For 15 years, Dutch photographer Liv Liberg has been documenting the growth and fashions of her sister, Britt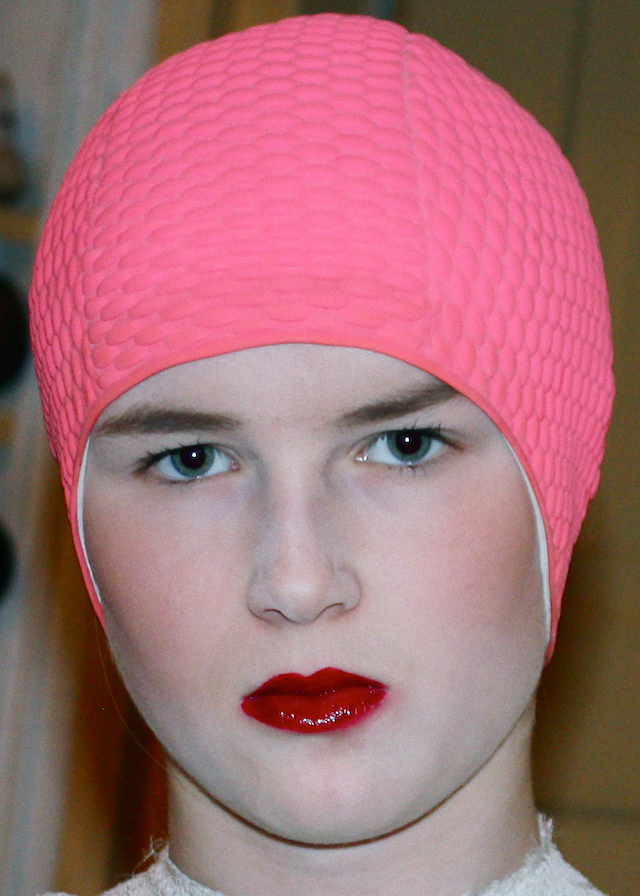 We can all remember the days spent rummaging through our parents' wardrobes, grinning and smirking as we'd pick out the most colourful (and likely most expensive) items to prance around the muddy garden in. The familial grounds would become our stage, as we'd proceed to strut in shoes too big and dresses too puffy. It was a glimpse into what a life might be in adulthood.
For Dutch photographer Liv Liberg, she was 10 years old when she started dressing up her six-year-old sister Britt in their mother's clothes – documenting her as she posed around the house. But little did she know that this lighthearted pastime would become a 15-year-long project, and one that would eventually form a new book titled Sister Sister, now published by Art Paper Editions and designed by Jurgen Maelfeyt. 
Within its pages, you're met with a mix of stern portraiture and sweeping model-ish glances, paired with artful postures, nudes and a plethora of vintage fashion from the likes of Yamamoto, Commes des Garçons and Kenzo. Their parents had an entire room dedicated to clothing and, naturally, the sisters couldn't resist diving in and using the pieces for their photoshoots. "They inspired us and they made my sister look like a fancy woman," Liv tells us. "We were always trying to imitate fashion shoots that we used to see in magazines. The red lipstick, the pearls, the clothes; they are all my mother's influence. This is just something that we found beautiful and still do." Below, we chat to the Amsterdam-based photographer about sisterhood, fashion and how it feels to finally publish this archive of a young girl reaching womanhood.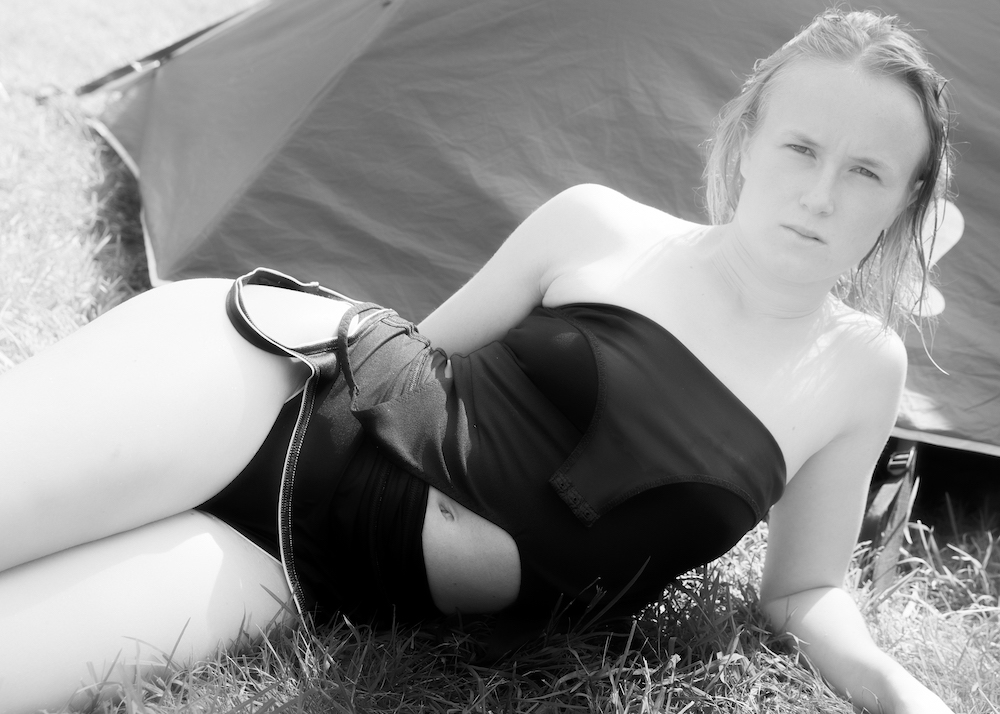 Let's begin by hearing about your first introduction to photography. 
I come from a very artistic family and have always been surrounded by art, music and fashion. This has obviously influenced my move into photography; I started photographing my sister and my friends when I was about 10 or 11, and we would take bags with my parents' designer clothes and go into the forest to take pictures. This continued through school and I went on to study photography after that. Photography has always felt like a very natural thing to do; I would dress up my friends and family, ask them to pose and perform for me, and I would take photos and direct them. This never changed, and it is what I still do to this day – just more serious.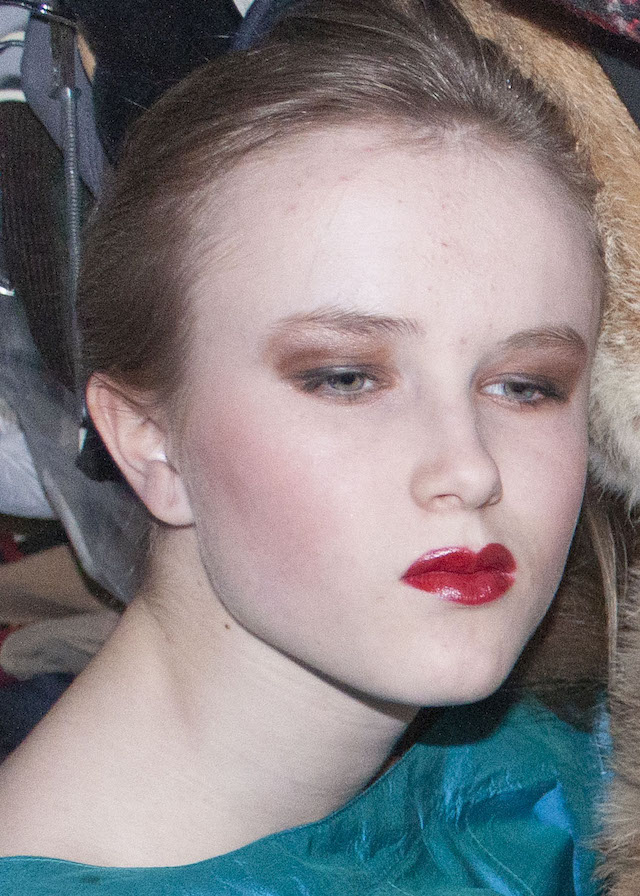 Why focus on your sister as a subject?
Photographing my sister is something that I have done since I was young, and it continued (with some breaks) for about 15 years to this day. It started off as play but grew into something more serious. When I was a bit lost with my work after I graduated, I came upon my old archive of images of my sister; I started photographing her again and started working with the images in the archive. I felt that there was something strong and true to tell about myself, as well as my sister and our connection. Because I was already photographing her for years, the question of why was already clear long before I started the project for the book. In this moment, it just felt right to bring it out into the world.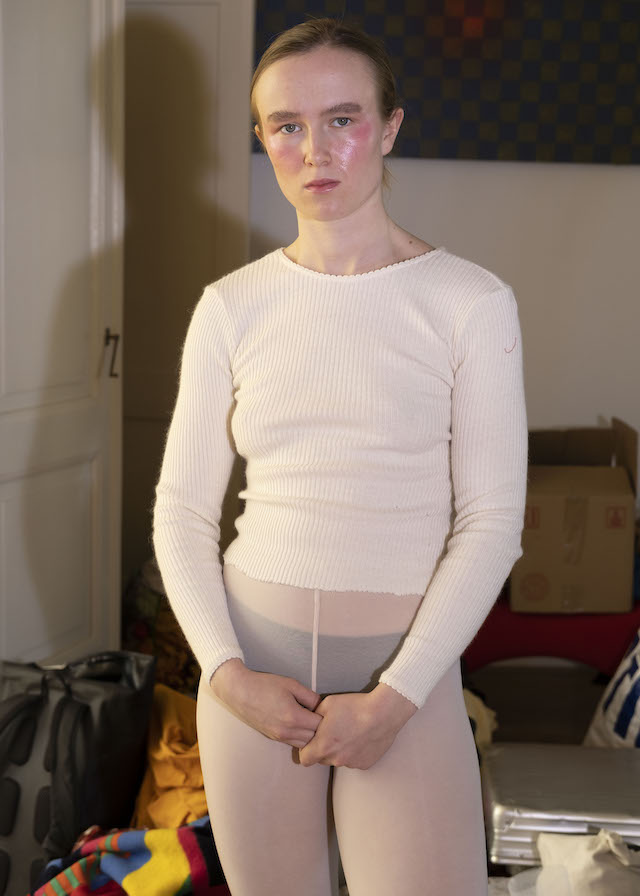 What was it like to see your sister grow and evolve through the lens?
It's funny, because some people tell me that in the book – even though it is not presented chronologically – you can't really see that my sister is getting older (or younger). She has many faces but seems ageless as well. 
We grew up together, loving and fighting like I'm sure many sisters do. She is younger in some images and now she is older, as am I. Of course nudity came into play when we were both growing into young women, something we also very naturally played with. Although, it is striking to see how well my sister moves and is totally in tune with me when we are shooting; we just know each other so well. She used to be a dancer and is now a fashion designer, and she is very aware of how her body moves and how I like to direct it, and this really inspires me. So I think we are both changing constantly and in a way we are looking at each other from the opposite direction.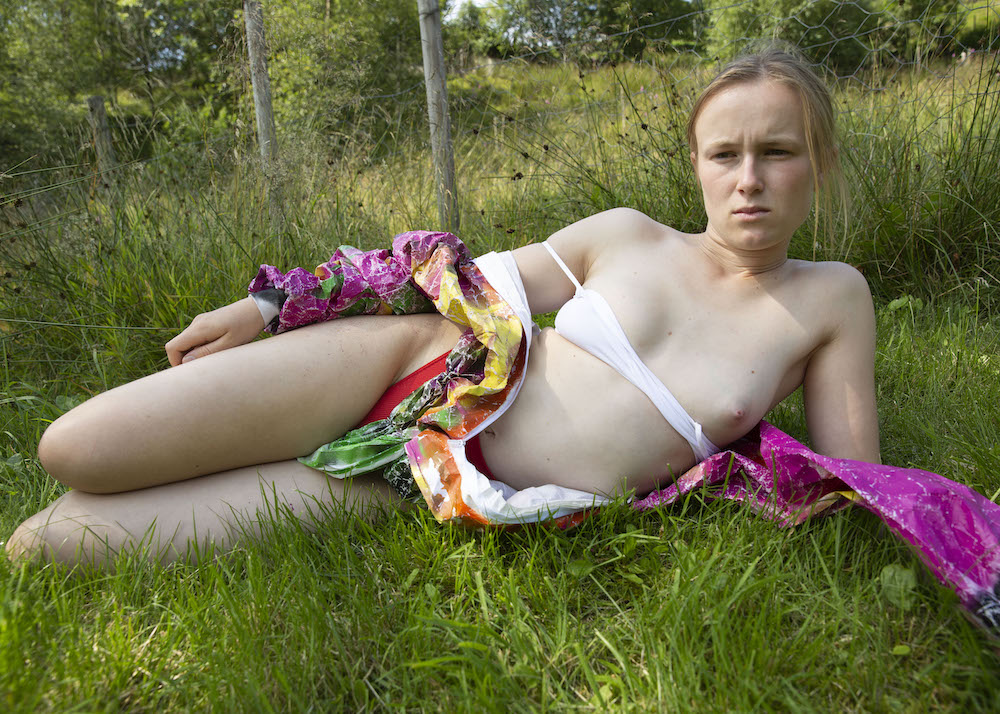 How do you hope your audience will respond to this work?
I really hope that people feel a connection to it; may it be because they have a similar connection with a sibling, or they can feel this truly crazy family relationship. I hope the book and mass of images will overwhelm people, that they will want to know more about this mysterious girl that someone is so often looking at. I want to share work that is very close and personal to me, and can actually only be shown by me (and my sister). It's created with love and is a bit of an obsession, so I hope that this is something that people will feel.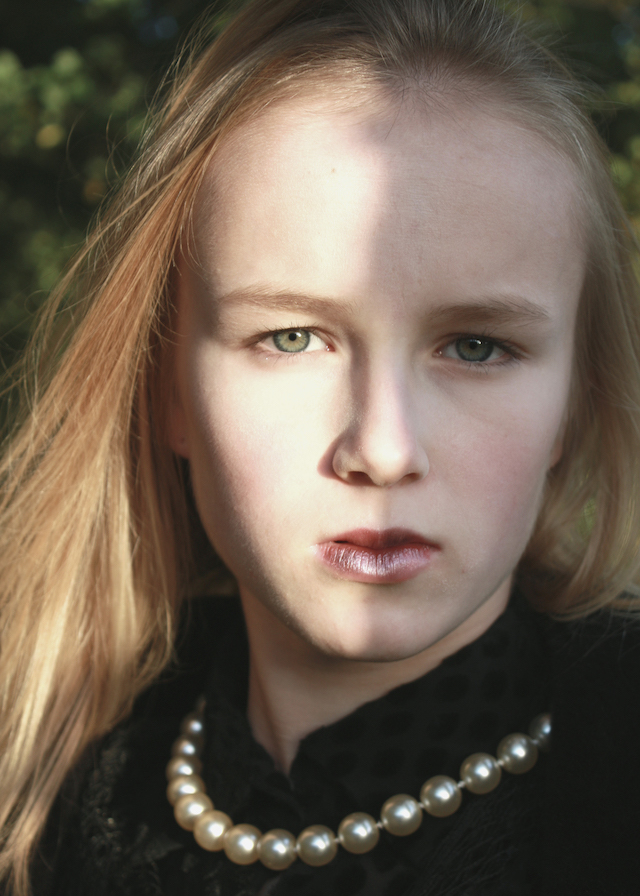 And how has your sister reacted?
As it is for me, seeing the work is nothing new because we have worked together for so long. Seeing all the images together as a final result in the book, however, is quite strange for her I believe. Everyone else can see it now too; all of our friends, everyone around us, the whole world. I think she likes it though and she is proud, and we will continue to make images together, forever I hope, because it is truly a special collaboration. I want to try and give her as much appreciation for this as I can, and I also think that other people will see the special and giving part she plays in this project. It's probably strange and fun for her at the same time. 
Liv Liberg's new book Sister Sister is available to purchase at Art Paper Editions.