William Kherbek reviews the Brazilian group show curated by Luiza Teixeira de Freitas and Thom O'Nions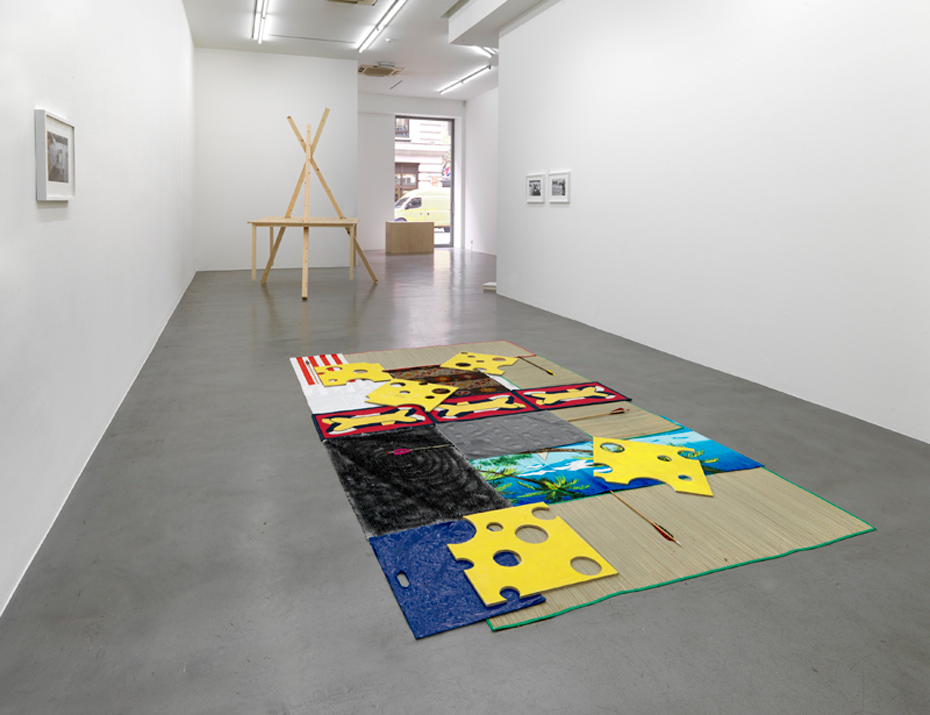 In what hasn't been the best week for British-Brazilian relations, it's heartening to think there might be places in London where a Brazilian (or anyone else) might be detained for nine hours for entirely pleasant reasons. In Lines and Realignments at Simon Lee Gallery brings together the work of six São Paulo based artists under the curatorial auspices of Luiza Teixeira de Freitas and Thom O'Nions. The show is based around a work by the legendary Brazilian conceptualist, Cildo Meireles called, in English, 'The Sermon on the Mount: Let There Be Light'. Meireles' original work took place over 24 hours in 1979 and involved a group of mirrors, sandpaper, matchboxes and Bible quotations, a recipe for success if there ever were one. In In Lines and Realignments, Teixeira and O'Nions have interspersed a number of photographs from the original performance/installation in the show and they provide a weird kind of ghostly "audience" for the works by other artists. Seldom has dialogue between artists and their influences been made so literal, or so strangely apropos.As one might expect the show wears its conceptual heart on its conceptual sleeve for all to see (or, indeed, not see). Though, as noted by many, all art is conceptual, some works are more conceptual than others, the trick, for me, is always whether the work as realised lives up to the idea behind it. Many the grand conceptual piece dangling or sprawled in a gallery has been defeated by the brilliance of the idea it kind of shoddily represents. For me, among the most successful works in In Lines and Realignments was Adriano Costa's 'When attitudes become farm'. The piece consists of a little bit of everything, rugs, straw mats, wood, various bits of social and cultural detritus overlaying each other. It works both as map and territory; it's the world we live in and tell ourselves we don't live in. It also has a clean geometricity, rather like if Carl Andre ditched the Mahler and started listening to Caetano Veloso.
"It works both as map and territory; it's the world we live in and tell ourselves we don't live in"
Geometries are at the heart of a number of the works in the show, including Roberto Winter's 'Transparency as Obstacle' which fragments a section of the gallery and suspends it between serious-looking steel cables. It's an interesting investigation of light and scale, but somehow André Komatsu's resolute, deadpan 'Individuo qualquer' said even more. Yes, it's just a couple of fans blowing paper around on a wall periodically exposing some black lines that are never quite revealed as letters or merely marks. It struck me as a starkly political work but one which built in enough ambiguity to not be reducible to its politics. You're seeing and not seeing everything at the same time. Feels like now.
In Lines and Realignments runs until 28 August at Simon Lee Gallery, 12 Berkeley Street, London W1J 8DT