Through dramatic composition, suggestion and metaphor, Italian photographer Mimi Mollica captures the unsettling presence of the mafia in his native Sicily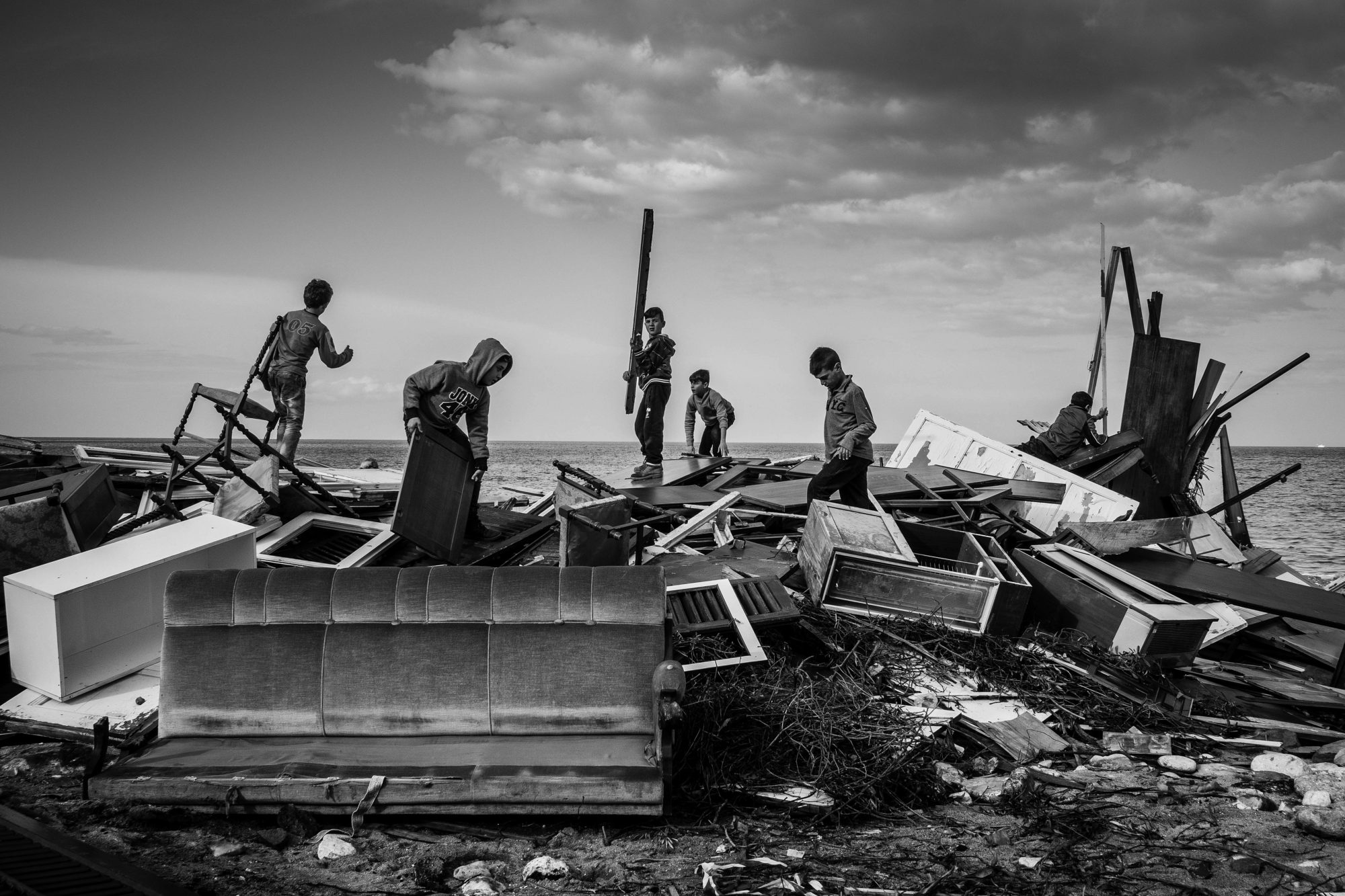 Costa Nostra – the Sicilian mafia – has long been the subject of intense speculation and documentation. Through books, documentaries and photojournalism, the long history of the Sicily's corruption and bloodshed is not only well-known, it is the stuff of myth.   
In his monograph Terra Nostra, Palermo-born photographer Mimi Mollica explores the insidious effects of the mafia on his homeland. After 13 years of living in London, Mollica returned to Sicily in 2009 to capture the beautiful, gritty and largely unchanged island caught now, as it has been since the 19th century, under the shadow of Costa Nostra.
In his accompanying essay, photography critic Sean O'Hagan observes that: 'Mollica is both a native of, and an outsider in, the country of his birth. More than that, though, one senses from his photographs that Mollica was an exile even before he left to live in London. There is something stealthy, even clandestine, about his gaze, a sense that, for him, to be a photographer in Sicily is to work undercover, ever alert to the complicated geography of the island, and, in particular, the capital, Palermo.'
Further to that, Mollica's vision of mafia-run Sicily is deliberately not one of Godfather-like dons or bloodshed. His is an everyday Sicily in which the presence of Costa Nostra exists perpetually beneath the surface, where the people are haunted by violence and swamped in poverty.
'Mollica's decision not to represent the most immediate and striking effects of mafia violence is perceptive. The mafia today has evolved, and has understood that it has become less and less necessary to use explicit violence to obtain its goals,' Robert Scarpinato, a respected Sicilian judge who has been involved in prominent trials against the mafia since 1989, writes in his introduction to the book. 
Instead, Mollica captures the fallout in the face of a man looking through a broken window, in the sea of uncollected bin bags beside a main road, or in a tuna head priced at €16. The lighting is murky, the buildings run-down, and the mood is ominous to the point of surreal. As O'Hagan notes: 'In Terra Nostra, it is the unseen that most unsettles.'
Terra Nostra by Mimi Mollica is published by Dewi Lewis