Port travels to the 58th Venice Biennale for the powerful, all-female exhibition from HEIST Gallery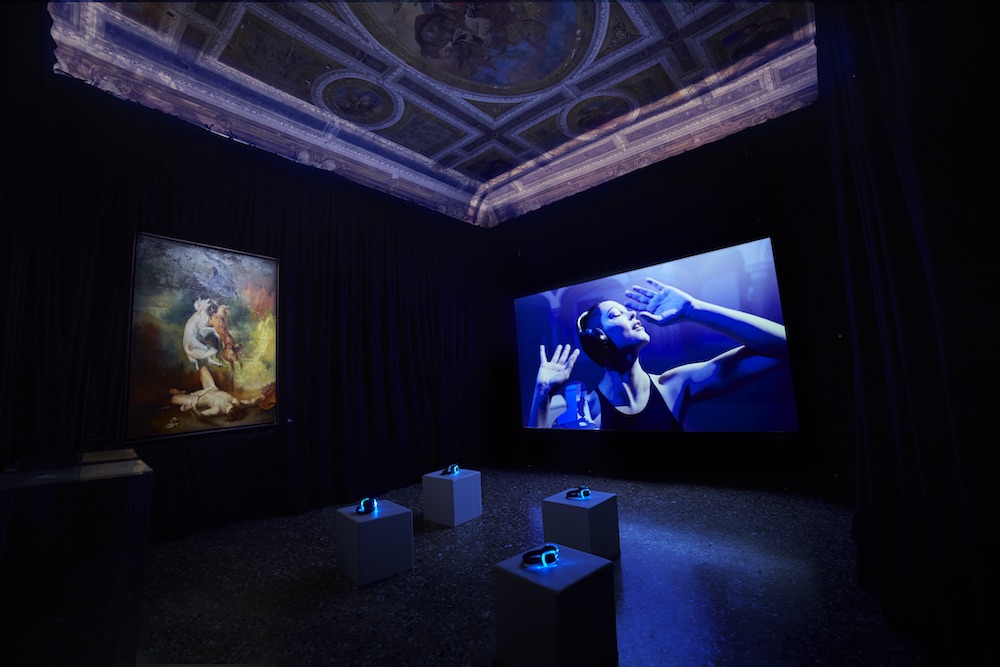 The Paradise Bath, a photographic series by Hamra Abbas, will have to be destroyed upon return to Pakistan unless it is sold. Such is the stark reality that Abbas finds herself in with a piece of art that delicately investigates Orientalism, power and purity – but one that is ultimately deemed pornographic because of its female nudity. This, alongside the work of 21 other female artists form the exhibition She Persists, a powerful collection of voices curated by HEIST Gallery.
Balancing radical, established artists such as Judy Chicago and the Guerrilla Girls with younger painters, filmmakers and activists like Emilie Pugh and Rose McGowan was a conscious decision for HEIST Gallery founder Mashael Al Rushaid and art historian Sona Datta, so too was the choice to have all four corners of the globe represented. From London to Lahore, New Dehli to Tokyo, sculpture, painting, film, virtual reality, photography and performance weave together the commonalties of the female experience and the intricacies of nationhood. Shown in the prestigious seventeenth-century palace Palazzo Benzon on the Grand Canal – site of salons held by the daring Venetian salonnière Marina Querini Benzon – the show actively continues the building's history of female celebration and rebellion.
Following the exhibition and a spirited panel discussion, Port caught up with Al Rushaid to discuss the role of art in gender discourse, what white cubes lack and why feminism needs allies.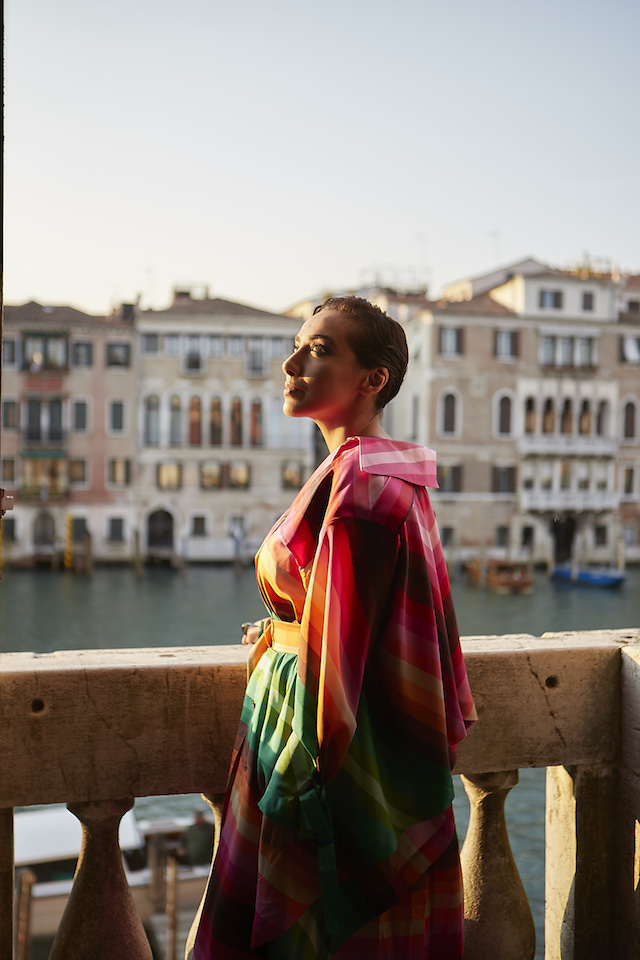 You had an impressive international balance of artists, what was the curation process in capturing such a breadth and depth of different work?
It was important different perspectives from all over the world were represented because we wanted to highlight the fact that the feminist experience was a global one. It is the story of every woman being isolated or put in the periphery. There is a connective experience that is shared regardless of borders. Experiences such as grief, celebration in the creation of life, the loss of a child, eroticisation of the female form, the objectification of women – these are shared the world over. We wanted to explore the inherited notion of guilt that is preconditioned within girls over multiple generations, whether it be to conform on certain guidelines on how a woman must express or actualise her femininity, or different notions of beauty.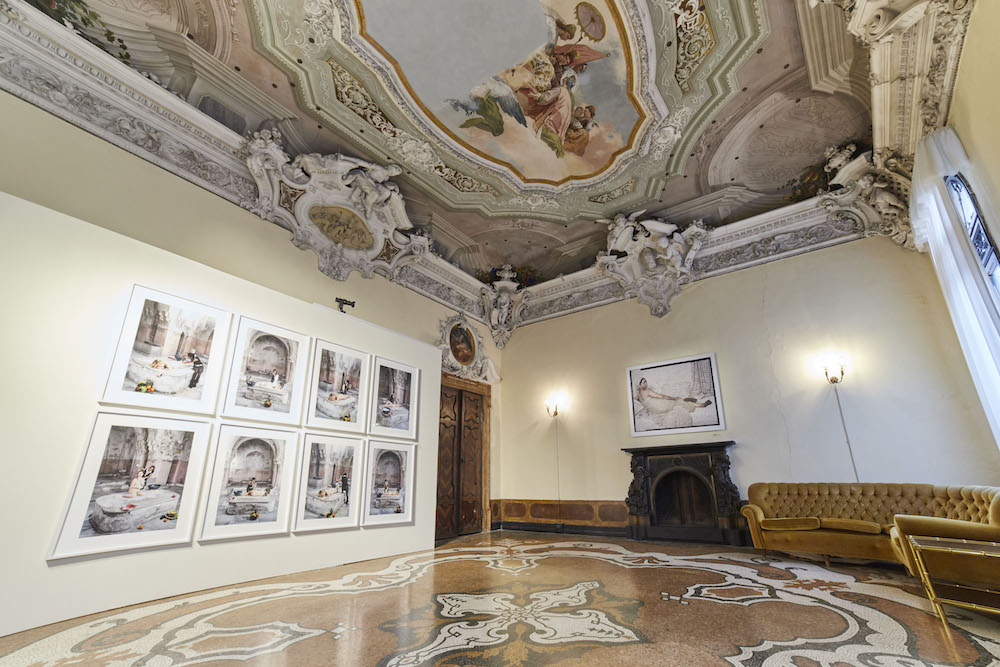 Why 'She Persists'?
'She' is a reflection of how women are perceived, and 'persistence' is the uphill battle. The combination is the reflection of what women have to experience, to go against that grain.
What role do you see art playing in public discourse around gender?
Art is powerful. During the Renaissance period, art was used as a means to shift the masses. It was a tool to share a narrative and a way of thought, dictated by politicians and religious entities. Today, art is an opportunity for the individual to have a voice as opposed to this previously elite group. It's inclusive now, capturing the voices of everyone. It's a means of articulating a progressive discourse and holding a mirror to the underbelly of society, to the human journey.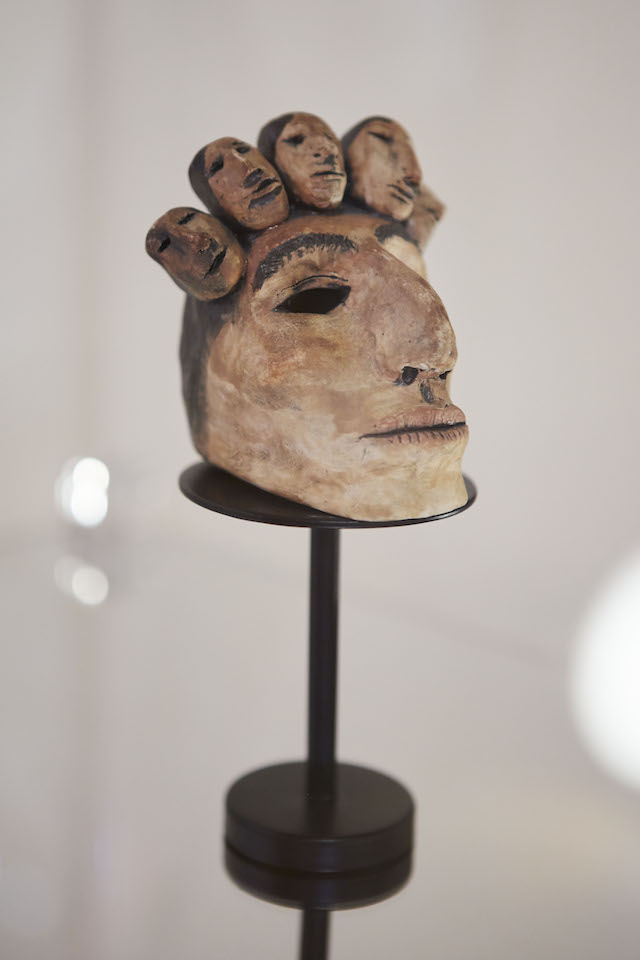 How did the Palazzo frame and contextualise the art living inside it?
I was exploring different spaces in Venice and knew the Palazzo was perfect as soon as I heard about its history with Marina Querini Benzon. She was a famous female rebel salonnière in Venice who used to host luminaries like Lord Byron and Antonio Canova. One time, she wore a toga and ran around a fountain in Saint Marco's square, half naked – in the 17th century this is unheard of. I knew we had to do an all-female show in the space. It's also known for, quite recently, supporting the first female gondolier in Venice. So it was a clear decision.
Why did you present established and emerging artists alongside one another?
We wanted to create a cohesive conversation between the two, but also to reiterate the fact that artists like Judy Chicago and the Guerrilla Girls – the conversations and fights they started are still relevant today.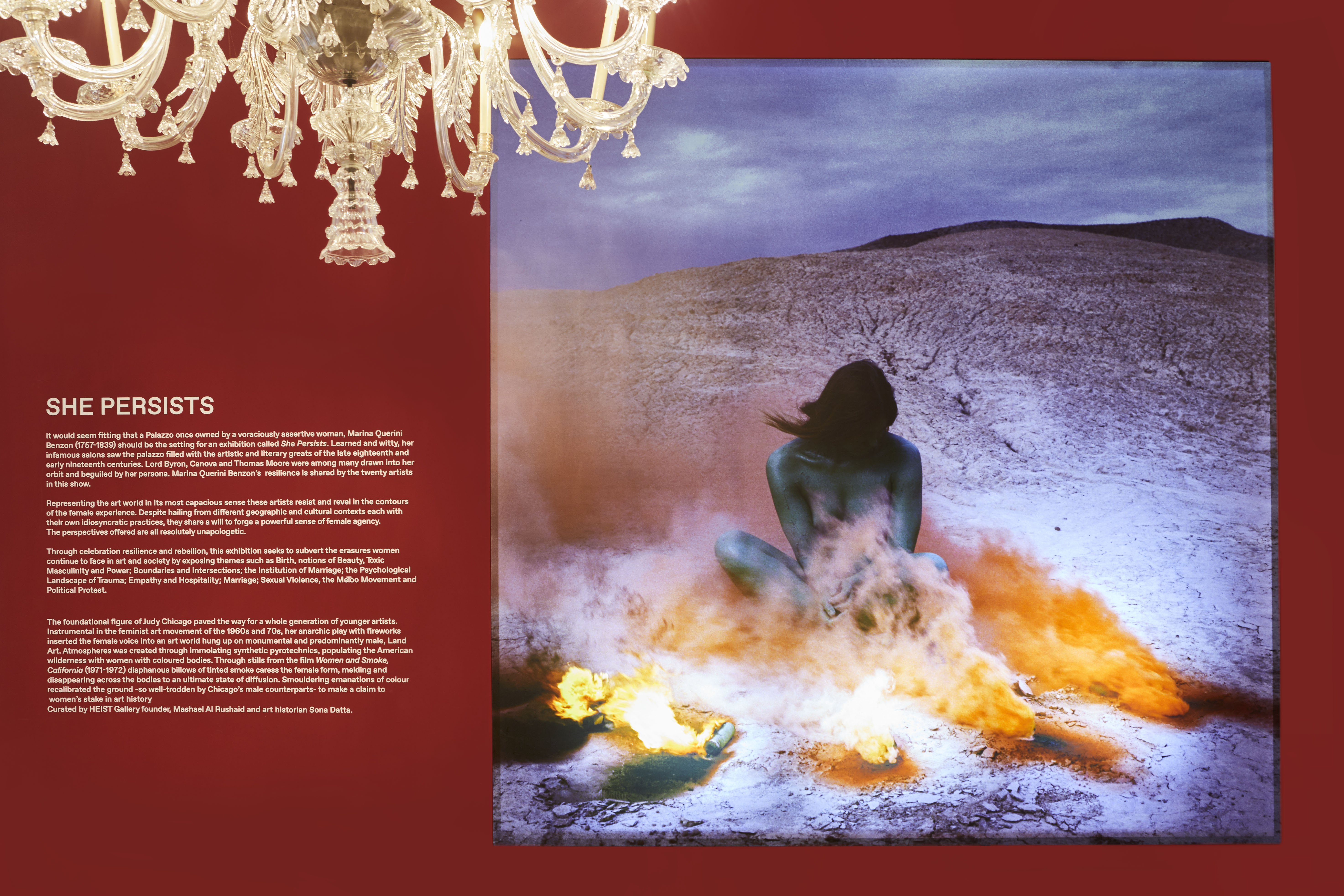 You've said in the past that 'art needs to be personal', why is that important for the viewer?
We try not to host traditional white cube exhibitions because a lot of the time I find them to be quite isolated, cerebral and gentrified. Art comes alive when you have a real moment of introspection to connect with the artist, with the art itself. I feel like those spaces aren't created as much nowadays. Art should say something, provoke a feeling, inspire. It needs to give you enough space for you to create your own meaning.
Can you talk to me about the specially commissioned film Indecision IV – what was the creative concept behind it?
It originally started with dancer James Mulford responding to Maria Kreyn's painting The Allegory of Indecision, exploring a symphony of aggression, sensitivity, femininity and masculinity. We brought sound designer David Triana on board so that there was an added element of immersion for the audience, placing microphones all around the chapel James was dancing in, picking up his breathing, vibrations and the sand paper on the soles of his feet. I already found it moving, but thought 'wouldn't it be incredible to get Rose to respond to the piece?. What better person to show that inner struggle of allowing yourself and feeling worthy enough to be vulnerable, and yet needing to be strong?'. She became part of the work literally the day after Harvey Weinstein was arrested, so it was a vulnerable point for her and I knew she needed an outlet. She was a dancer when she was much younger and knows how to express herself non-verbally. It was shot in one take, completely improvised and was an experiment of sharing something personal. It really affected every one of us in that room. I feel privileged to have witnessed it first-hand.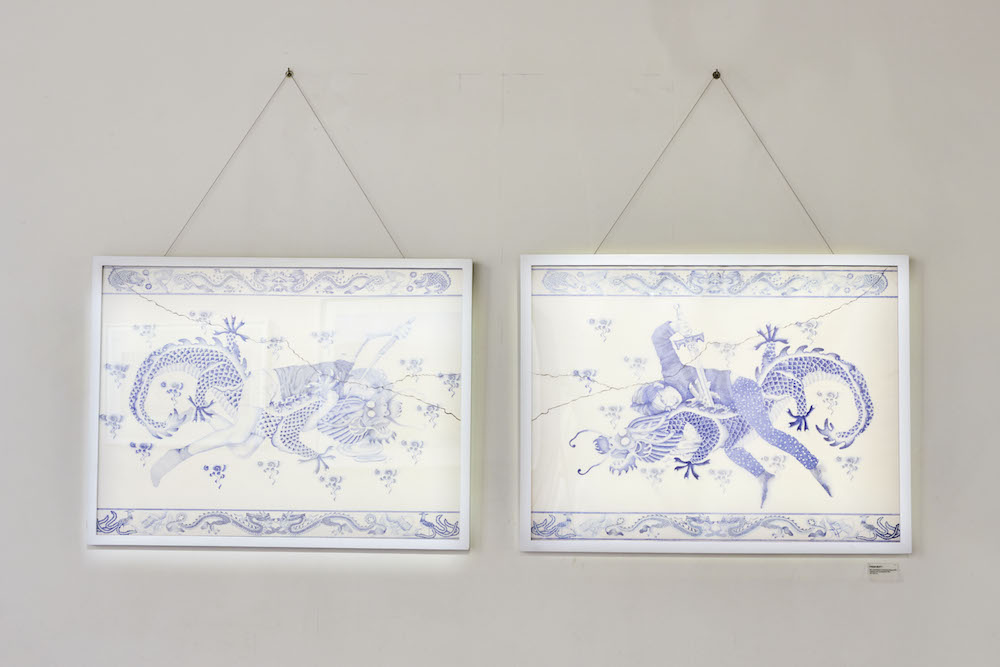 Are you optimistic about gender equality?
We are in an interesting time for feminism as some men and women have quite a discomfort towards the term. I think because of the way it's been articulated, in my view, unnecessarily severe. It has in a way created a sense of divide, which is not entirely constructive. But like any revolution of thought, you need to really make people feel uncomfortable for some time to create new constructs or mindsets. I hope that it equilibrates and becomes far more inclusive in the way it's articulated, because we need allies from both sides.