Ram Mashru reviews the National Portrait Gallery's Lucien Freud exhibition in London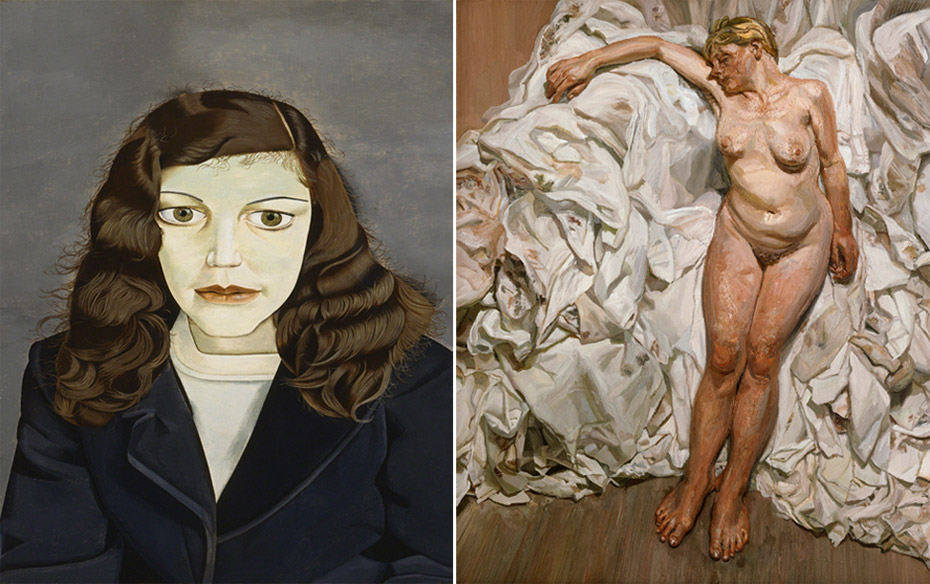 Lucien Freud Portraits is an exhibition that's been years in the making. Immediately impressive as a curatorial feat, it showcases 130 of Freud's paintings, etchings and drawings, sourced internationally from private collections and galleries. Spanning seven decades, the exhibition presents Freud's paintings chronologically, allowing audiences to trace the arc of his stylistic development. His earlier portraits, such as Girl in a Dark Jacket, are frigid with angst. It is only through enlarged eyes that Freud allows us to seepast and through the cold exteriors he paints.
The 1960s mark a shift in focus, away from the gaze and towards the flesh. With the shift in subject comes the experimentation with form and we see the beginnings of Freud's, now characteristic, brushwork. The sole constant remains Freud's observational intensity. Freud's appreciation for the human form is reflected in his refusal to idealise.Every facet, feature and flaw of his sitter is painted in precise, pigmented detail with the effect that each portrait becomes the sum of its parts – the eye is constantly drawn towards the curl of a foot or the crumple of cloth. Standing by the Rags (1988-9) serves as but one example.
Throughout, Freud appeals to us to look beyond the subject and it is this that sustains an exhibition of essentially repeated images.
The paintings each offer a distinct human presence. Indeed it is the paradox of Freud's work that in anatomically scrutinising the cosmetic, his paintings expose the internal. His subjects are both reduced to objects of mere matter and elevated as emotionally complex entities.
Freud's paintings carry an odd pathos and wield a strange psychological power –[/one_third] in the tactile realisation of the corporeal essence of his subjects, we are reminded of their perishability, their mortality and by implication, our own fleetingness. This is no more apparent than when Freud turns his glare and brush on himself: the vibrancy and vitality of his 1963 self-reckoning presents the starkest possible contrast to his spectral 2002 self-portrait.This overwhelming sense is compounded when juxtaposed with his last painting, the Portrait of the Hound (2011), which remains unfinished.
Lucien Freud Portraits, February 9th – May 27th, National Portrait Gallery