In a new show at Serpentine, four artists reveal a three-year collaboration with social workers, carers, organisers and communities to share impactful stories of labour and care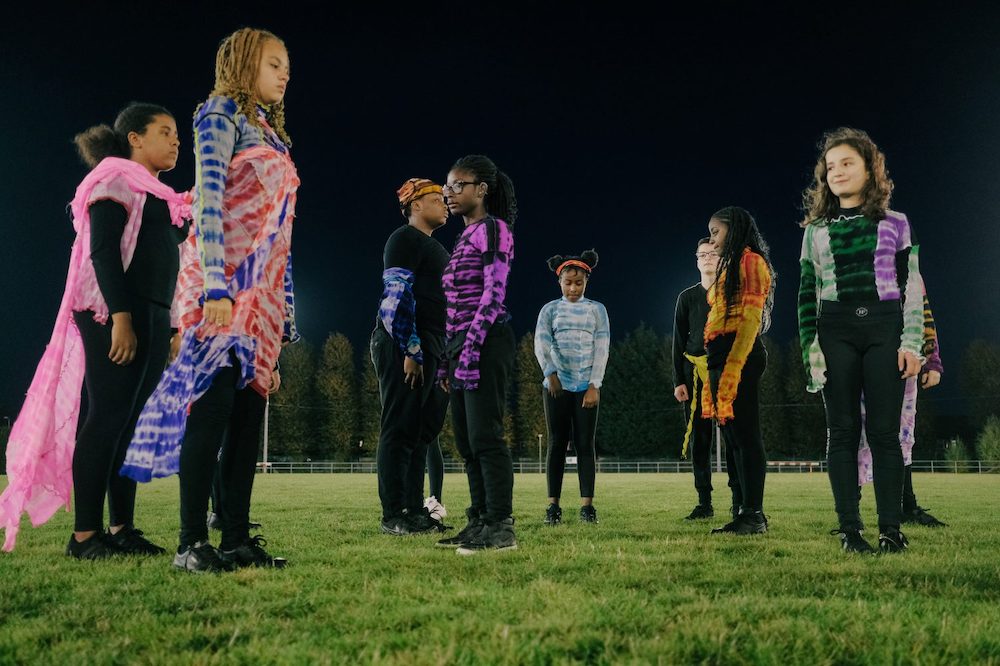 "What keeps us connected? What do we need to repair? How do we listen and how do we hold each other?" This questions are posed by Amal Khalaf, curator and artist who's currently director of programmes at Cubitt and civic curator at the Serpentine Galleries. Exploring stories about labour and care – plus the important act of how we care – Amal alongside the wider gallery team have embedded these questions into a new exhibition named Radio Ballads, currently on show at Serpentine and running until 29 May 2022. The show is also simultaneously running across the London boroughs of Barking and Dagenham from 2-17 April, headed by the council's New Town Culture programme. 
Over three years, artists Sonia Boyce, Helen Cammock, Rory Pilgrim and Ilona Sagar were asked to collaborate with social workers, carers, communities and organisers. Radio Ballads is the culmination of this and features long-term projects spanning film, drawing, mixed-media, song and music. It's an impactful exhibition that shares experiences with mental health, domestic abuse, terminal illness, grief and end of life care. It's also created in response to 12 years of austerity and the demise of the UK care sector – from privatisation and immigration policies to racism and lack of access to services. All of which is conceived through the voices of social care workers and those giving or receiving care.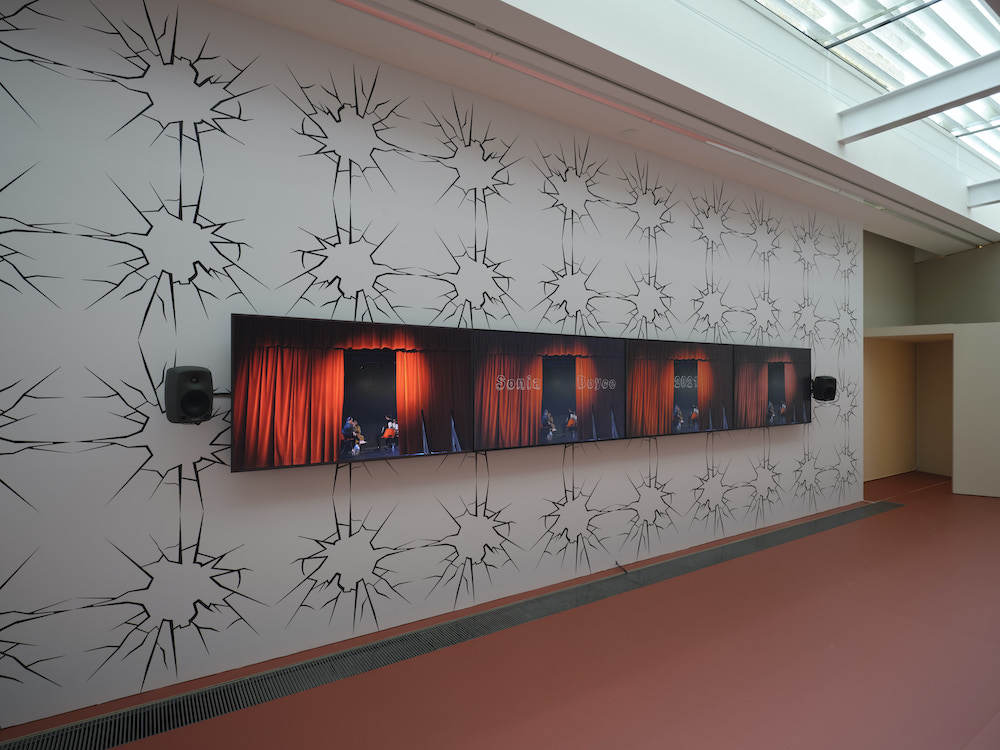 Even the title, Radio Ballads, is rich in personal meaning. It takes its name from the original Radio Ballads broadcast on the BBC from 1957-64; it also looks at the form of a ballad – the poems and narratives set to a song or assortment of sounds – and how the framework centres the voices of people. Artists and musicians spend time "listening to people who were rarely represented in the media and often violently erased form history – centring their voices and words on their own term was a revelation to me," explains Amal.
Interested in using art to "build political power, create life-sustaining relationships, and enact community and systems change", says Amal, Radio Ballads is provoking, resilient and brave through its documentation of how social care services and artists can work together. Helen Cammock – former social worker and long-term artist – is deeply aware of the responsibilities that social workers bare for others, and the impact this can have on their lives. In her work with Bass Notes and SiteLines, Helen explores the connection between text, voice and body in order to present resistance and strength. Through sessions with people receiving care and those offering it through an organisation called Pause, Helen's contribution – spanning film, meditation exercises, group drawings and a live performance – sees a series of artistic workshops come to life, all in all reflecting on the connections made through music and lyric writing to express anger, pain, joy and care. Below, Helen tells me more about her prodigious work at Radio Ballads.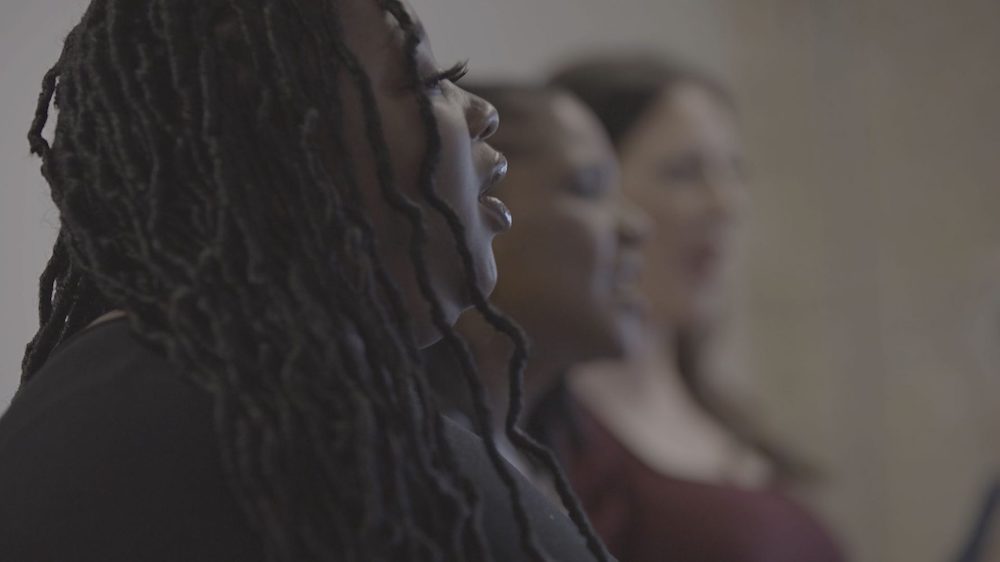 Tell me about your work involved in the show, what stories are you hoping to share?
There are a number of different elements to the show. These elements somehow give a 'way in' to the project process, and discuss in different forms the ideas that we were talking about in the project. This included a discussion in its widest sense about care using different activities to find ways for the conversation. We looked at how the body can be a site for resilience and the voice a site for resistance. 
The show includes a film (which weaves together refections from social workers and women who access care that take sung and spoken form, and also texts from people who have written about both voice and care). There is a large fabric banner, a triptych of screen-prints, a series of small line drawings and three larger line drawings made by contributors in the workshop process, a research table full of books that somehow speak about the idea of care and its relationship to body and sound, and a booklet that includes text I've written, drawings, images and a project playlist. Most of the works are made by me but some (the line drawings) come from activities on the project. There will also be two performances of a song Listening In Your Silence that I've written made up of words, phrases and stories that have come out of the workshop discussions. This will be a group performance of the song that we have been rehearsing together for eight weeks. We will be joined by a small choir from Brighton and Hove who have also been rehearsing the song for the past month.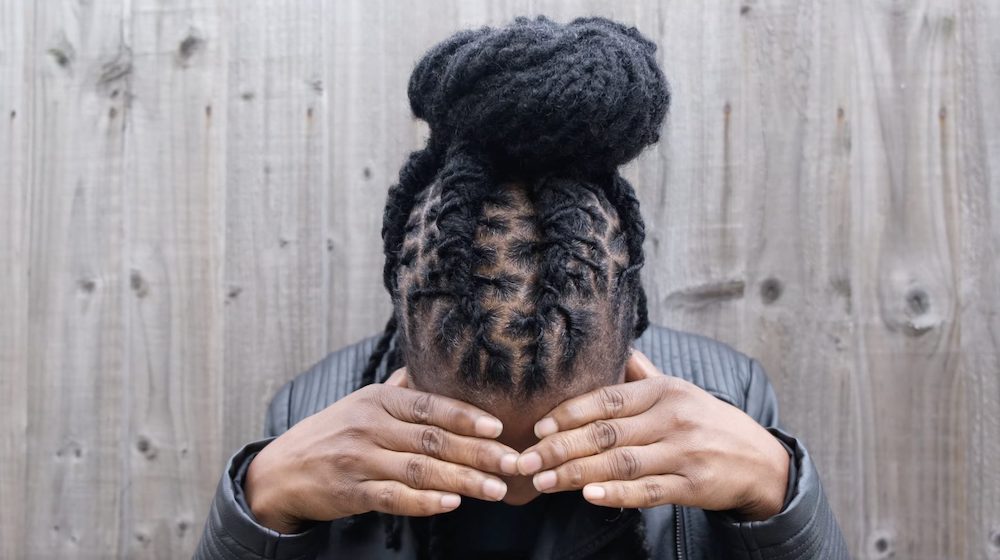 You worked with social workers, carers and communities for three years. What was this like for you, and what did you learn from them? Can you tell me more about your findings and the conversations you had?
It was a period that involved the lockdown so it included 'in person' and online workshops/conversations. This meant changes in participants/collaborators and the way that we could be together. This felt a little de-stabilising and was hard work in a way – when we were trying to be together. We worked with different social work practitioners (from different areas of care services) and with one project where both practitioners and the women who received support came together. A range of different activities were used in order to develop the space for discussion and trust to be built. We used drawing, led meditation to music, creative writing, photography, discursive activities and singing – all as ways to have conversations about care and self care and the relationship between voice and body, and resistance and resilience. We tested some of this out through what we 'did' together. We discussed what music means to us, what it feels like to speak and be heard, we used our voices to sing and our bodies to form shapes and gestures to articulate different emotions and states to further these conversations. This forms a foundation of the material in the film.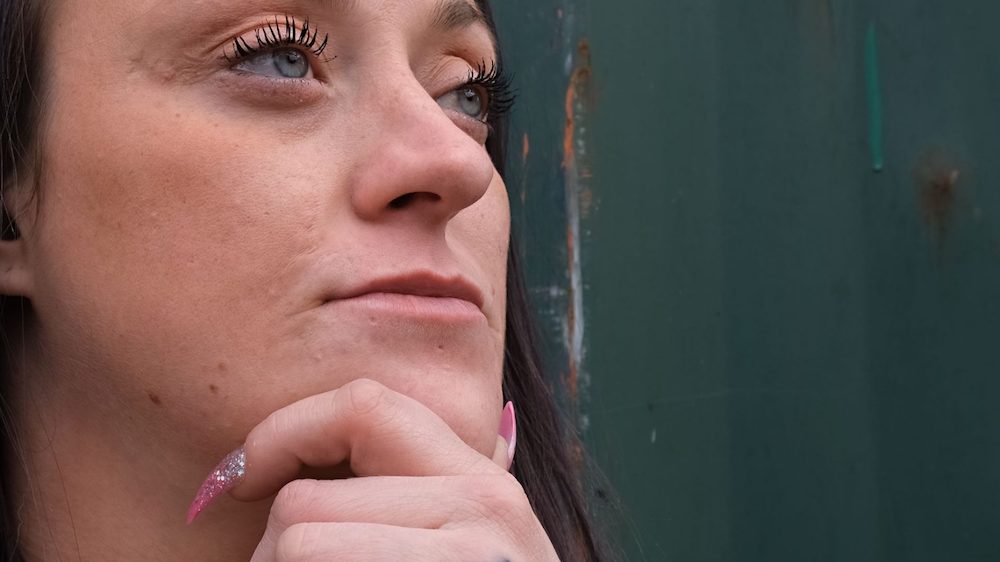 Can you share any stories or anecdotes from working with them?
There is no one story – it was a process of exchange. Each person has many stories and experiences. A process of trust building was key. In order for us to discuss what it means to use your voice (metaphorically or physically) it was important to create structures for those conversations. We had moments of sadness and moments of laughter, moments of connection and situations where conversations were difficult. There was negotiation and deal-making sometimes when asking people to try something new – or something that felt unfamiliar. There were women who felt uncomfortable singing in a group and for others; singing in a choir represented something difficult from their past. This sharing was important and informed how we approached each activity. Some social workers spoke about the power of being vulnerable in certain ways alongside the women they work with in the sessions and how this brought particular benefit to their working relationship. 
What response do you hope you'll receive from this work?
I often say that I want people to respond both emotionally and intellectually to the work, and that this is about being able to connect to others and their stories but also to one's own. We all have moments where we feel our voices and our bodies enable us to survive, to resist, to care… the process of this project is 'the work', if you like. The exhibition is made up of glimpses of this process. It is a way to touch or be touched by the process, but the process was where the work took its form; the site of the work.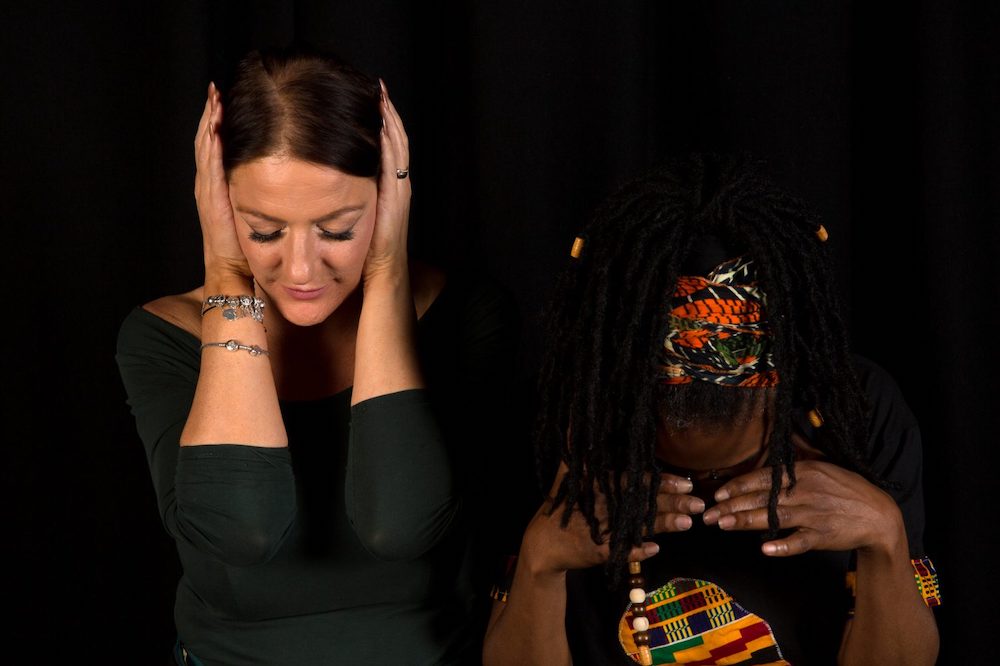 In what ways can art improve social care and community? How is your work contributing to that?
I am an artist; I am interested in dialogue and in the transformative nature of art to transform the form, shape or sound of stories and ideas. I want to create something new – ideas, sensation and thought through the work. This has a social function, a political function and an artistic function. It isn't social work. This isn't my aim here. But any relationships we form with people – individually or collectively – can have a role that supports, invigorates, validates, challenges and this can be seen as a form of labour, in contributing to a way of seeing, changing or interrogating the social fabric. 
I believe all situations in life can benefit from art and social work, and work within and between communities is absolutely one of them. It is a way to express and communicate on different levels and through different forms. It is a way to create channels for communication – say difficult things – and process difficult experiences. Not outside of therapeutic approaches or other structures of care, but alongside or in dialogue with.