Published by Hoxton Mini Press and in collaboration with 1854 Media and British Journal of Photography, the 200-image book compiles faces and stories of life over the pandemic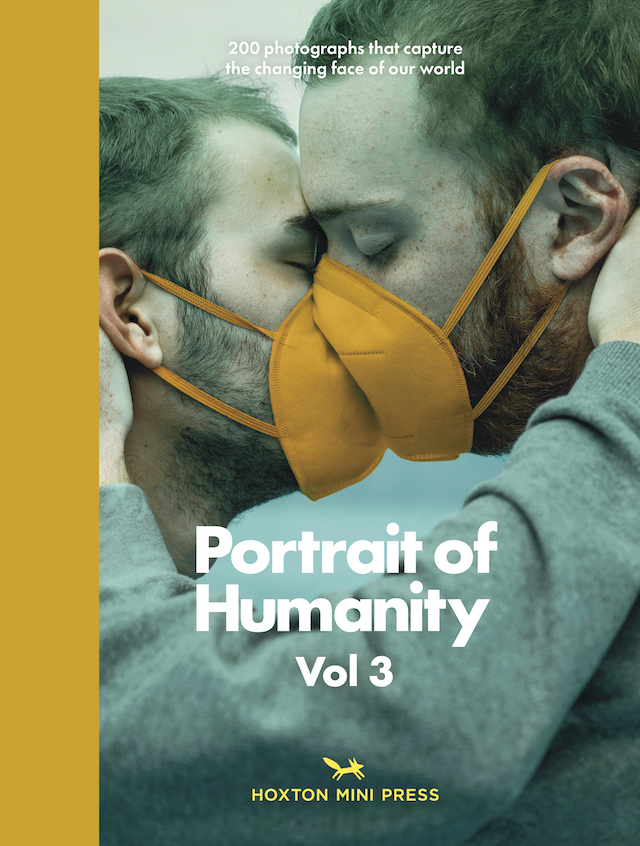 When you first take a peak inside of Portrait of Humanity Vol 3 – a 200-image tome published by Hoxton Mini Press and made in collaboration with 1854 Media and British Journal of Photography – you'll read the introductory note of the publisher's co-founder Martin Usborne. He hopes that those reading might be doing so in a post-Covid-19 world, and dispiriting for many, this is far from reality. With lockdowns still imposed globally, the future remains blurry and who knows when normality might return again, whatever that might mean. So for now, Portrait of Humanity Vol 3 is here to give us all a much-needed dose of comfort, a place to rest in companionship after what's been a dizzying year so far. 
Featuring faces and accounts from people living in over 50 countries, plus an introduction written by Otegha Uwagba, the publication is a collective of art and narrative, bringing together the experiences of healthcare workers, protestors, sisters, family reunions and chance meetings. Housed amongst a poetic pairing of photography and text, we see portraits of close friends – like Arouna who fled from Mali and travelled across the Sahara Desert, before being detained in Libya and arriving in Italy; we observe an encounter a young man at a Black Lives Matter demonstration, just two weeks after the murder of George Floyd amidst the height of the pandemic; we meet friends Marta and Alessio signing documents to announce their marriage post-lockdown. Each picture has a story to tell, both the good and the bad. 
Done in the name of hope and resilience, it's a thoroughly reflective piece of work and one that stands as a testament to the times we're living in. Below, we've asked British Journal of Photography's editorial director Izabela Radwanska Zhang to share a few words on her favourite pictures, shedding light on the lives of lovers, doctors, aquariums and musicians.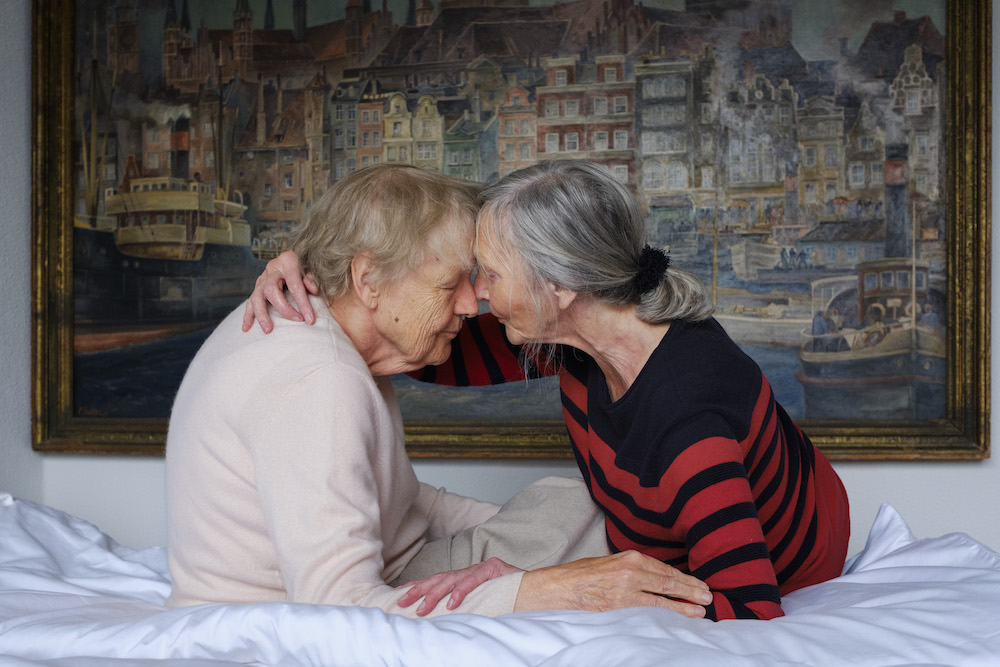 Lilly and Waltraud, by Mirja Maria Thiel,Travemünde, Germany: In July 2020, coronavirus infection rates were very low in Germany, so I took the opportunity to visit Lilly, 85, and Waltraud, 76, in their holiday residence on the Baltic coast. Lilly (right) is a poet. She and Waltraud met when Lilly attended a creative writing class Waltraud was teaching, 12 years ago, and fell in love.
Izabela Radwanska Zhang: "This quiet image captures a moment of tenderness and intimacy. In their older age, these women have found love. It is a picture that reminds us that life can be quite beautiful even in your most vulnerable moments and years."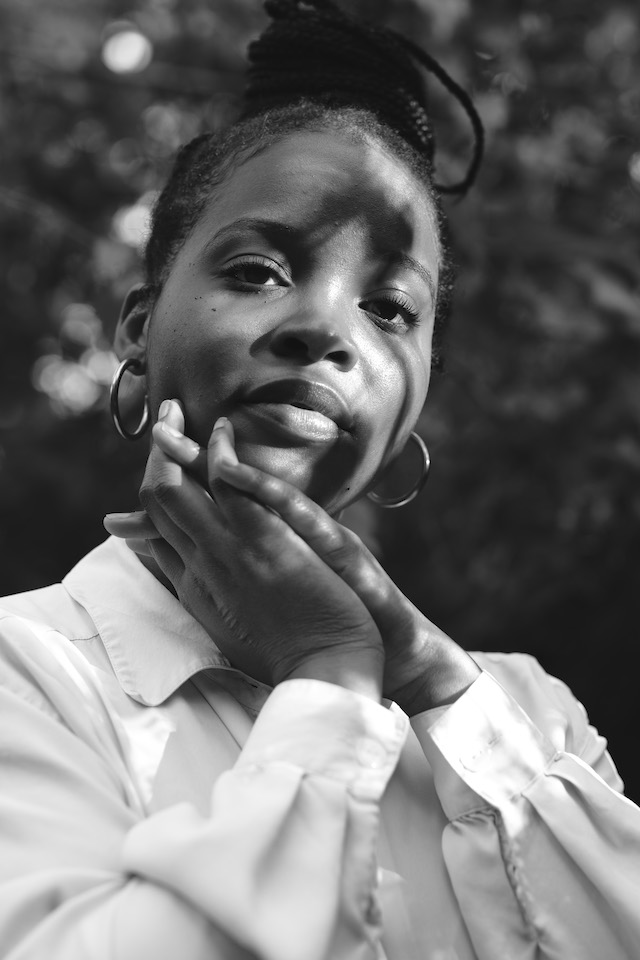 Angel by Nichole Murray-Fink. Atlanta, Georgia, USA: I interviewed Angel for a project I was working on about the emotional and mental impact of the pandemic. She shared how isolation had freed her from comparing her life to other people's. As a musician, she had become overwhelmed by the idea of keeping up, and felt relief when the world briefly shut down. She found time to invest in herself and show herself the kindness that she had previously relied on others for.
IRZ: "Angel is a musician. For her, isolation was a freeing experience, a time when she was able to simply focus on her work. I find her expression of peace and contentment in this portrait as something very powerful in these trying times."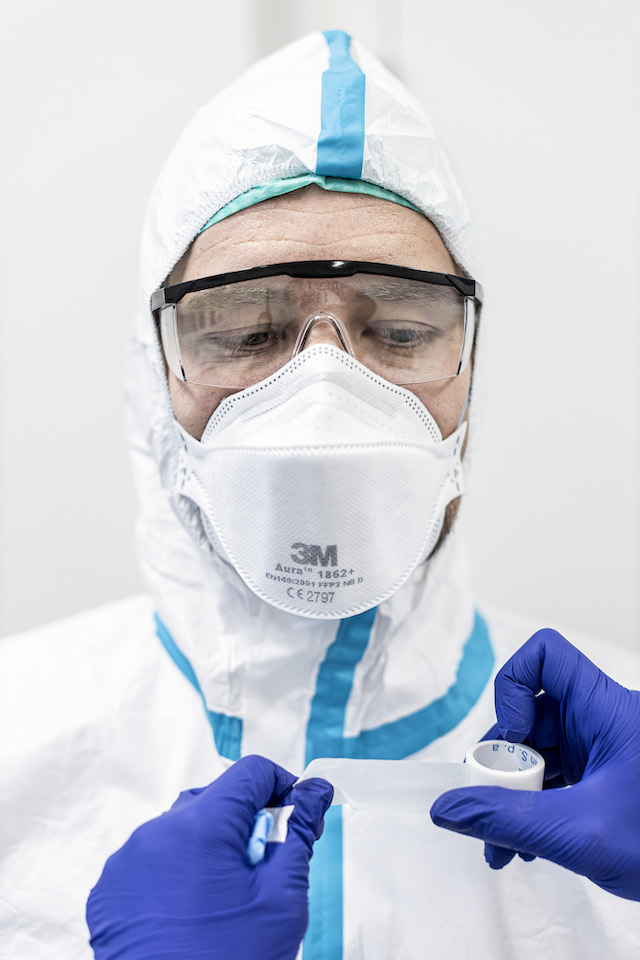 Taped Up by Tiberio Sorvillo. Bolzano, Italy: This is Dr Michiel van Veelen, a young and committed person who was working in the Covid-19 ward during Italy's lockdown. He is from Holland and was once a doctor of emergency medicine in Botswana; his past experience was very much welcomed by the Bolzano Hospital staff.
IRZ: "Following Dr. Michiel van Veelen's gaze to the masking tape that is about to seal off his protective suit, feels as if we are watching him preparing for battle. The tiredness in his eyes, his solemn expression; I find this image very sobering."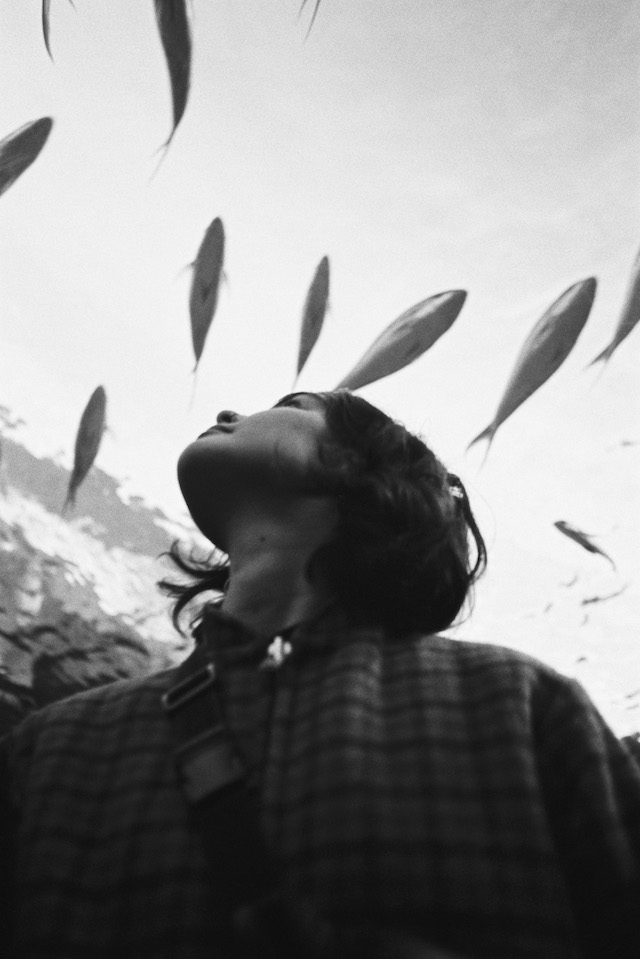 Curiosity by Joe Habben. Toronto, Canada: My partner Polly at the Toronto aquarium. She had come to visit me while I was studying a semester abroad in Canada. This photograph was taken on one of the last and most memorable days that we spent together before she returned home to the UK.
IRZ: "There is something very magical about this image. While we understand that Polly is in an aquarium, it gives us a pause to reflect and imagine another world."
Braveheart by Hossein Fardinfard. Pankisi, Georgia: 13-year-old Rizvan is Chechen; he lives near the Alazani River in Georgia, where most of the inhabitants are Chechen migrants. When I asked to take his picture, he struck this confident pose without me directing him.
IRZ: "I love this portrait of a young Chechen boy living near the river in Georgia. His pose and stance oozes confidence. Yet, his expression gives away an element of doubt, perhaps even fear."
Portrait of Humanity Volume 3 is published by Hoxton Mini Press. It is the accompanying book to the Portrait of Humanity Award created by 1854 Media/ British Journal of Photography