As Peckham 24 opens its doors for its 4th edition, Emma Bowkett, director of photography at FT Weekend Magazine, discusses her new exhibition, the definition of community and the subtleties of language and narrative within photography
I wondered to myself whether this whole community that seemed so grey
and heavy was hiding an array of colours and a sparkle in their souls
for those who could see beyond the surface
– E.A Karlfeldt, 1926
Peckham, the alleged birthplace of William Blake's poem Angel and once home to Antony Gormley's phallic Bollards is today hosting the 4th edition of Peckham 24, a contemporary photography art fair held across its Copeland Gallery, Unit 8 and Seen Fifteen. 
Co-founded by artist Jo Dennis and curator Vivienne Gamble, the short festival— showcasing the work of 25 international artists across 13 exhibitions, including Larry Achiampong, Maja Daniels and Raymond Meeks — endeavours to highlight the collaborative effort between artist, curator and community alike, returning this year to its grassroots with a theme harnessing both Collaboration x Community.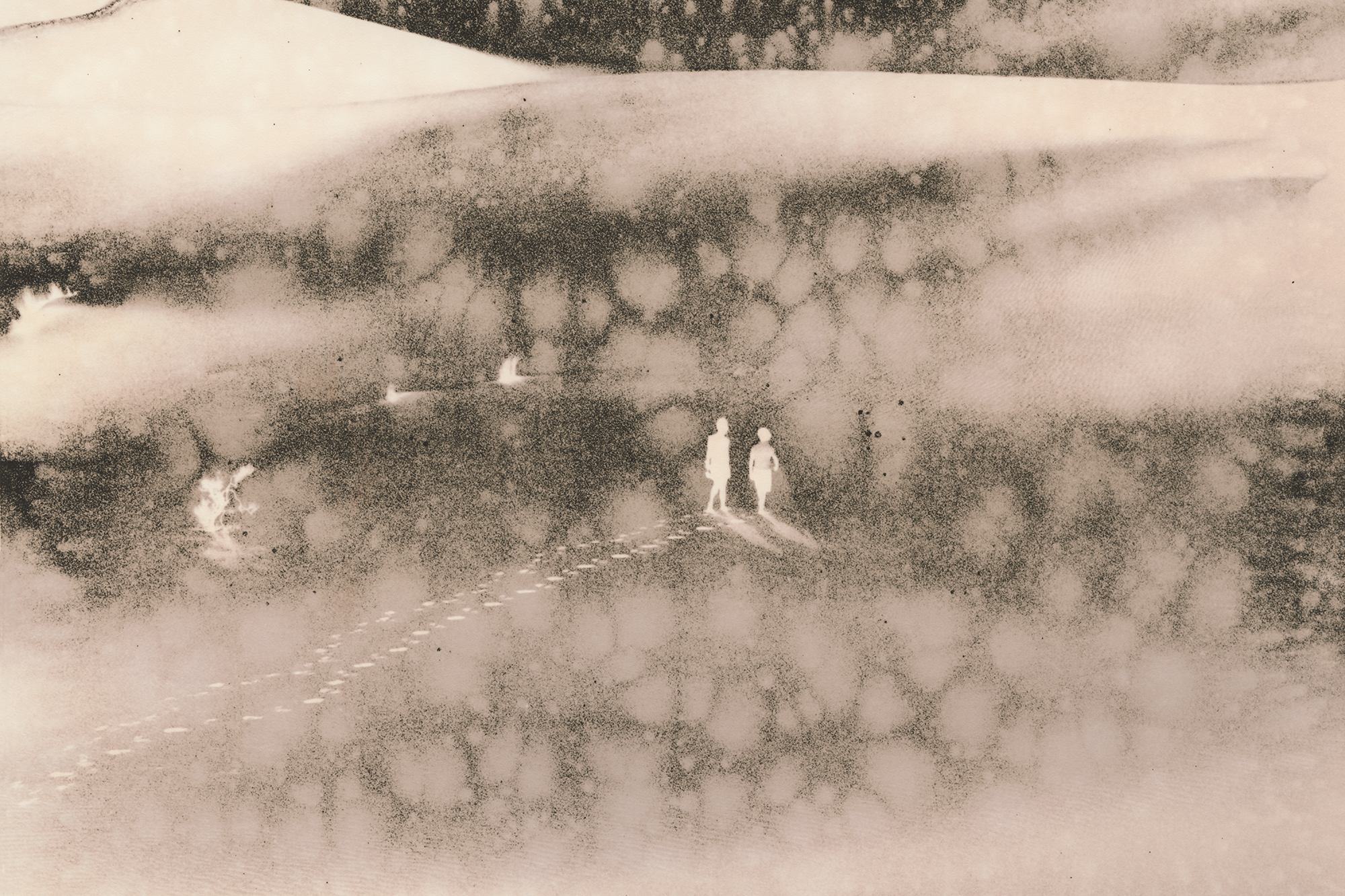 Photographic Memory, displayed at Safehouse 2, reimagines the first ever shared facebook album of artist Baud Postma documenting his travels through the Sahara, presented alongside film-stills from David Lean's 1962 film Lawrence of Arabia and an immersive installation created with set designer Jabez Bartlett. Using his personal archive as departing point, Postma depicts both a 'death' of first-hand experience within the social media age and photography as a new means through which to construct the self.
Where John Berger in his essay Understanding a Photograph looked at photography's integral play with time and the human choice made "between photographing at x moment or at y moment", Postma develops this within the context of our digital age and social identity. What decision is now being made?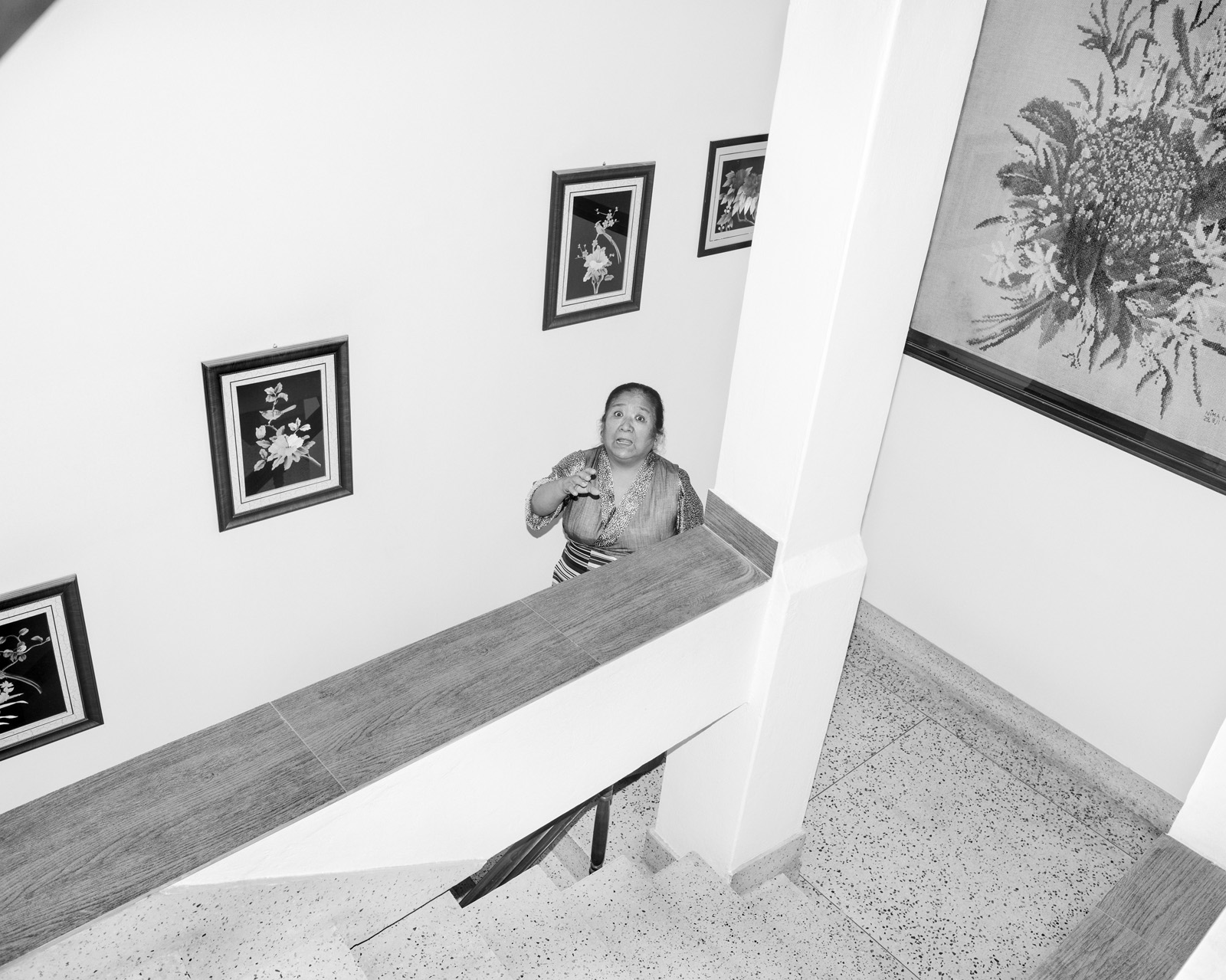 For those who could see beyond the surface displayed at the Copeland Gallery also presents the work of six leading international artists and their disparate personal and political engagements with their external surroundings. Using photography, dance, sculpture and sound art Marianne Bjørnmyr, Tenzing Dakpa, Maja Daniels, Katrin Koenning, Raymond Meeks and Alexander Mourant respectively depict the tension that exists between both community and identity, the external and internal, beautifully illustrating Berger's thoughts on the photograph as "recording what has been seen, always and by its nature refers to what is not seen". 
Curator Emma Bowkett, director of photography at the Financial Times Weekend Magazine and winner of the Firecracker Contributors Award (recognising women who have had a substantial impact on the photography industry), talked to Port on the experimental energy of Peckham24, emotional response to photography and the slippery definition of community in the present political and cultural moment.
As part of the advisory committee and a curator at Peckham24, what is it that particularly resonates with you when looking at an artist's work?
With regards to what resonates, it is often an emotional response. I will be drawn to an artists' work by their creative approach to storytelling, the subtleties of this language and the vigour in which they strive to communicate this narrative.
The theme for this year's edition of Peckham24 celebrates its grassroots, founded in community and collaboration. You have said that the term 'community' is becoming ever more fluid and complex. Can you talk a little about your curatorial process for the exhibition? How did you select artists in relation to the theme of community?
These six artists are people I have been working with for some time, or artists I have been wanting to work with. I made the decision to focus on the theme of community and Raymond Meeks' project Halfstory Halflife was the first work selected for it. I had seen his prints at Unseen Photo Fair with Galerie Wouter van Leeuwen and was completely blown away by it. I showed Katrin Koenning at Triennale der Photographie Hamburg last year and was keen to work with her again. Alexander Mourant made new work for this show but also for the FT Weekend Magazine Photo London supplement. I think it felt natural to bring these artists together in the space.
The title for your exhibition at this year's Peckham24 is For those who could see beyond the surface. To me, the title's use of tense is ambiguous, creating multiple possible interpretations. Could you expand a little on the choice behind this title?
The concept of community itself is ambiguous, I deliberately chose a title that would reflect this. What draws people together in commonality can be a physical or metaphorical space. Or it can be music, politics, religion – layers of these threads intertwined. The title is taken from a text that was published in the 1926 Swedish Tourism Association Yearbook. E.A Karlfeldt describes his encounter with Tenn Lars Persson and Maja Daniels uses the text as the opening quote for her book "Elf Dalia". I loved its contemporary feel. Here below, the quote in full:
"I wondered to myself whether this whole community that seemed so grey and heavy was hiding an array of colours and a sparkle in their souls for those who could see beyond the surface."
"This year Peckham24 is showcasing dance, sculpture, film and sound alongside photography. What do you think these additional art forms bring to the group exhibition?
There is an experimental energy to Peckham 24 which allows us to be bold, for us to try new things and see where they take us.
Peckham 24 is on from the 17th to the 19th May 2019. For those who could see beyond the surface is on at the Copeland Gallery and Photographic Memory is displayed at Safehouse 2.