"Retro" or "dated"? William Kherbek critiques Patrick Lichfield's exhibition of Nudes at the Little Black Gallery, Chelsea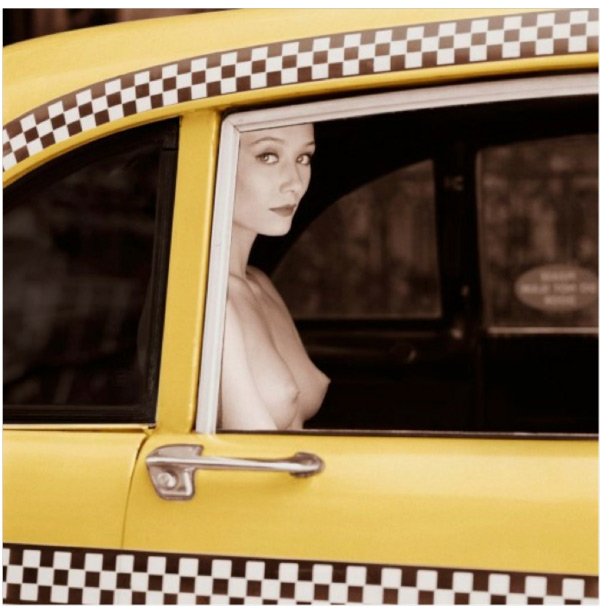 How can you tell if something is "retro" or simply "dated"? That distinction is crucial when considering Patrick Lichfield's Nudes, on show at the Little Black Gallery in Chelsea. Perhaps the ingenuousness of Lichfield's approach will strike some people as refreshing in a hyper-media-savvy, porn saturated age.
Some images will be familiar, in particular, Lichfield's image of Marsha Hunt. The much-parodied shot of the luxuriantly afro-haired Hunt more-or-less defines the term "striking". Seeing it again with the eyes of someone born after the moment that was Swinging London, it's hard not to read a strain of the kind of Orientalism that made the names of people like Sir Frank Dicksee lurking in the blankness of the background.
It's a glorious image, but somehow there's an air of anthropology about it, especially in its stripped down aesthetic.
"Perhaps the ingenuousness of Lichfield's approach will strike some people as refreshing in a hyper-media-savvy age"
Still, Ms. Hunt, in her beauty — and, no doubt, the alluring exoticism she represented for the Old Harrovian — very much comes across as the vibrant young woman; someone who sings, thinks, someone you — or at least a more glamorous version of yourself — could talk to. She's not just a "model", let alone just another part of the composition.
In other images, such dialogue with the female subject is far less developed. There are moments, of course, as there will be in the work of anyone as technically proficient as Lichfield; to wit, a shot of an American girl standing in a fountain (no points for guessing the state of her attire).
There's a sense of athleticism to her pose and person that almost defeats the eroticism of the image; a nice dynamic in an era of pornography that increasingly evokes memories of the medical textbooks I avoided in college. But then, there's the matter of Lichfield's compositional sophistication and conservatism. It's at its worst in the images from the former Soviet Union: naked ladies in subways, lying enticingly out on the frozen steppes (on fur coats, no less).
It's hard to determine if the images have the air of someone claiming to read Playboy for the articles or National Geographic for the nudity.It's the images from Russia in particular that seem to reveal not just lustrous female flesh, but likely something deeper about Lichfield's sensibility.
The images hardly need naked women in them to be compelling. Indeed, the addition of the naked women seems to reduce these images somehow — and I say this as a fully-functioning, red-blooded art critic. It's as if they were conceived with a certain sector of the art market in mind, for a certain kind of consumer of art who can only really enjoy looking at endless rows of frozen trees, or the angles and grime of a subway escalator if there's some T&A to be seen.
And that's the problem. The sincerity of Lichfield's appreciation of the female form is not in question; it's a matter of whether "female" or "form" means more to him.
Patrick Lichfield: Nudes is at the The Little Black Gallery , Chelsea until 26 May