The French photographer finds hyperrealistic colour, stunning religious iconography and an abundance of American culture on the streets of Reykjavík and Akureyri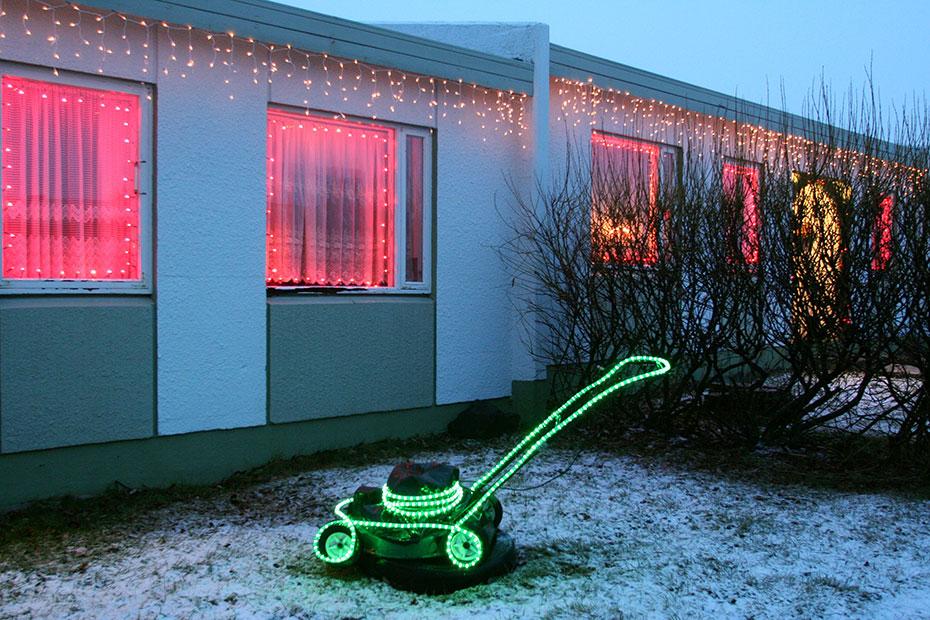 'Urban' is a relative term in Iceland, the island nation of just over 300,000 people, two-thirds of whom live in the capital city Reykjavík and the surrounding areas. For photographer Pascal Fellonneau, the mainly industrial and residential edges of the capital and the smaller northern town of Akureyri are as ripe a landscape for exploration as the rest of this rugged island, full of hidden "signs and symptoms". Paris-based Pascal spent a year there in the mid-noughties, in pursuit of love and the perfect picture. Two volumes of photographs shot at contrasting times of the year – Cold Cold Ground (2005) and Reykjavík Diary (2005) – have been fused to form Paysages Urbains d'Islande (Urban Landscapes of Iceland), showing at Les Boréales Festival in Caen, France, until November 30. Fellonneau is adept at identifying the small splashes of man-made colour that mimic those naturally occurring all over this volcanic isle, and the quirky cultural nuances of Icelanders, such as elaborate festive decorations and giant, neatly aligned pictures of food that make the exteriors of supermarkets look like gallery space. The photographs in this piece are taken exclusively from Cold Cold Ground, shot in Akureyri.

What do you look for in an image; what catches your eye?
I have no preconceived ideas when I head out to shoot. I try to be receptive to things I come across along the way; I shoot everything that catches my attention. Walking is an important part of my work: My practice consists of striding along, trying to decipher something without quite knowing what it will be, but I keep on until I feel I've exhausted the chosen area. I relentlessly walked some districts in Reykjavík and Akureyri. Colour is also very important in my work. The Icelandic environment is often characterised by quite muted colours, but I think that in the urban areas the colours are more intense, almost hyperrealistic – for example the decorated lawnmower. Icelandic people decorate almost everything during this period of the year.
Who are your influences?
August Sander, Irving Penn, William Eggleston, Boris Mikhailov, Wolfgang Tillmans, Alex McLean, Sophie Ristelhueber, Walker Evans…
Do you have a favourite photograph? The cross stands out – the light makes it look like it's about to burst into flames. It reminds me slightly of a Gilbert and George artwork, or dare I say it, those images of burning crosses in the American South.
I like to look at these images as a series and have no favourite really, though of course the cross and the lawnmower are more powerful and colourful than the others. They're certainly the ones I prefer.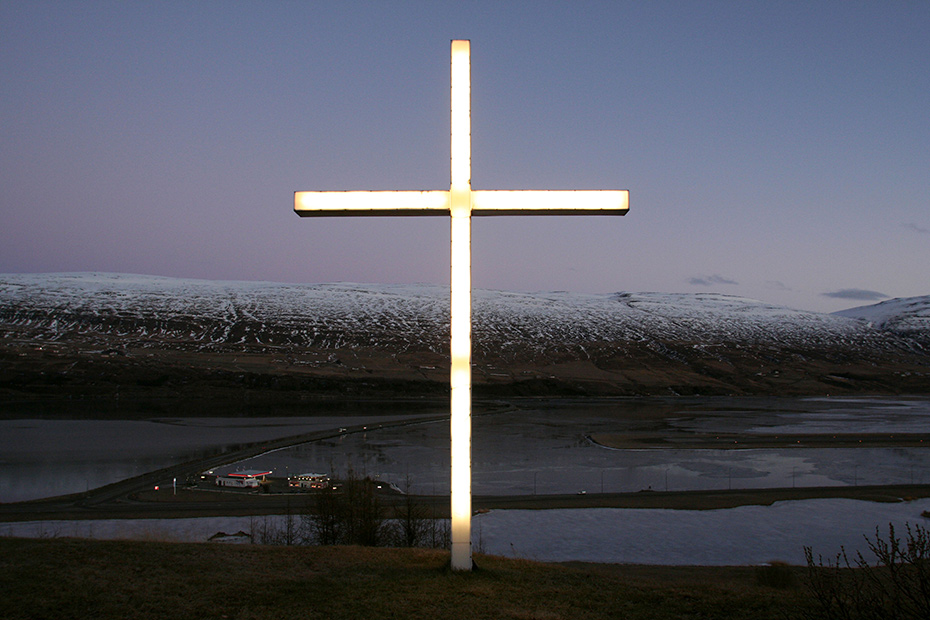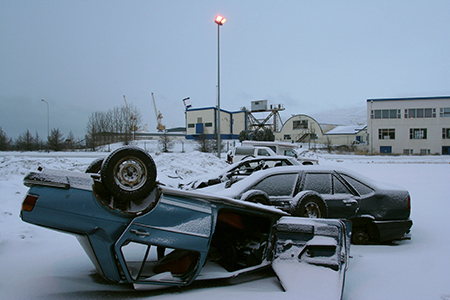 Americanisation seems to be a recurring theme: classic cars, burgers…
I came across it a lot, although it wasn't something that surprised or shocked me because Icelandic friends had warned me about it before I went there for the first time. Recent urban developments are modelled very much on America. Also the TV shows: Every American talk show is shown on Icelandic TV (fortunately subtitled and not dubbed), and American movies are the only fictional programmes you see on TV.
Do you miss anything about Iceland?
The nature; the weather; the calmness and the light.
Photography Pascal Fellonneau