On a trip to the East Midlands, William Kherbek discovered a hotbed of exciting visual art exhibitions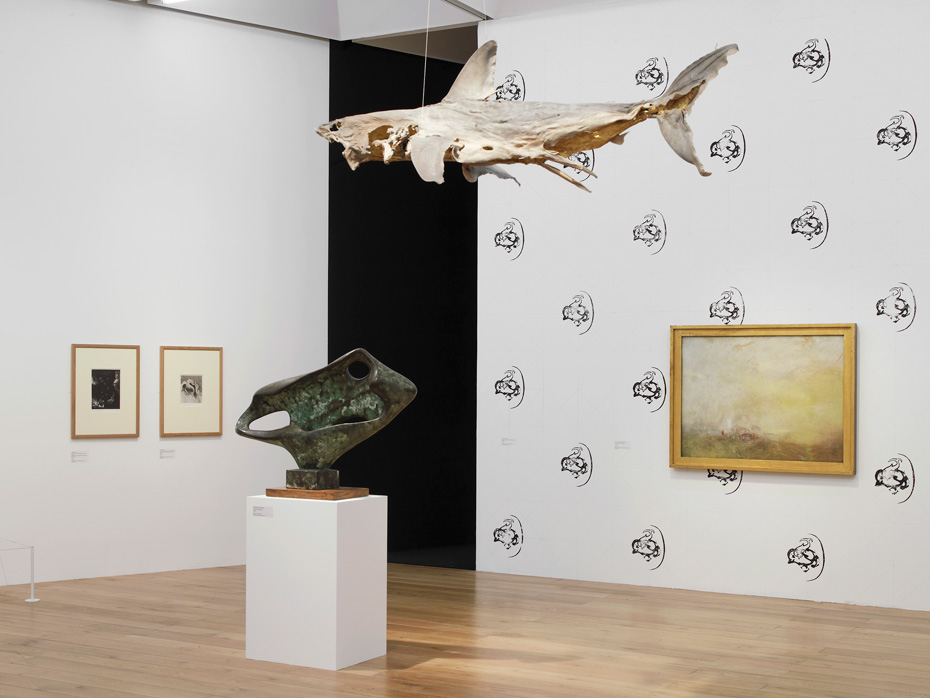 It would be akin to walking off the train at Union Station in Kansas City and the first person you saw being a girl in a gingham dress in red shoes chasing a little dog out into the car park while 'Africa' by Toto played over the loudspeakers to belabour the point, but – and I swear no hallucinogens were involved, though I did eat a hemp burger later in the day – when I detrained at Nottingham, the first person who caught my eye was wearing a Robin Hood hat. And so I said to myself, 'Okay, he must be off duty from a theme park', but given his otherwise JD Sports friendly attire, it was clear he just preferred to live his life that way.The moral of the story is that if you go somewhere expecting the unexpected, the world will still find a way of giving you the cognitive two fingers. If you go to Nottingham expecting to see contemporary art, you'll get real life that defies even the most committed performance piece.
I must stress, however, that guys in Robin Hood hats are only a small part of the picture. If you haven't heard the rumours, Nottingham's pretty lively these days in terms of visual art. Presently, there's considerable justified fuss about a show called Aquatopia at Nottingham Contemporary exploring the sea as filtered through centuries of visual imagination. Aquatopia is worth the trip alone, not least for the immersive and oneiric masterworks by Hokusai and Kuniyoshi. The always intellectually fecund Otolith Group are also on show, too, so another chance to catch work by one of Britain's finest collectives. But there's more to contemporary Nottingham than just Nottingham Contemporary.
A fine show at the tough-to-find-but-worth-it Backlit Gallery on Ashley Street brings together a group of German artists as part of the gallery's international curatorial residency project. The curator, Carsten Recksik (he of the fine punk rock name), brings together four emerging German artists working across media. For me, the highlight was a video piece by Florian Meisenberg titled 'Initiators'. The work is a series of digital videos overlain across a screen. 'Guernica' hovers in the background like a particularly Freudian screensaver as images of bodies in various states of carnival anguish and self-amusement tell their stories. It's a powerful piece both in terms of its art historical dialogue with previous technical and aesthetic vanguards, but also in its strict visual necessity. It's hard to look away no matter how much, at times, you may want to.
"'Guernica' hovers in the background like a particularly Freudian screensaver as images of bodies in various states of carnival anguish and self-amusement tell their stories"
Also notable in Nottingham was a show called Reliquary at Syson Gallery. Syson is hosting a group show across its three floors. Oliver Tirre's works would normally have struck me as a little bit tasteful, but for the messiness of his floor sculpture/painting 'Brackets', a work using the brackets on which museums hang their priceless paintings as literal "paint support" and leaving them scattered with screws and imagery on the floor, daring you to mistake them for rubbish nicely deconstructed a few aesthetic hegemonies. Sadly, Blue Lagoon at The Attic Gallery has just closed but it also had a few fine pieces, notably a video work by Alexandra Gorczynski called 'AFK garden" depicting different garden ponds merged on a screen. Watching the different currents, all serene and discrete (rather than discreet) was both trippy and hypnotic. I'm glad I saw the Robin Hood guy before rather than after it. In short, if you haven't been to the East Midlands lately, it's about time to say "Ey up me duck" to Nottingham before the gold rush and inevitable art-mageddon hits.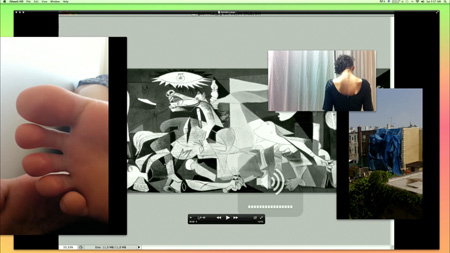 Aquatopia runs until 22 September at Nottingham Contemporary, Weekday Cross, Nottingham NG1 2GB
A Taste of Stone runs until 2 August at Backlit Gallery, Alfred House, Ashley Street, Nottingham NG3 1JG
Reliquary runs until 23 August at Syson Gallery, 9 Beck Street, Nottingham NG1 1EQ