William Kherbek reviews the exhibition, which brings together two decades of Thek's thought provoking work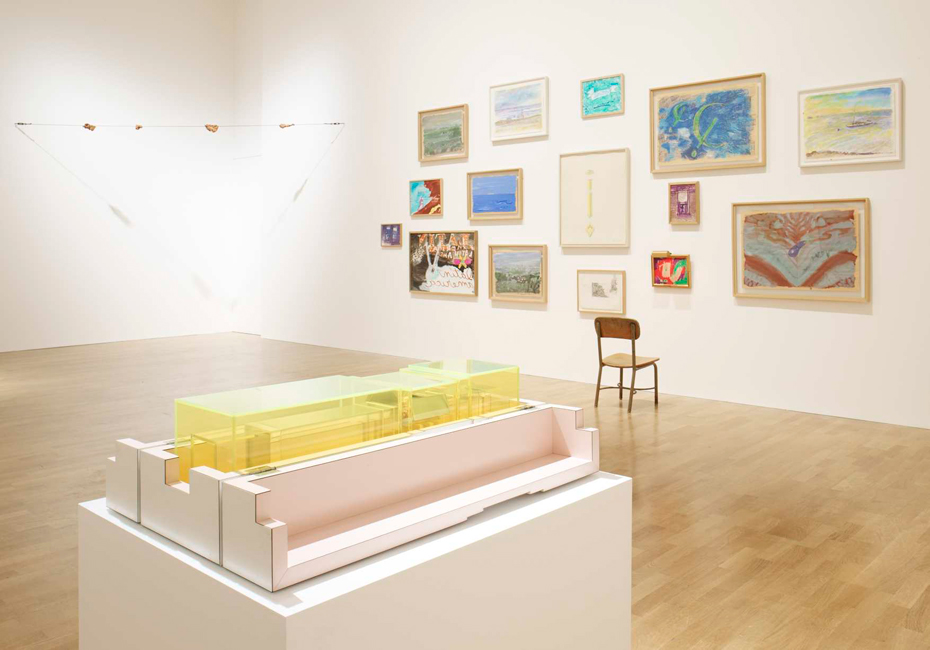 One of the great curses in the art world is to be ahead of one's time. Pair that with dying young and you have two of the great occupational hazards of the field. Paul Thek was a two-time victim. Though he had a very long career, stretching from the 1950s to the 1980s, Thek's work went deeply out of fashion toward the end of his life, and, apparently, he ended his days doing odd jobs like packing groceries and washing floors. It's a sad story, but it fits with one of Thek's most iconic works,'The Death of a Hippie' in which Thek cast his own body in full flower power regalia as a corpse. The work, like the era it embalmed, is lost now, but thankfully, Thek's story and his work are not.
Nothing But Time brings together works from over twenty years of Thek's career. The curator, Kenny Schachter, wanted to explore the breadth of Thek's influence and the works he brings together, though relatively few in number, give a sense of the diversity of Thek's practice. Among the highlights is a particularly futuristic work from Thek's 'Technological Reliquaries' series. In this case, a sculpture of rough strands of vascular tissue encased in a day-glo reliquary. Its suitably voyeuristic, anticipating how the scopophilic world of 'reality' television would need to relate to the saints it would create.The 'Reliquaries' are perhaps his most influential works, but Thek's paintings, including a number of works on newsprint, retain a sharply contemporary feel as well, oddly it seems to be almost a byproduct of their ephemerality. Though there's often a sense of reverence in the presentation of Thek's work, a sensibility he did more than most to undercut, when one sees works like 'Meat Cable' strung across the corner of Pace's spacious upstairs room at the back of the Royal Academy, even the most pensive sentiments dissolve.
Thek is often presented as a kind of lost angel of the art world, too good for this wicked world of ours. Well, far be it from me to argue with that, but one of the best things about Schachter's curation is that it does its best to retain a sense of Thek's scepticism in the face of ennobling narratives.
Nothing But Time: Paul Thek Revisited 1964-1987 runs until 9 November at Pace Gallery, 6 Burlington Gardens, London W1F 0LB