Alexandre Mattiussi and Tomo Campbell on their latest shows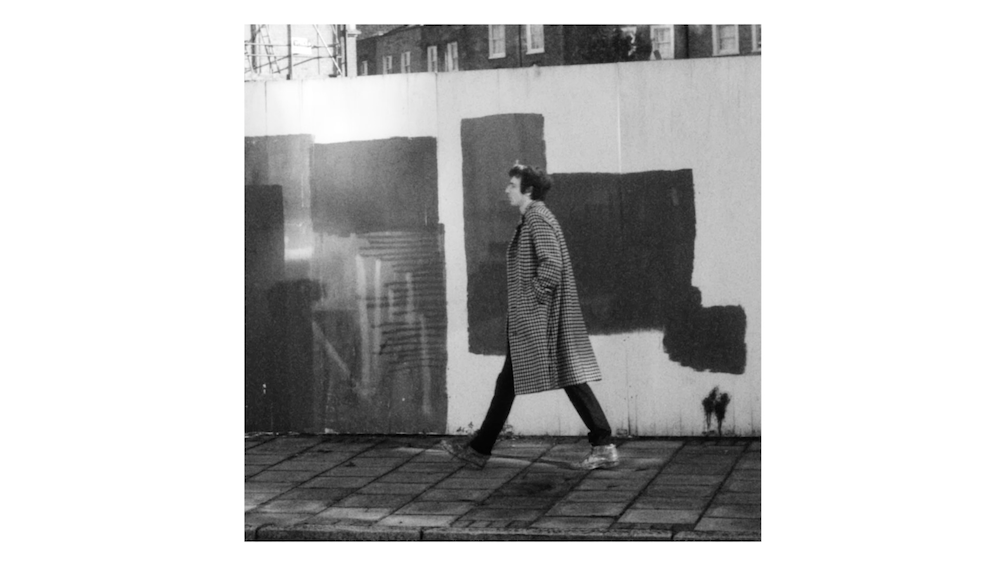 "For the days are long
From the first milk van
To the last shout in the night,
An eternity. But the weeks go by
Like birds; and the years, the years
Fly past anti-clockwise
Like clock hands in a bar-mirror."
– Derek Mahon
For many months, days have bled into one another and there has been little to tell them apart. Time has both stood still and sped by, routines and ruts snuffing creative sparks. But, for creative director and founder of AMI, Alexandre Mattiussi, and painter Tomo Campbell, this year has been as productive as any other. Recently working together, they have presented and are presenting their latest collections in Paris and London respectively. Mattiussi, who founded the award-winning Parisian fashion brand in 2011, showcased his cool, carefree, laissez faire SS21 menswear and womens- wear collection – titled 'Suddenly Next Summer' – during Paris Fashion Week, while Campbell is currently presenting 'Go On Then', a suite of new mixed media works on canvas as his second solo exhibition at Cob Gallery, during London's Frieze week.
Since graduating from Central Saint Martins, Campbell has exhibited internationally and was awarded the first artist in residence place at the English National Ballet. His abstract, large-scale oil takes on traditional subjects are best described in the British artists own words: "they are never quite solid or whole. I try to paint in a way that makes the paint vibrate, to make it look light and delicate and on the cusp of shifting. The more you look, the more you get, and I like making people really have to look."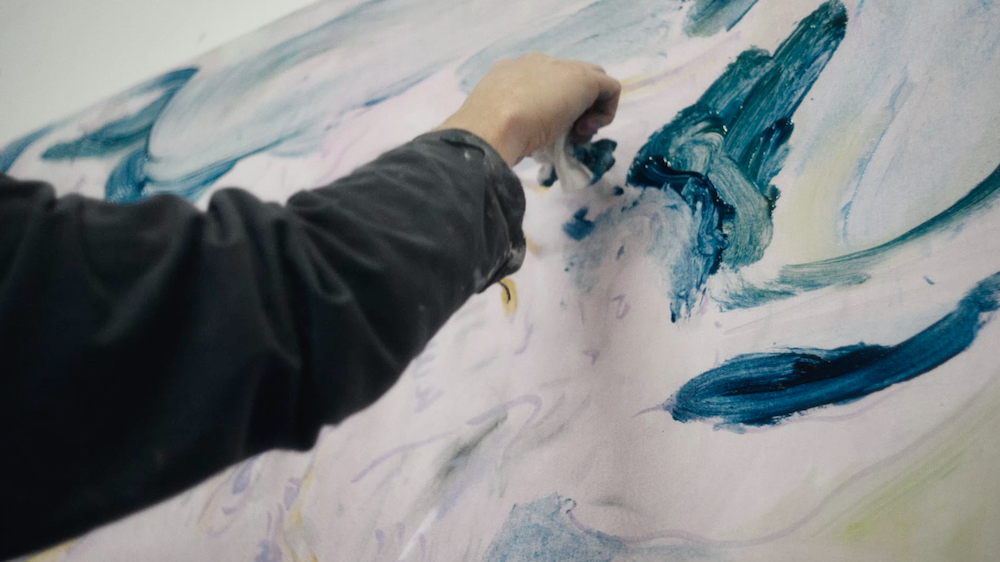 In addition to both presentations, the two have worked together on a commissioned artwork for in store that will be displayed within AMI's Duke Street boutique. Their creative processes have also been captured in a short film by Frieze Creative Publishing and Rose Forde titled 'The Day, Before', premiered and released online today. Following the pair over a single day, viewers can step into their shoes from morning to dusk, keenly feeling their routine and rhythms, as well as their hopes and anxieties about sharing their work at this time.
Port caught up with Mattiussi and Campbell to discuss their shows, inspirations and the need for optimism in our current climate.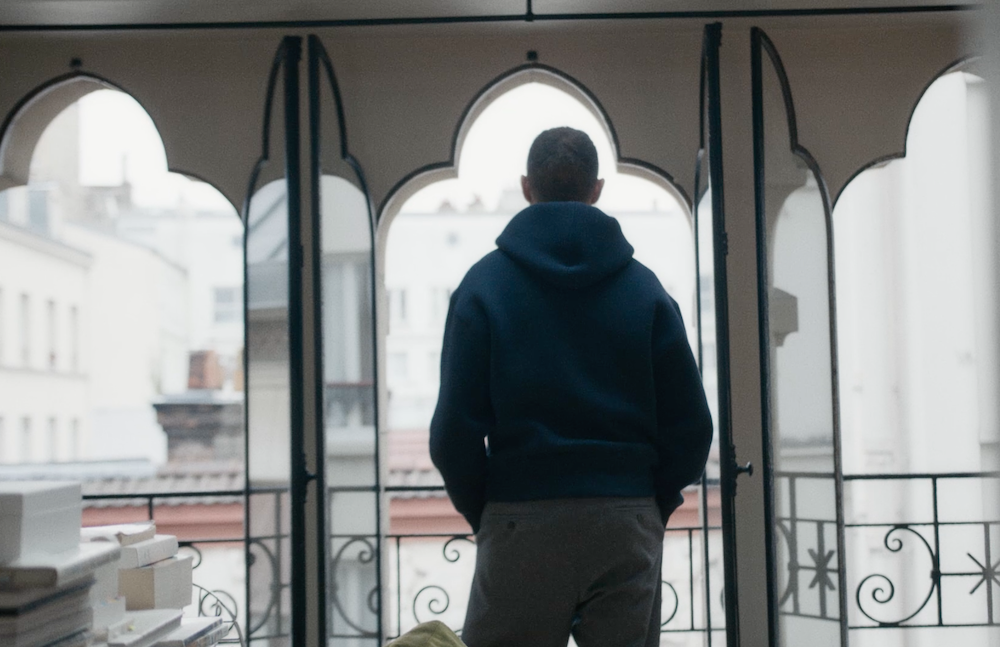 How has your life and creativity been affected by the pandemic?
TC: I think there's two ways in which it's affected my life really. On a macro scale, nothings the same, you can't interact with friends and family the same and the usual way of living has completely been disrupted. But on a micro scale it's also had its upsides, like a reset button. I've spent more time with my family, more time on my own in my studio. It's helped me in that regards to reconsider what's important. 
AM: Few of us have been prepared to live like this. We've been surprised by the intensity of the period and it has crushed many of our habits. I'm ok with that. What happens often needs to happen and the times in our lives when we feel vulnerable are important. In a professional capacity I had to look after my team and we didn't know what to expect from lockdown, but we still had to work on our collection. It has been as surprising as it has disturbing. I experienced everything by myself as my team were working from home. Alone in the studio, I tried to figure out how to be as creative as possible. It took time for ideas to flow, but it was very peaceful and serene sketching by myself. It felt like when I started AMI 9 years ago, I was forced – in a good way – to bring back my original energy and go back to basics. We've very lucky to make and present this collection – it's a miracle really!    
Could you talk a little about your shows, what you wanted to express, what was new?
AM: I tried to find a balance between what AMI is and what AMI could be, building on our strong foundations of what is pure, clean, necessary. Going straight to the point of what a wardrobe is. I loved this collection because it feels romantic, simple (which is difficult to do), fresh and useful. It's sophisticated but not pretentious. I'm writing a book and every season is a new chapter. Every day there are new protagonists, characters, locations, colours, fabrics. The men and women I designed this for I see everyday in the streets of Paris and this was a chance for me to pay tribute to the city, which is one of my many inspirations. I still feel like there's a magic here, even with lockdown.
TC: I'd say the overall themes of the work are the same, but what's evolving is how I'm going about expressing them. I've always been interested in the idea of things repeating and distorting, but in this show I've taken the repeating one step further by actually repeating sections of paintings onto other paintings using a printing technique. So in the show you hopefully get this feeling of everything being linked but shifting.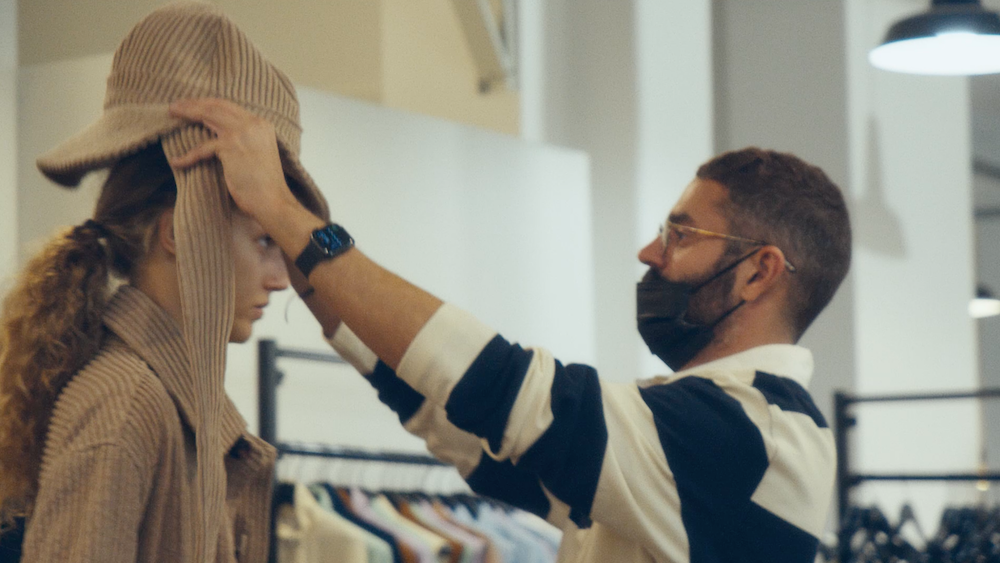 What is inspiring you at the moment?
TC: A lot of how I work is about cracking open my own practice, reworking ideas over time. I'm very rarely struck by 'inspiration' but do have little 'breakthroughs' that only really come about by working through things repeatedly.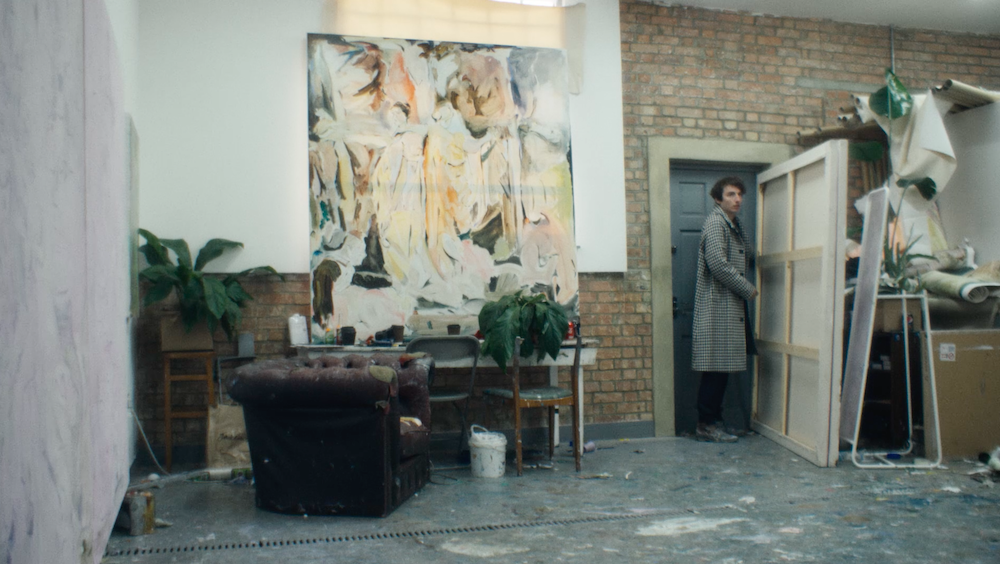 How did you find working on the artwork for in store? Did you find parallels between your process and practices?
TC: We share a lot of beliefs and have similar approaches to creativity. It's interesting for me to see how different people go about creating what they do. I think Alex is a wonderful designer, we share a similar aesthetic. It has also been great to develop a friendship over these weird times.
AM: I've loved Tomo's work for a long time so it was a lovely surprise to work together, we have a similar energy. In the end, he dedicated a painting to me and in a way, I could say I dedicated my collection to him. Intellectually and intuitively, we shared a lot and I feel like I know him well already, even if it was only over Zoom! Sometimes when an artist collaborates with a fashion designer it always ends with a print on a t shirt and we did not want to do that at all, we wanted something more substantial.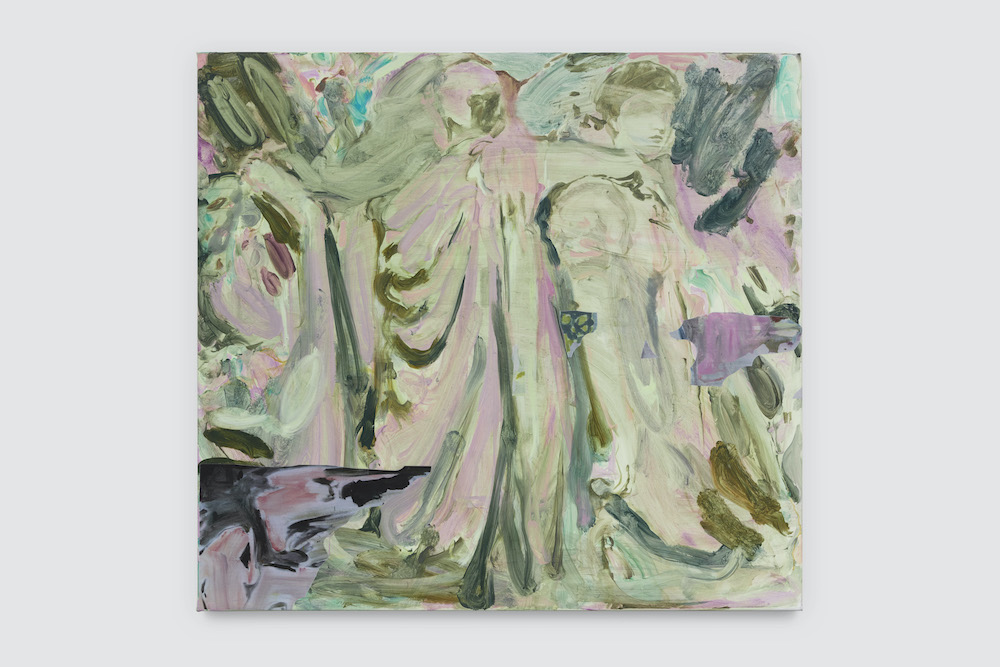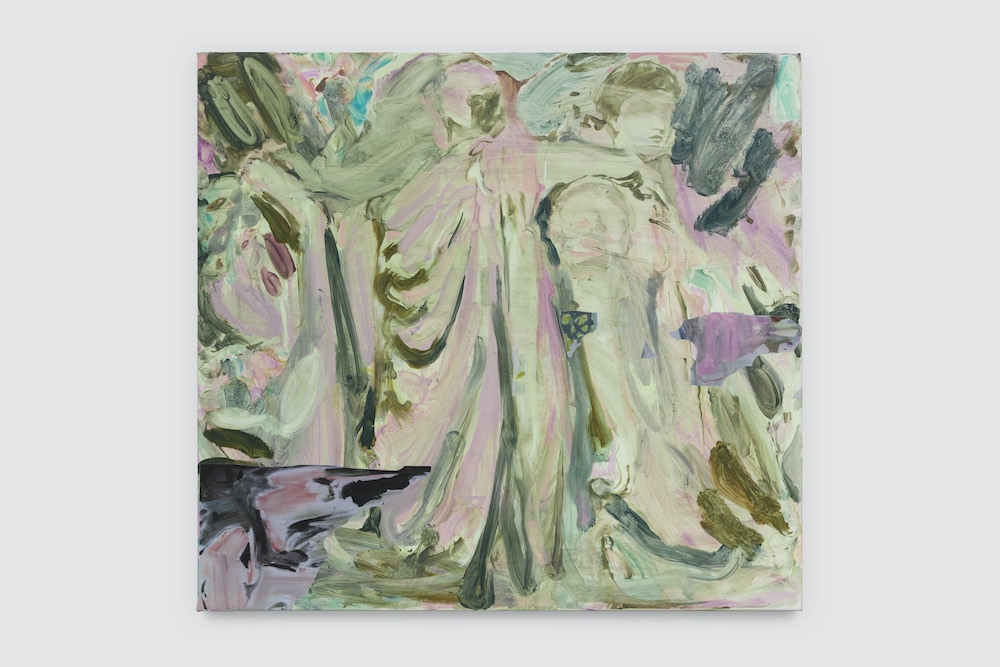 What makes you optimistic about art and fashion?
TC: I honestly don't know how to answer that. I suppose there is a lot of hope in creativity in general, and hope is always going to be a driving force for things, so I think art itself is optimistic and hopeful – or at least the art I look for is. 
AM: I believe in a point of view, in people who resist, who think that love is bigger than hate, who are trying to point us in the right direction. We're living in strange times, but I can see hope and joy everywhere, a desire for change. I am as passionate as I've ever been and believe in myself. As a fashion designer, you're making clothes for people to feel comfortable or confident in, to help them express their own identity through a uniform, to explain who they are. We create things that become a part of people's lives and clothes are essential parts of them. They allow us to play the characters we want to play.
Go On Then runs at Cob Gallery until 30th October 2020
Campbell and Mattiussi will be in conversation with Love Magazine editor Harriet Verney, taking place via Zoom, on 15th October