The British artist's first major retrospective at the Hayward Gallery is no place to be a grown-up, says Tom Jenkins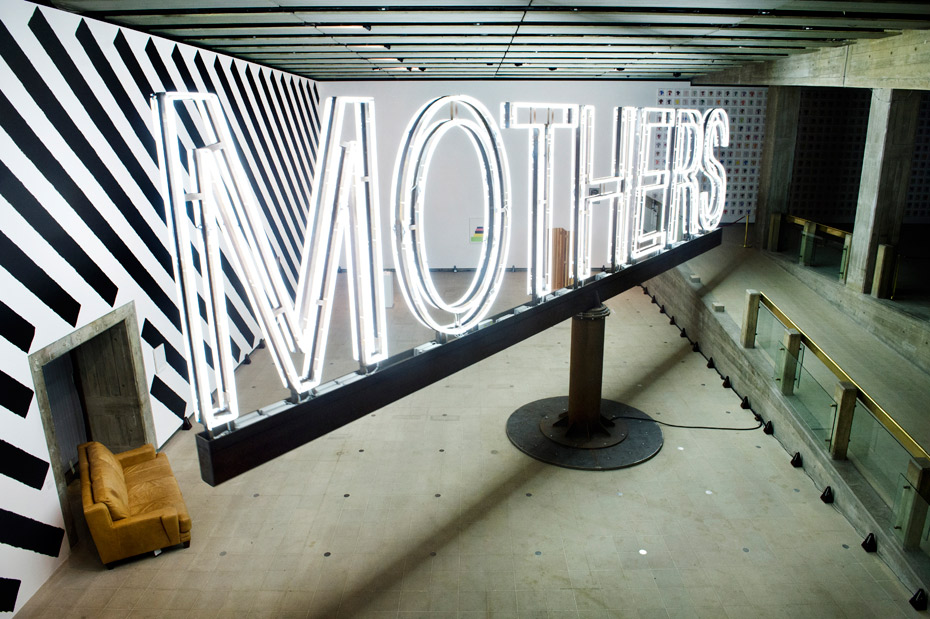 As I enter Martin Creed's at the Hayward Gallery on London's South Bank, I find myself ducking involuntarily to avoid a rotating beam supporting a huge neon sign. It reads, "Mothers" ('Work No. 1092 Mothers, 2011'). Thanks to my lack of stature there's no danger of it hitting me but the humour of receiving a clip round the ear, albeit one that could result in hospitalisation, from a giant sign saying "mothers" is not lost on me. The chuckle I share with myself is the first of many.
Actually, I experience the first when rolling the title of this first major retrospective from the British artist and musician across my tongue.As an initial talking point it perhaps deserves to sit alongside Creed's neon sign series, at least conceptually, though he doesn't believe in conceptual art.
The initial thought is that this has to be a wry dig at his reputation as something of a 'controversial' figure – for zealous haranguers of modern art he became the poster boy for the "it's not really art, is it?" argument following 2001's Turner Prize winning 'Work No. 227 The lights going on and off, 2000' – but as Creed freely admits, the question is as much an internal one, related to how he views the validity of his work, as it is one for the public to digest.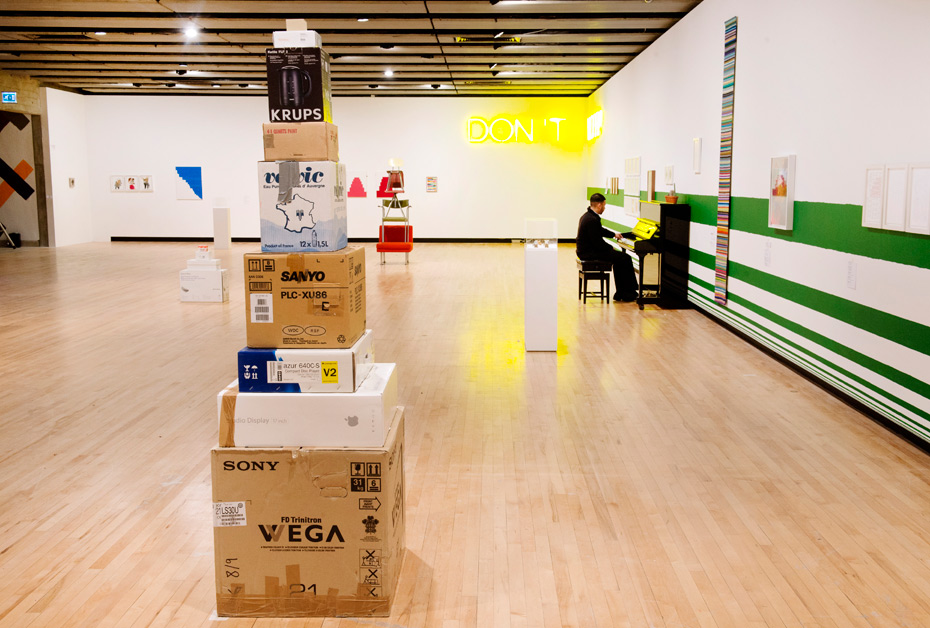 Several of his infamous 'art-baiting' works can be found here, if that's you're looking for, including 'Work No. 88: A sheet of A4 paper crumpled into a ball, 1995' and 'Work No. 990: A curtain opening and closing, 2009'. But the real joy is to be found in the playful brush strokes of Creed's acrylics and watercolours, with a palette that brings to mind kids TV presenter's sweaters. His 'Work No: 1000 Broccoli prints, 2009-2010' consisting of row upon row of colourful vegetable prints triggers memories of childhood hand and potato painting and covers the entirety of one wall.
In my notes I consistently refer back to the word "playful" and What's the point of it? has the feel of organised chaos, a little like a playground,though 'Work No. 2000 Half the air in a given space, 1998', a glass-walled room filled with nearly 7000 balloons, and a usable piano propped against one wall are the only truly interactive works. As I exit through the in door, mindful of the large beam circling the room at varying speeds so as to give the impression of being out of control, with the 39 individually paced metronomes of 'Work No.112, 1995-1998' ticking behind me like a swarm of unholy crickets, I realise that in fact the title is probably the least interesting thing about this wonderful exhibition.
'What's the Point of it?' runs at the Hayward Gallery until April 22. For a full list of Martin Creed-inspired events running across Southbank Centre venues, click here. Martin's new album 'Mind Trap' is released January 29.