Betty Wood talks to curator Filippo Maggia about Ghirri's legacy, and curating the inaugural solo exhibition of his work for ARTUNER
Considered by many to be the most important Italian photographer of the twentieth century, it seems fitting that Luigi Ghirri would be chosen as the subject for online gallery ARTUNER's inaugural exhibition, curated by Filippo Maggia (visiting tutor at the RCA and editor of Skira). Founded by Eugenio Re Rebaudengo, the gallery offers an unprecedented level of digital access to the works of upcoming and established artists in an attempt to democratise art.
What is the significance of Ghirri's work, within the artistic landscape of Italy, and beyond its borders into the realm of twentieth century photography at large?
Luigi Ghirri is now widely regarded as the most important Italian photographer of the last four decades. His work stands as a significant re-evaluation of normative pictorial practices that existed prior to his emergence as an artist. Rather than focusing on the scenic, Ghirri's objective was to create the scene through looking at what had been overlooked. By examining what others left behind in terms of both disregarded landscapes (specifically in the countryside of northern Italy) and remnants of consumer culture that were manifested in the form of postcards and magazine covers, Ghirri taught Italians how to think through pictures and also how to think about their geographic and sociological landscape in new ways. Gabriele Basilico and Olivio Barbieri continued this dialogue; though Ghirri was as an integral starting point for their practice. Luigi Ghirri's 1984 series Viaggio in Italia (Italian Journey) represented a significant commitment that had never been expressed before in Italy except for in the form of fragmented and highly individualised experiences. This was a venture that sought to capture the Italian countryside through photography as it had never been seen before, in a way that abandoned the previous straightforward 'Bel Paese' (beautiful country) representations in favour of analytic materializations of the Italian countryside. It was a landscape suffering from the previous decade and one that needed to be re-read and re-interpreted beyond the postcard view that was so common when it came Italy's visual imagination. His significance as an Italian photographer, and the transformative capacity of his practice cannot be denied.
For twentieth century photography at large, perhaps Ghirri's most important impact was the way in which he brought colour photography into mainstream acceptance within the realm of fine art. Ghirri was able to use chromogenic prints to achieve a painterly effect even before artists like Stephen Shore or before William Eggleston's groundbreaking 1976 show at MoMA ,which many critics mistakenly perceive as the beginning of colour photography in the context of contemporary art. Indeed, Eggleston himself cites Ghirri as an artistic influence in the forward of Ghirri's 2008 monograph It's Beautiful Here, Isn't it…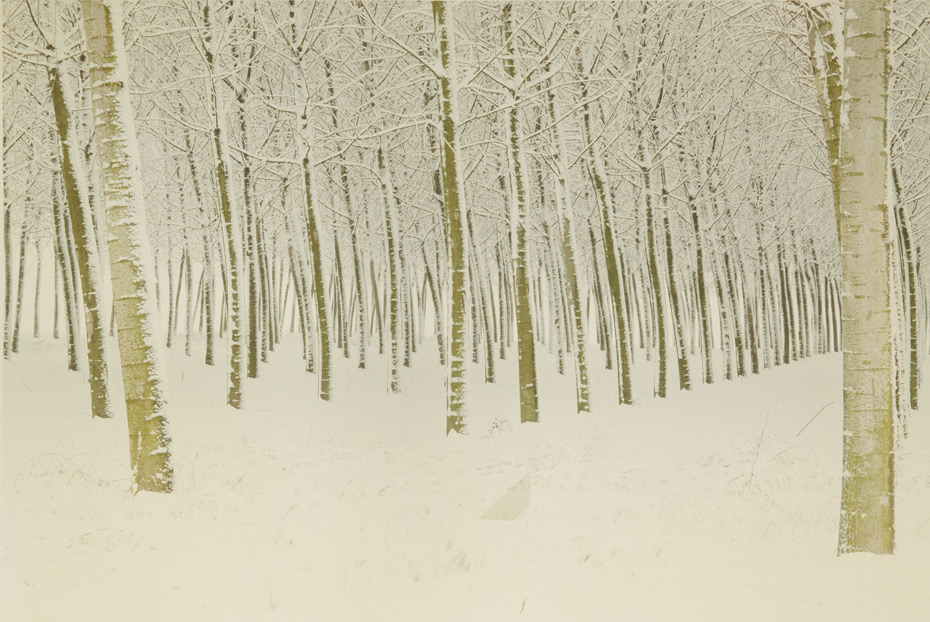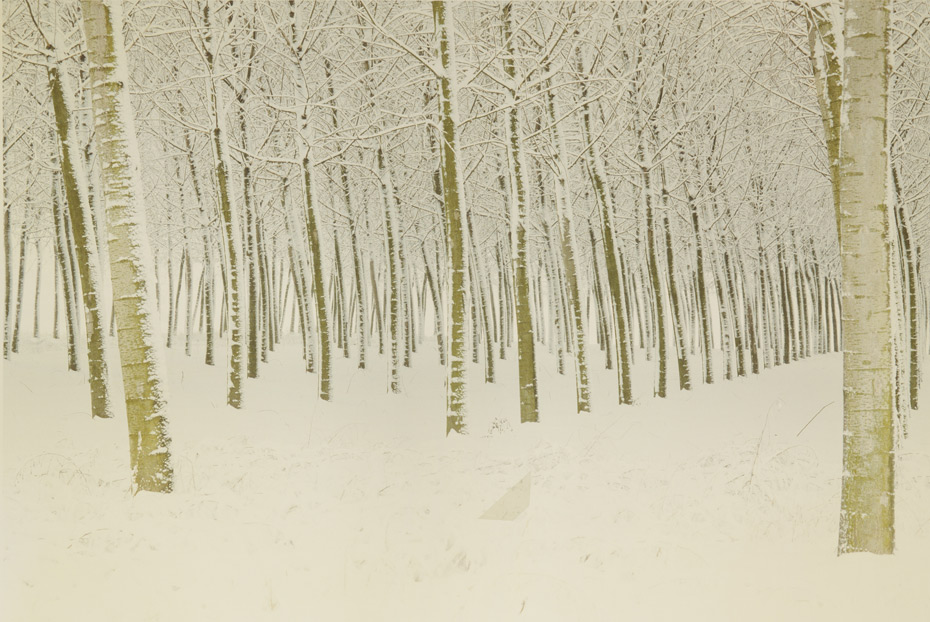 What was the first Liugi Ghirri photograph you recall seeing? 
The photograph I first recall seeing is 'Alpe di Siusi' (1979) from the series Topographie-Iconographie. For me the image has always represented what one could be described as the 'complete picture'. It's an almost perfect landscape and not surprisingly one of his more famous works. He manages to create a dreamlike atmosphere from an everyday reality. The colours, the scene and the well-calibrated insertion of the human element come together with delicacy and extraordinary intelligence. Its mystery, purposefully faded complexion and well-framed elements are emblematic of Ghirri's skill as a landscape photographer.
The photographs presented in this exhibition are primarily from The Profile of Clouds series; how does this collection speak for and to Ghirri's work as a whole?
Il Profilo delle Nuvole is considered to be one of the most significant series that Luigi Ghirri produced during his lifetime.It represents the culmination of his mastery in the realm of landscape photography and features some of his most memorable images. Close to the end of his life he moved away from a more experimental printing process and opted to use materials that would last for a more extended period.The works that you see on the site are rare both in terms of their large size but also because they are in such pristine condition and this stems from the way in which they were created. The photo book of the series has also become a collector's item in it's own right. The Profile of the Clouds epitomises what Ghirri's work stands for: a look at the overlooked with fresh eyes, a way to philosophise about the intricacies of the Italian landscape and to stimulate the imagination of the viewer.
Why was Ghirri chosen as the inaugural exhibition for ARTUNER's launch? 
We wanted to include someone who we believe is representative of both the past and future of Italian art. It also seemed like it was the right time to consider and re-evaluate one of the great masters of contemporary photography who only recently became recognised as such. As I mentioned previously, he's now considered on par with figures such as Shore and Eggleston for his intelligence and continuity, the depth of his research, and for his linguistic use of images. I worked together with Eugenio Re Redaudengo to source and display unique works that we both agreed were noteworthy because of their rarity, remarkable state of preservation and completeness. Every single photograph that we selected was chosen to meet the demands of collectors.