Traverse back to London in the early 80s, as seen through the eyes of photographer Sunil Gupta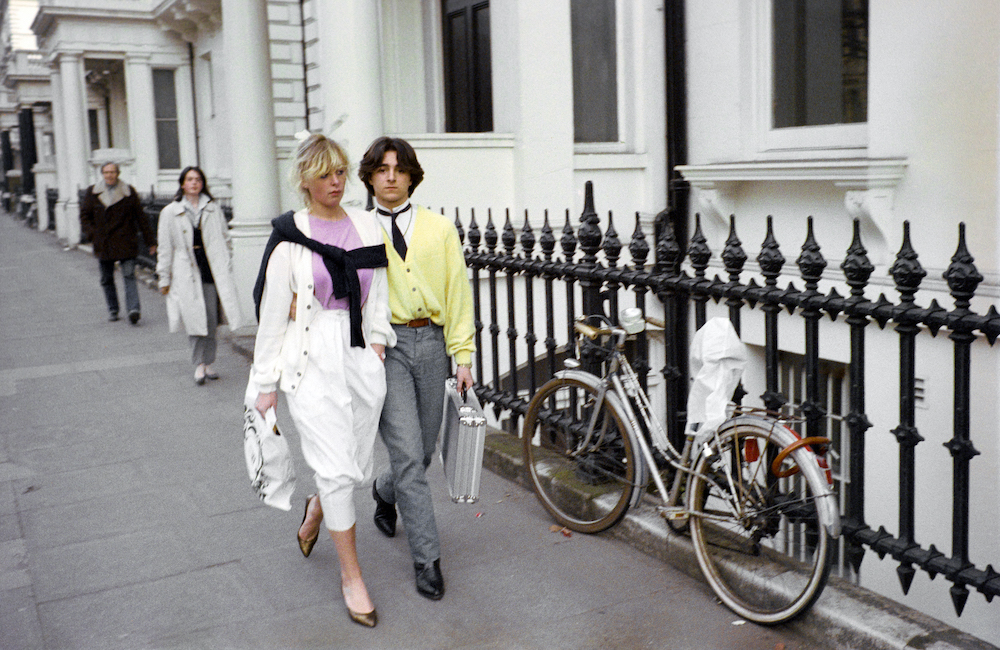 The last time I indulged in the work of Sunil Gupta was during his major retrospective at The Photographers Gallery in London last year, during which he presented his politically charged – and narrative heavy – portraits and street shots on topics such as family, race, migration and sexuality. Sunil, who's an Indian-born Canadian photographer based in London, has become widely acclaimed for his image-making, particularly his documentary work in New York and the lensing of injustices suffered by gay men globally. He tells stories through a merging of honest portraiture, candid street photography and the more intentionally staged, which in turn raises awareness of gay rights plus the struggles and complexities that the LGBTQIA+ community has experienced over time. It was in this very retrospective that I began to understand Sunil's career-long goal and subject matter: he's a visual storyteller, an activist and political voice of a generation.
And now, I'm given the opportunity to observe the photographer's work once again, this time composed as a new book from Stanley/Barker and entitled London 82. The publication marks the moment in which Sunil began experimenting with colour, a time when he enrolled at the Royal College of Art in London and started playing around with the processing facilities. With an aim of capturing gay life around the UK's capital during the early 80s, what first commenced as an inquest into an exclusively gay subject matter soon evolved into a wider exploration of life in the city – encompassing all sorts of characters from gay men, the elderly, migrants and people of colour. Here, Sunil tells me more about this momentous collection, the types of people he sought to photograph and what life was like as a gay man when he arrived in London.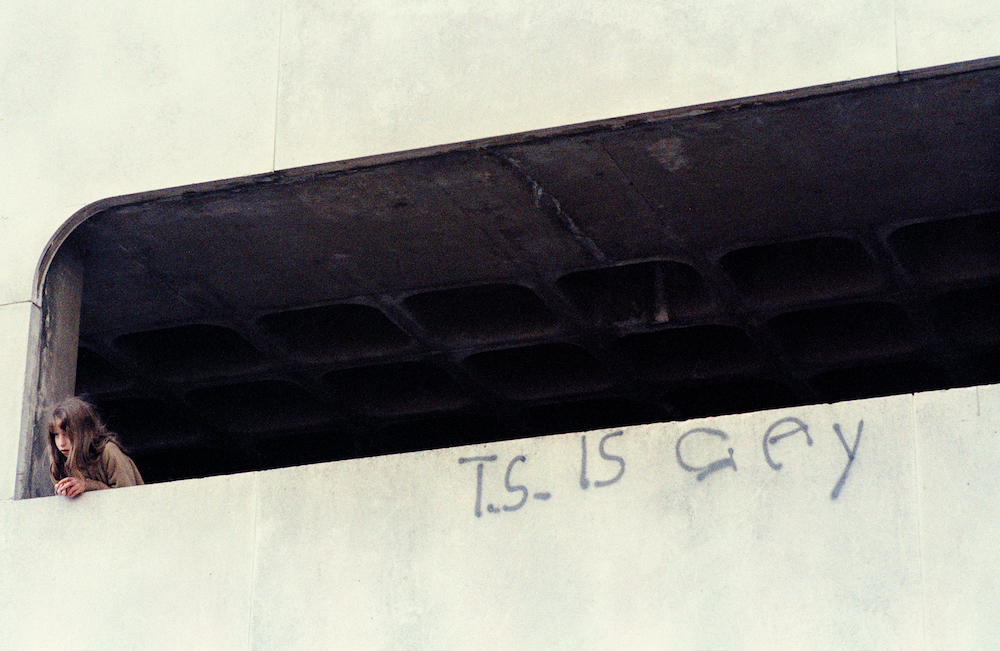 Can you describe what London was like in 1982?
I had come to London as a young gay man at the end of the 1970s from New York with an interest in photography. It felt like a cold and unfriendly place for gays. Also, there was hardly any photography scene worth mentioning at the time. And of course it was so much shabbier than it is nowadays but then so was New York City. London felt depressed, cold, dark and lonely. It was also a place where I acquired a race problem by being South Asian. There were counter cultures like punk, the left, and of course the emerging gay disco scene but most of that was closed off to non-whites. It was the time when I felt very alienated.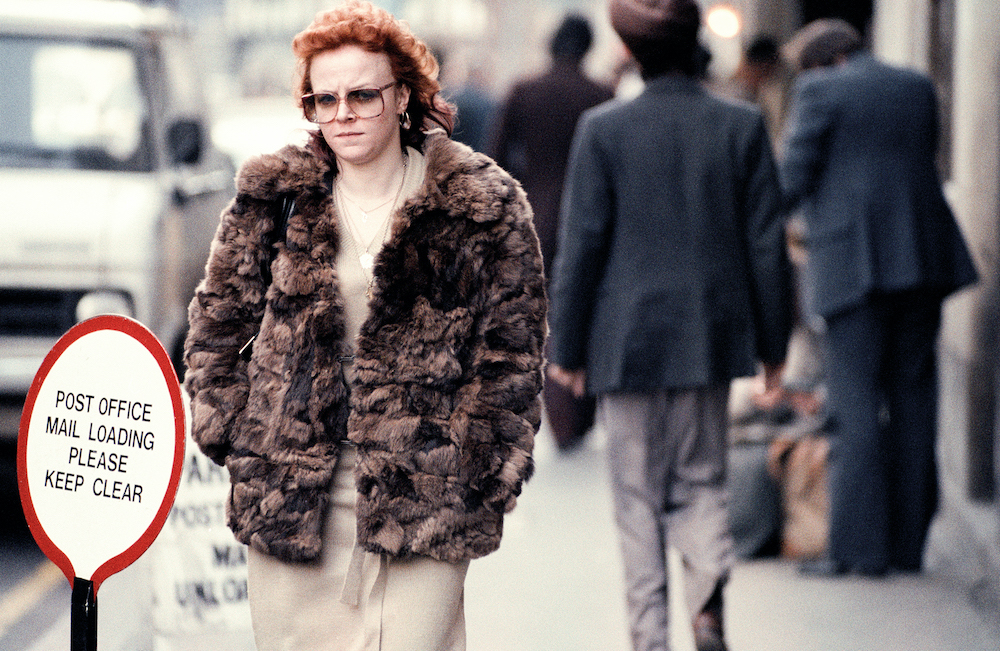 What inspired you to pick up a camera in the first instance and start shooting this body of work?
I was in art school and I was learning to make work by project. In between the projects, however, I would do street photography as a way of exercising my camera skills and also of discovering a new city. I had the experience of shooting a specific street, Christopher Street, in New York as the centre of gay public life. However, I could not find anything similar over here, so in the end I settled on a route between where I lived in Fulham, my classes in South Kensington and my outings to the West End. Being in college allowed for some experimentation with colour negatives as equipment and processing were available for free.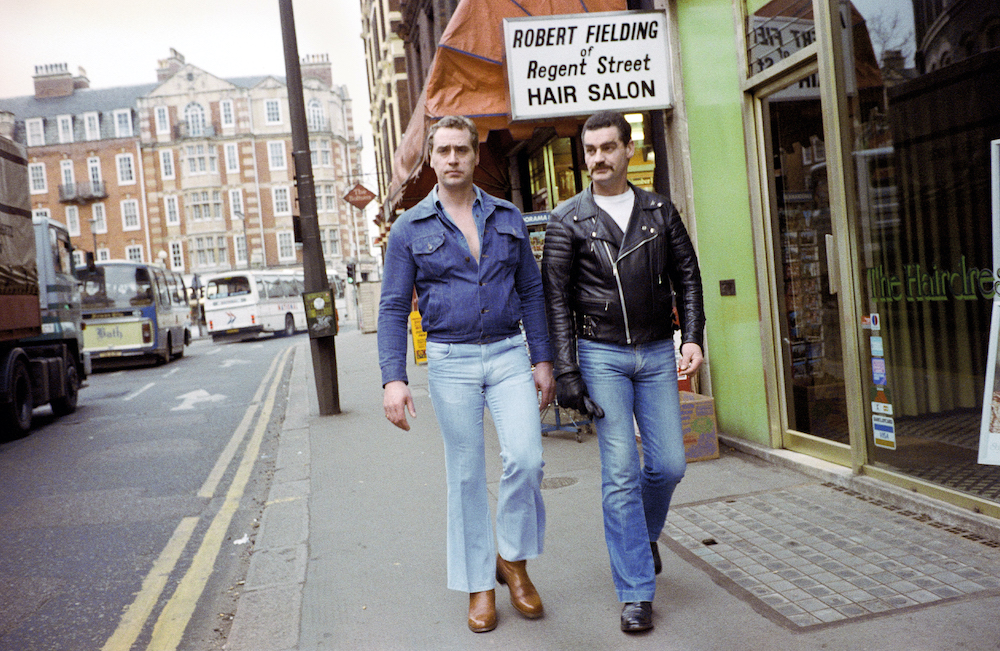 What sort of person caught your eye while out shooting?
All kinds of people caught my attention when I was out shooting; gay men, of course, Black and Asian people, various OAPs who appeared randomly amongst the better off in West London. I wasn't really trying to make any kind of sociological commentary, just some juxtapositions and formal arrangements that caught my eye. Of course all the backgrounds were very much part of the scene.
Can you share some anecdotes from working on this project?
I'm trying to remember if there had been any encounters with people whilst shooting these pictures. Mostly there weren't, as people really did not want to be spoken to. In that sense, it was very different to my earlier experience of New York. I had to rein myself in and not appear too aggressive whilst I was photographing, as I had to learn to approach people directly and instigate encounters with my camera. People in London didn't seem to like that very much. One of the things that really struck me was the extremes of wealth and poverty on display amongst the people on the streets. 
How does it feel looking back on this body of work, and how does it compare to the West End today – particularly in terms of queer culture?
What I didn't realise was that, in a way, I had had a very sheltered life in those few years centred on my very privileged life as a photo student at the RCA in South Kensington. I hadn't seen these pictures again until very recently when they got scanned. I'm amazed at the kind of naïveté they have from my point of view, since I'm giving everything equal weight; most of my projects were heavily weighted towards some critical stance or the other. London also seems curiously white and the Asians seem to be newly arrived. Contrary to now, when that is certainly not the case, as the West End has become much more diverse. And although London never developed a Christopher Street, it does have a small, touristy version around old Compton Street – a version that was palatable enough to be shown as advertising on airlines promo videos where the city is diverse and tolerant, despite having an appalling record number of arrests of gay for cruising in the 70s.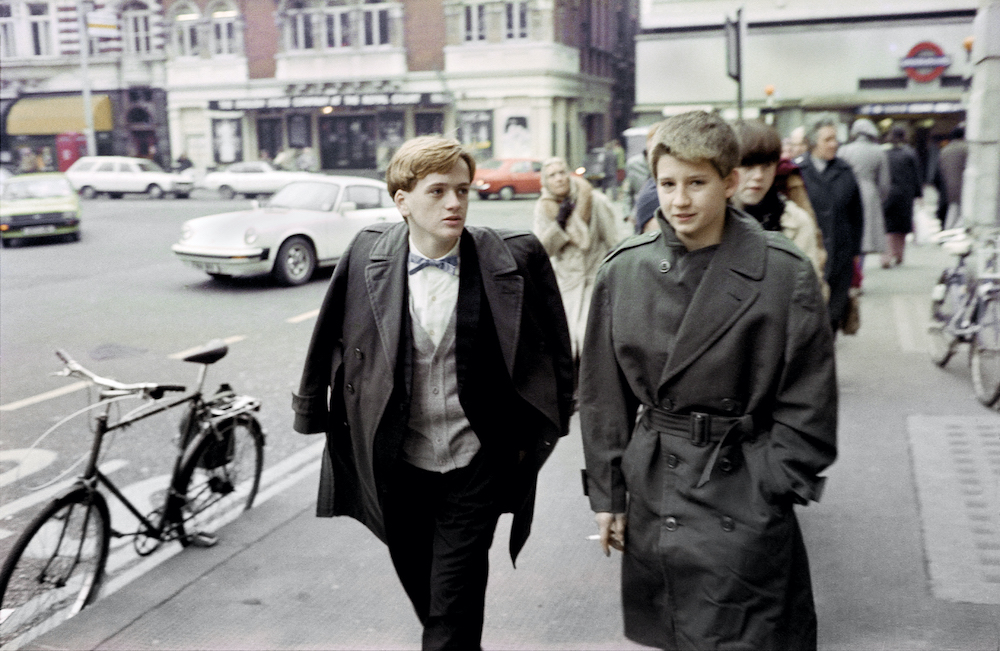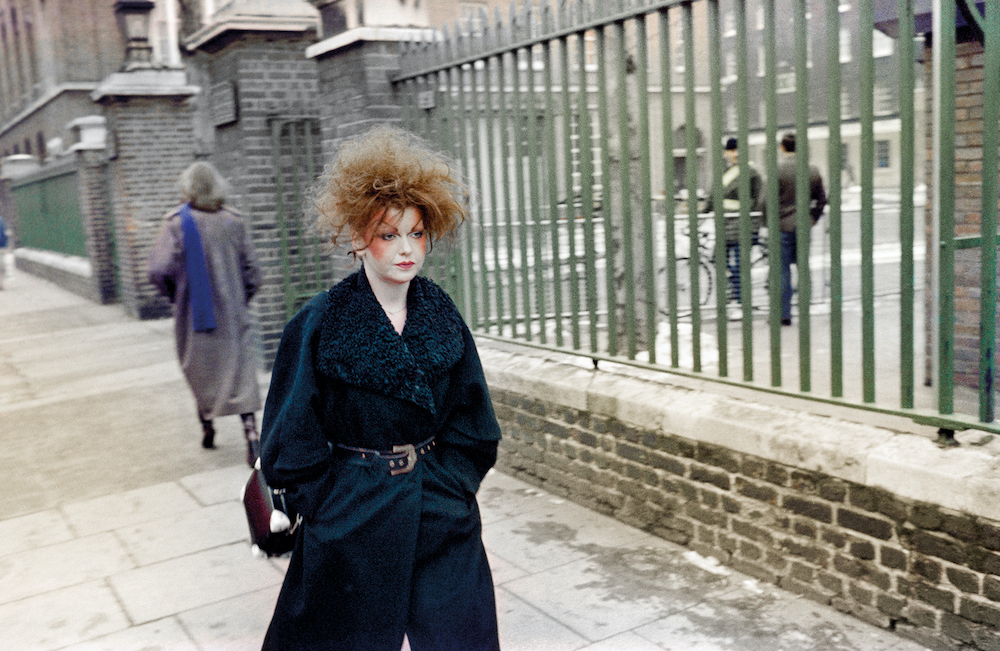 What can the audience learn from London 82?
I hope the audience can see that, in 1982, London was much less brash and more economically mixed in the centre. People had their own styles of dressing and that seemed to be fine. The streets seemed messy and lived in but that seemed fine as well. Gay men had become clones and were beginning to emerge from the fearfulness of the 1970s. I suppose the key takeaway is that it's the moment that Thatcher swept into power with her mantra that society does not matter, only individuals do, and that it was every man for himself. That was going to define the 1980s.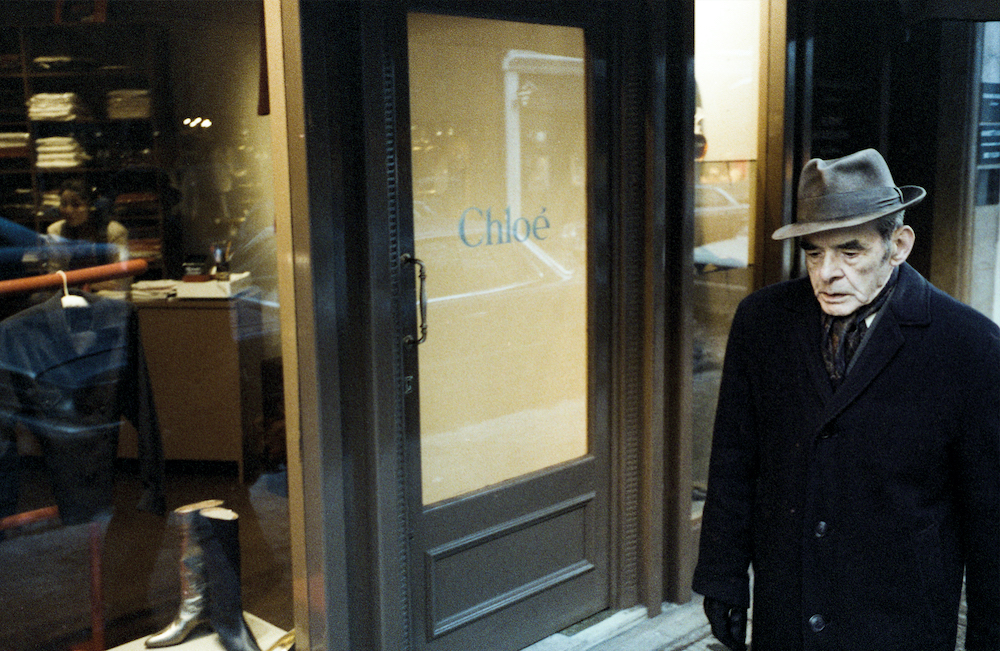 What's next for you, any upcoming plans or projects?
There are several projects online; a new commission is underway that is being organised by Studio Voltaire and the Imperial Health Trust. I'm researching the experiences of long-term users of the HIV OPD at St Mary's as well as people who have recently had gender reassignment surgery at Charing Cross Hospital. An edited version of this new work will hopefully be on display at those hospitals by the end of February 2022. I am continuing to work with my archives, the next publication will be a text-based one. I am gathering all of my writing on photography over the last 40 years into one publication that will be launched by Aperture in the autumn of 2022. My retrospective exhibition that was at The Photographers Gallery earlier this year is opening at the Ryerson Image Centre in Toronto and will run from January to April 2022.