Kiki Smith's draws upon Germanic mythology to bring a literary touch to her new show at Timothy Taylor Gallery London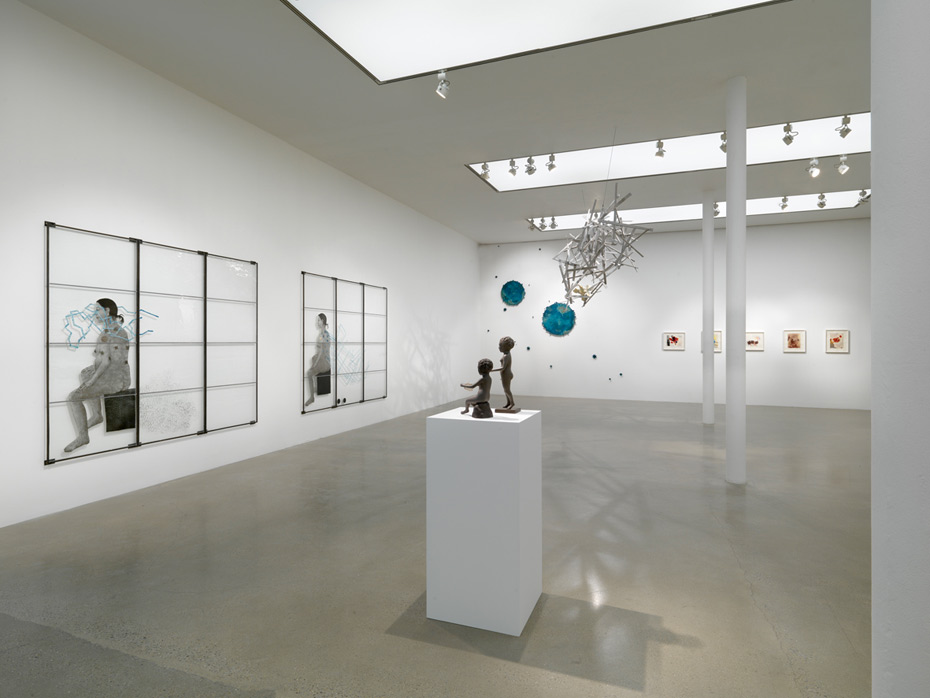 For a long time, "literary" was a dirty word in painting. With the move toward abstraction, the idea that paintings might have a narrative character suddenly seemed so hopelessly nostalgic as to be downright reactionary. It's hard to say exactly when things changed and art became safe for narrative or narrative became safe for art again — this is one of the immesurable services the rise of video and performance art did in liberating the art world from the tyrrany of painting. Of course, its impossible to say, but much like the rehabilitation of portrait painters like Alice Neel and Jane Freilicher in recent years — figures whose names seemed destined for oblivion as the figure disappeared from fashionable walls and canvases — narrative artists seem to be having something like a moment again. Maybe it's Henry Darger, or Neo Rauch or somebody else entirely.But enough philosophising: let us just accept that painting doesn't reject its literary possibilities as much as it did a few decades ago. Kiki Smith's latest show at Timothy Taylor Gallery, entitled, Behold, runs right up to literature and gives it a big, perhaps slightly uncomfortable hug. Smith's work has long considered the possibilities for building narrative both in paintings and in terms of bodies of work. The good news is that Smith's sense of narratology isn't too explicit and allows the broadness of her imagery to resist narrow interpretation. In a sense, the whole show is a kind of gesamtkunstwerk; motifs and images recur, and the mixed formal approach — encompassing sculpture, stained glass, and photographic prints — offers sufficient diversity to almost place the show in the cognitive neighbourhood of cubism.
"If you're working the world of myth and archetypes the way Smith does,
irony might be as useless as the pebble trail was for Hansel and Gretel"
Speaking of cognition, the mind and how it constructs the world around us would seem to be as much a subject of the show as the moons, eagles, nurses and flowers that populate Smith's narratives. At times, it's there as a deliquescent, blotchy, cloud-apparition, as in one of the photo prints from the five image suite of Puppetry.
Other times, the mind seems to be the signified lurking behind disembodied swirling visual signifiers. Germany mythological history too is swirling in the background. The disembodied tree trunks from the Nurse Log bronzes on the gallery's north wall can't help but summon the ghosts of German Romanticism —and the equally formidable spectre of Gerhard Richter — and the majestic eagles who hover in the tapestry Guide are such faithful renderings that you do begin to wonder where the "ironising" and "problematising" familiar from so many press releases about German artists is lurking. Still, is irony necessary? If you're working the world of myth and archetypes the way Smith does, irony might be as useless as the pebble trail was for Hansel and Gretel — sure it might get you back home, but you have to survive what you're walking into first.
Kiki Smith: Behold is at Timothy Taylor Gallery until 17 November, 15 Carlos Place, London W1K 2EX. For more information visit timothytaylorgallery.com