Stepping outside the Frieze bubble, William Kherbek reviews the exhibition of the Polish artist's work on Savile Row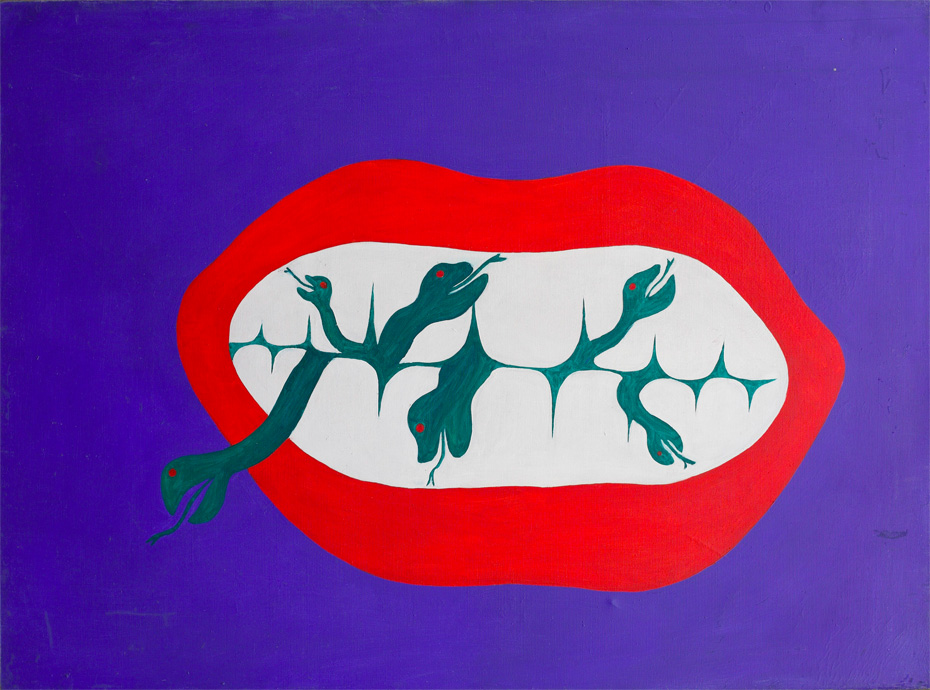 Among post-structuralist critics, it's well known that there is no "outside the text", between the raindrops and the art hordes that define this week in London art, an interested party may wonder whether there is no "outside the Frieze", as all the art roads appear to be leading to a white marquee in Regent's Park. The short answer is "probably not", but if you don't like combining the hyperreal with the hypercrowd in the simulacrum of the society of the spectacle in one day, you might be interested in what's happening in the other galleries of London while the fair's in town.
One of the shows that struck me as a must-see, at least by description, was a show of works by the Iron Curtain-era Polish artist Jerzy "Jurry" Zieliński at Luxembourg and Dayan on Savile Row. Zieliński isn't really what anyone would call a household name, but the idea of a Communist-era pop artist in Poland seemed like enough contradictions to add up to an interesting show.To call Zieliński a pop artist is to slightly distort matters, though distorted images were part of Jurry's stock-in-trade, so I don't expect he'd mind particularly. The images feel rather less pop and more conceptualist when you see them up close. There's something of Claes Oldenburg in the tongue than hangs from one of Zieliński's works on the north wall of the gallery. Zieliński had a thing for mouths; you see them sprouting fangs; you see snakes slithering out from between teeth. Walled in by Zielińskis, you wonder at times if you're consuming the art or its consuming you. Where pop would have, in its own mythology at least, been as happy to have been swallowed whole as a packet of sweets, Zieliński's works retain enough suspicion of their status as artworks to be more than just satire. They're not protest works per se and that lack of a definitive commitment is one of the great strengths of the show, trapped between an Iron Curtain and Compact Elegance, Zieliński's ambivalence feels strikingly contemporary. It's not the "antidote to Frieze", in fact Zieliński will feature in Luxembourg and Dayan's Frieze stall (there is no outside the Frieze, it's true…), but in the appositely enclosed space of the gallery, perhaps you feel a bit more of what Zieliński felt in making the works and that's a pretty major conceptual journey in itself.
Jerzy "Jurry" Zieliński runs until 14 December, Luxembourg and Dayan, 2 Savile Row, London W1S 3PA