Betty Wood finds provocative, politicised humour and creeping modernity at the late German artist's first ever UK expo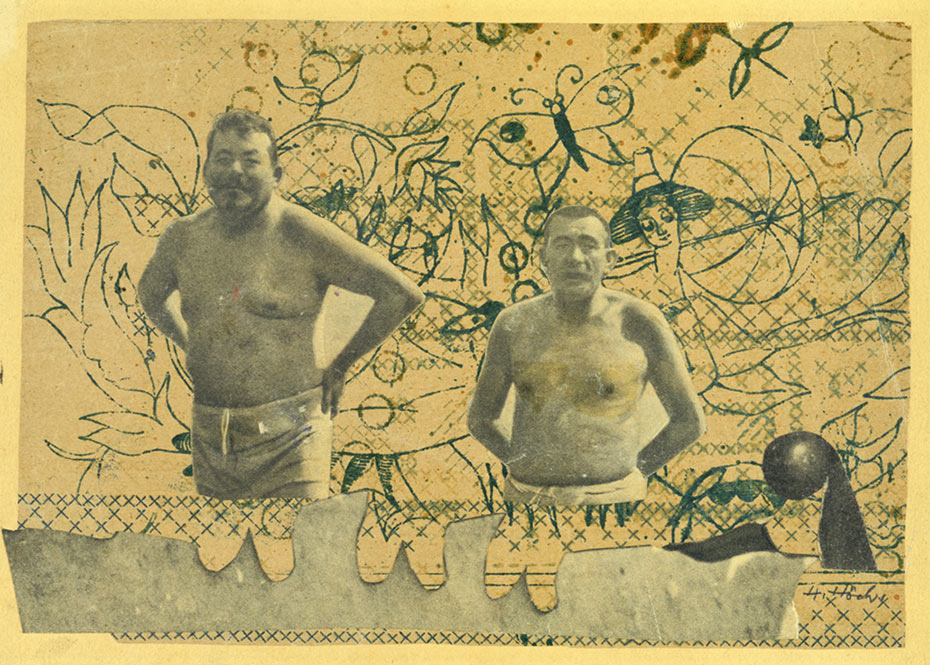 On an impressive roster of shows opening across London in the coming months, the Whitechapel Gallery's Hannah Höch exhibition ranks highly. The first ever major exhibition of the German artist's work in the UK is well overdue and brings together 127 works of art, spanning six decades of creativity and pioneering photomontage.
In a break from the norm, the show exhibits beyond her more well known pre-Second World War, Dadaist collage work, opting instead for a chronological sweep beyond the 1920s, up to her death in 1978. Physically divided across three separate spaces, the exhibition mirrors the distinct political phases of her life. In the main gallery are her lauded, surviving, pre-Second World War photocollages. Though much of her work from the 1920s has been lost or destroyed, the photocollages on display demonstrate Höch's development as a practitioner, and the important role of narrative in her early work.
In pieces such as 'The Coquette' (where a female headed king is served by dog headed men), the tone – as in so much of her work from this period – is both humorous (like in 'The Gymnast') and highly political, demonstrating a celebration of the New Woman of the 1920s, and the perceived limitations of patriarchy in a new world. In this way, the figuration of Höch's work is highly provocative: her fragmented figures boast bare ankles, legs and flesh. 'Heads of State', which shows bloated, flaccid-chested politicians against a backdrop of flower motifs and patterns, suggests an impotence and fallibility of political leaders, and highlights the imperfection of bodily form (a feature of her work that would becoming increasingly apparent, and which would lead to her being regarded as a 'degenerate artist' by the Nazi party).
"Her work, increasingly gripped by politics and themes of exoticism, singled her out as a 'cultural Bolshevik"
A major coup of the exhibition is 'The Album', a corridor dedicated to Höch's 1934 'encyclopaedia of images'. Though not collages themselves, they document clippings from magazines of the era which appear later in her post-war work. This collection of 'scrap books' is an academic tool that bridges the development of her pre-war work, and her increasingly abstract post-World War Two work. Between clippings from Life Magazine and women's titles from the period, a commentary on consumer lifestyle can be gleamed between beaming faces, advertisements (and the occasional cat).
It also marks a cut-off point in Höch's personal and private life: as the Nazi party rapidly came to power through the 1930s, Höch retreated into isolation. By this point, her association with the Dada artists was largely over, but her work, increasingly gripped by politics and themes of exoticism, (some of her earlier collages explored images from colonial Africa, fixating on dancers), singled her out as a "cultural Bolshevik". Marking the start of what Höch described as "12 terrible years", her albums provide a private insight into how, despite her inability to exhibit, the germ of creativity remained as she documented the world around her.
The upstairs gallery space is completely dedicated to Höch's body of increasingly experimental, and wantonly abstract collage work, beginning with the 'Dove of Peace'. A lone bird soars above the fragmented debris of man-made machinery and industrial landscape, imitating the propaganda posters of the 1930s and 40s.
"Homage to Riza Abasi' features Audrey Hepburn atop the torso of a belly-dancer"