Zhou Xue Ming explores otherworldly structures and techniques in his crafty hair designs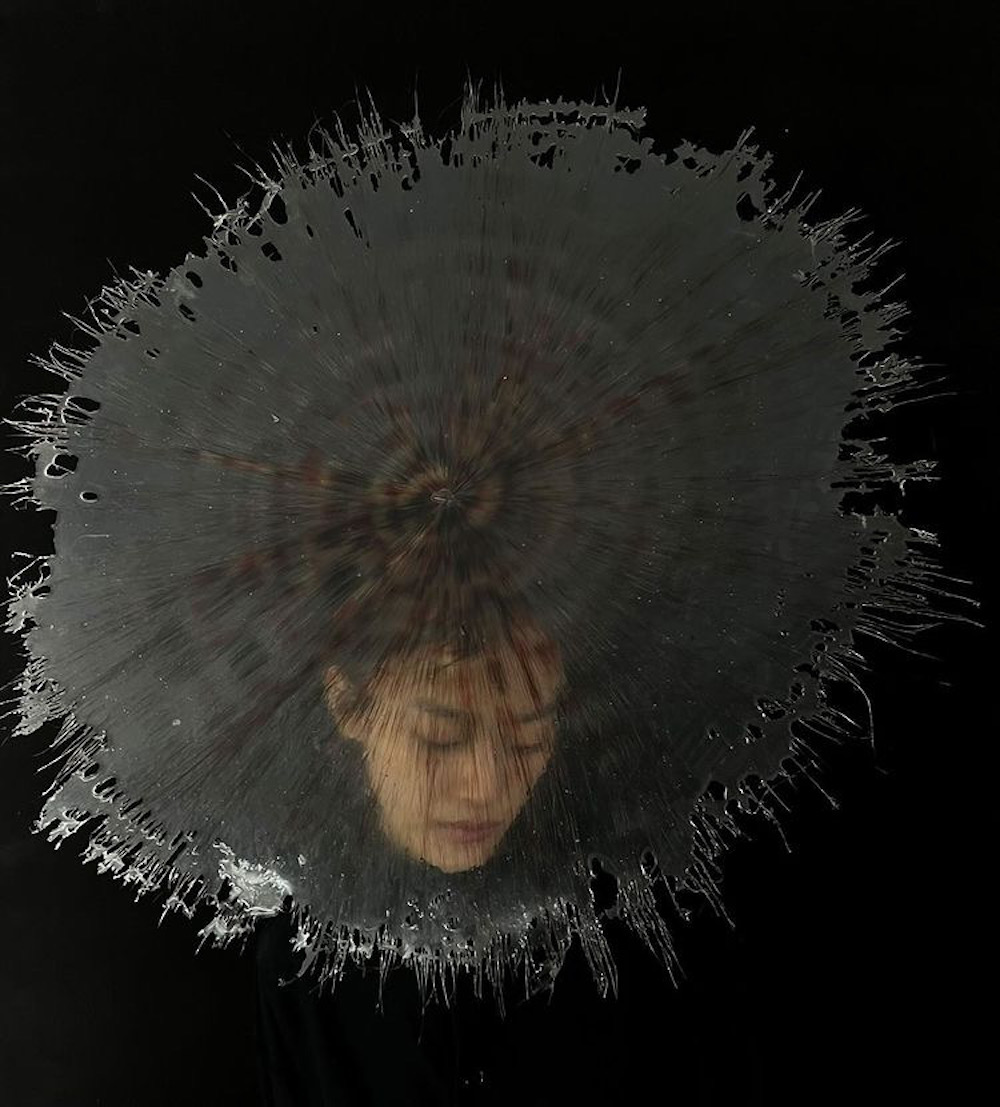 Land on the Instagram account of Zhou Xue Ming and you'll be instantaneously enamoured, scrolling and pausing – with curious hesitation – as you start to question the process behind each of his creations. A hair designer by title, Shanghai-based Xue Ming is more of an artist-stroke-wizard as he expels his craft on the artful placement of a do, from the decoratively lavished to the perfectly coiffed. Proving that there's more to hair than hair itself, Xue Ming has been working in the industry for almost 10 years now. And ever since his first hairdo, he's since been published on the covers of Nylon China and Modern Weekly Style, and has collaborated with an abundance of makeup artists, from Shuo Yang at Jonathan Makeuplab to Yooyo Keong Ming. 
Xue Ming's impact is mammoth, not least in the creative application of colour but also in the use of materials. It's not just hair that's incorporated into these designs, for there's also the unexpected addition of metallics, wires, peacock-like feathers, spikes or a material that appears like the cracks in a frosted lake. With a vast "enthusiasm for artificial hair", he tells me, it's no surprise that his portfolio succeeds in pushing the boundaries as to what can be worn on the top of a head. Sadly, we're not going to be getting any answers as to how he makes his pieces – "this is my little secret" – so instead, we invite you to marvel and leave the methodology to the imagination.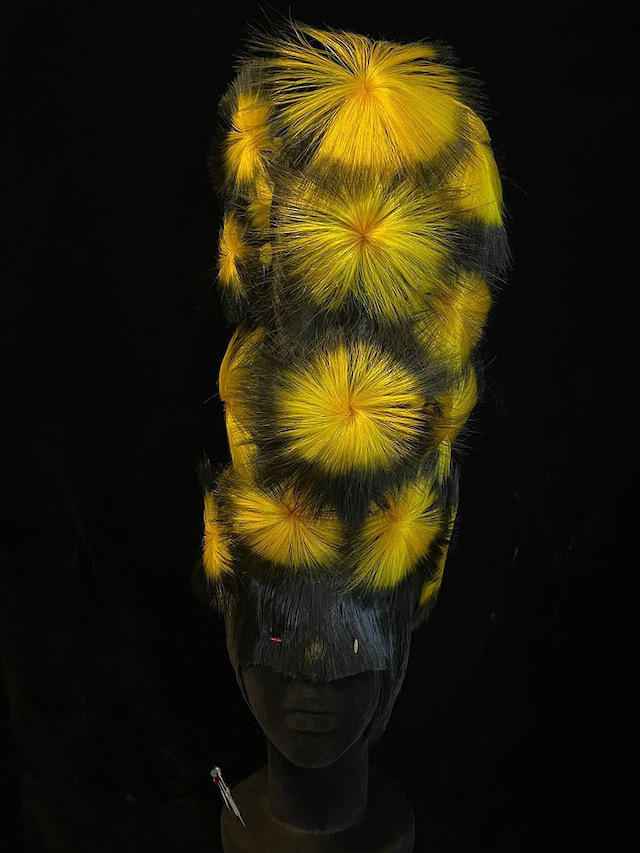 One of the most recurring motifs of Xue Ming's is the periwig, known as a highly styled wig worn on formal occasions, often sported by judges or barristers as part of their professional attire. Explicitly artificial, these wigs usually tend to have unmissable height and weight to them, placed atop a head in a composed and careful manner. The periwig was most popular from the 17th to the early 19th century, typically composed from long hair with curls on the sides. The colours are usually dyed in more realistic hues, whereas Xue Ming's are quite the opposite. 
In fact, Xue Ming's take on the periwig is widely juxtaposed with the more traditional concept of the wig. In one design, the hair appears like an explosion of fireworks with its vibrant yellow tones and splaying textures – the type that makes you want to reach out and touch, even though it looks like it could burn you. Others are more multi-toned and soft, displaying a palette of blush pink, sky blue, purple and sunshine yellow; while some – with pointy edges similar to a sea urchin – look completely unwearable. Or so you'd think. Not too long ago, the designer worked with a "young lady called 'Princess'", wherein he was "pasting posters with 'princess' cartoon images to prepare the periwig". He ended up covering the entire periwig with these posters; "I was really interested to see the result".
The work is a wonderful merging of old and new, where traditional headgear has been transformed, warped and lavished in the modern style and technique of Xue Ming. You can easily see some of the silhouettes being worn in the past, most likely the Regency era, while others are drawn from a far-reaching trend found in the future. Perhaps he's ahead of his time, and world of hair might become little more creative in the years to come.