Port and Oliver Peoples meet with artist and designer Luke Edward Hall to discuss interior design, historical influences and the magic of Italy
The illustrated figures by Luke Edward Hall have the facial features of a classical portrait bust, although their luxuriantly coiffed hair, stark jawlines and Greek noses are all sparingly rendered with only a few strokes. They possess a composed sense of purpose, not unlike the artist's own, but whether poised with martinis at a bar or gazing at a sea view, their eyes communicate a melancholic impassivity, evocative less of sadness than of listless longing. Steeped in an unnamed nostalgia, theirs is an idealistic beauty that appears to have been at first entirely enervated and then brought back to life through bright colours and delicate floral arrangements.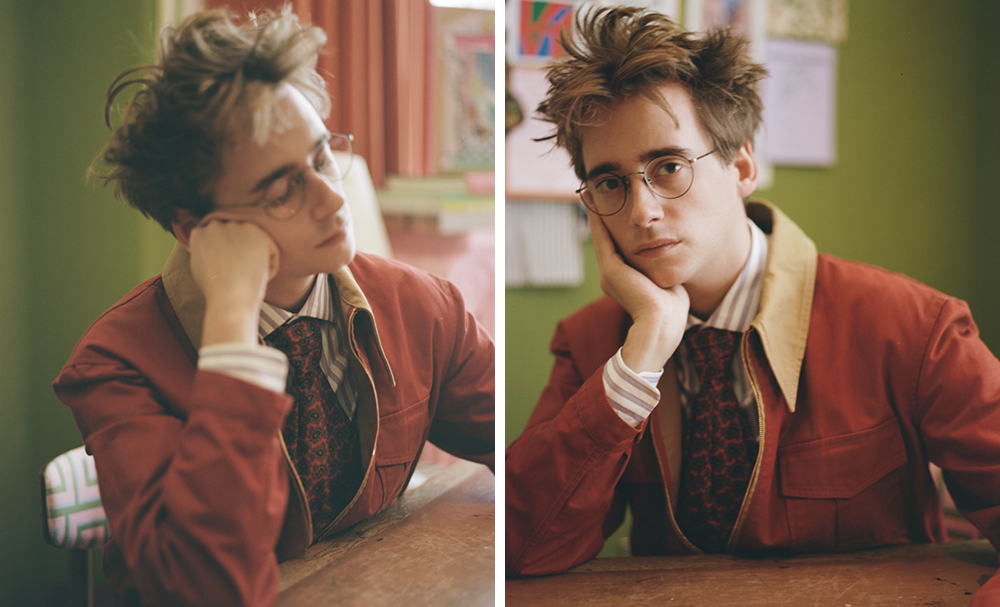 At the age of 30, Hall has created a brand out of this mix of the frivolous and sophisticated. He suffuses the style with references, most obviously to antiquity, and uses classical imagery as a shorthand for all things worldly and refined. The root is his interest in mythology but, as the name of his newly published book Greco Disco suggests, he is alluding to a more modern interpretation, in which Graeco-Roman tradition becomes a set of stylised motifs. Whether as a pattern or print, Hall applies them with playful, contemporary twists. "I think design can be very serious, very boring, and I'm trying to inject a bit of fun. It's not about going crazy. I'm still quite careful with it."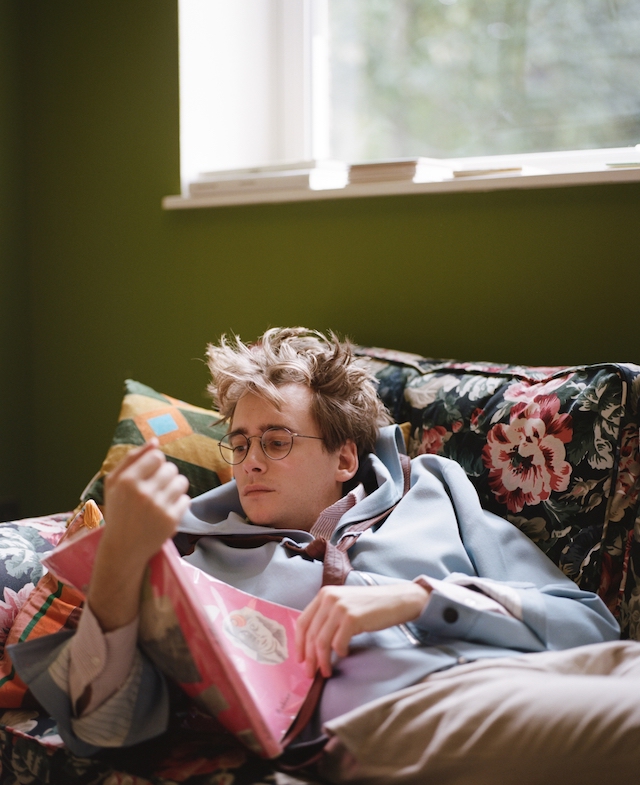 The cartoonish simplicity of Hall's drawings also recalls Jean Cocteau, and the occupants of some of his more isolated scenes are imbued with the same emotional ambiguities that appear in the work of Patrick Procktor or John Craxton. Others languish in a sensuality more closely connected to Duncan Grant. The man himself is regularly decked out in pastel pink trousers, busy seater vests and trademark optics, making the collaboration with Oliver Peoples a natural fit.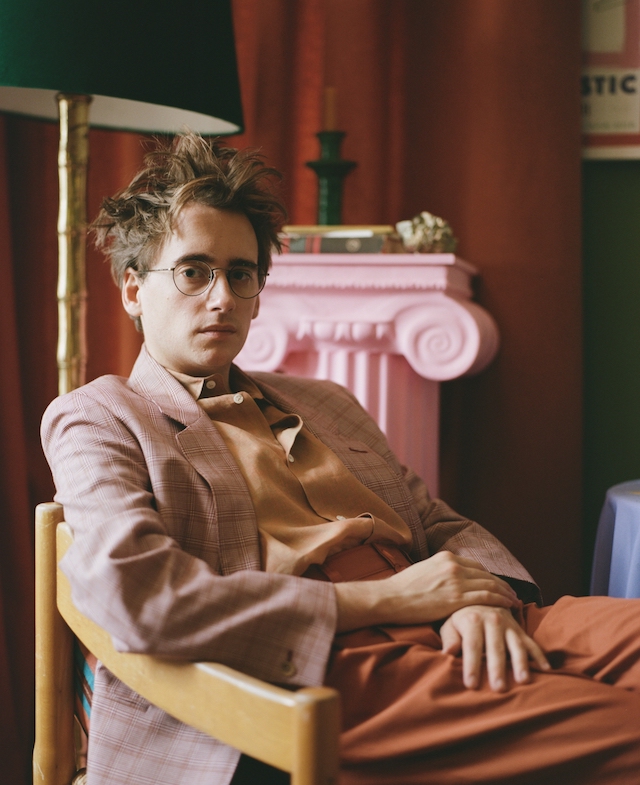 Though Hall is quite clearly informed by the past, his sketches have an unpretentious, off-the-cuff immediacy that he developed while producing designs for his Menswear degree at Central Saint Martins. It was there that a burgeoning aesthetic found its physical form in the medium of the sketch, which lies at the heart of the many high profile design collaborations he is best known for. Among these are slippers for Stubbs and Wootton, cushions for The Rug Company, stationery for the RA, tableware for Richard Ginori, ceramics for Liberty and a furniture line for Habitat. In a studio filled with magazines and mood boards, there is rarely a day where Hall can't be found leant over paper with a pencil in hand. "Most things I do, whether it's an interior or art or ceramics, will start with sketches. There's always something to be sketched out."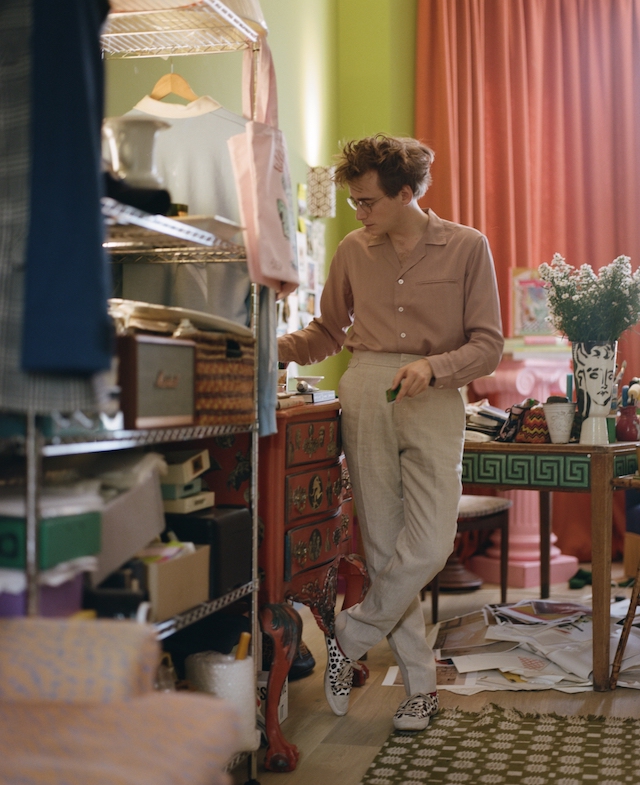 Hall's student days foreshadow the diverse nature of his practice now, and he originally moved to London from his hometown of Basingstoke with the hopes of studying Graphic Design. He had been a voraciously artistic child who drew in his spare time and, looking back now, he sees threads that have survived. "It was very cut and paste and collagey and a lot of my work now is like that still. It has a slightly DIY aesthetic." In the end he opted for Fashion Communications after his Foundation year, a decision perhaps foretold by a fashion and art fanzine he set up at the age of 16. He would eventually switch to Menswear but spent his final few years tracking down antiques to resell online. The business, which he oversaw with a friend and his boyfriend, the interior designer Duncan Campbell, was more a way to stay occupied than a serious side hustle. "I've always loved doing a lot of stuff at once. It was never going to make us lots of money, but it was a fun little project."
Interning at a clothing company immediately after graduating in 2012, Hall grew disenchanted with fashion at the same time as he was approached by an architect and interior designer who had found him through his website. What followed was a two-year apprenticeship, during which Hall learnt not only the practicalities of running a business, but a whole new set of historical references. He now cites David Hicks, Madeleine Castaing, John Fowler and Dorothy Drapers as inspirations for his interiors. At the same time he started making ceramics and continued selling artworks online, this time his own prints and illustrations. As soon as he began receiving a reliable stream of commissions, he struck out on his own as he'd always planned.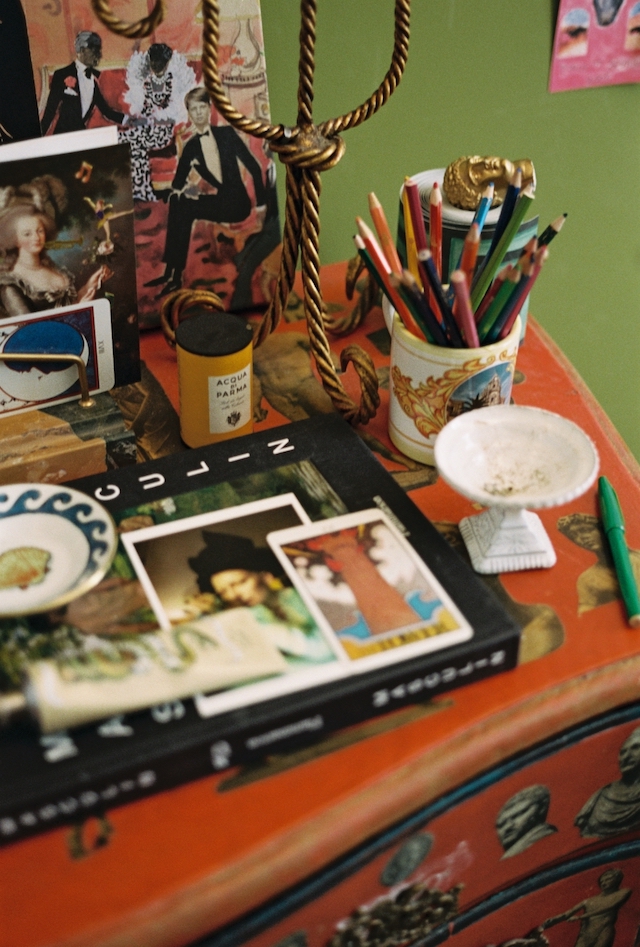 Much of what Hall attempts to evoke in his drawings is a time and place, one that relates to his experiences but takes on an otherworldly aura in memory. "I like the idea of being taken away to someplace magical. Italy has been a huge inspiration… the people, the food, the culture and history." More than a mood, Hall is establishing a certain lifestyle. It harks back to many of Hall's heroes, from Cocteau to the Bloomsbury Group and, above all, to the diarist and designer Cecil Beaton. The artistic London milieu that the latter inhabited during the interwar period included socialite Stephan Tennant and designer Oliver Messel. It provides a romantic vision of a life in which work and relaxation cease to be separated. "They were working in such different fields. Sometimes, when I get stressed about doing too many things, I look back at those people."
In as much as we can imagine Beaton in the 21st century, Hall's presence on Instagram may provide some clue. With 85k followers at the time of writing, his ability to embody and live out his aesthetic has been an easy hit on a platform that rewards aspirational content. Not merely a portfolio of Hall's work, the page also offers followers a glimpse of his private interiors, holiday snaps and even Hall and Campbell sharing an intimate candlelit dinner. "I like Instagram's that aren't very curated, that are not perfect. Those are the ones that feel most real." He is keen to stress, however, that it is an edited view: "I show our houses because my job is making interiors, but I don't write a weekly blog about my feelings. You're also not going to Instagram from a hungover Sunday in bed. I mainly just try not to take it too seriously. It's a great tool and I like using it, but it's not the biggest part of what I'm about."
Sighting the inside of Hall's North London flat, where he lives with Campbell, attracts followers for its colourful schemes and surfaces liberally scattered with objects. It's a curiosity that Hall understands. "What I find fascinating with interiors is how people express themselves through what they live with." So what can his interiors tell us about him? "People ask what I would save from a fire, and I'm not really that attached to big pieces of furniture. I'm more attached to little things that have stories, like a figurine I picked up at 18 when I first went to Rome. It's that connection to things I've done, people I've met, places I've been." The objects that Hall collects have a modest charm, and there is something folksy about his preference for novelty ceramics shaped like vegetables and rare art books. What moves him most though, is colour. "I find it very transportative. Our hall at home is painted in egg yolk yellow and when I come home I'm instantly taken somewhere happy."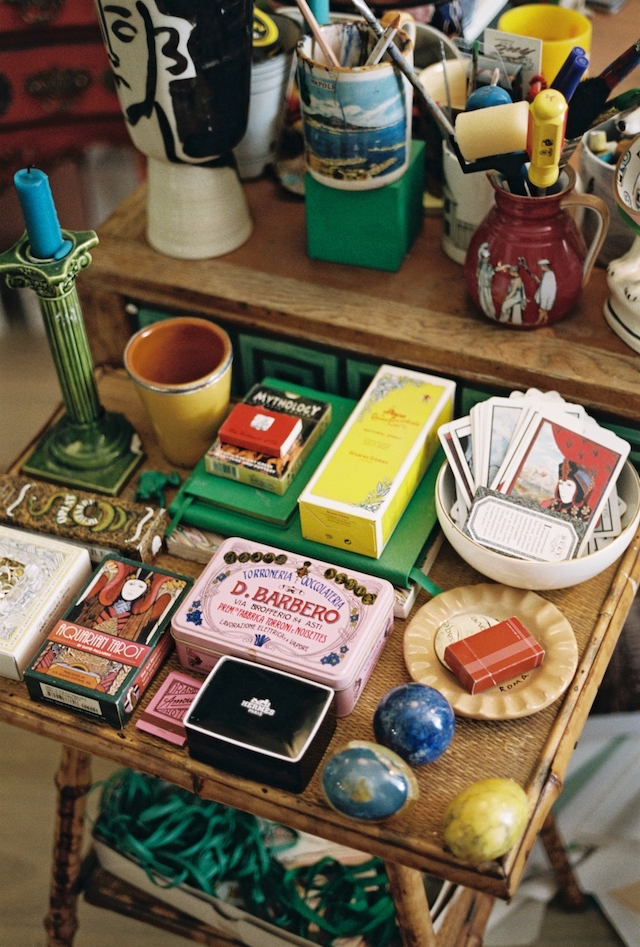 His approach to colour is spiritedly experimental, and one past mistake he admits to is the choice of "really intense barbie pink" for the couple's living room. "It turned out so headachey, it was like being in a highlighter pen." Hall switched it for a softer version, noting, "Sometimes you mess up but you can always repaint. It's not the end of the world." Hall leaves no room ever truly finished, an approach that challenges conventional wisdom about the purpose of interior design. Each project remains open ended and Hall's latest struggle has been getting a newly acquired country house, on the Gloucestershire-Oxfordshire border, ready to live in from scratch. "When you're mixing together colours and furniture from different periods it is quite tricky to do in a short period because ideally you need time to reflect on it, bring different pieces in and try stuff out." Plans for a dark brown guest bedroom have so far been stalled for fear of complaints.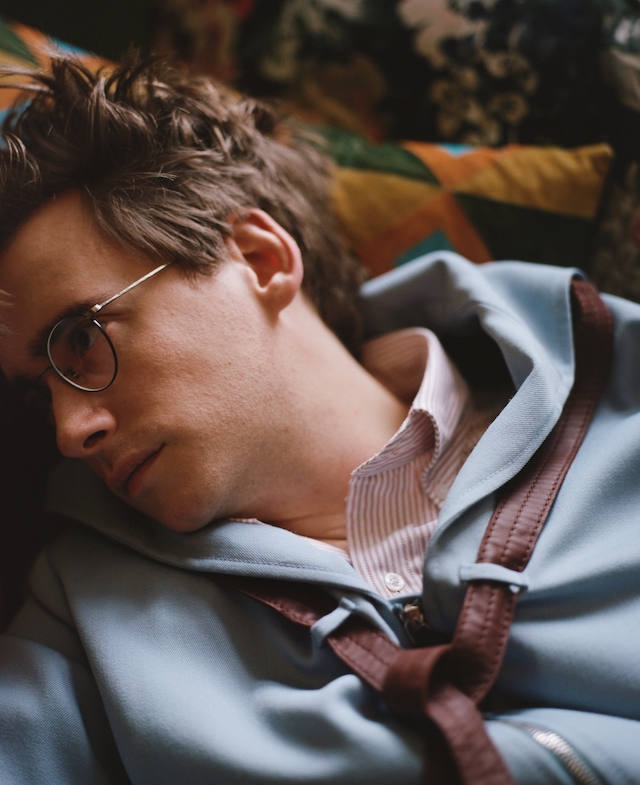 The challenge has parallels with Hall's latest professional project, an entirely renovated hotel in Paris's 10th arrondissement that is set to open in the spring. As well as doing the interiors, he is art directing the branding, uniforms and stationery. The project satisfies his lifelong urge to build a complete world from the ground up, but is testing his eye for detail. "It's a lot of sitting down and looking at fabric samples and light fittings. The challenge is to create an atmosphere through furniture, wallpaper and objects."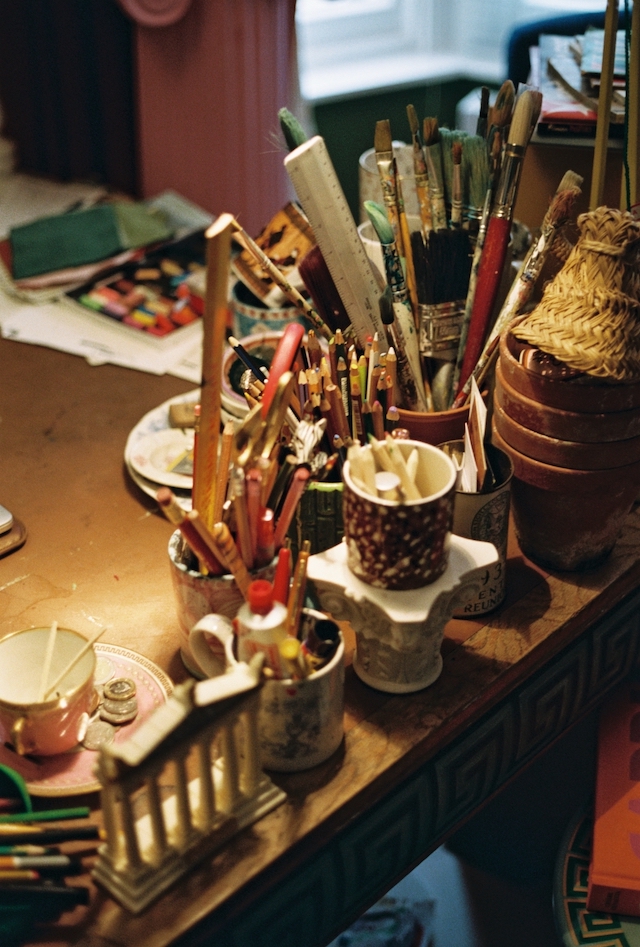 To focus on the project and promote his new book, Hall, who also writes a weekly column for the FT's House & Home, is momentarily slowing his uptake of new commissions. Asked if he considers himself an entrepreneur, he admits to loving a spreadsheet but adds, "when I was younger I got a bit caught up worrying about what to be seen as and now I don't mind. I just do what I do and I enjoy all the aspects of it." As open to new opportunities as ever, he is keeping his plans for the future intentionally vague – "I've been on a winding path to get here and I think I'm just going to continue on that."