George Kafka visits Manhattan's Museum of Modern Art for a major exhibition of works by two vastly underrated Bauhaus photographers, Horacio Coppola and Grete Stern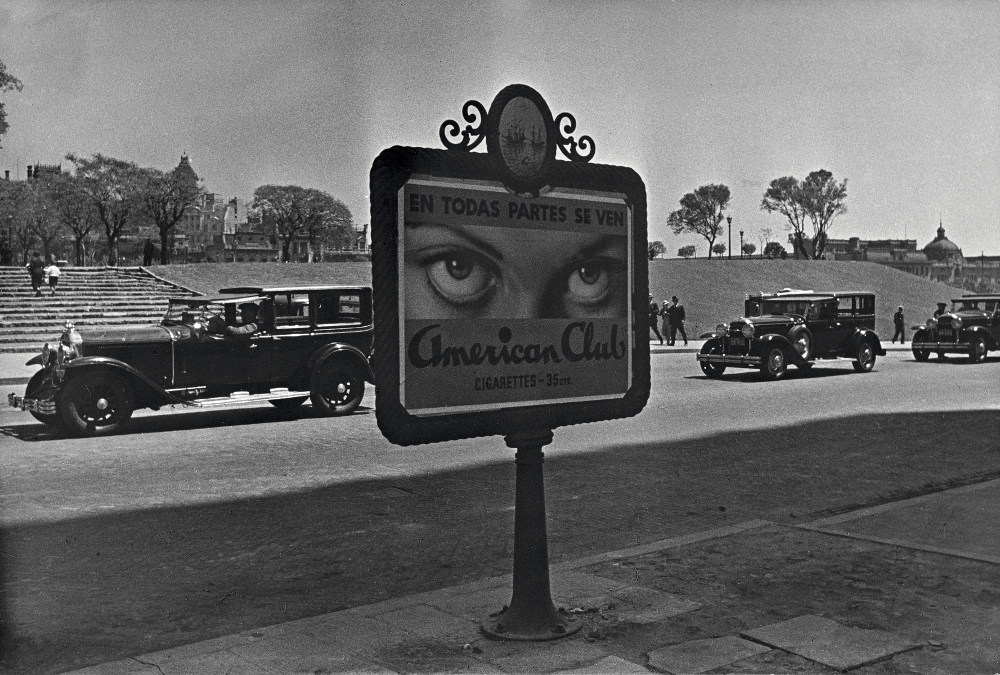 Arriving triumphant into Buenos Aires, Argentina, in 1935, newlyweds Horacio Coppola (1906–2012) and Grete Stern (1904–1999) held a groundbreaking exhibition of their avant-garde photography at the offices of Victoria Ocampo's literary magazine, Sur. Combining Coppola's cinematic framing of his home city with Stern's portraits of émigré artists and intellectuals that had fled Nazi-occupied Europe, the show was celebrated by the national press but largely ignored by photographic circles in Argentina and beyond.
The lack of attention paid to these artists within photographic communities characterises much of the careers of Coppola and Stern. The pair were true pioneers of portraiture and urban photography – their careers progressed alongside modernist heroes such as Bertold Brecht and Jorge Luis Borges – but they have been consistently overlooked for decades.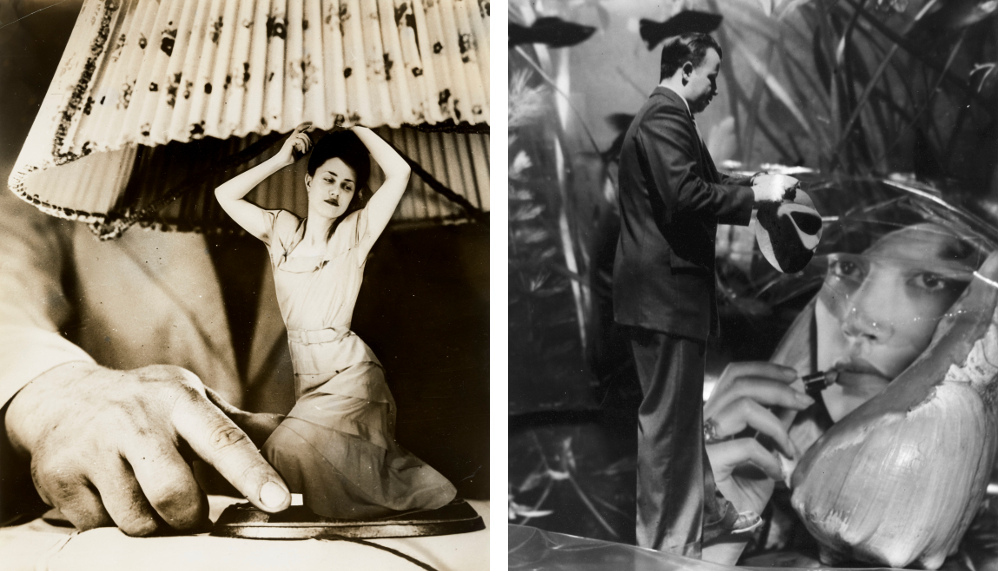 From Bauhaus to Buenos Aires, currently on display at New York's Museum of Modern Art (MoMA) and co-curated by Sarah Meister and Roxana Marcoci, goes some way to address this imbalance. Framed as a twinned retrospective, the exhibition deftly charts the history of both artists from early experiments in the 1920s through to their professional peaks in the 1950s. As contemporaries at the Bauhaus in the early 30s and later as a married couple, the lives of Coppola and Stern intertwine across continents, exhibitions and collaborations. From Bauhaus to Buenos Aires reflects the couple's trajectories, giving space to their individual projects as well as the furiously creative environments in which the two flourished.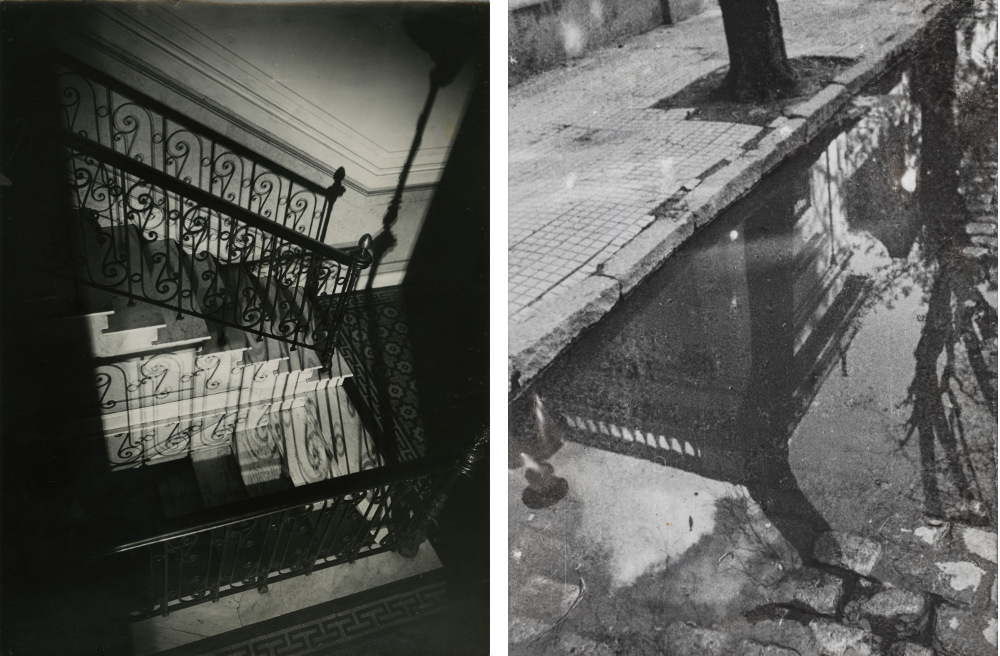 Coppola's early work opens the exhibition with photos of Buenos Aires streets, in which he experiments with framing and light in a way that was wholly out of step with the photography of the era. While pictorialism — typically landscapes and nudes — dominated the scene in Buenos Aires, Coppola's unorthodox views of the city were more suited to the avant-garde movements of the Bauhaus in Weimar, Germany, where he went to study under legendary tutor Walter Peterhans in 1932. It was here that Coppola met Grete Stern and her childhood friend Ellen Auerbach, with whom she worked under the pseudonym ringl + pit. The pair's commercial projects were stylistically innovative and challenged contemporary gender norms: crossdressing and androgyny abound alongside mannequins, reflections and other tropes of surrealism.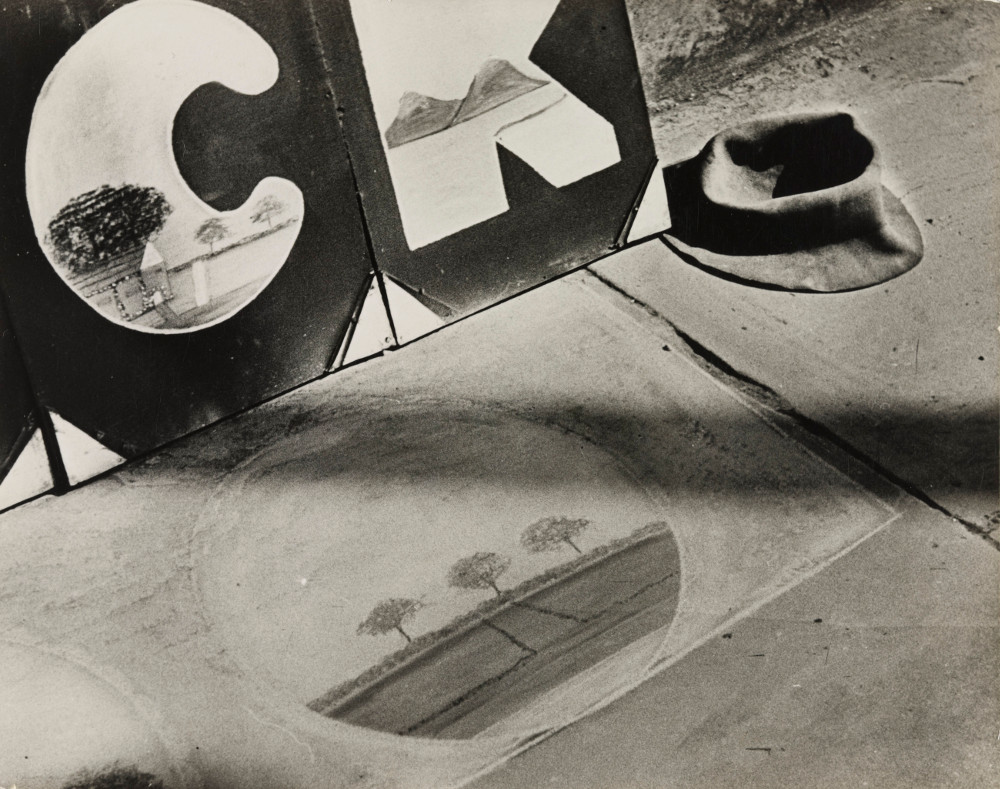 After the closure of the Bauhaus under Nazi hands, Coppola and Stern spent two years in London that were to serve as a vital phase of creative development for both artists. Coppola's snapshots of the city are imbued with an eye for the surreal that sits alongside a sharp social realism. Viewed individually, they seem purely documentary in nature, but through the show's careful curation, the repeated imagery — reflections, graffiti, posters — becomes hypnotising and illuminating. The city takes on a bizarre tone and the peculiarities of English life are presented in a way that only a foreign eye can see.
Stern's work from London is similarly entrancing. Beyond her talents for graphic design and photomontage, it is Stern's portraits that stand out inFrom Bauhaus to Buenos Aires. Photographing German exiles Brecht and actress Helene Weigel while in London, and later the artistic community in Buenos Aires – including Jorge Luis Borges and Pablo Neruda – her portraits are honest yet stylish. Softly lit and free of retrospective manipulation, the subjects appear pensive and relaxed, as though in mid-conversation.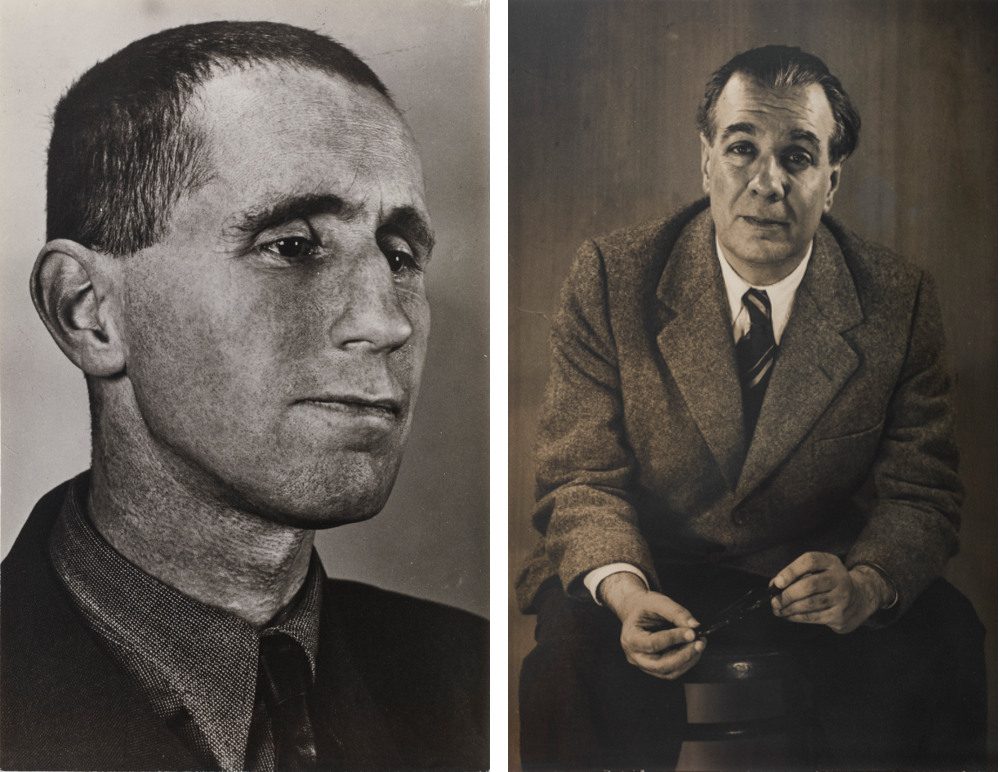 Both artists reached their creative peak upon their arrival in Buenos Aires and the exhibition at Sur in 1935. Coppola's collection for the exhibition includes some of the finest photos of the Argentinian capital in existence, displayed at the MoMA on a busy wall that progresses left to right, from day to night. The series captures the city at a crucial moment of development: Neo-baroque architecture framed against crowded streets of suited businessmen, mannequins posing like fashion models, and the language of advertising against the geometry of the streets. Buenos Aires in the 1930s was booming economically and culturally; Coppola's photos refract the optimism in the city through his distinctive lens.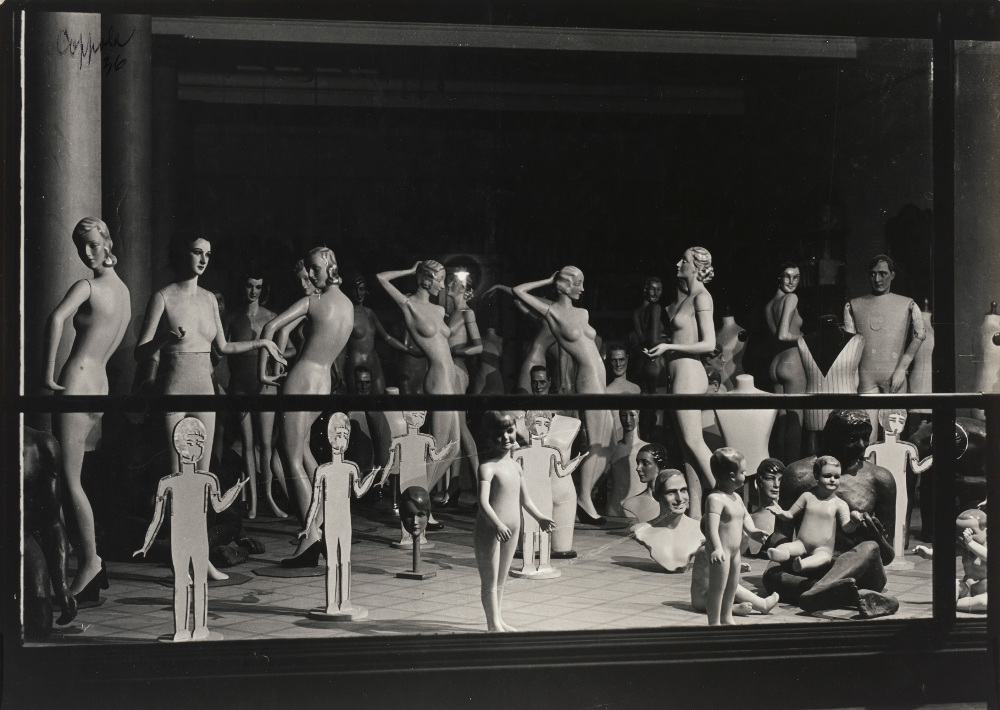 Coppola's images of Buenos Aires in the 30s were taken at the apex of his photographic career, yet Stern continued to produce quality work until the mid-1980s. The final room of From Bauhaus to Buenos Aires shows a series of Stern's images from the mid-1950s titled Sueños (Dreams), which were created for a women's magazine. Responding to descriptions of dreams sent in by readers, the series is a hallucinatory collection of photomontages that draw from Stern's surrealist background and the growing influence of psychoanalysis in Argentinian culture – to this day Buenos Aires is known as the global capital of psychoanalysis. Expressing the desires and anxieties of the magazine's readers, the series is captivating and deeply disturbing, like the dreams themselves.
From Bauhaus to Buenos Aires: Grete Stern and Horacio Coppola runs at the MoMA until October 4, 2015