As the art fair closes for another year, William Kherbek dissects its highlights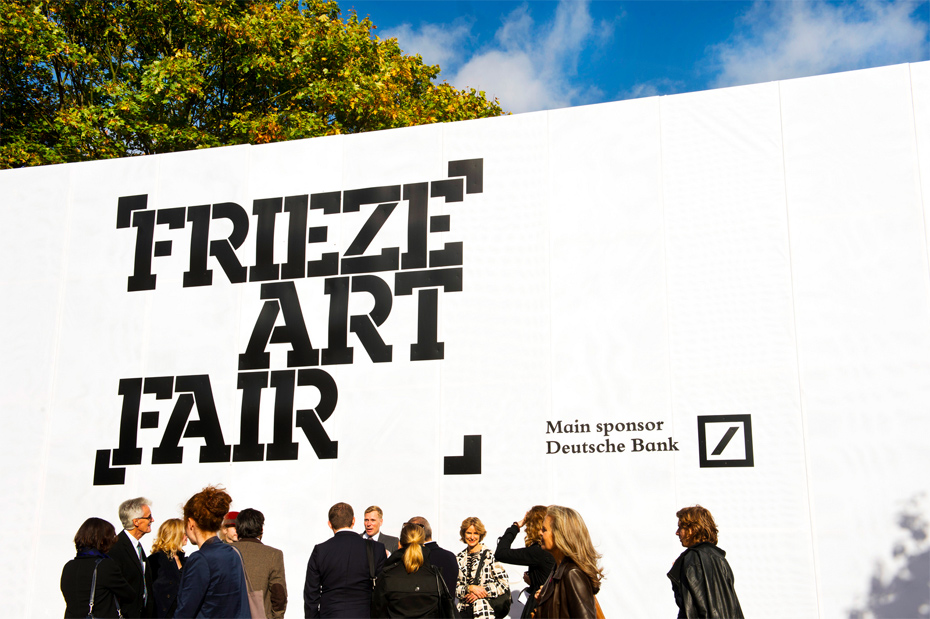 "Do we have an interesting arty background?" asked the American head of a film crew who shall remain nameless while framing a shot of an artist who shall remain nameless amid the collective heave that is Frieze. I lingered and it wasn't a performance; it was one of those things only someone schooled in professional irony can fail to notice the irony in. Frieze does throw up the strangest of felicities, not least Thursday morning when an enterprising group of autumnal flies buzzed around the arrayed croissants and muffins of one of the in-house bakeries. It was hard to drive the thought that Jay Jopling might have commissioned the whole thing just to produce that moment of momento mori at brunch.
Between the stalls, it was hard not to notice an almost palpable yearning for the days of Abstract Expressionist emotional apotheosis. Lots of Visions of Squiggles by notables including Paul McCarthy to be seen, some lush, others merely saleable. Sadder, far sadder, still is the appropriation of the iconography of the protest movements of 2011. You couldn't swing a dead cat, (and believe me, someone will be swinging one soon), at Frieze without hitting an artwork that features someone in Black Bloc get-up doing semaphore, or a tasteful printwork apologising for the failings of post-Friedmanite monetarist capitalism. Ha, ha, ha, gang! The 2% selling the anguish of the remaining 97% to the 1%. Lulz!But one digresses. Trends are one thing, what of the galleries? Well, the London Ultras deployed their big guns. McCarthy appeared in the company of Ron Mueck and a meditative video work by Diana Thater at Hauser and Wirth's stall.
The Lisson Gallery gutsily – if tastefully – turned their entire stall over to the American giant, Dan Graham, whose 'Gravity Spiral', a glass and steel structure in which one may enter to see and be seen, and ponder the unidirectional options the piece permits. It places the viewer in a strange state of isolation and adulation. Apropos to say the least. Victoria Miro offered a few very nice Christian Holstads quietly brooding among the exuberant Elmgreen and Dragset and Grayson Perry. Credit to Gagosian for offering a few genuinely engaging Jeff Koonses, which is an increasingly rare and valuable phenomenon.
In terms of the international scene, it was decent year. Hard not to love the deranged portrait of Ireland Kerlin Gallery offers, rats, Elvis, mysticism, and psychedelia, what could be truer to The Land? 303 Gallery from New York had on show a Jeppe Hein work composed of uneven mirrored surfaces and a fan which it takes a hard heart indeed not to enjoy. Los Angeles' The Box hosted some truly elegiac Julien Bismuth works and Galeria Plan B of Cluj and Berlin brought a satisfying solo shot of Navid Nuur's work to their little parallelogram of Regent's Park.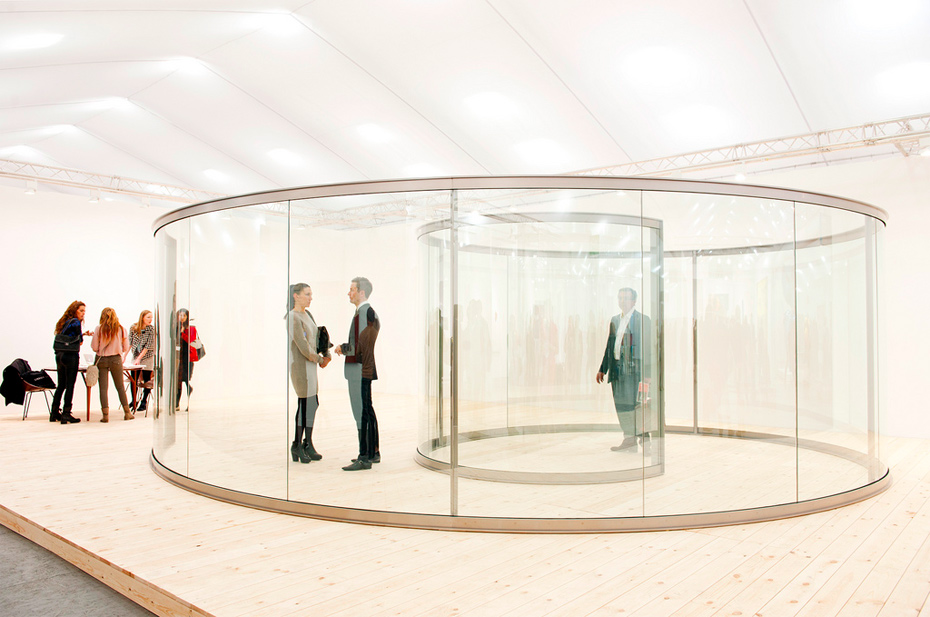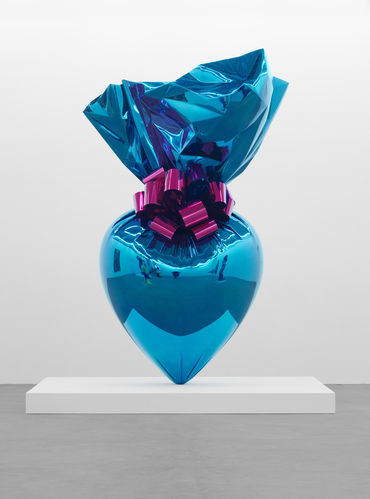 As always, the harried atmosphere of a trade show-cum-event means that galleries that can reinvent the stall provide serious moments of relief in what can be a harrowing experience at times. The meditative quality of Otolith Group's film on Don Cherry's free jazz ensemble, Codona, was enough to make one forget the world outside for 22 mintues, and A Gentil Carioca of São Paulo provided a nicely exuberant installation of Hélio Oticica and Neville D'Almeida that reminds you that gaiety can be spontaneous even in an environment where it's almost enforced. Credit, too, to Sandy Brown who, though perhaps a bit "cool" did offer a bit of a clubhouse feel in their hip-hop centred frame.
As for the personal favourites, I did find myself returning to Zbyněk Baladrán's work at Hunt Kastner's stall in the Frame section, a combination of mobile, photography, and text with an irresistible narrative sensibility. Contemporary Fine Arts of Berlin's display of Bruce High Quality Foundation's dioramas also required repeated viewing. So, too, a set of works – collage isn't the right term, but it's not the wrong term either – by Manfred Pernice at Glasgow's Modern Institute's display. Some nice Magali Reuss chair sculptures on at The Approach's stall as well, proving you don't have to shout to be heard, even at Frieze.
www.friezelondon.com