In conjunction with an exhibition at Solaris Gallery in St Leonards on Sea, Jane Hilton shares the story behind her photographs of empty wedding venues shot during the 90s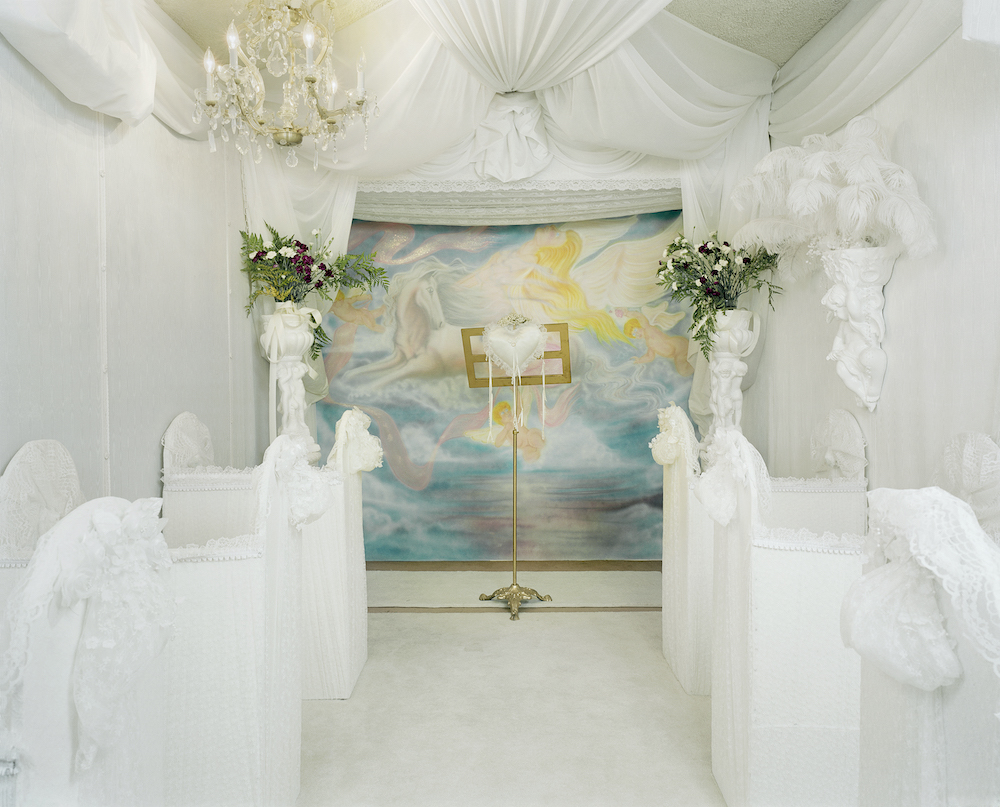 It was Valentine's Day 1993 in Vegas, and I was working on a commercial job staying at the Hacienda Hotel & Casino (now the Mandalay Bay). I leant out my window to see the excitement of a constant stream of white limos with brides and grooms arriving; one couple in the gazebo, another at the altar, another headed to the roulette table. It was an implausible sight, like a conveyor belt, and beyond my comprehension at the time. This began an eight-year project to document the McDonald's style wedding culture, and my own love affair with Las Vegas, where the line between fantasy and reality is constantly blurred.
Fast forward to 2021, and the world is grappling with a global pandemic. The wedding industry responsible for millions of pounds has been silenced. All the intoxication has been replaced by an unprecedented tension and quiet. Couples trying to plan a wedding since last March have faced numerous frustrations, including multiple postponements, refund nightmares, lack of insurance payouts, and ongoing uncertainty about the end of coronavirus restrictions.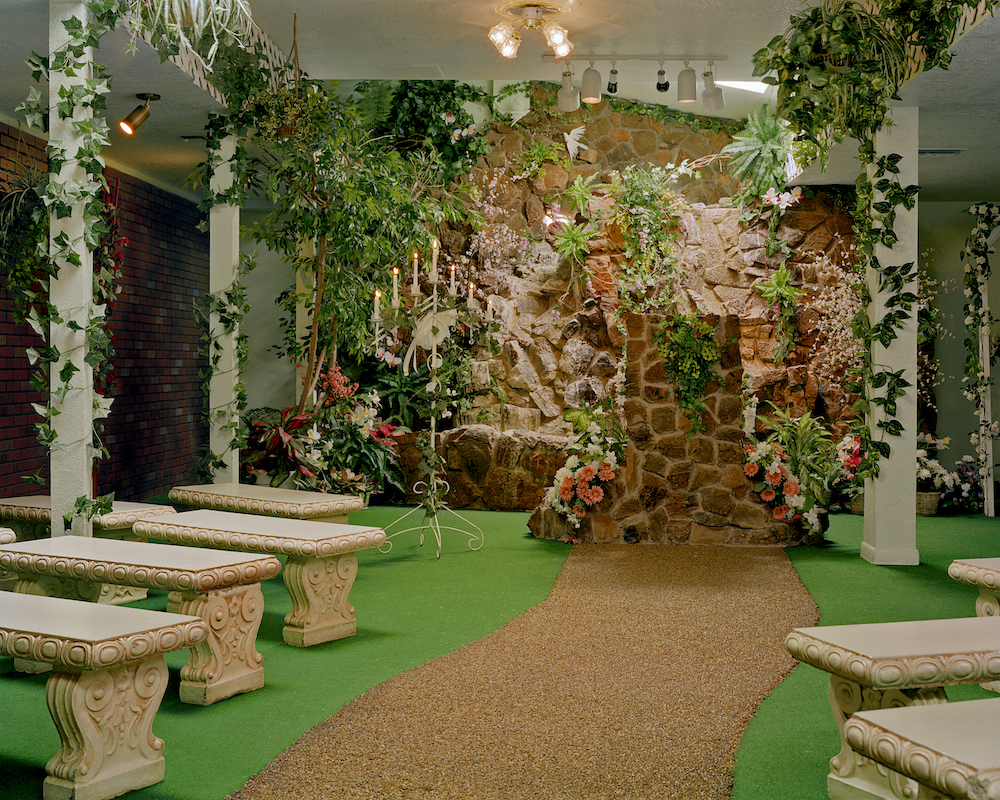 I photographed every single Wedding Chapel Altar in Vegas back in the 90's. The chapel interiors were vibrant, kitsch, and epitomised the sense of fun and celebration that took place during these nuptials. I had found them totally fascinating, and was obsessed by them. There was a Chapel altar for everyone; whether you were a Star Trek fan (The Space Chapel), wanted the glitz (New York New York Chapel), a spiritual Buddhist (Double Happiness Wedding Chapel), or needed a 'quickie' (The Chapel by the Courthouse). 
As Covid weddings are riddled with complex rules, when Solaris invited me to exhibit in their first show post-lockdown, these Wedding Chapels suddenly took on a new meaning. The vacant spaces that were meant to be filled with everlasting love, hope and a glittering future now feel ghostly, and uncertain. There will be no hugging and laughter whilst 'kissing the bride'. No dancing, no party, no celebration that had been played out in the bride and groom's minds for months, or many years previously. Just a resounding sense of disquietude.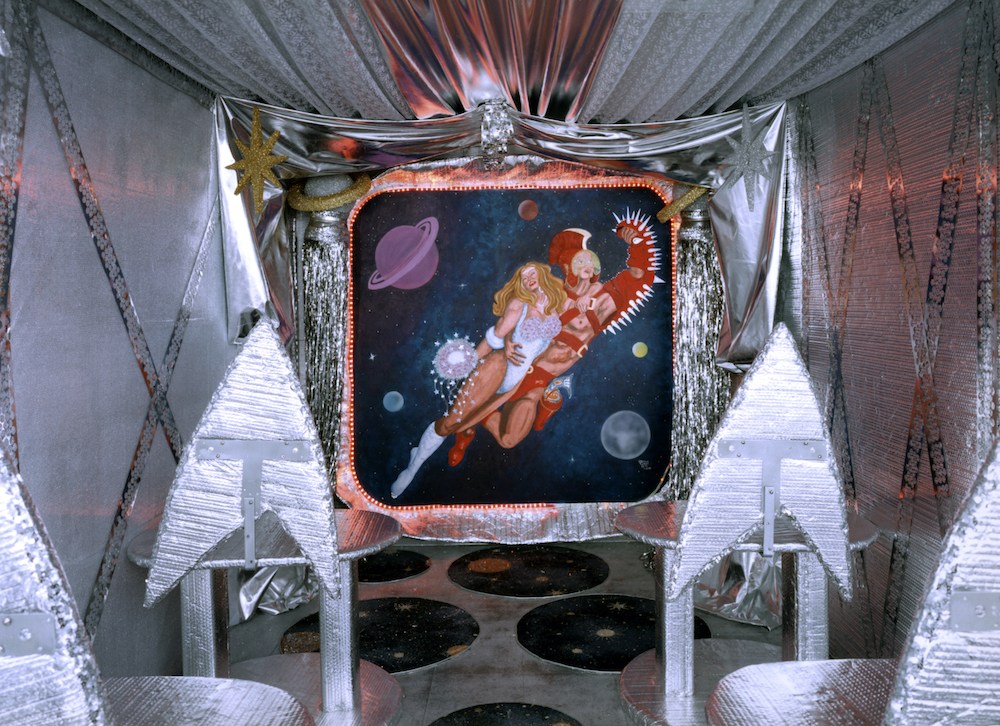 American culture has been through a massive lobectomy in the last few years and the American Dream is fighting for survival. With massive cooperations having more power than the president, the fallout in communities resonates. Combined with the most defying deadly terrorist attacks of 9/11, the financial crash of 2008, Brexit, and our current situation, these photographs make one yearn for a time before. Standing in front of these large-scale works, looking at the 'heart' of this culture, becomes more provocative and visceral. Photographed in the midst of a more joyous period, the empty venues look like an eerie depiction of what was to come. This show feels appropriate right now. 
Jane Hilton's For Better or for Worse is on view at Solaris Gallery, St Leonards on Sea, from 19 June – 31 July.