The Magnum photographer talks to Laura Havlin about mapping out a new demographic in the UK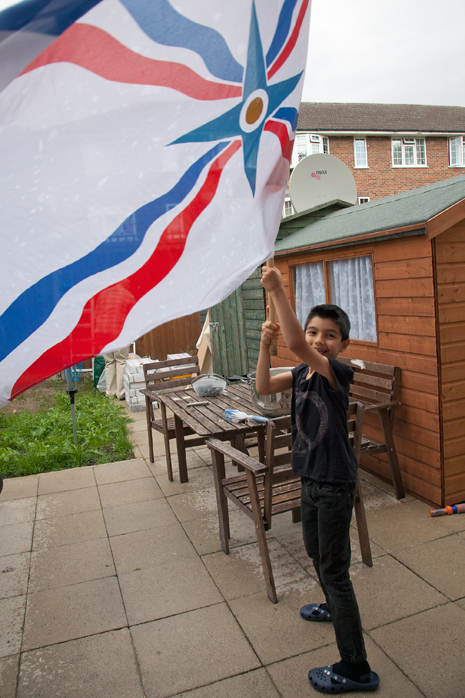 In his role as a documentary photographer, Magnum member
Chris Steele-Perkins
has visited worldwide areas engulfed in conflict, as well as capturing the ordinary everyday lives of Britons. Now, working in collaboration with Kez Glozier of
The New British
magazine, Steele-Perkins has put together a document of contemporary British culture, taking of portraits of families living in Britain having fled from war-torn countries. This includes families from Syria, the Congo, Bosnia and Afghanistan.
The portrait process was captured by videographers Alex Berry and Andrew Bainbridge and made into a film that will be screened at the Victoria & Albert museum this Friday. The New British Family will show alongside other films documenting cotemporary British life, focusing on stories of personal renewal. The films explore how destruction and conflict can become a creative force.
Laura Havlin: How did this project come about?
Chris Steele-Perkins: I have known Kez for a while now and made some suggestions for the New British. He saw some group portraits I was doing and suggested I could do some portraits of families around the theme of 'New British' and I thought they should be immigrants, they really are the new British. Then the V&A came up with the theme of 'destruction/re-building' and I thought immigrants re-building their lives here coming from conflict zones would be the way to start.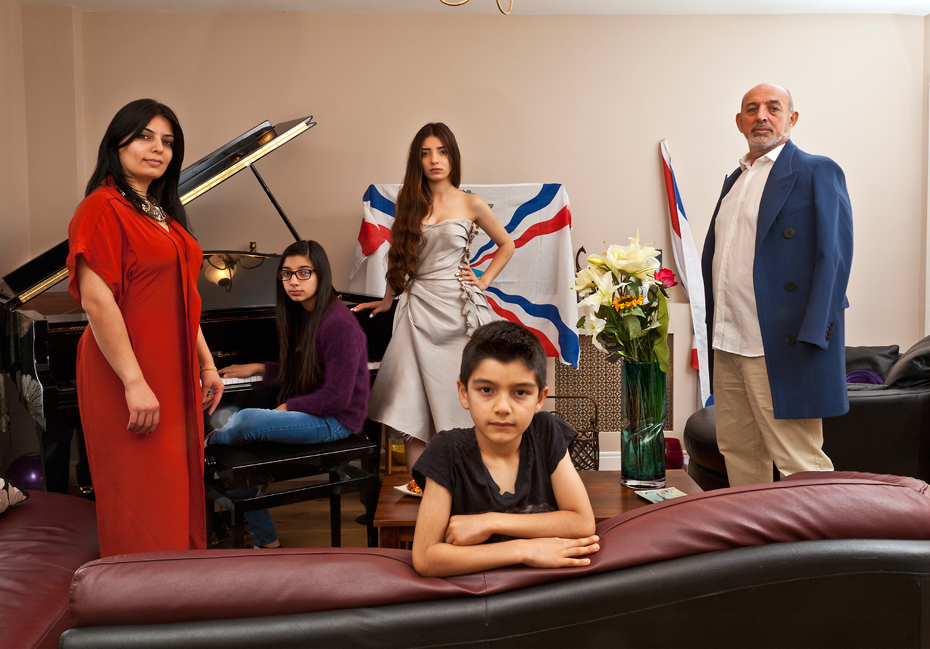 Laura: What is the objective of The New British Family?
Chris: Short-term, to see how it works out, and to pilot a possible long-term book project. We have only four families now and they are from conflict zones. I see the possibility of the project – portraits and interviews – spanning about 40 families, including some indigenously British ones, and not all from conflict zones, mapping a new demographic and a period of profound change in this country. It ticks three boxes for me: it is fascinating; it continues a theme of documenting Britain as I have been doing through my working life; and I hope to learn about immigration directly, about how my country is changing. I say my country, and it is, but I, too, am an immigrant.
Laura: What do you hope to capture in the portraits?
Chris: Strong engaging images, hopefully a little bit off-centre. I want people to enjoy the images and I want them to want to know more about the people. Maybe that is some small step toward integration. What more can you realistically ask?
Laura: What strikes you about all of these families making a new life here in London?
Chris: So far, they all seem very confident and focused – particularly the kids. They have a pride in their culture and past but still want what this country can offer: peace and stability, education and opportunity, and it seems like they are going after it, and why not?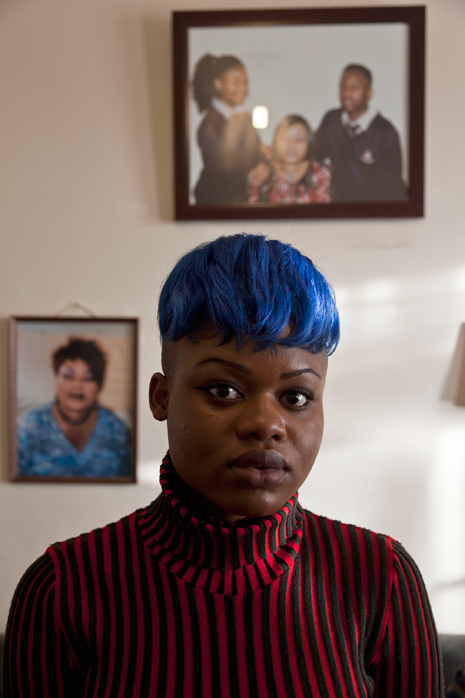 The New British present a series of short films and intimate stories curated and produced by Editor in Chief of The New British, Kez Glozier, at The Lydia and Manfred Gorvy Lecture Theatre Friday September 27, 2013 at 18.30pm, 19.30pm and 20.30pm

Photography Chris Steele Perkins