Japan's artists mirrored a shattered nation's growing confidence, as a new exhibition shows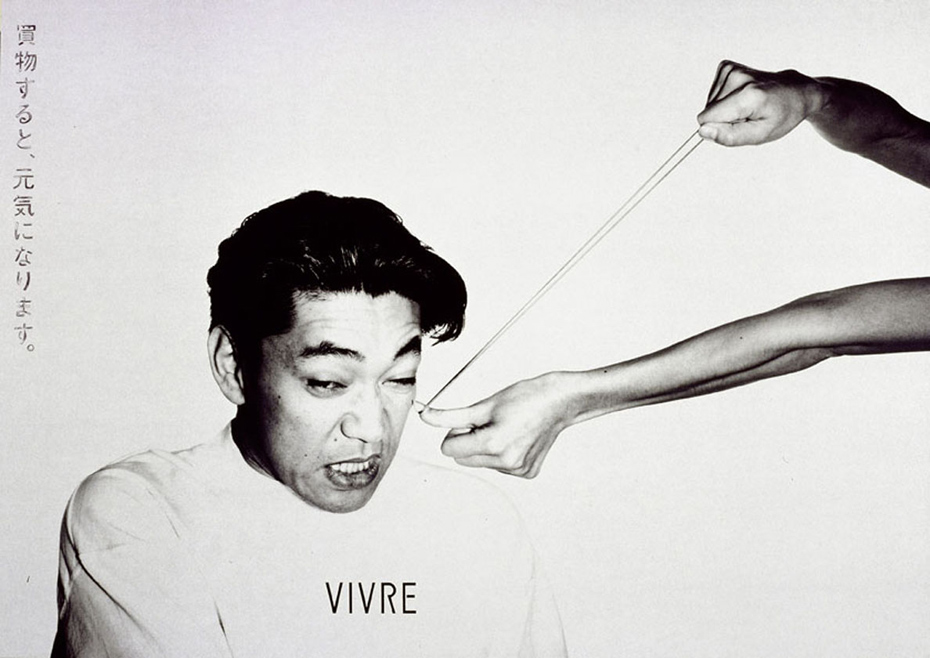 Japanese poster art from the post-war period to the present day is a terrifically varied and creative art form, though it's one that is often cryptic and indecipherable: the product or event being advertised is frequently lost. These images, with their curious aesthetic, appeal to Western desires for the 'exotic' and are often mistakenly credited with having deep spiritual significance. Many have become coveted collectors items.
As Japan began to rebuild itself after World War II and confidence grew, modernism gave way to individualism and traditionalism within the medium, further amplifying the intoxicating strangeness. Designers saw themselves as 'artists' and today many exhibit non-commissioned works in museums. In the public space they hold little sway, often used for brand advertising or as brief poetic splashes amongst the urban sprawl.Over 300 of these posters are currently on display at Cherry Blossom and Asceticism at Zurich's Museum für Gestaltung. Port spoke to exhibition curator, Dr Bettina Richter.
How were these posters received within the fledgling advertising industry in Japan?
Bettina: The posters of the 1950s and 60s were received very well and answered to a growing interest in advertising in Japan, which tried to define itself after WWII as a modern industrial state. Idea Magazine had been founded in 1954 to spread a modern comprehension of graphic design as visual communication. Designers of this period (Yusaku Kamekura, Hiroshi Ohchi, etc) are seen more as 'designers' in a Western sense than the 'artists' of the 70s and 80s.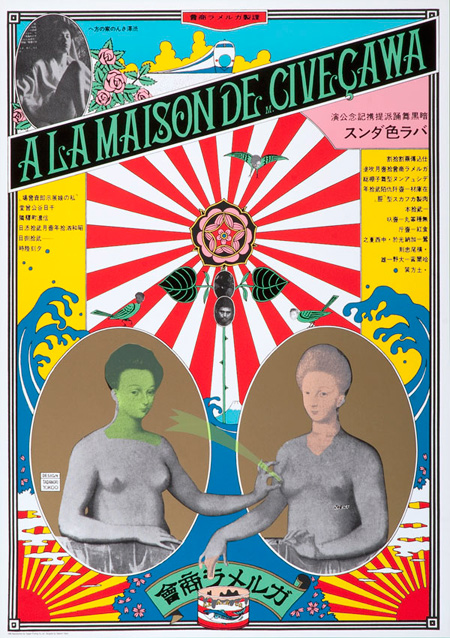 The situation began to change with Japan's growing self-confidence as a nation and the need to find an independent, non-Western way. That led to recourse its own traditions and the enforcement of a Japanese mentality on society, religion, history, etc.
An exhibition of French Belle Époque posters in 1965 was a great success and supported the idea of graphic designers as individual artists. Until the 1990s, industry and commerce looked for an individual approach: company communication as image campaign.
Today, you find more advertising – still special, but not so cryptic. There's been a shift back to commerciality.
Where did and do poster artists sit in the hierarchy of Japanese art?
Bettina: I know that in society their status is very high. There's a little bit of a star system in Japan, including a few star designers. There isn't as much of a separation between art and graphic design [in Japan] as there is in the West. Graphic design is seen as a variation of art, with the possibility of reaching a wider public. Posters are shown in exhibitions and at festivals.
People like Makoto Saito or Tadanoki Yokoo or Noda Nagi have always worked as designers and artists. Yokoo and Saito don't do advertising anymore; their self-concept is one of an artist.What were some of the pictorial traditions that started to re-emerge in the 1970s?
Bettina: The line as an expressive style; cryptic images which gave room for open interpretation; narrative images. They started to play with the emptiness.
Were there certain technological advances that were particularly significant for poster production?
Bettina: The paper industry started to produce very high quality paper in response to the desires of designers, and printing techniques evolved which made it possible to play more with light, colours, and so on. There was also a lot of experimentation lead by designers and artists, together with professionals in the industry.
To what extent has Western poster and graphic design been influenced by Japanese poster design
Bettina: Western poster art has never been particularly influenced by it. A lot of people admire Japanese poster art, but more as 'art'. In the graphic design scene, there's some criticism related to the lack of visual communication and an approach that is too emotional and too individual, and lacks rules.
See further images here. Cherry Blossom and Asceticism runs until 25 May at Museum für Gestaltung, Ausstellungsstrasse 60, CH-8005 Zürich, Switzerland. A book to accompany the exhibition, published by Lars Müller, is available here.