Photographer Lee Robbins takes a rare look behind the scenes at the Bloomsbury group's East Sussex retreat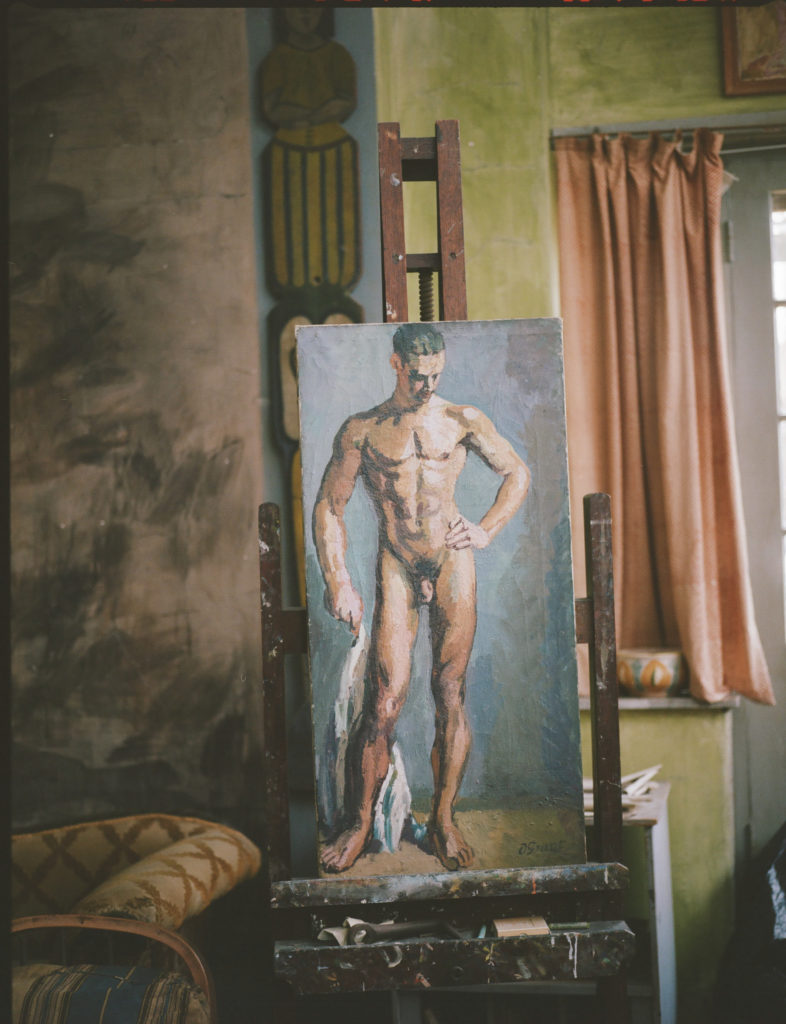 Charleston House sits in the shadow of the South Downs, a little way from the East Sussex village of Firle, hidden from the sea and the harbour of Newhaven by an imposing, treeless ridge. Quietly bustling during the day, once the visitors and guides have gone home and the tea shop's coffee machine falls silent, the only sound is the cattle lowing on the adjacent farm. Such is the scene, the landscape unmoving but for scudding clouds and livestock, that greeted the artists Vanessa Bell and Duncan Grant when they first arrived at the house over a century ago.
A conscientious objector during World War I, Grant had been assigned work on a nearby farm and moved to Charleston with Bell and his lover David Garrett in 1916. Evolving slowly over the next fifty years, taking on the identity of those who had lived and loved within its walls, the humble farmhouse would become a vital centre of British artistic life in the 20th century – a sanctuary for ideas and attitude, away from the prevailing social, political and cultural standards of the time.
Charleston became the stage for a constantly rotating cast of artists, writers and intellectuals – the protagonists of ever more complex, ever more intertwined dramas. Known loosely as the Bloomsbury group, after the London district where many of them lived, it was at Charleston that John Maynard Keynes, Virginia Wolf and her husband Leonard, E.M. Forster, Clive Bell and Roger Fry would be at their most creative, collaborative and influential.
Grant would live at Charleston until his death, at the age of 93, in 1978, and two years later Angelica, Grant's daughter with Vanessa, would hand the property over to the Charleston Trust. Thus the painted fireplaces, clay lampshades, Picassos and Renoirs and Sickerts, libraries and gardens were kept, preserved and maintained – a process captured here, in the muted half-light of the house being packed away for winter, by photographer Lee Robbins.
Today, Charleston stands as a testament to the sudden eruption of freethinking that forced its way through the crust of English society in the first half of the 20th century. There – in the rooms where Grant took a succession of lovers to bed, where T.S. Eliot gave the first reading of The Waste Land, where an eighteen-year-old Angelica learned her father was not Clive Bell, as she had always thought, but Grant – the dramatic lives of some of the greatest creative forces of the time come alive, once more.