As Warhol's final painting goes on show in Milan, curator Jessica Beck speaks about the long-lasting appeal of the celebrity artist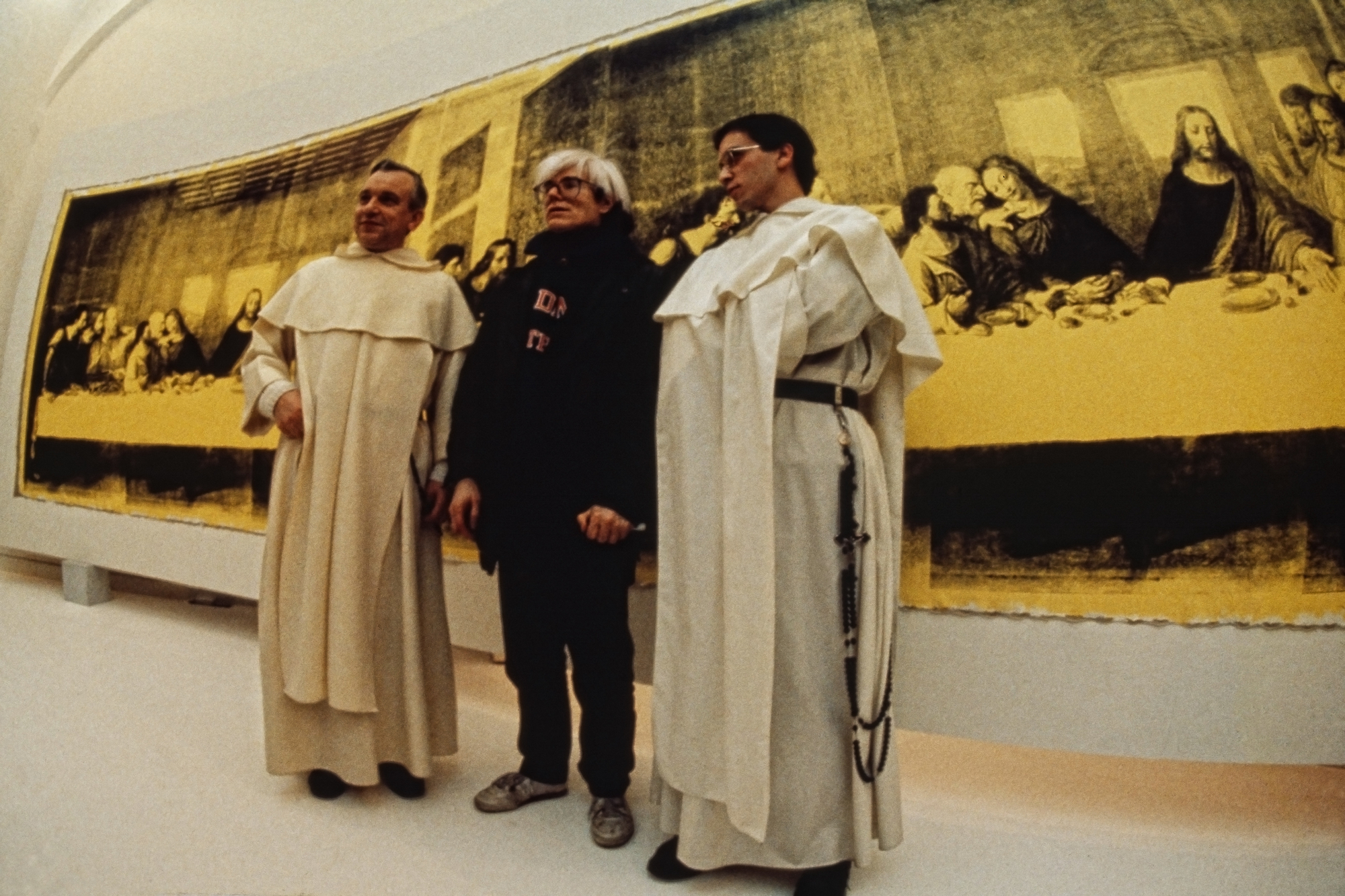 Almost 500 years after Leonardo da Vinci's masterwork The Last Supper was completed, Andy Warhol unveiled his homage to the Renaissance artist in the form of sixty black-and-white reproductions of the original painting, each stacked together in rows and columns like the outside of a block of 1930s flats. The work was the last Warhol finished before his death just one month after the exhibition opened, adding a degree of mystery to the paintings.
This year, in celebration of the painting's 30-year anniversary, Sixty Last Suppers is once again being shown in Milan, this time at the Museo del Novecento (in collaboration with the Gagosian Gallery) – a stone's throw away from Da Vinci's original.
The original imagery associated with the painting is profoundly religious, yet Warhol's re-working is viewed by many as a wry comment on cliché and the flippant culture of the modern art world.

However, Jessica Beck, the curator of the exhibition, has another theory. "I don't think that the work is satirical at all, on the contrary I find it to be a very serious painting, and a tribute to one of the masters of Renaissance painting. Warhol produced this painting in the mid-1980s, a period when he had fully embraced video, photography, television and even the Amiga computer. He captured the drama and power of Leonardo's masterwork through the lens of the technology and politics of his time. He was making works from Leonardo's image of salvation and loss in the midst of the AIDS epidemic, while the tight grid of repeated squares gives the static image a flicker and glow similar to a television screen."
Along with Sixty Last Suppers, the exhibition will include source material for the paintings, including polaroids of a kitsch sculptural replica of the painting and a facsimile from Cyclopedia of Painters and Paintings, each offering visitors a chance to contextualise the canvas. 
"I hope that visitors will begin to see that Warhol was engaged with very serious ideas of painting," explains Beck. "He tapped into ideas that remain relevant to contemporary audiences: celebrity culture, capitalism, death and public loss. It's surprising even to me how with each year there is more and more enthusiasm and excitement around his work."
Sixty Last Suppers is being shown at the Museo del Novecento in Milan until 18 May