William Kherbek reviews the Cuban-American artist's first UK solo retrospective at the Hayward Gallery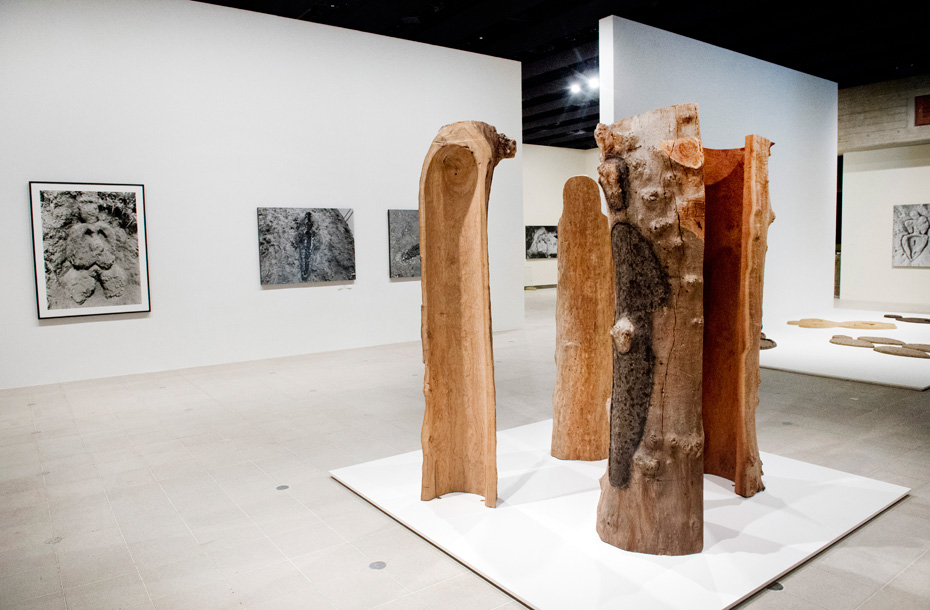 In the years since her death in 1985, Ana Mendieta's reputation has continued to grow. For an artist whose career spanned only fifteen years or so, the prospect of a solo exhibition in a gallery the size of the Hayward could seem like a bit of a risk, but for those who know Mendieta's work, the question is less whether there would be enough work to fill the space, but if the space would provide sufficient geography for the works to express their humbly-imposing, talismanic character. If Walter Benjamin is right, then the artwork is possessed of an aura which is always at risk, especially in an age of instantaneous reproduction, and, paraphrasing Puff Daddy, the bigger the aura the bigger the problem. Mendieta's got an aura bigger than most and for the greatest part the Hayward manages to capture the emotional register of Mendieta's most ambitious works.
If the reader is unfamiliar with Mendieta, she worked throughout the 1970s up to her death creating works in a variety of forms and media. Some of her best known works, however, are earthwork silhouettes crated using mud, fire, and other primeval elements. Not exactly gallery friendly materials. The Hayward brings a few examples of works in this vein into the gallery space and, in a way, they work the least well of the pieces in the show.
As you can see from the copious, wide-ranging slideshow that the gallery provides, to remove Mendieta's works from the natural environment denudes them of critical context. Fortunately, Mendieta's scrupulous documentation brings a viewer much closer to, if not the experience, then at least the intellectual heritage of such works. The slides cover the entirety of Mendieta's public career and become completely hypnotic after a few minutes. They're the kind of images you can sit in front of all day, and really it is through them that the power and complexity of Mendieta's work is revealed.
The inclusion of Mendieta's films is also critical to bringing the kind of viscerality Mendieta's works embody into the space. Sometimes this is literal, as with the performance/chicken snuff film 'Chicken Piece' in which Mendieta stoically holds a decapitated chicken as it is beheaded, spraying her body with blood.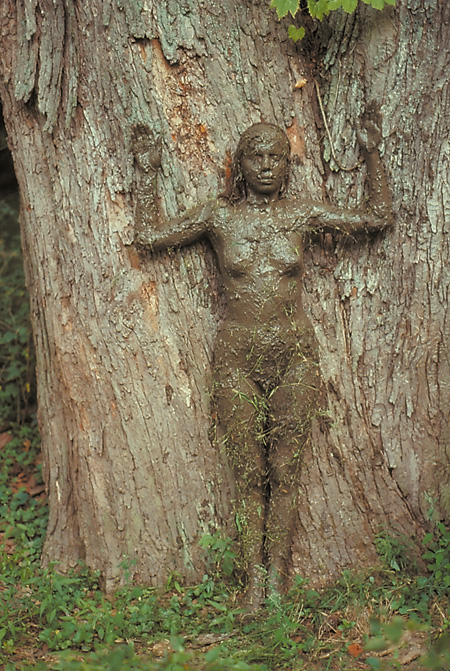 Blood is also the vital fluid in 'Moffitt Building Piece' in which unassuming passers-by pass by a pool of blood on the pavement. Some look, some poke it with umbrellas, some just walk by. Time, and the changes of fashion and technology only make a piece like this more powerful, and strangely, timeless.
Ana Mendieta: Traces tuns until 15 December at Hayward Gallery, Belvedere Road, London SE1 8XX