The New York based British photographer talks to Betty Wood about photographing snow flowers on the frozen surface of Loch Baile Mhic Chailein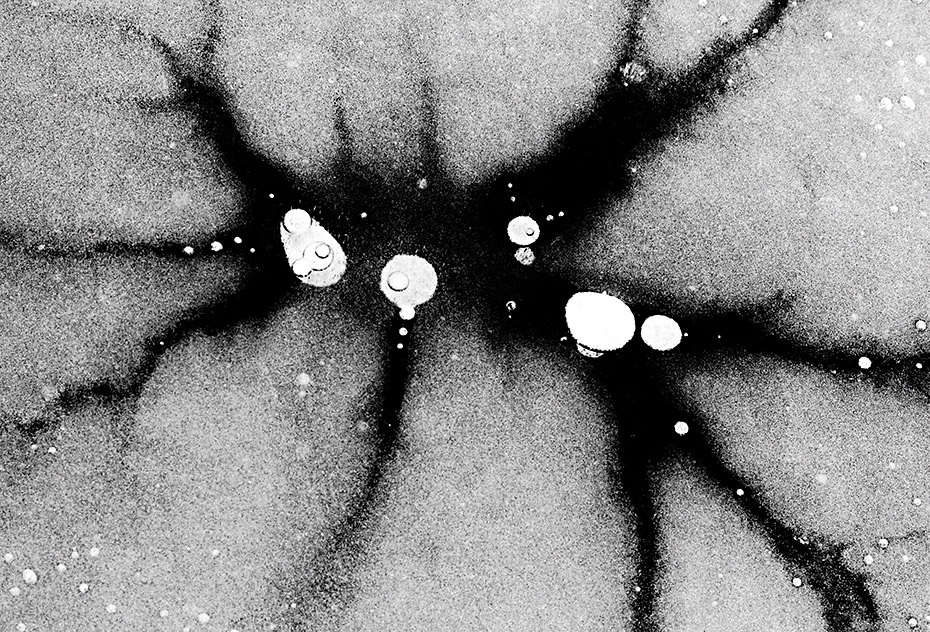 My parents live on the edge of Loch Baile Mhic Chailein, which is a small 50-acre loch on the West Coast of Scotland. These images were taken one Christmas, when overnight the temperature plummeted from zero degrees to minus 16 C, causing the ice to freeze in a way that was different to normal.
Often, when ice freezes it goes cloudy, but on this occasion it froze so quickly that it stayed clear. The first day was the best as the ice was at its freshest and coldest.
I went out onto it, which is really quite dangerous and in hindsight, a little stupid… I did test it with a pickaxe to see how deep it was (there was a river running underneath the middle and a lot of cracks and groans, so, in retrospect, I probably could've ended my career there!)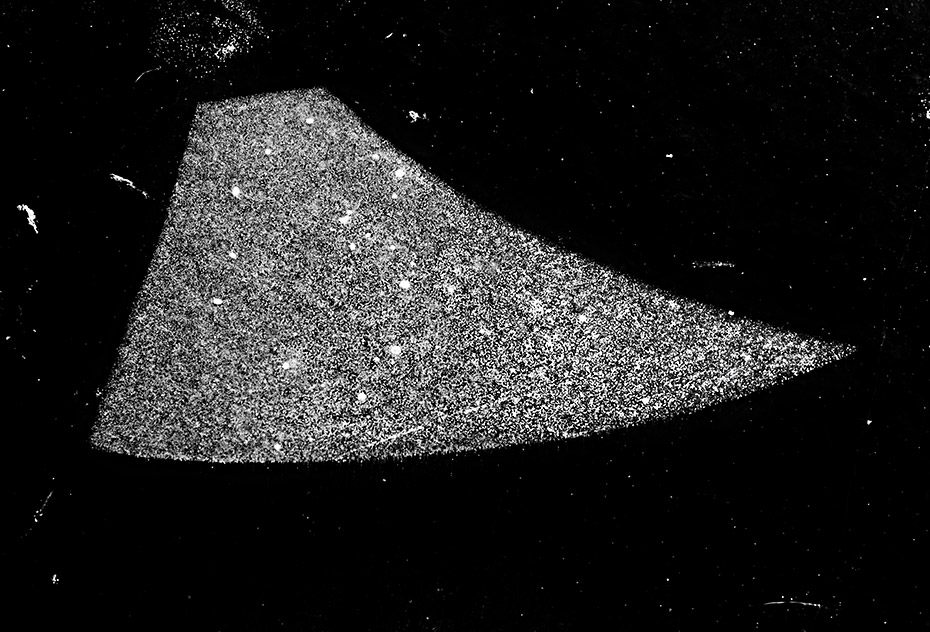 I spent 3 or 4 hours on the frozen loch, capturing different parts of it – what happened on the surface and beneath was so incredibly beautiful. It was one of those experiences where you wonder why, and what makes these things happen. I'm not religious, but something way beyond magical had happened.
Walking five feet in any direction, you could see a completely different transformation of the ice, a different pattern, everything.The sunlight had only illuminated what was caught in the ice and on its surface. The black in the images is the bottom of the loch; it's incredibly deep.
The pictures don't capture the reality of being there, but they do capture all the things I enjoy: the shapes, the abstraction and finding things that go beyond what they are, macro and micro, cellular or astronomical.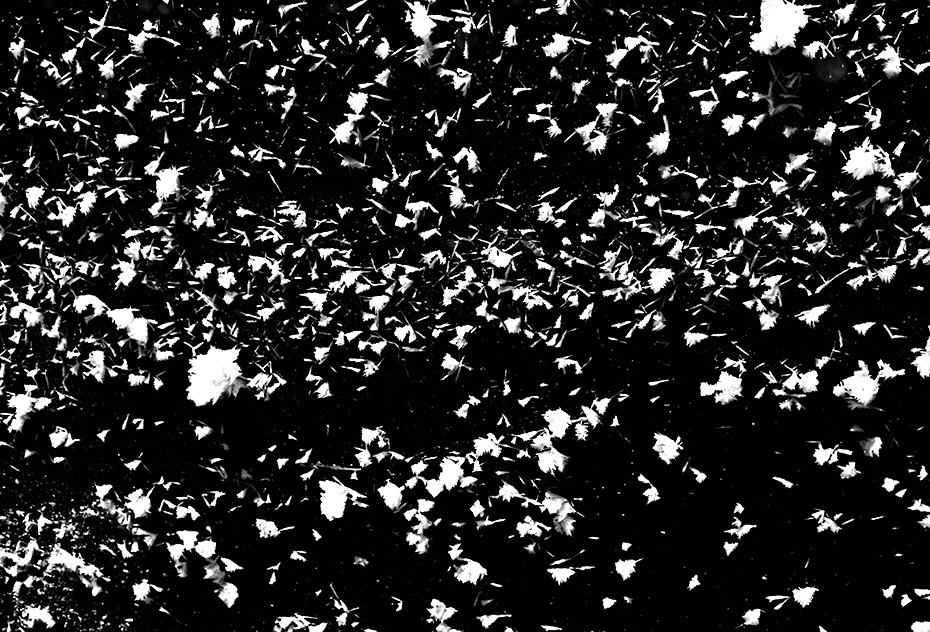 My work is very much about texture, shape, form and abstraction so it just seemed like the perfect subject to shoot. I've learnt so much from shooting personal black and white projects, about how you see things transformed.I've brought that into the studio – photography is about educating your eye over the years, and everything you do helps educate your vision. I've always been fascinated by things that are the same but different.
I'm currently working on a new set of books of my personal black and whites, and they're basically studies. I find something that interests me, and photograph it to death. I study things. Whether it's the roof of a collapsed warehouse or a set of curtains, I'll obsess about all the different variations. Each one is a little bit different, but the same basic picture. This project typifies that.