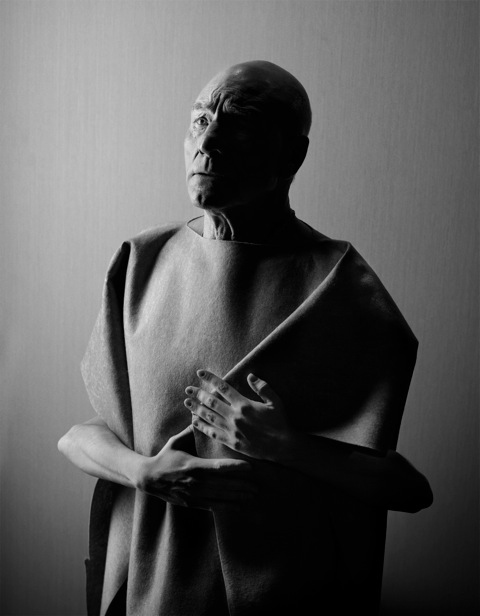 The photographer explains how to create atmosphere in portraiture, with Patrick Stewart as his example
What I love about working with good actors is they understand what atmosphere is.  Atmosphere is the thing that can't be seen, but lends so much to a image. I try to set up lighting that will show or reveal the sitter in an interesting way.  It's this creation of mood that your sitter becomes the subject of. The viewer becomes the third person who reads the picture in their own way.
Patrick Stewart is always up for pushing and making an image that works at different levels and is at the same time entertaining.  In this out-take, I love how surreal it is having arms coming from nowhere, as if they're not attached to anything.  Patrick's response to them is subtle and withering and really resonated with me. The arms belong to his Personal Assistant who was very slight in built, and therefore perfect for the job.
I asked Patrick to write down something he came into the theatre saying.  I still have it  written on the board in my studio, it says:  "When the New York Times asked me to do this I thought 'OK this'll be easy and quick….Then I heard it was you and I knew things could get difficult.'"