The portrait photographer talks to us about an ongoing personal project capturing the songwriters behind some of Britain's best-loved tunes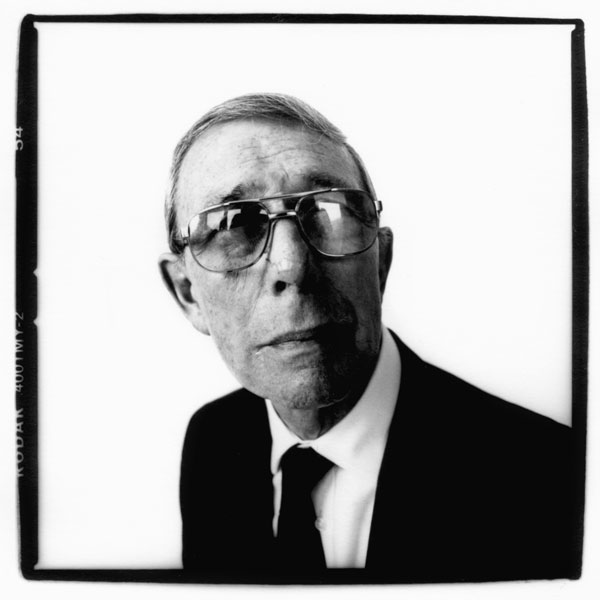 The idea behind the series was a really simple one. When I first met my partner and we were getting to know each other, I asked what her dad did for a living. She told me he's a songwriter named Doug Flett. I asked if I'd know any of his music she said he's written a few songs for Elvis Presley, and a few for Frankie Vallie and the Four Seasons. Of course, I knew the music, but I couldn't put a face to his name – Doug was just a guy on the street… It made me really think. That's when I found out about SODS (the Society of Distinguished Songwriters) and decided to start a project capturing some of the faces behind Britain's most famous pop songs.
The series is still ongoing, and there are other portraits that I like, but this is my favourite so far. It's of Les Reed, who wrote It's Not Unusual for Tom Jones. Les was actually the guy who got Tom to record in the first place (up until then, he was just a backing singer).
What I love about this image is that Les looks like a 60s gangster with those smoked tobacco lenses reflecting the light. He's sharply dressed, and even though I only took this portrait last year, it feels almost like a throwback picture, like it could have been shot in the late 60s. It really draws me to this image, above others in the series.
As for Les himself, I probably only spent an hour at his house – the process was quite leisurely. I don't take long taking portraits; it's quite intuitive for me. By the time I'd shot Les, I'd already taken maybe 20 portraits for the series. Now I've done 38 or 39, though I'm going at a much slower pace as I've shot most of the people I want to include in the series by now.
A technical aside is that the portraits in this series are all shot entirely on black and white film, using a classic square Hasselbad camera and natural lighting. Why? Because they have to be "old school": the work Les (and the other SODs) did is from the 60s, 70s and 80s. It had to have that nostalgic quality and feel about it – that sense of permanence. It needed the physicality of print. That's in spite of the fact 98% of what I do now is digital. The Hasselbad gives this effect.
Some of the portraits from this series have been collected by The National Portrait Gallery. Click to see more of Julian's work