As the Barbican Art Gallery's newest exhibition opens we speak to co-curator, Alona Pardo about the works on display and the relationship between photography and architecture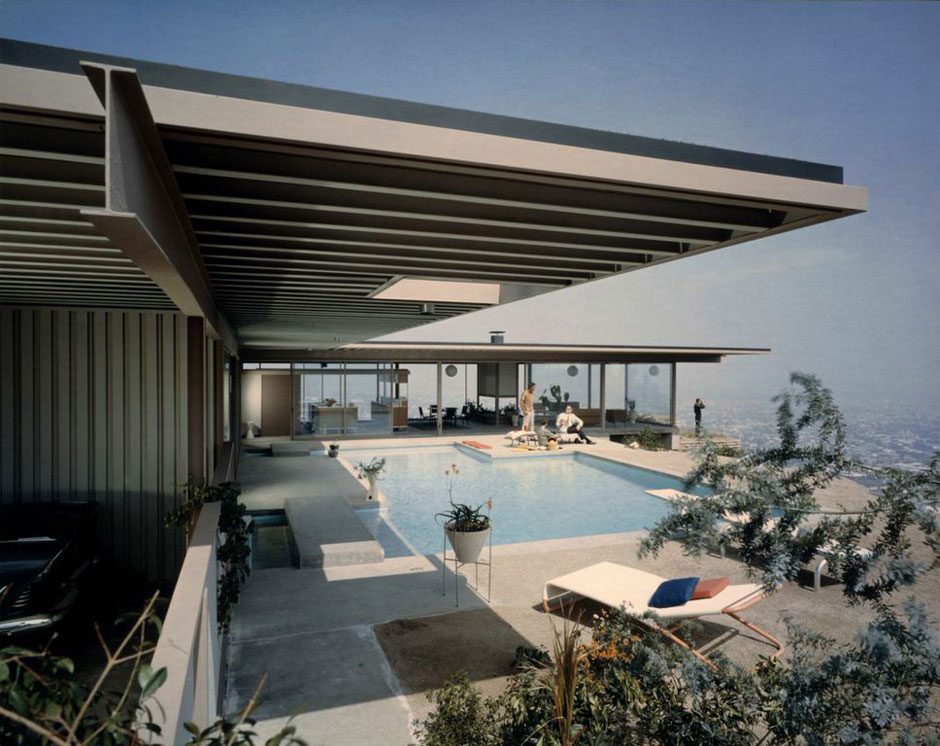 Photography and Architecture in the Modern Age forms part of the Barbican's Constructing Worlds season, featuring over 250 works from 18 prominent photographers across the globe and offering audiences the opportunity to contemplate on the progression or demise of our urban landscapes.
How do photography and architecture interconnect?
Architecture and photography have a really long and shared history. The earliest known surviving photograph was taken by Joseph Nicéphore Niépce. He took it from an upstairs window of his estate in Les Gras, France, across the rooftops, and the primary reason for him doing that is that buildings are static. As cameras have developed exposure times have shortened, but back in the day, the exposure time was very long – several hours in fact – so you needed something that didn't move. A building then, was of course perfect, because it didn't move or respond to the natural elements. Although it's a genre that's not been widely researched or given a lot of prominence, there's a complicity between these two mediums. The exhibition itself starts in the 1930s when both photography and architecture changed very dramatically and photography suddenly became a tool for architects to use to disseminate their vision of the world.
Above: Julius Shulman, Case Study House #22, 1960 (Architect: Pierre Koenig), Courtesy of J. Paul Getty Trust
So photography became a way for architects to seek wider recognition?
Absolutely. Architects understood and harnessed the power of photography from a very early point. Most people wouldn't travel to see a building, so the only way to promote their vision was to photograph it and have that image disseminated. Editors preferred to have photographs in their magazines because they were far more evocative and less dull than blue prints or plans. I should clarify though that in the show, photography's not there to accurately describe a building, it's tracing the social history of the 20th and 21st century as expressed through architecture. Architecture became incredibly symbolic in those periods.
How is the exhibition organised?
Chronologically. It starts in 1930s with a really fantastic female photographer called Berenice Abbott – a woman of formidable resolve who returned to New York after living in Paris for several years, where she attempted to get the archive of Eugène Atget published. Whilst she was there, she was struck by the rapid pace of change and transformation that was taking place in the city. It'd grown from 19th century city into a modern metropolis within a period of a decade and she was absolutely overwhelmed. But she was also quite critical of what was going on: the race to modernise. So the exhibition charts a chronological pathway, but themes and interests interconnect across different generations of photographers as well as different geographies.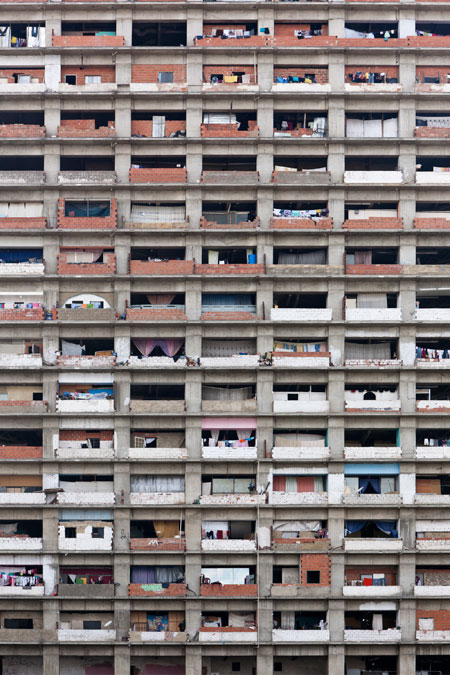 Why did you decide to take a global approach?
We wanted to tell different stories. Architecture is everywhere, and it impacts all of our lives. There are sections within the chronological order that deal with different themes or stories. The first looks at photographers such as Berenice Abbott and Walker Evans, who were working in the Deep South, looking at early typologies of road side architecture and timber churches. Then there's Julius Shulman, who's kind of the archetypal architecture photographer, taking glossy, sexy, poppy images of LA. Then alongside that, there's a section which looks at the vernacular: Ed Ruscha looking at parking lots; Stephen Shore looking at elevating the quotidian against vast expanses of American landscape. Shore's interested in what interrupts the view. The street furniture, for example – all those things that we take for granted as part of our urban and suburban landscapes.
There's Hiroshi Sugimoto's blurry, soft edged photographs of iconic buildings such as the World Trade Centre, which has an added poignancy in that it's no longer here. These buildings are so famous, so impressed on our minds that we don't even need to see an accurate reproduction of the building to know what we're looking at. They've transcended their function to become part of our cultural language.
Left: Iwan Baan, Torre David #1, 2011 Image courtesy of the artist and Perry Rubenstein Gallery, Los Angeles.
Below: Hiroshi Sugimoto, World Trade Centre (Minoru Yamasaki), 1997. Courtesy of Hiroshi Sugimoto
The exhibition claims that the photography uncovers 'hidden truths' – what's meant by that?
It's the idea of unveiling, de-mystifying and reflecting on the world around us rather than shrouding it in beauty. It's about Architecture becoming a metaphor.
Would you agree that the public's attitude towards architecture has changed in recent years?
I think so. There's a move towards places of architectural brutalism – an attempt to understand why they were built and why they were designed as they were. We're beginning to reflect more on how our cities, public and private spaces are formed. In a city like London, we are forever talking in an indirect way about architecture, whether it's through the topic of housing or cooperate buildings, so there's a constant discussion about how the world around us is being defined.
Constructing Worlds: Photography and Architecture in the Modern Age runs from 25 September – 11 January