Alex Moshakis talks to Carmody Groarke about whether size matters, the necessity to experiment and what the future holds in store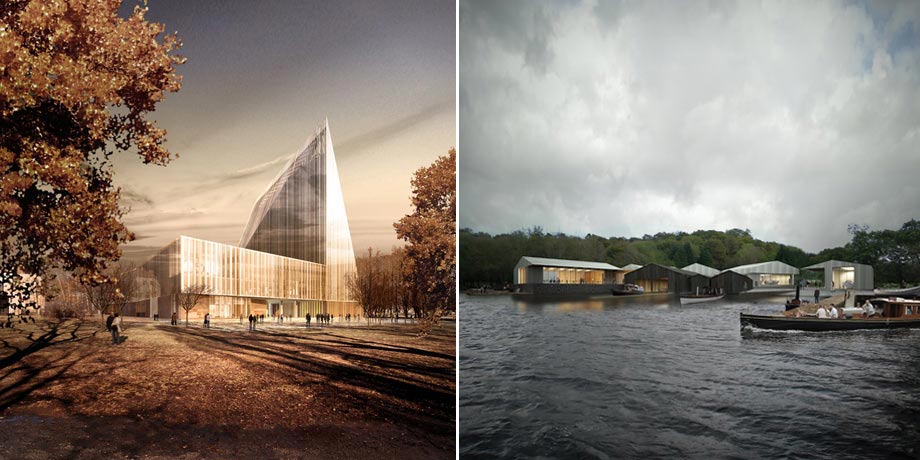 In a small music shop on London's bustling Denmark Street, a middle-aged Spanish couple discuss the intricate quirks of a vintage saxophone, taking it in turns to bring the instrument to their lips. Directly above, spread across two white-walled floors covered in plans and renderings, a group of almost-silent young architects stare at expansive computer screens or create complex models of small- and large-scale commissions. The quiet is for good reason. "Deadlines loom," says Kevin Carmody, co-founder of London's architectural practice of the moment Carmody Groarke, raising an eyebrow in a moment of faux terror. "Three of us are on the early train to Windermere in the morning."
Carmody has no real reason to worry. Since 2006, when the affable Australian established a then-fledgeling architecture studio with Andrew Groarke, the pair have consummately amassed an increasingly impressive body of work heaving with problem-solving ideas, and the commissions – each differing greatly from the last – keep rolling in. Whereas other studios prefer specificity, Carmody Groarke embrace multiplicity. Their practice now takes in sculpture, exhibition design, private housing and public spaces. They've created memorials with a projected life-span of 200 years and temporary structures in existence for less than three days. Now they're working on a steamboat museum (a public project worth £10m – their biggest yet – and the reason behind Carmody's journey to the Lake District), several private homes (they've already completed an airy extension for the London-based artist Julian Opie), and a pavilion for Frieze's upcoming London art fair (the practice's second for the client), among other projects.Theirs is not quite your average architectural portfolio, although the founders were always in full agreement it was never going to be.
"The studio was set up to deliberately pursue a diverse range of typologies, scales and contexts," Carmody explains, cooly articulate despite the oppressive London heat. "That range is probably the most extreme of any young studio in London, and yet there's something that ties it all together – an overruling interest in space, light, material and the ways in which we juggle issues of cultural meaning within cities."
Carmody met Groarke at David Chipperfield Architects, where they worked together on the kind of major international projects on which their former boss' reputation
has been built.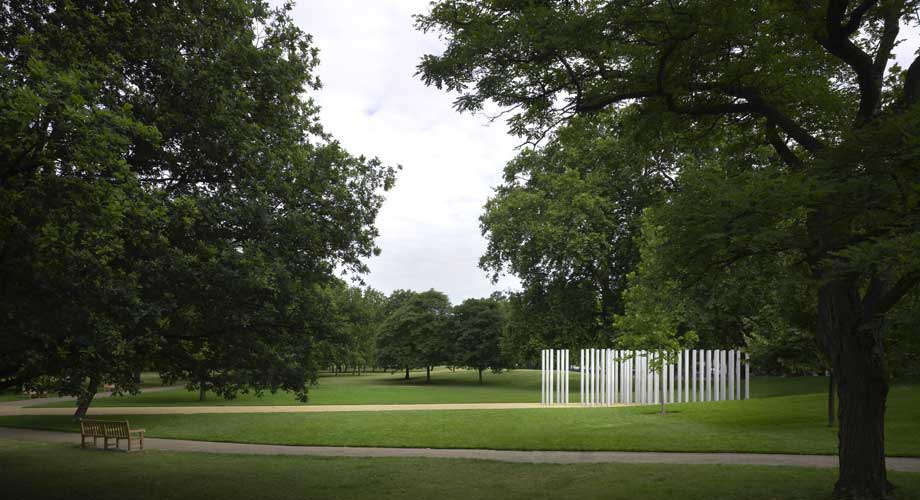 Six years ago they made the decision to go it alone and, almost immediately, came second in a competition to design Prague's National Library of the Czech Republic. Future Systems were eventually awarded the project for an undulating green form controversially striking in its aesthetic differences to the local architecture, and Carmody, contemplative in hindsight, is thankful it went that way.
"As a young studio, not winning a competition can be valuable," he says, pointing out a nearby scale model of their proposed library building, its crystalline tower iconic even in miniature. "When we came second in that competition we were nine months into running the studio, and although in retrospect we showed how capable we were at handling a set of complicated historical and contextual issues, it probably would have ruined us to deliver."
Since then, the pair have placed an emphasis on sustainable studio growth, keen, despite palpable ambition, to embracesmaller projects through which complex ideas can be tested and manipulated for use in future, high profile commissions. The Windermere Steamboat Museum, a clever cluster of low-rise buildings created with north England's weather (read: rain) very much in mind, is one example of the latter, and several other larger-scale projects – including a museum extension – exist in early iterations. Slow and steady wins the major architectural prize.
But Carmody insists the practice won't shun small-scale projects now renderings of bigger jobs take up as much of the studio's wall space. They remain just as important, not least for their constraints. Small budgets and demanding timescales (which are here measured in weeks, not the architectural standard of years) force degrees of entrepreneurial problem-solving valuable for the lessons they teach. The necessity for experimentation, which reveals itself most acutely in the realm of materiality – on one occasion the practice recycled materials they found on site, thereby reducing costs and saving time – keeps the studio on its toes. Adversity, Carmody suggests, is the antidote to architectural laziness, and the last thing we want is lazy architects.
So what now? More of the same, he announces: a presence in as many different architectural arenas as possible – large and small, temporary and permanent – with a sustained focus on quality. "We're a studio of 20 now. We've found a group of very good people and we're continuing to work with them on a hugely diverse range of projects," Carmody says, the saxophone now audible from below. "Given that's the premise on which the studio was built – the idea that every concept is a prototype, that you don't have to be a specialist – it's incredibly satisfying not only to see that happening, but to see it already yield some very, very good results."
Alex Moshakis is the former editor of It's Nice That and is a contributing writer to The New York Times and Phaidon