Blank, one-half of veteran Swiss electronic duo Yello, on the profound effect of Pink Floyd's 1969 double album Ummagumma
I still remember the first Pink Floyd concert I went to, in Zurich. It was a Sunday afternoon in a small club called Hazyland, maybe 200 people. I was 16 years old.
The concert was loud, wild, mysterious and a bit weird. The sound and visuals were so intense that quite a few people left. As I remember, David Gilmour was already in the band. It was a very unusual gig, their whole attitude got under the skin. Pink Floyd`s music accompanied me through a large part of my youth.
And then, 1969, the release of Ummagumma. It's an unusual collection with two sides of live tracks and two sides of experimental solo projects. This album blew me away, close your eyes and the soundscapes lead you through all kinds of strange worlds, moods and feelings. It was a dream. It opens with a blistering version of 'Astronomy Domine', this sets the mood for favourite versions of 'Careful With That Axe Eugene', 'Set the Controls for the Heart of the Sun' and 'A Saucerful of Secrets'. The studio tracks almost sound like a different band. The songs 'Grantchester Meadows' and 'The Narrow Way' catapult me immediately into the mood of that time, a time when English psychedelic music made history.
Ummagumma still sounds like a giant after 45 years. A very brave album with many great musical surprises, unique for an album. Ummagumma is a contemporary work that I believe, can still be heard as the music of Dimitri Schostakowitsch or Arnold Schönberg in 100 years. It is timeless.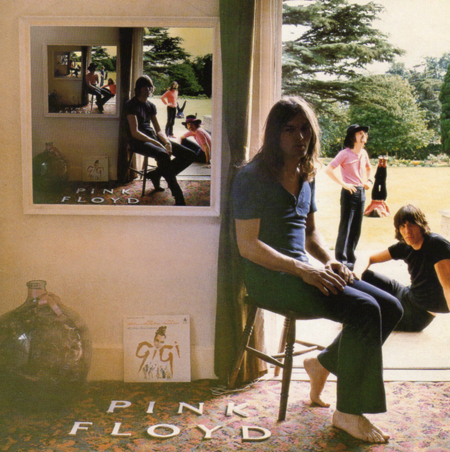 Electrified, a collection of Boris Blank's soundtrack work spanning 1977-2014 is out now. More details HERE.