The wildlife specialist shares anecdotes from his career, and his latest commission, which retraces the steps of Benjamin Britten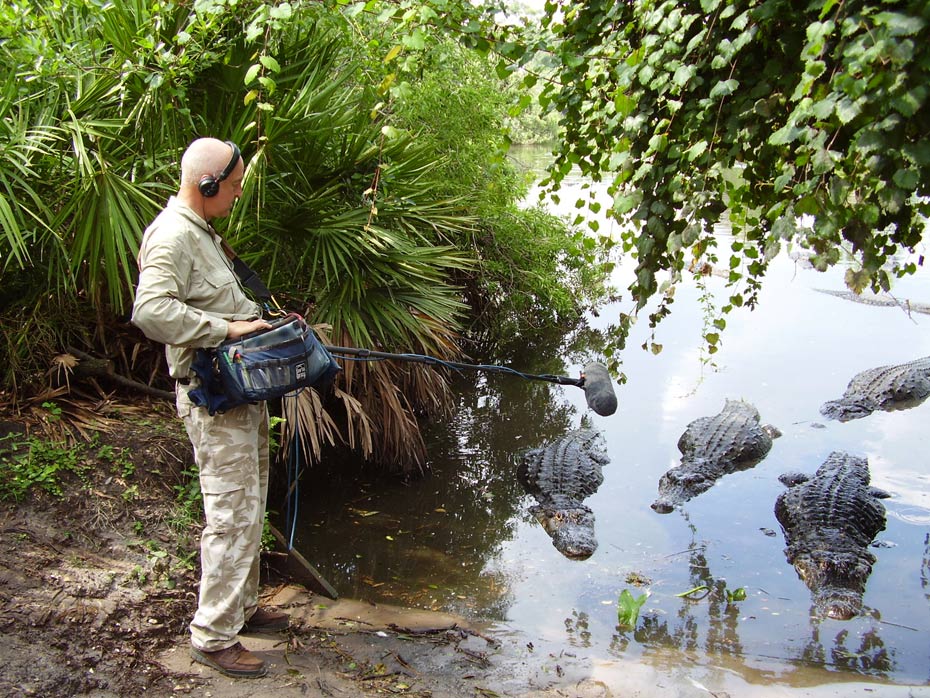 Chris Watson is one of the world's leading wildlife sound recordists responsible for sound on many of the BBC's wildlife documentaries (including the incredible Frozen Planet).  As part of Aldeburgh Music's annual cross arts weekend PLACE, Chris was commissioned to create a new sound work recorded in Aldeburgh over a year, reproduced in combination with some of Britten's cello music performed live by Oliver Coates (Watch This).
How did you first become a wildlife sound recordist? What was it about recording wildlife that appealed to you?
My parents bought me a portable tape recorder when I was about 11 or 12 and when I had recorded everything inside our home, I realised that as it had batteries I could take it outside. I fixed the microphone on our bird feeding table, dangled the captive recorder underneath and set the recorder away. When I played the recording back inside I felt transported to another and secret world, the sounds of which I found captivating and immersive.
You're responsible for the sound recording in many BBC documentaries: what've been some of the most challenging animal sounds you've recorded?
When I recorded the sound for Frozen Planet, I was in Antarctica standing on the frozen surface of the Ross Sea with a pair of underwater microphones – hydrophones – lowered through a fissure in the ice to record the sounds of the open ocean beneath my feet. It was -30C on the surface and very challenging conditions to work in. Pods of Orcas were making their way up these open leads in the ice and were communicating constantly to keep in contact with each other and locate their prey. Orca have powerful and hauntingly beautiful voices. On the surface of that frozen sea the sounds were minimal, however under the sea ice I was totally immersed in an ocean of sounds.
How have you used these sounds, beyond documentary film-making and television?
In television, film or radio soundtracks everything is a collaboration to achieve the very best results. For some time I have realised that many of the sounds of animals and their habitats where I have recorded  have a life of their own. They take on special and interesting characteristics when audiences are given the opportunity to listen without other distractions. I started creating sound installations and special performance pieces to engage audiences with these sound worlds using specially designed Ambisonic spatial sound systems.
"I was in Antarctica standing on the frozen surface of the Ross Sea with a pair of underwater microphones – hydrophones – lowered through a fissure in the ice to record the sounds of the open ocean beneath my feet"
Your latest piece for In Britten's Footsteps is based around Britten's walks through the Suffolk countryside: how did you channel Britten's influence into your work? 
When researching the background to In Britten's Footsteps,  I came to discover that Britten was not only a great composer but he was also a careful listener. I'm certain that the sounds and atmospheres that Britten experienced on his daily composing walks influenced the way in which he then subsequently revised and edited his morning's work on his return from an afternoon walk.
I have been taking the same walks as Britten, in his footsteps, to experience and record the sounds for this piece that he would have been exposed to. Birdsong and the seasonal sounds of the Suffolk landscape has not changed significantly in the 50 or so years since Britten took these paths. I think the most powerful influence was the atmosphere – the soundscape – upon which Britten, or any of us, can rest one's thoughts and engage in a careful or creative thought process without distraction. We need these quiet corners of our landscape, not only to satisfy some artistic whim or to simply relax, but as a powerful part of any creative activity.
Do you have any interesting anecdotes you can share with us about your career?
A few years ago I was working on a project called The Morning Line, led by one of the world's great patrons of the arts, Francesca Von Habsburg, a descendent of the Habsburg line. She invited me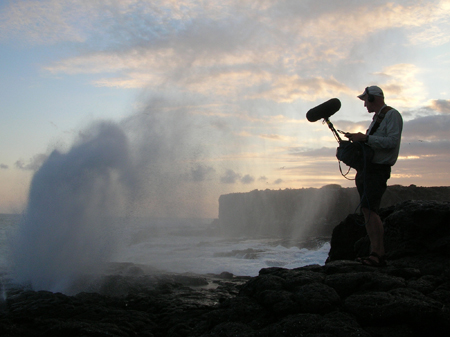 on to her yacht to celebrate the opening of The Morning Line and asked me what I would be working on next. I said I wanted to record the sound of the largest living creature on Earth, the blue whale. She asked me where I would do this and I said Iceland. She then called her captain over, asked him for maps of the seas around Iceland, and told him that I would like to use the yacht for a week to find the whales and make the recordings. It was a remarkable offer and I took it up.
Unfortunately we didn't manage to record any whales on the trip, but I am now planning to go to the Dominican Republic in March, where I hope I will be more successful.
Chris Watson's sound work In Britten's Footsteps premiers on 1 February as part of Aldeburgh Music's PLACE weekend,  which runs 1 – 3 February