British chef Tom Aikens discusses his fast-paced career and the ethical approach behind his award-winning restaurants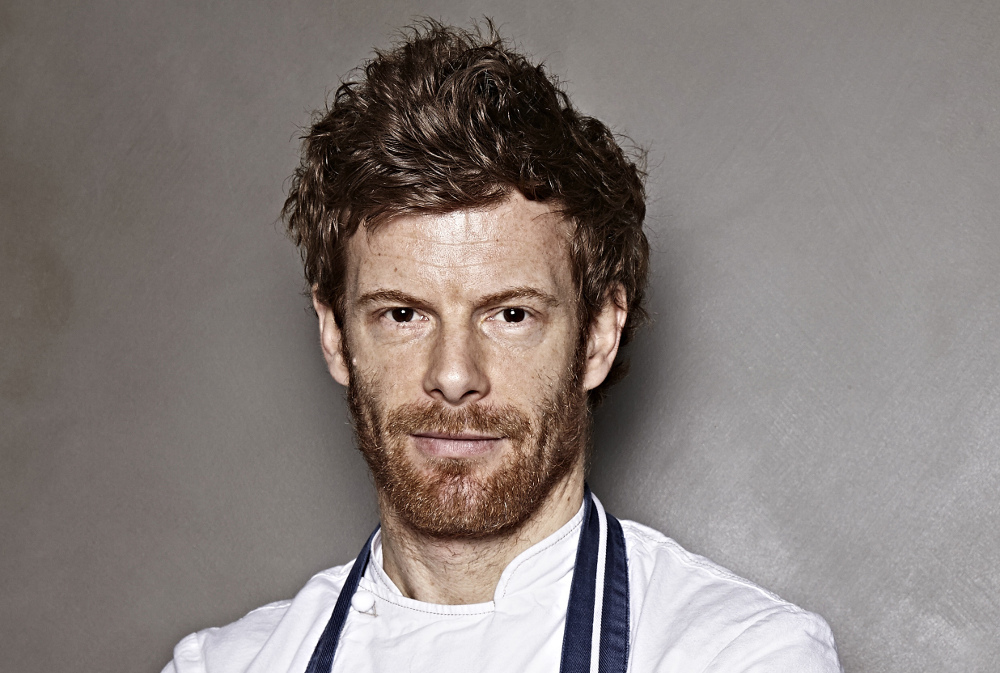 Tom Aikens' career took off fast. At 26, he had already won two Michelin stars, and remains the youngest British chef to ever achieve such an accolade so quickly. He attained yet another star with the first of his self-titled restaurants, the much-loved 'Tom Aikens', and in 2006, he took a chance opening the more relaxed, brasserie-style 'Tom's Kitchen'. It was a busy and encouraging start for what looked like a promising career. However, it wasn't all plain sailing.
In 2008, Aikens ran into some financial difficulty after an ill-fated fish and chips restaurant went out of business after six months, leaving the chef with a less-than-desirable reputation with his suppliers. In the years since, that reputation has been carefully rebuilt, with Aikens taking close care of his brand and his chosen projects. He's also stuck firmly to a code of ethics across his restaurants, which has come to define his cuisine.
The principles behind his chain of 'Tom's Kitchen' restaurants – now four in London and another in Istanbul – are simple: use the best, seasonal, and local ingredients to create classic and comforting food. Way before the 'Buy Local' trend was a staple in your typical restaurant's menu, Tom's Kitchen was completely open about its food sources, and insisted on working with local suppliers.
We caught up with Aikens to discuss his early introduction to the idea of 'grow-your-own', the discipline he learned as a young chef in some tough kitchens, and his commitment to supplying food 'at its best'.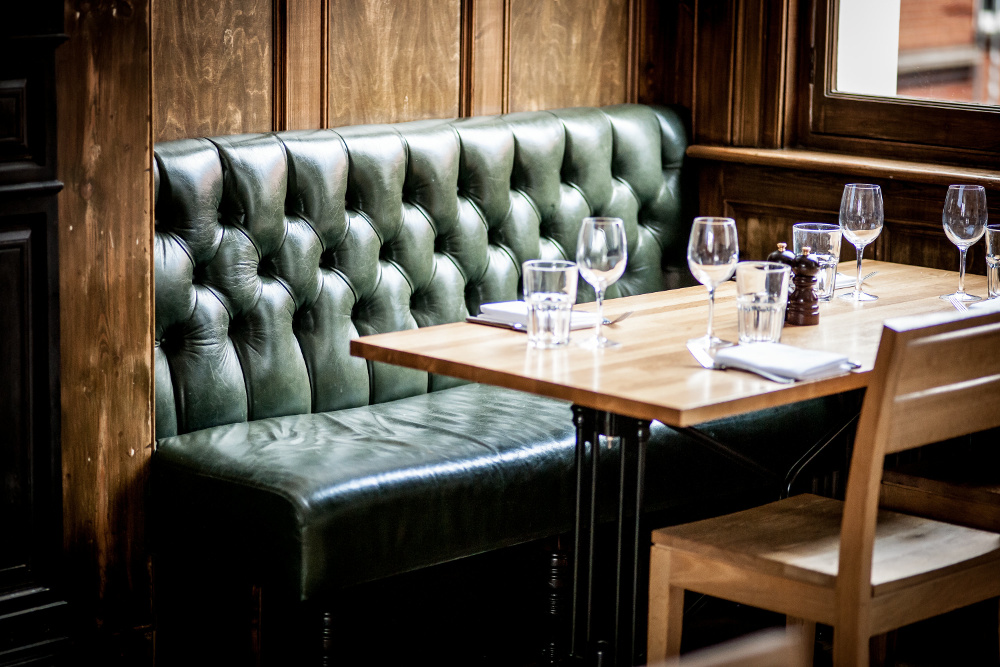 How did you first begin cooking?
For as long as I can remember – probably the age of eight or so – my twin brother and I were helping out in the kitchen with my mother. She would involve us in making cakes and home baking, or just weighing things out, but we were always on hand to help to eat the occasional sticky raw cake mix that was left in the bottom of the bowl. I have a great memory of her making milk bread, the smell was so incredible.
Living in Norfolk, England, we had a large back garden where we grew a lot of our own fruit and vegetables. As a result, from an early age I got to learn about seasonality and how to grow and cook great produce. We grew lots of soft fruits – strawberries, gooseberries, blackberries and so on – that were mostly turned into jams. My mother kept them all in a large larder, which was full of things that we had made.
You began in Michelin-star kitchens under Philip Britten and Pierre Koffman. How were these chefs and kitchens an influence on your culinary style?
They have both been real inspirations to my cooking and certainly have influenced my style. Working in their kitchen was not easy, that's for sure, but that's probably where I learnt the most – from discipline, to solidarity and cooking techniques.
When did you first break out on your own as a chef and restaurateur?
I became the youngest British chef ever to be awarded two Michelin stars, aged just 26, so that was a huge part in my chef's career. I remained at Pied-à-Terre for five years, then went on to open Tom Aikens restaurant in Chelsea, which won a Michelin star and rising 2 star in 2009.
What inspired you to open Tom's Kitchen with a brasserie style menu?
It was just something that I wanted to do and there was a huge gap in the market for all-day dining. This was a concept I came up with myself and with no real inspiration from other places, that's for sure. It was utterly unique for its time back then and still is. We were definitely the first to openly share and promote our suppliers too.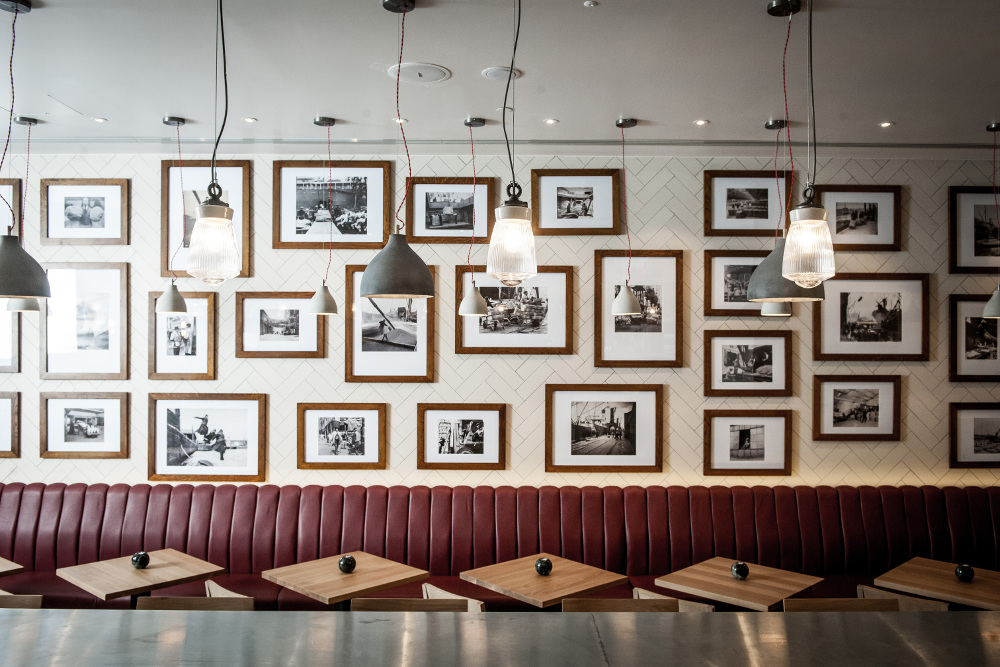 Can you talk about joining Hong Kong restaurant The Pawn? What drew you to the city?
I had an existing relationship with one of the co-founders at Press Room Group, which owns and manages The Pawn. When I was introduced to the revamp project. it was a no-brainer really.
I've always loved Hong Kong and this seemed like the perfect opportunity for me to make my footprint in Asia. With the culinary scene there being so vibrant, it is giving me the opportunity to experiment a lot with Asian ingredients like yuzu, miso, mitsuba, wasabi, different types of Asian mushrooms and more. I always find myself exploring different produce in Hong Kong and try to eat local and Asian as much as possible, to learn more about the ways of cooking and different flavour profiles.
I have also started working with new Asian suppliers, which was a new experience for me, but I have been really impressed with the produce I am getting. We just switched to a Japanese supplier for our mackerel, it's so fresh. The pork I source locally and have been amazed with the quality… it's so tender.
Can you tell us more about your food-sourcing and grow-your-own policies?
I'm passionate about cooking with fresh seasonal produce. I love going to markets and meeting with our suppliers to see what is on offer. The ethos of Tom's Kitchen is to use the very best seasonal and locally sourced ingredients, therefore all Tom's Kitchen restaurants work with British suppliers and farmers that are as passionate about growing as the chefs are about cooking.
What will your next restaurant venture look like?
I love to open new restaurants as it is always a different adventure and a great challenge. I am looking into a new restaurant in London in the coming year.
Abroad is a lot of fun as you get to discover a new environment, new produce, new tastes, etc., which are all very good for my cooking style and developing it further.
Below, Tom Aikens shares his recipe for Baked Alaska, a crowd favourite at Tom's Kitchen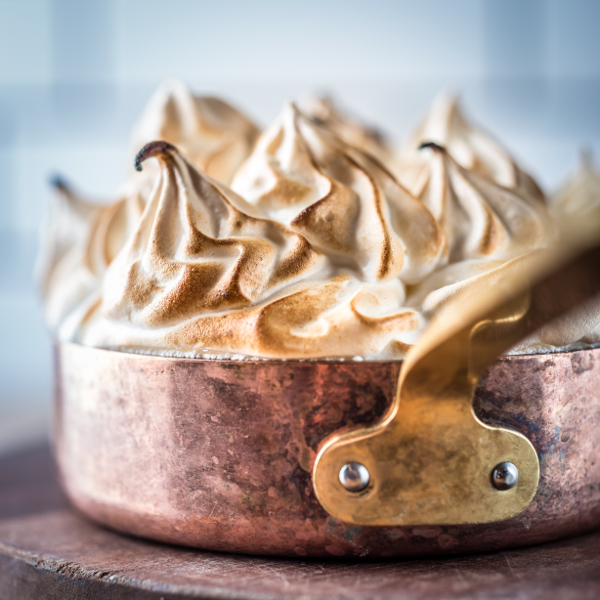 Baked Alaska SERVES 4
INGREDIENTS
Baked Alaska
1 x panettone
Four scoops of vanilla ice cream
Meringue
70ml water
35g glucose
300g Caster Sugar
150g Egg Whites
METHOD
1. Slice the panettone about 2 cm thick and then place in the base of the copper pan or ovenproof dish, then scoop in approximately 4 scoops of vanilla ice cream, covering the base of the panettone. To make the meringue, put the sugar, water and glucose in a thick based sauce pan. Place over a moderate heat and stir until it boils. Skim the surface and wash down the crystals with a clean brush dipped in water. Increase the heat so that the syrup cooks rapidly. When the syrup temperature reaches 110 °C beat the whites until stiff. When the syrup temperature reaches 115°C slowly whisk it into the whites in a thin stream taking care not to let it run onto the whisk. Continue beating until completely cold (approx. 15 minutes).
2. Pipe the meringue on top of the ice cream using a star nozzle till the ice cream is completely covered and the meringue is piped up into a dome shape.
3. Place in a 220˚c oven till the meringue is golden in colour, you may need to turn the meringue around half way through cooking to get an even colouring.
4. Once baked serve immediately with a small shot of Grand Marnier.
Tom's Kitchen restaurants are located in Chelsea, Canary Wharf, St Katharine Docks and Somerset House