The husband and wife team behind the Newington Green patisserie talk to Nick Rainsford about signature dishes and expanding in a tough financial climate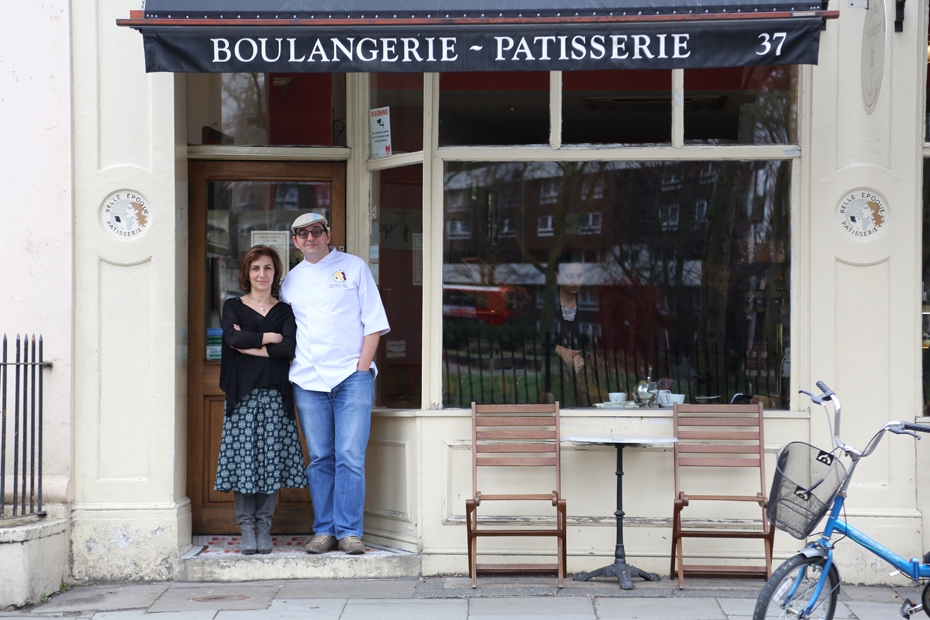 Words Nick Rainsford
Photography Louisa Mayman
Situated in Newington Green in Hackney, Belle Epoque is a French patisserie run by husband and wife team Eric and Hulya Rousseau. For just over 10 years the pair have been serving their crossiants, Danish pastries and artesan breads to the local community, and churning out a wonderful array of cakes and chocolates – all made by Eric and his team. Port caught up with the couple to talk about pastries, recession and how they've managed to make it work all these years.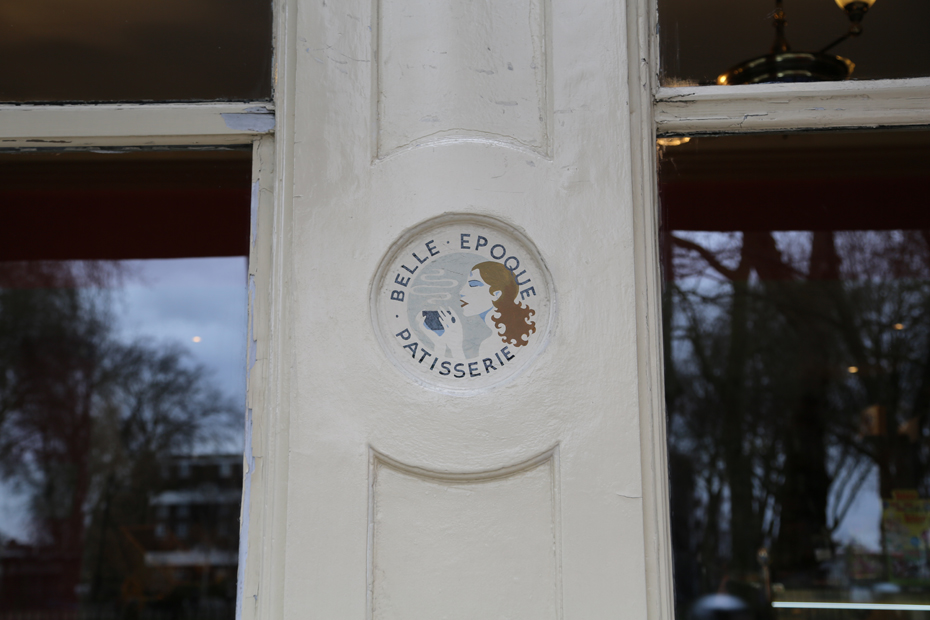 Nick Rainsford: What are your backgrounds?
Eric Rousseau: I grew up in a food environment: my mom owned a restaurant so since I was eight years old I was in a restaurant helping out. At 14 I decided to become a pastry chef; I trained for two and a half years at Maison Valadon in Pontoise, then at Dallayou, a very famous baker in Paris. I stayed there a year to carry on learning my trade; they had a work placement for young French people to go to England and learn English and I fell in love with UK, and especially London. Since I was 18 I've been here on and off.
Hulya Rousseau: I'm a graduate of veterinary medicine and I have a PhD in food hygiene. Until 1995, I was a food controller at a supermarket chain in Turkey I chose another career as a photojournalist. I started doing articles for magazines, newspapers and television. I travelled around the world on a bicycle – I did my first trip in South America and cycled 10,000 kilometres in 11 months. I also went from the Cape to Cairo in Africa, which was 8,000 kilometres, in a year.
Nick: What's your average day like?
Hulya: I come to check on the shop and make sure it's been set up and opened properly. Then normally around 11, I check paperwork, make sure all that's done properly, and make payments. Then there're always queries from landlords, suppliers and customers and general maintenance. We also have a child who has to fit in this none-stop routine! I work seven days a week with lots of early mornings and late nights!
Eric: I start about 8am. I come to the shop and check everything on display, make sure everything is right, then go to talk to the chefs. We have a meeting where I delegate the work for the day: we check the order book to see what we have coming up over the next couple of days so we can get organised. Once that's done I start what I call my 'Barbie kitchen', my development of new recipes and new ranges.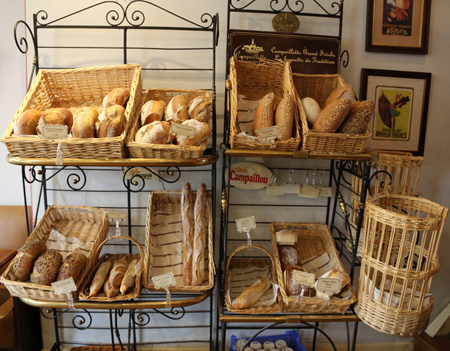 Nick: You supply Selfridges and have a space in their food hall, how did that come about?
Eric: We were headhunted by Selfridges! They came to the shop two or three times undercover to check us out, before they officially approached. They are a major player in the London market, and volume-wise they consume a fair amount of goods, (between 200 and 600 units a day). downstairs in the basement kitchen it was really difficult to achieve the volume and the standards and constant quality. That's why we decided to expand the business and build a new kitchen, otherwise we couldn't cope with the numbers anymore.
We've been with Selfridges for four and a half years in the food hall and we supply five of their restaurant and café outlets. We dispatch everyday at 5 o'clock in the morning, seven days a week. We are the kitchen that never sleeps!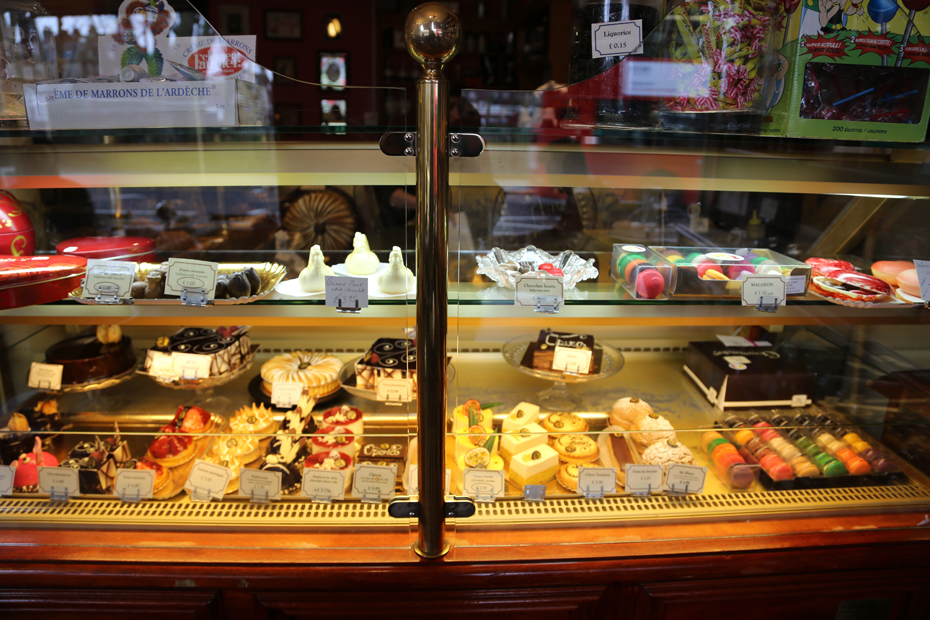 Nick: You are expanding in tough economic times; you're obviously doing something right.
Eric: Quality speaks for itself. We have a really high quality product; no compromises – we're 110% passionate , and that comes through in the cooking. Cook with your heart and that shines through.
Hulya: It's not been a rapid expansion; we've been working on the new kitchen for quite a while. It was becoming impossible to work downstairs. We are growing now, but it puts a strain on us. We have just re-mortgaged our house money from our bank. Banks aren't supporting people like us.
Eric: Banks think you are high risk; they don't understand the ins and outs of your business. They aren't lending at the moment. Business is about gambling. We are gambling our house but we know it is going to pay off.
Hulya: Growth isn't about us becoming a chain. We don't want that. But hopefully we can open three or four shops in five years time.
Nick: What's it like being married and running a business together?
Hulya: It's not easy to work as a couple and has its ups and downs. You have to swallow things, which you might not do if you weren't a couple. We argue; we are very different characters, I'm very obsessive, I like everything clean, tidy, organised and on time. Eric is more laid back, that's maybe how we balance each other.
Nick: What would you say is your favourite product?
Eric: Our signature dish, as I call it, is the Belle Epoque. Before we were a couple I was working on a new cake. I made one up, and I brought it to Hulya to taste, and she said that I'd bought it. So she didn't believe much in my skills at the beginning…
Hulya:No, it wasn't that, I thought it was really amazing!
Eric: It's a very dark chocolate cake, made with Cuban chocolate. It's single origin and the taste is very woody. With 70% cocoa content, it's very bitter and in order to balance that, I added orange crème brûlée and Grand Marnier, as well as orange skin which is comfit in sugar, to give it more texture. It's got a layer of Florentine biscuit to give it some crunch and is finished with dark, shiny icing. It emulates Hulya, a very strong dark character, but with a very soft centre like me. That's the Belle Epoque.