Polpetto's head chef talks about the humble origins of her food, and how food has helped her through the most difficult times in her life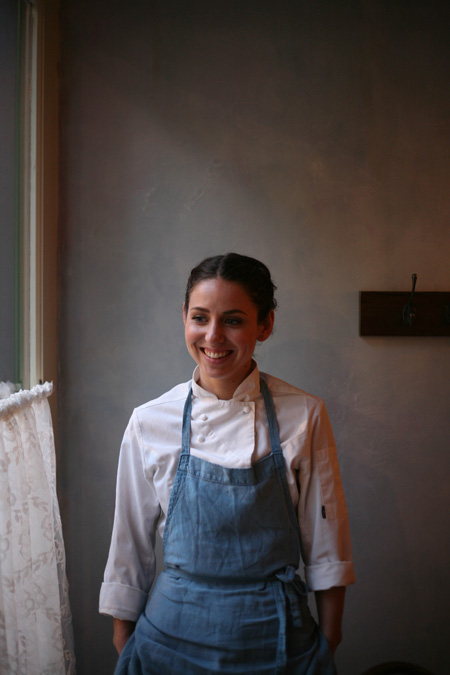 Berwick Street in Soho, just off Oxford Street: travel down it and you'll go past the usual offerings of pubs, bars, coffee shops, newsagents and the odd boutique, then – about half way down – the street opens up and presents you with a market, a throwback to old London, unchanged over the years. It's along this market street that Florence Knight, alumni of French House, has found a new home for her talents in Polpetto, backed by Russell Norman and Richard Beatty of the Polpo Group. As I settle in for a quick coffee at my table in the front window of the restaurant – perhaps the best table for people watching in the whole of London – I catch a smiling Florence Knight out of the corner of my eye.
Food has always been a part of Florence's life: "Mum was always doing nice little ritual things, like picking blackberries in the autumn" she begins. "It was always very humble, and we always ate our meals with everybody around a big wooden table – that's a big part of the way I cook now, and why I love ingredients". Coming from a big family, with five brothers and sisters and everything that goes with that, was great preparation for her future running kitchens. "Being in the kitchen is very similar to having a big family: you have to have your eyes everywhere, watching what people are doing; you have to be authoritative and see what people are good at".
Originally studying womenswear at the London College of Fashion, it was a personal tragedy that set Florence on her ultimate career path. "My dad died, and [as a coping method] I totally immersed myself in work. I didn't want to talk to anyone else – I just wanted to work. Looking back that's probably a great thing, as I had a lot of anger… I was just obsessed with my job; it's that thing that when you have worries, there's nothing better to be than busy."
Leaving womenswear behind, she decided to follow her true passion, enrolling in Leiths School of Food and Wine and, starting right at the bottom, Florence went around London restaurants with her knife roll and a steely determination, doing a series of stages – essentially a chef internship. It was here that Florence set about proving herself. "I washed up plates, fridges, did the grimmest jobs… It's all about proving your abilities; then they start seeing your potential and how you handle ingredients and the respect you give them. Finally someone gave me a break." It was in the kitchen she found her calling: "I learn very visually, watching people's hands, the textures, the colours – it made so much sense to me. It's terrifying in the beginning, but such an incredible buzz being in that environment."
Florence very quickly set about working her way to the top. After finishing at Leiths, she went on to work with French Master Baker Richard Bertinet, as a pastry chef at The Diamond Club, where the kitchen was led by Raymond Blanc. Then, "I was head chef at St. Clements' and Rhubarb Events on the canapé section. And I was pretty young, I was doing tasting for Elton John's parties and Simon Cowell's."
It was here Florence learnt the skills that would ultimately lead to her taking the head chef role at the first incarnation of Polpetto, above French House, the venue that also launched the career of another of London's great chef's, Fergus Henderson. French House has a special place in many people's hearts, there's really nowhere else quite like it, and for Florence it was where she had full control: "I loved having a little space. It's fun and flexible and when it's full, it's full. It's got that specialness to it of something being small. But, it's so much work!"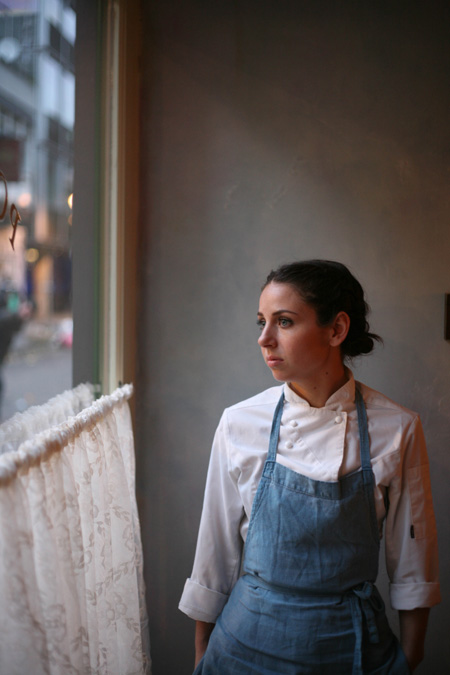 "We had two chefs and a KP, and we were turning 100 covers on a Friday and Saturday. It was manic, and when I realised we could have a bigger site with more people in the kitchen and it could work just as well, I thought well let's do it." That would be a wait though.
Taking the reins of Polpetto in 2010 – but with the year long hiatus of moving from old to new restaurant – Florence found herself with time on her hands. So she wrote her first cookbook, ONE: A Cook and Her Kitchen, which was published in July 2013. Now, the wait is over and Florence is back where she wants to be, in a bigger venue, cooking the food that she loves and that inspires her.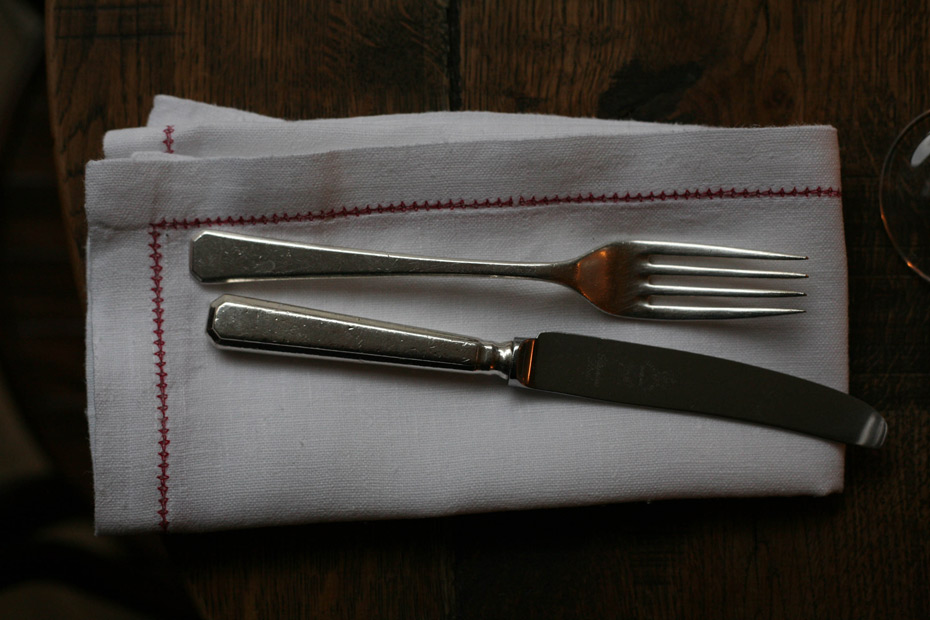 "My food is quite pure, it's simple, I take great pride in detracting things from dishes rather than adding." Taking inspiration from Venetian cuisine, Polpetto serves small plates that encourage and highlight the egalitarian and social aspects of food and dining. "It's the only way I would want to eat. I think often people get lost in the food thing, and think of it as fuel; of course it is… But eating is also about taking your mind off things, talking, enjoying what you're having and relaxing."
After an hour, I leave Florence to her evening service, stepping out as the market is being cleared away and replaced with the night shift of revellers and workers making their way home. The frontage of the restaurant seems as if it has already been there for years: it just seems right, and with Florence's passion and determination guiding it, I'm sure it will be there for years to come.
Words Nick Rainsford
Photography Christian Petersen