As a new documentary on the legendary label is released, Port speaks to founder Peanut Butter Wolf about grief and his genre-bending legacy

This week sees the release on DVD/Blu-Ray of the feature length documentary Our Vinyl Weighs a Ton. Directed by Jeff Broadway, the film tells the story of LA-based Stones Throw Records, home at one time or another to the experimental, sample heavy hip-hop of Madlib, MF DOOM and the late J Dilla as well as 'I Need a Dollar' crooner Aloe Blacc.DJ and producer Chris Manak, aka Peanut Butter Wolf, founded Stones Throw in 1996 following the murder of his musical partner and best friend Charles 'Charizma' Hicks. Here Manak answers Port's questions in his own unique style, in between moving house. Watch an excusive clip from the film above.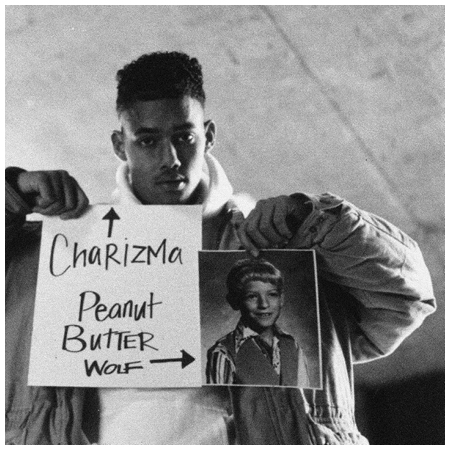 Port: What do you look for when scouting for acts?
PBW: A big booty.
Describe the Stones Throw ethos in three words.
We're number one.
Did Charizma and yourself ever discuss setting up a label?
He died in 1993 while we were recording our album (Big Shots, released 2003). I was focused on my career with him as an artist and had no desire to start my own label. After he died, I had no desire to be in a group with anyone else so that's where the label thing came in.
Is it fair to say your reaction to grief and/or adversity is to throw yourself into work?
Probably. That's human nature. Most depressed people are workaholics.
---
"After Charizma died, I had no desire to be in a group with anyone else so that's where the label thing came in"
---
Was there ever a point after the passing of J Dilla where you felt like you'd fallen out of love with hip-hop, however briefly?
Not at all – I fell out of love with it way earlier than that. That's why I asked him if I could release his beat tape called Donuts without rappers on it. But as for the beats, his passing definitely left a void.
Were you surprised by the reaction to the label's change of direction around this time?
The label had been putting out other music way before he died. Gary Wilson, for example was affiliated with the label while he was still alive and he and Common used to always ask me when they saw me, "How's Gary Wilson", because they knew he was my main dogg. It's just that when Dilla died and Madlib and Doom stopped rapping for us, the magnifying glass went on Jonti, Anika, Chrome Canyon, Vex Ruffin, Koushik, Baron Zen, Savath & Savalas, etc.
What do you think the Stones Throw legacy will be?
Our genre-bending, forward-thinking, organic, grain-free, cage-free, gluten-free ethos and free downloads.
Interview: Tom Jenkins
Right: Photo Jake Green
'Our Vinyl Weighs a Ton' and a stream/download of the soundtrack is available HERE