Hind Meddeb discusses her new film documenting an explosion of Egyptian street music during Mohamed Morsi's brief reign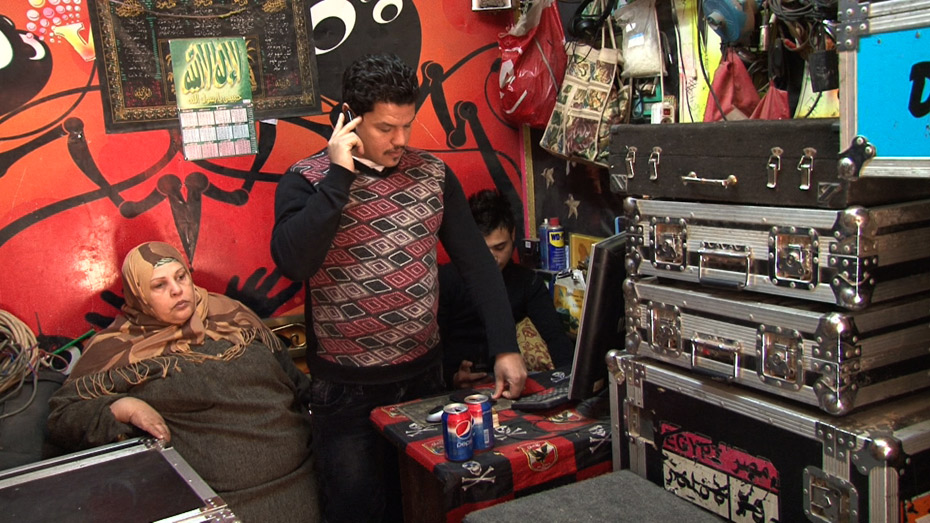 Electro chaabi is the rudimentary electronic dance music performed originally at riotous street parties and weddings in downtown Cairo, which is now sweeping Egypt. French/Tunisian journalist Hind Meddeb's feature-length documentary of the same name was filmed during Mohamed Morsi and the Muslim Brotherhood's brief tenure of the country. It tracks the scene and the musicians involved, as electro chaabi infiltrates the charts and enters the national consciousness. For some, it's a form of protest against the seemingly constant political turmoil engulfing North Africa's most populous nation. For others, it's merely a ticket to fame and fortune. Port spoke to Hind ahead of the film's showing as part of the East End Film Festival's Cutting East weekend.
How did you first hear about electro chaabi?
I was working on music and politics for Tracks, a German/French TV magazine, and I was searching for new sounds in Cairo.Cairo was like my second city at that time, part of my family was there and I was also reporting on a new generation of Egyptian filmmakers. It was through my friend, the director Ibrahim el Batout, that I first heard about this kind of music. He used to make his movies in these neighbourhoods to escape the police and the censorship at the time of the Mubarak dictatorship.
Another friend showed me a Youtube link with footage of the keyboardist Islam Chipsy playing at a wedding. On the videos, there was a phone number. I called and spoke to Khaled Mangoo, the drummer of Islam Chipsy, who initially thought I wanted him to play at my wedding. It took a long time to meet all the musicians, but I was the first filmmaker to enter their world, one of the reasons why it was so fresh and spontaneous.
If you search, you find.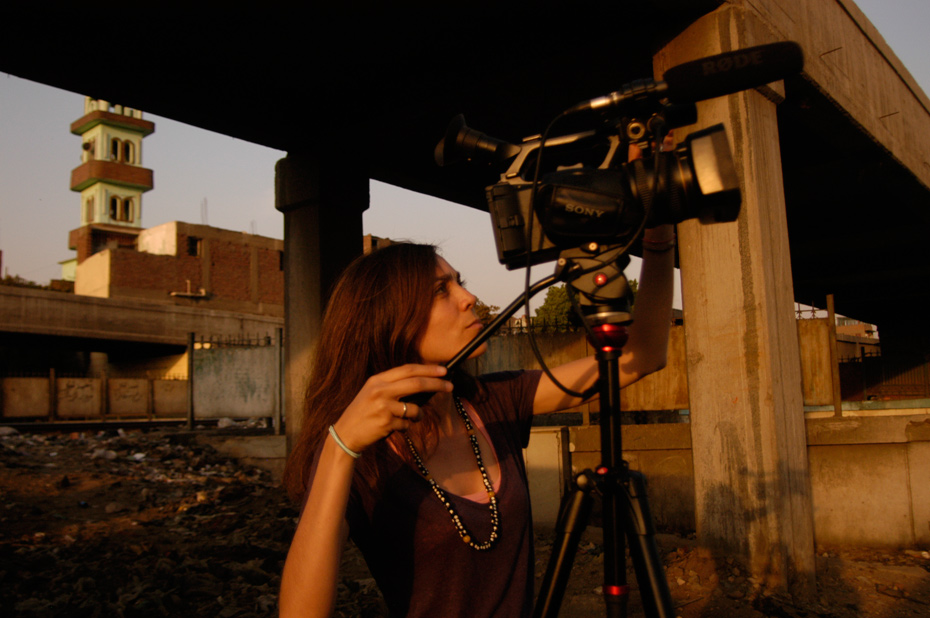 The music seems to inspire an almost religious fervour. Do you think in some ways it's a response to the pious methods of worship promoted by the Muslim Brotherhood, who were in power at the time?
Actually, though most of the musicians believe in God, they aren't practising. They're considered a bad influence on the youth from the perspective of the religious preachers. The hard wing of conservatives, like the Salafis or even the Muslim Brotherhood, organise weddings where music is forbidden and only religious chanting is permitted. One of the first famous electro chaabi songs is 'My Life Is Completely Haram', which means all I do is forbidden by the religious law. The lyrics are: "I don't pray, I don't do Ramadan, I have money in my pocket but I don't do charity, I could travel to pilgrim in Mecca but I don't want to, what can I do, my life is far from God's way but I am happy like this, I smoke all day and my brain is completely smoky".The reason why young people love this music is because it speaks about their daily life without censorship. They speak about drugs, sex, love and everything you usually hide from the family.
Was electro chaabi, originally at least, a predominantly Muslim interest and has it now crossed over?
In these neighbourhoods, Muslims and Christians live together. The only difference is the number of Muslims; they're the majority. It's just by chance that they're all Muslims in the film – they could be Christians. There are big Christian pop stars in Egypt. There's no difference in the interests of Christians and Muslims. In these communities, rich or poor, they are all Egyptians.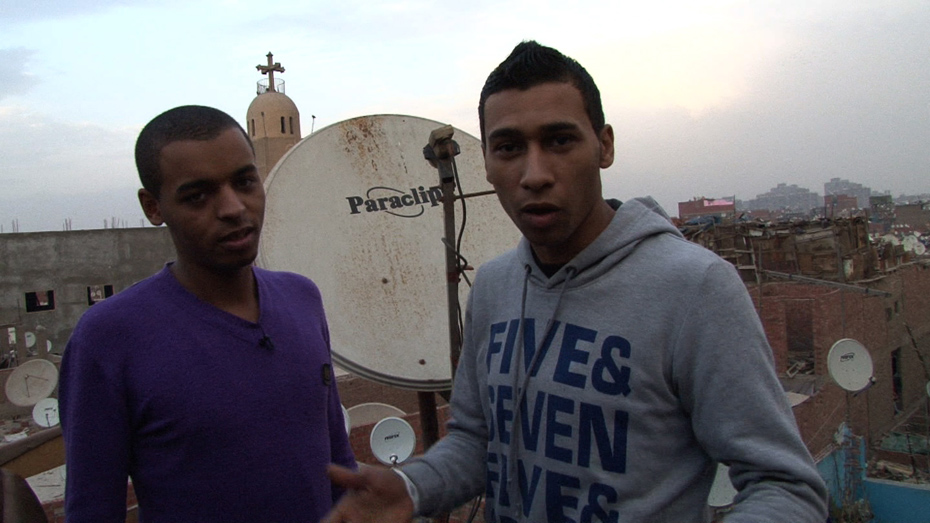 You don't encounter any female practitioners of the music and in one wedding scene, the female attendees are very much on the periphery as the males dance. Despite boasts about the inclusivity and positive nature of the art form, it appears to be dominated by men…
This is the next revolution that needs to happen: the women's revolution. The mentalities are unchanging on the role of women. People are still very conservative. A woman has to 'protect her honour' if she wants to find a husband.That's why girls and boys don't dance together in public. But in fact, most of them have boyfriends and girlfriends they meet outside their neighbourhoods, who they contact through Facebook. That's why there are so many lovers on the streets of Cairo, sitting on the banks of the Nile.Electro chaabi musicians Oka and Ortega (above) find huge success towards the end of the film. Did your relationship with them change after that?
As soon as they became famous it was very difficult to reach Oka and Ortega. I didn't meet them again. They changed their phone numbers and had a manager who was asking for a lot of money to continue filming with them. As it was a low budget film, we had to finish the film without them, which is sad, because I discovered them and even introduced them to the guy who made them famous. But that's life and the film wouldn't have been so interesting with them alone. They were the ones with the lowest political consciousness, at least compared to someone like MC Sadat. He wanted to change mentalities with his songs.
Electro Chaabi is showing on 20 June at Genesis, Whitechapel as part of the East End Film Festival's Cutting East weekend, including a Q&A with Hind Meddeb. Tickets available HERE