This autumn will see the launch of the first edition of Port Russia, the Russian version of global quarterly men's magazine Port
The Russian version of the magazine will be printed in Cyrillic and produced by ARTCOM Media Group based in Moscow, which publishes some of Russia's leading titles in design, architecture and fashion.
The content of Port Russia's first edition will mirror that of Port issue 7 featuring an exclusive styled shoot and interview with 28 Days Later, Sunshine and The Wind that Shakes the Barley actor Cillian Murphy, a revealing interview with Brooklyn based singer-songwriter Joan as Policewoman, a raw but beautiful boxing shoot at one of London's gritty underground boxing venues, a stunning environmental photo essay on Madagascar, and exclusive additional Russian content. The issue will also feature a stunning design section guest edited by London's Design Museum director, Deyan Sudjic, with some of the biggest names in the field, including Zaha Hadid, Paola Antonelli,Patrizia Moroso, Patricia Urquiola, Mirkku Kullberg and many more.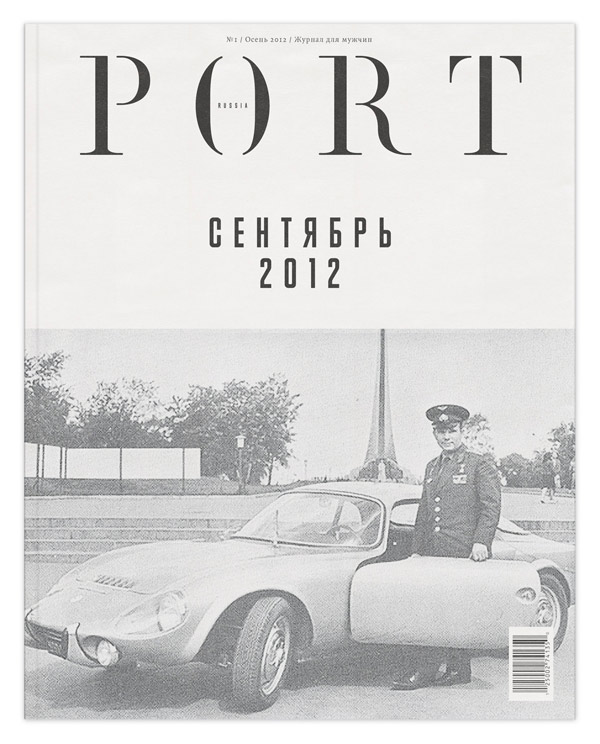 Commenting on the launch, Dan Crowe, editor and co-founder of Port says: "It's so exciting that Port is migrating into different territories, with new audiences. The essence of Port – merging intelligent style with world-class photography and design – is proving that it is worth translating. We look forward to seeing Port establish itself in other Ports…"
Port Russia will be edited by Anzor Kankulov whose experience in magazine publishing spans 15 years at some of Russia's most respected lifestyle titles. He has previously been editor-in-chief at OM and Harper's Bazaar (Russia). Between 2009-2010, Kanlulov joined forces with soprano Elena Bakanova to publish Black Square – a highly successful publication celebrating modern Russian art and fashion.
"It is often the case in magazines where even the best editorial content is lost because the reader experiences the feeling of being sold too many items or ideas that are useless," says Kanlulov. "Port on the other hand speaks to us only about the things which we want to know about, that are of interest, from a broad range of topics from style to economics and politics. Here is a magazine that looks at the worldthrough the eyes of an adult person who wants to be informed; a magazine which features things that are handmade and authentic, like in any good thing."
Port Russia will exist in a number of creative formats, encompassing the print edition, a Port Russia specific website and a number of bespoke events.
For more information, please contact Port at info@port-magazine.com