From musicians to electricity pylons, the artist explores human relationships through his painting, as he explains to Betty Wood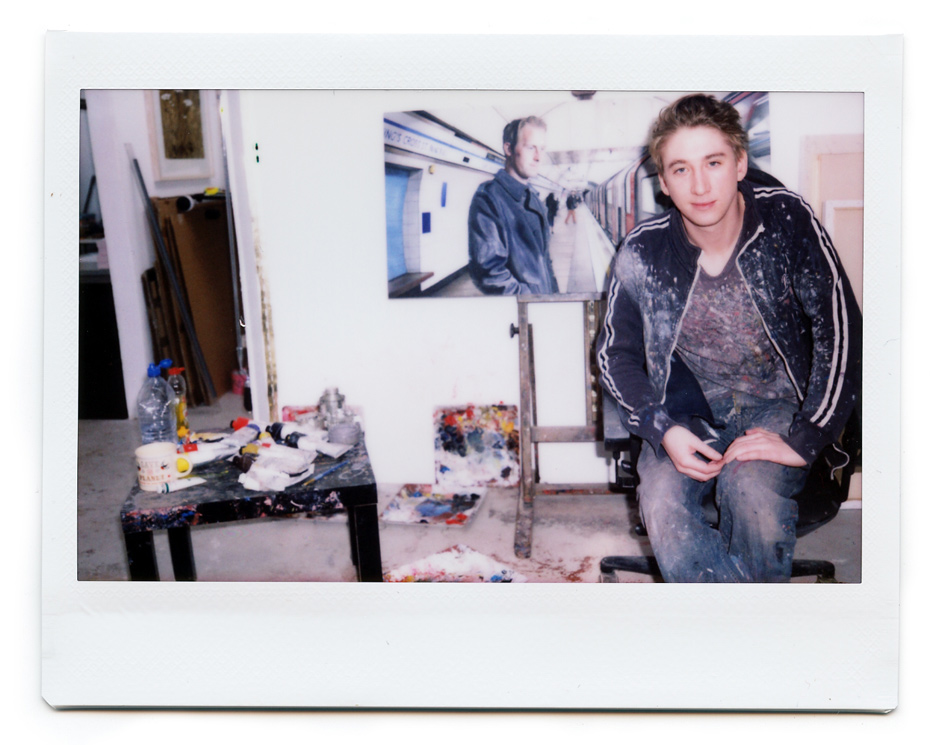 Joe Simpson shows us into his South London studio, and immediately we're hit with the smell of oil paint: "I tend not to notice it so much anymore" he grins. Since graduating from Leeds University in 2007, Joe has been a full time artist, specialising in hyper-realistic portraiture (not to be confused with photo-realism, as we get to later…). His portrait of Faithless DJ Maxi Jazz was shortlisted for the BP Portrait Prize in 2011, and since then, Joe has had a number of small solo shows.
In 2013, he sketched his way across America in a partly crowd-funded venture that saw him spend a month observing American landscapes, and taking his interest in the figurative down a new avenue. Now working on his 'London'series, we caught up with Joe to discuss the practicalities of his painting style, his interest in lighting, and his new adventure…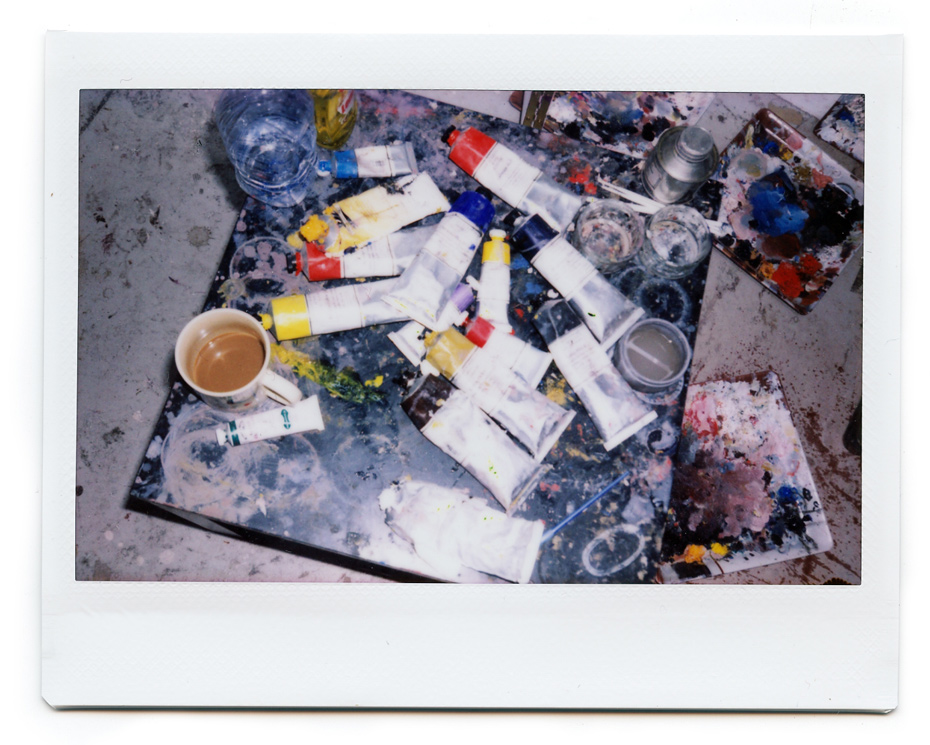 How long does it take you to do a single painting?
It's not that long, surprisingly – maybe a week and a half? I spend a day drawing them out, doing lots of measurements and being quite detailed, and then I block it in, sort of quite roughly, working from the background forward. The paint isn't applied thickly, so even though it's oil it's quite quick. It's the lighter colours that take the longest to dry, the whites, etc. You have to be really methodical.
What makes a painting look realistic?
Lighting – my paintings always have very specific light. It's also in the attention to detail, the colour palette especially, trying to pick out lots of little in-between tones, and trying to get in as much depth and variety of tone as possible.I don't always use the phrase 'photorealist' because I don't try and hide the fact that they're paintings. When you get up close, you can see the marks I've made. The thing that bothers me about photorealism as a term is that it's often used for artists, but the main part of the art is to mimic a photograph: you have quite a lot of motorbikes, shiny surfaces, and things like that – that's almost the point of it. Realism is a way to get to the importance of the images for me. It's something I've been thinking about – images have become so disposable now, especially with the Internet, Instagram – everyone's got a camera, and there's just this abundance of images everywhere.
Painting draws attention to the significance of this one thing – you know someone spent their time on it, it demands attention. Obviously when you upload them to the Internet and your website, they become little digital images, but it's a different experience when they're hung in a gallery and you're actually seeing the piece.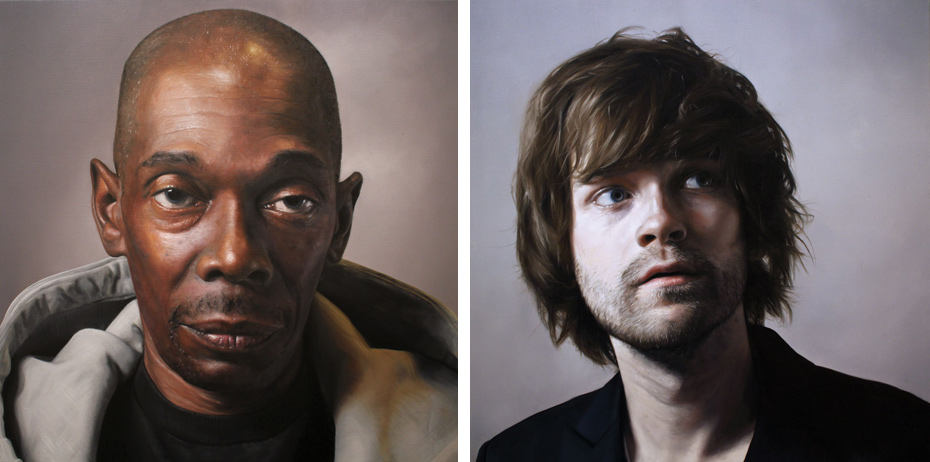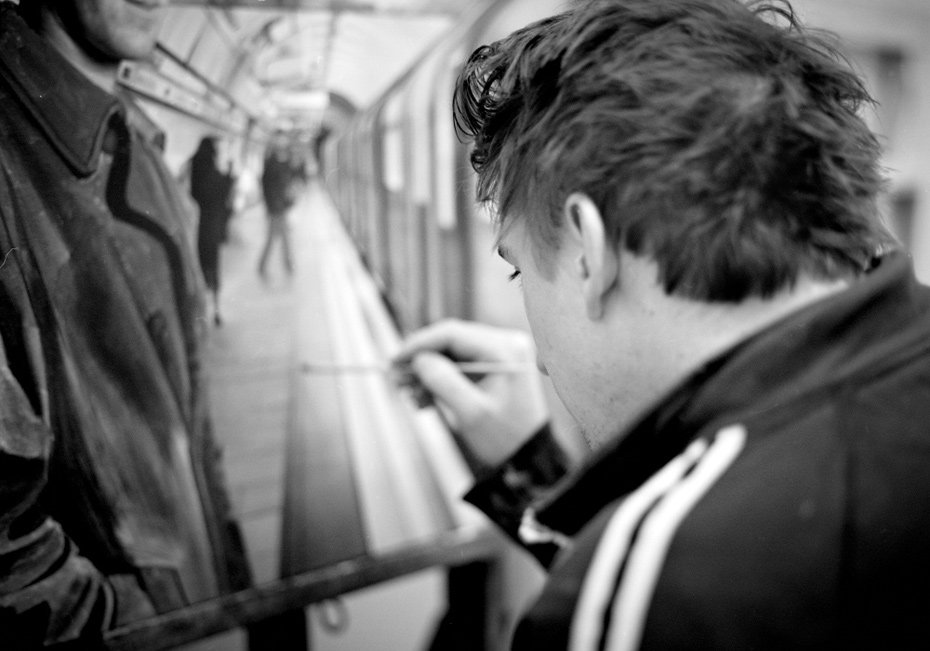 Tell me about your entry into the BP Portrait Prize, and your Musicians series.
I was commissioned by a cruise ship to do a series of New York-themed paintings which took me a year. It was well paid, but I wanted to do my own project after that and get back to figurative paintings, so I decided on a series of portraits, and since I'm a music fan, I decided to paint musicians.I did the first one of Liam Frost, a singer-songwriter from Manchester. Then I started emailing people's management. Quite a few of them said, 'We can send you a picture to paint from', but that's when it becomes fan art for me. It had to be my own image, my own composition. And the interaction is really important too.
There seems to have been a positive uptake…
I think it's more of an unusual request to be painted, rather than photographed. I painted Paloma Faith and I went to Vegas to meet Brandon Flowers from The Killers. I painted Maxi Jazz from Faithless, (which went into the BP Portrait Award); Scroobious Pip; Jamie Cullum; Vampire Weekend and The National. There was quite a range of musicians, a lot of bearded men… I didn't do quite as many women as I'd hoped to, I certainly asked a lot, but I think maybe they weren't as keen on it!
Why do you move between portraiture and landscape in your projects?
I felt after a year of chasing people , I wanted to do things that I could just do myself – it was quicker. It's where I came up with Across America. Again, it was a reaction to the last thing that I did and I liked the idea of taking my work out of the studio on a road trip. So much of my work is influenced by American culture, so I decided to start in New York and take the train to San Francisco. There's something quite romantic about trains.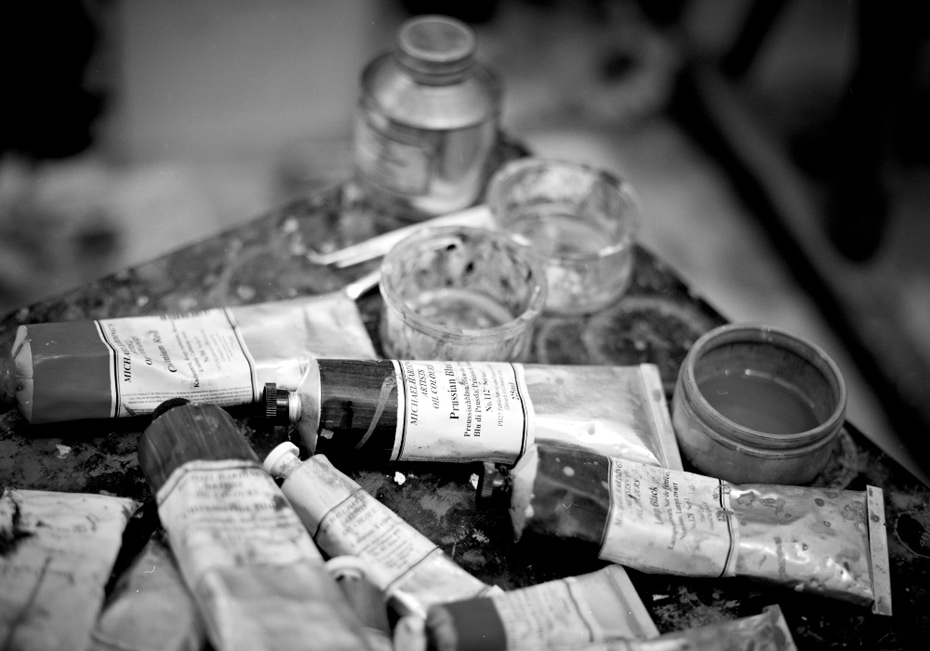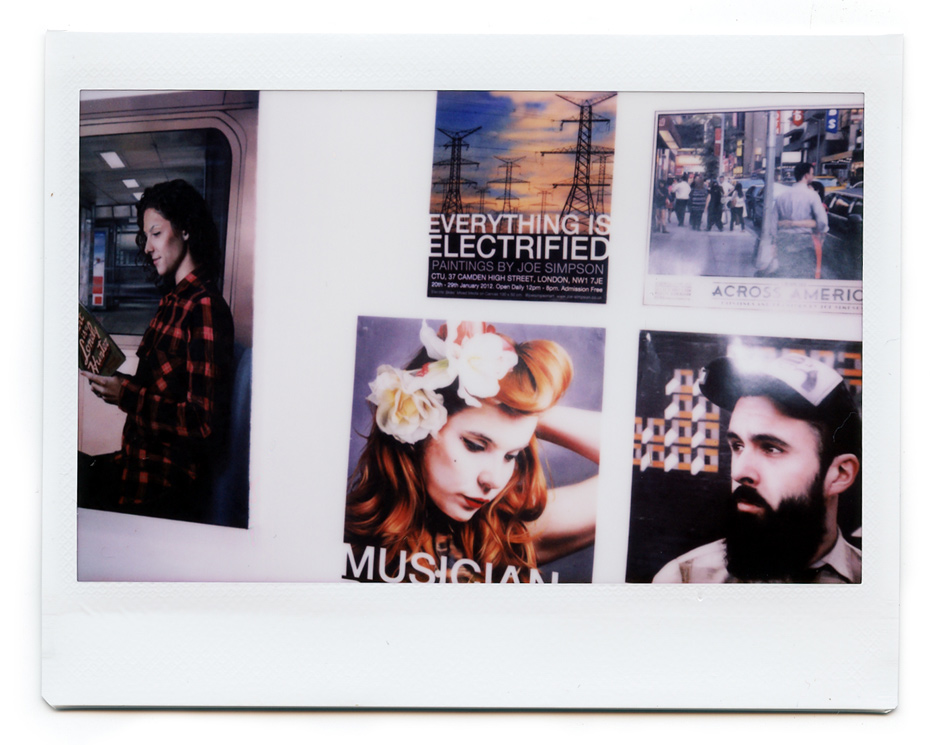 Is there a thread that runs throughout?
Whether it is portraiture or landscape, my series focus on light: my portraits are side-lit, and certainly with the landscapes, lighting played a huge role. And even though the Across America paintings didn't have central figures, they were almost about the absence of people – places where people inhabit, rather than mountainous scenes. These urban environments were tied to people, even if there weren't 'central characters'.
Tell me more about Across America.
I was there for a month in total, and because I did some crowd-funding to do it, I did an amount of sketches every day which gave me a working schedule. I tried to work quite differently from what I'd been doing, across different mediums, paintings on beer mats and whatever was at hand, taking loads of photographs as well.I admire painters like Edward Hopper, and the way the light falls over there is just… It was incredible, passing through these residential areas, sleepy towns, at certain times of the day, the light would hit them just so – I spent the next eight months painting them with my realistic style when I got back to England.
And now?
My current series is called London, and explores cinematic narratives. I've lived in London for three years now – it seemed time! But they are more about the characters than their setting, which is incidental. It's going to be an ongoing whilst I work on Act…
What's the premise for Act?
I'm going to be approaching some of my favourite British actors and instead of doing straight up portraits, I'm going to paint them like a film still in a role of their choice, a role they've never got to play. I'm doing a documentary on the project too. I'm seeing this as the big passion project, which I think is going to take two or three years.
Photography Liz Seabrook
www.joe-simpson.co.uk