We visit the New York home of Alessandro Simonetti, the photographer at the heart of President's SS16 advertising campaign
Art and fashion are inextricably linked, and, as many fashion designers would concede, art acts as a timeless and never-ending source of inspiration, a creative building block of sorts. However, in the case of Florentine fashion label, President's, the influence of art is taken one step further.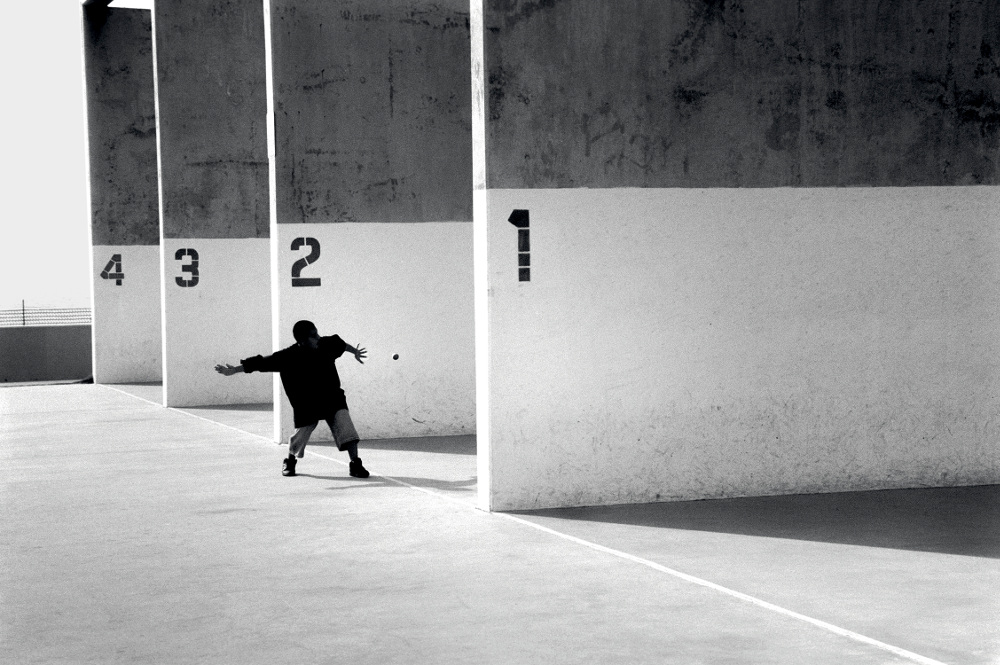 For the sixth successive season, President's has commissioned a prominent photographer to help shape its campaigns, with photography taking centre stage, rather than the clothes themselves. For SS16, the brand's creative director Guido Biondi has chosen a candid photograph of a handball player, taken in Venice Beach Los Angeles by photographer Alessandro Simonetti. Here, we pay a visit to Simonetti's New York apartment to gain an insight into the life and influences of President's man of the season.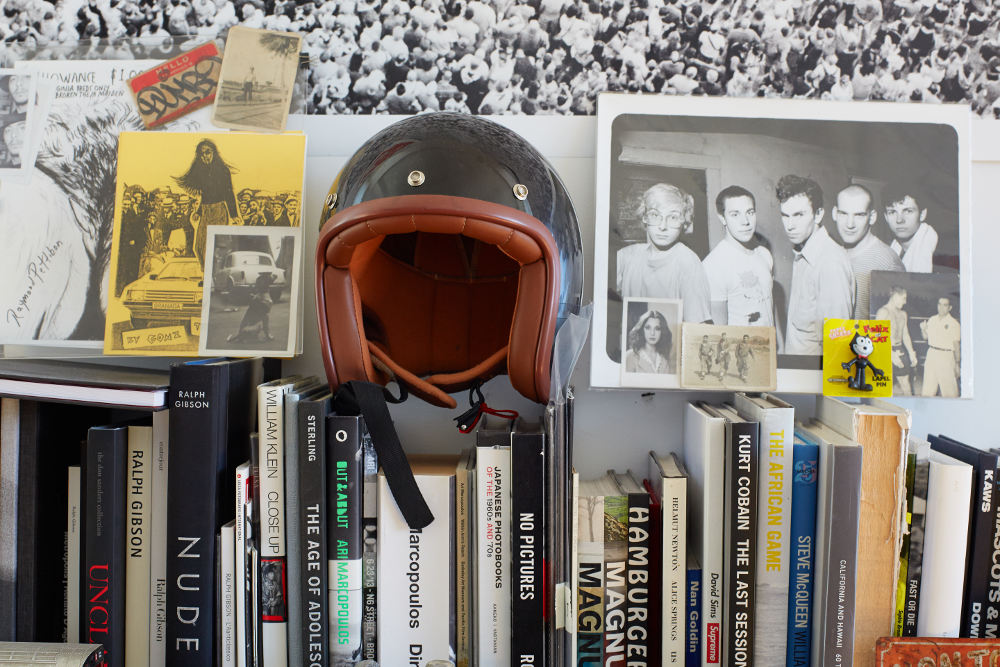 "There is something about that image that I love so much," says Simonetti. "It's his positioning, the tension in his body as he prepares to return the ball. His left arm balances him whilst his right reloads." The campaign image is intricately framed. Four tall blocks of concrete divide up the courts, offering up all sorts of sharp diagonals, casting balanced shadows.
"The lines remind me of a black flag, connecting my head to Los Angeles," he adds. The photo was shot on film (and unbeknownst to the central figure) back in 2005, shortly after Alessandro arrived in the US. All his images, Simonetti explains, try to stay true to reality. "There's no fiction," he tells me, "hey're not staged but natural."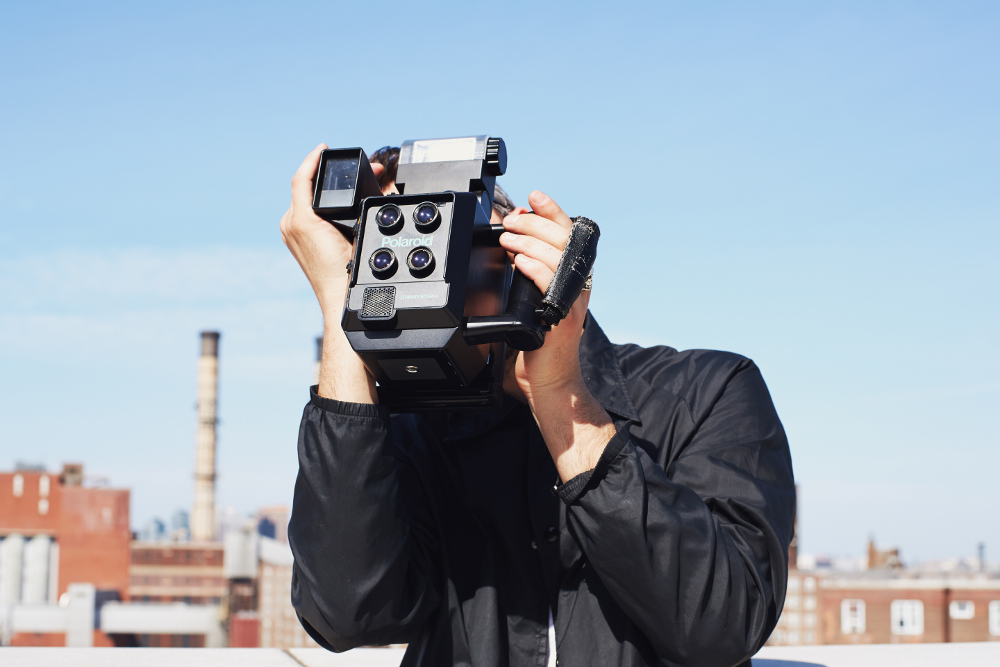 Simonetti grew up in Bassano del Grappa, a small town in northern Italy. Venice, he says, is a city "with immense beauty, crazy architecture and art that organically built this artistic aesthetic inside of me". He moved to America from Italy 10 years ago after a youth that was heavily influenced by 80s and 90s graffiti, punk and hip hop. These creative fields are central components to him as an artist as he began photographing punk bands in squats and now is based in New York's Lower East Side.
"Those subcultures have moulded and shaped me as an artist, photographer and image-maker," Simonetti says firmly.  American photographer Peter Sutherland was the first artist to collaborate with President's and since then Hugh Holland, Joseph Szabo, Ari Marcopoulos and Tag Christof have followed suit. Simonetti is very much a fan of the ongoing project and sees a logical overlap between art and advertising.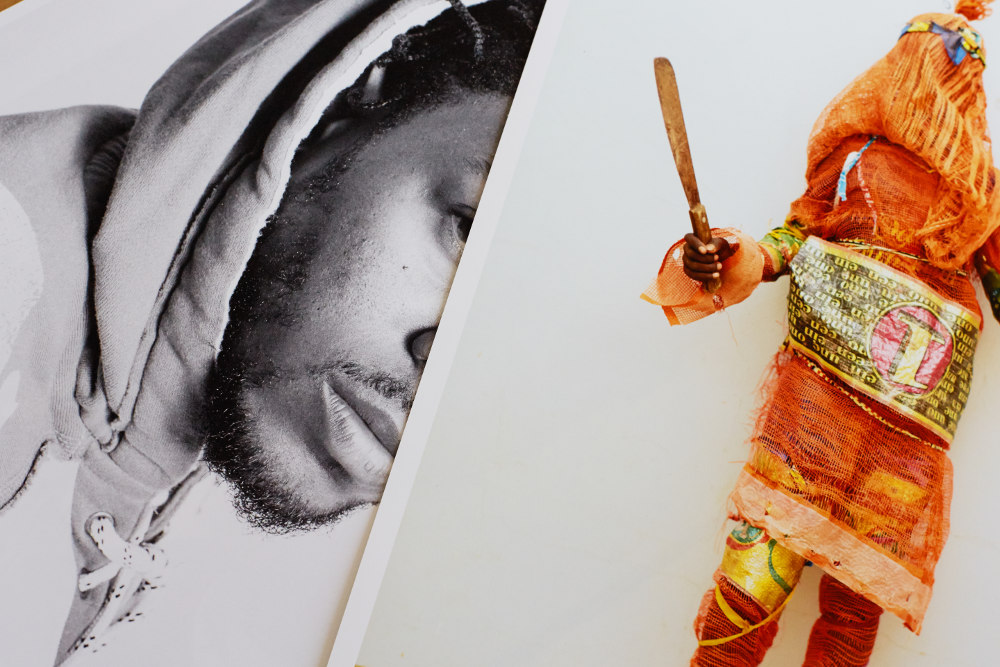 "President's' notion of approaching an artist or a photographer is really refreshing way of thinking of advertising," he says. "I think these days brand marketing and art are always in parallel… it's become normal these days, the whole idea makes sense: it's natural."
In his role as creative director, Biondi hopes to keep improving and expand the President's collection with more artists and plans to organise exhibitions in cities that are "important to the brand". Simonetti is the first Italian to join President's growing collection, but the inclusion made total sense to Biondi. "An Italian in NYC? I think that is pretty representative for President's," he enthuses.
Biondi has been keeping an eye on Simonetti's work for some time, but choosing what photo to go with was completely instinctual. "There is no real reason for what photo I chose. I always select the photos in a very instinctive way,"he says. "The things that normally catch me are the subjects, the colours and contrasts and the general atmosphere that emanates the photo."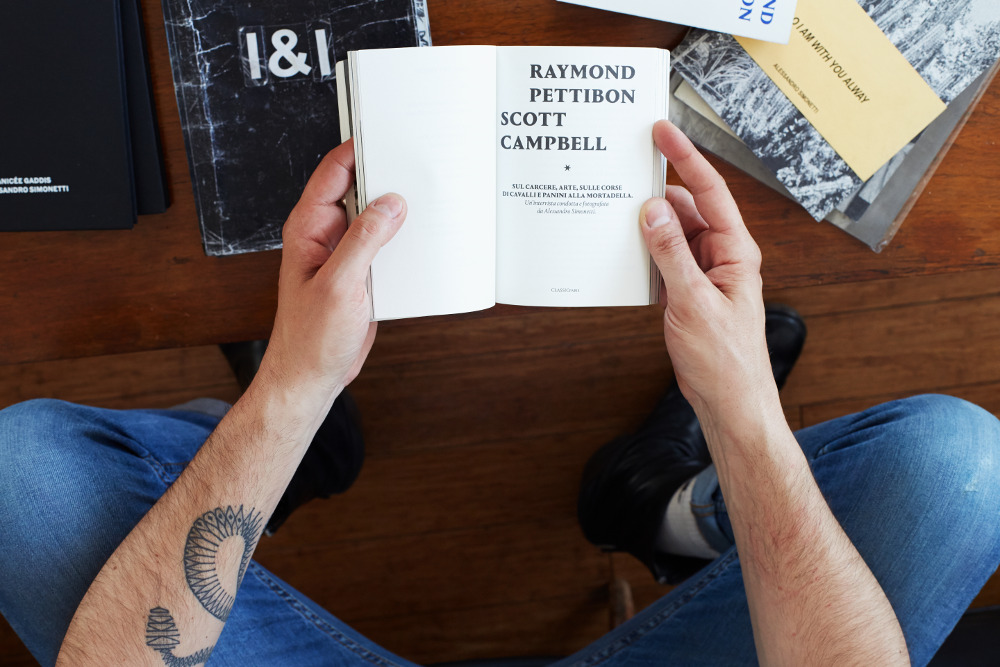 The visual similarities between Simonetti's photo and Biondi's latest collection lie in the silhouettes. Clean shapes and lines in light colours – a Venice Beach summer. The collection, made with Egyptian cotton and Japanese denim in a classical Italian way, and photos share a balanced composition and a subtle colour palette.
When discussing if there is a connection between the photo and President's SS16 collection, Biondi says that the city of Los Angeles is the red thread. "It's a city where I always find inspiration, especially for my spring summer collections: colours, attitudes and the lightness in fabrics."
Photography Kent Andreasen / 2DM Management