The illustrator selects highlights from his new Thames & Hudson book, and tells David Hellqvist what makes them unique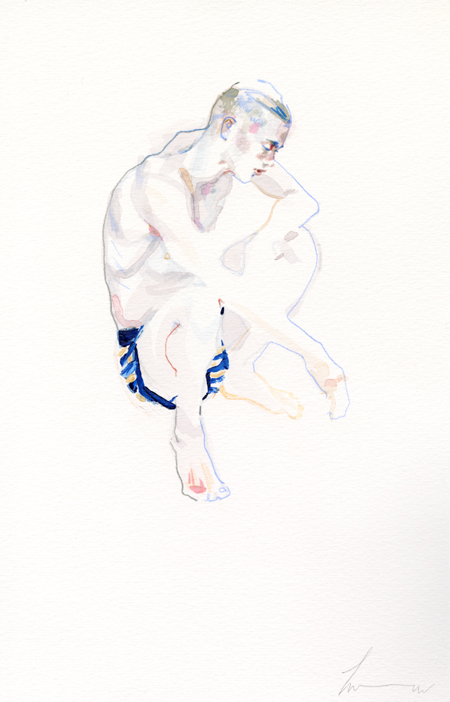 Drawing is instrumental to fashion – it's how most garments start their lives. The designers sketch out the pieces on proper notebooks or restaurant napkins, if need be. It's the architectural blueprint for a collection, and a pivotal part of the design process. But it isn't just the designers themselves that draw; fashion illustration has been a means for magazine and book editors to communicate shapes and forms for decades, though the art form has always been in the shadow of the (arguably) more glamorous world of photography.
But with so many good illustrators around, both established and upcoming, their work is due recognition. Cue Richard Kilroy and his new book, Menswear Illustration. Clearly focused on men's fashion drawings, Kilroy – himself an illustrator – has compiled a list of some of the best illustrators around, not only showing their work but also explaining their style and what makes them special. Here, Kilroy picks five of the best from the book…
Peter Turner
Unlike many of the commercial illustrators featured, Peter was suggested to John Galliano for the role of in-house illustrator at Christian Dior by artist Howard Tangye – his tutor at Central Saint Martins. Peter remained at Dior for seven years, also drawing from Galliano's Homme collections, and for the most part his work was largely unseen by the press or public. I think a lot of people's first exposure to him (including myself) was his stunning illustrations for A Magazine Curated By in 2013, which have gotten a lot of us excited about what else will come from him in the future.
Jiiakuann is relatively new on everyone's radar, especially to the Western fashion industry. She's based over in China and Australia, where she is working with titles such as GQ China and L'Officiel Homme China. It will be exciting to see how her work is received over here. There's a great sensitivity to her men, despite the vibrancy of the works. They always gets a huge response when I post about them; she's very much one to watch.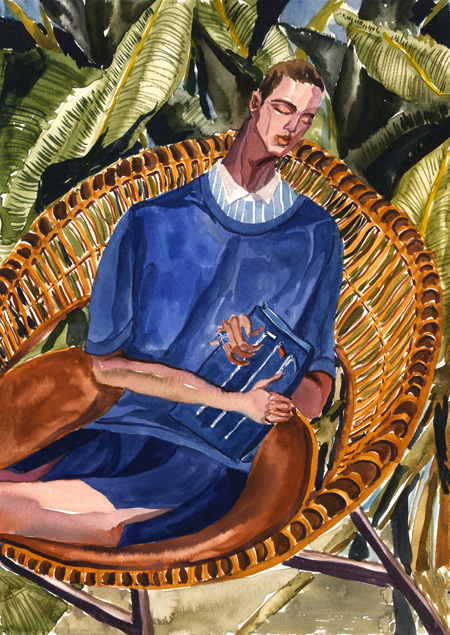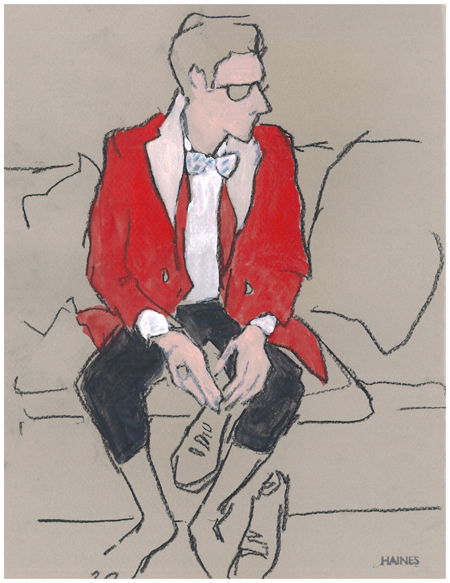 Man of the moment and of the book cover, Richard's energetic drawings of the best-dressed men of New York have led him to recently work with Dries Van Noten for prints on the SS15 collection, a collaboration with Prada resulting in an original book, and drawing directly onto Siki Im's clothes for his SS14 show. It's great to see how influential his style is and also the resurgence of reportage illustration within fashion for online and print coverage, of which Richard is a key figure.
For me it's a no-brainer to have him in the book, he was the first one I approached. It's really interesting for me as a fan and a writer to see the evolution in the distinct casting of his men, their erotic overtones and the strength in which he portrays them in his elaborate compositions.
Richard is such a dark horse and incredibly humble. You'll always see the bio in every article: working with Mcqueen, Boudicca and Westwood, his discovery by Anna Piaggi, etc. He has such a rich and interesting career history to plunder, and fans would no doubt salivate for a standalone book!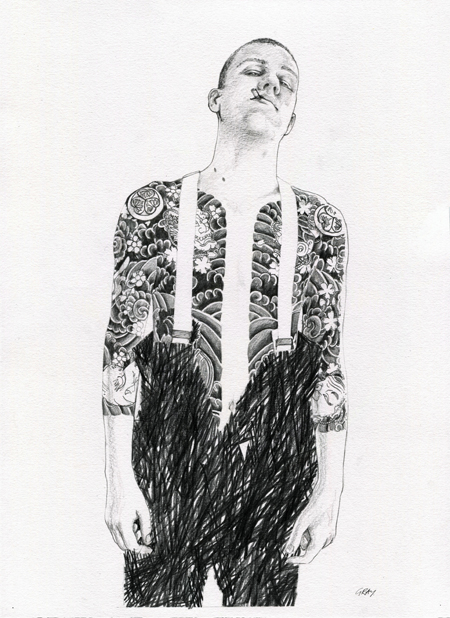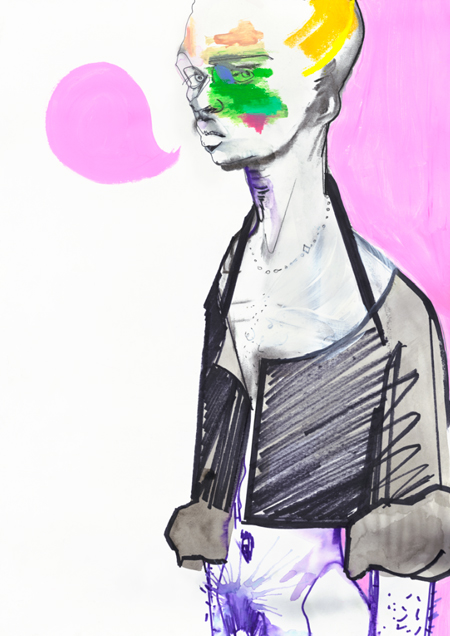 It's great to have Julie in there and also kind of impossible to say anything anout her that hasn't been said before, such is her monumental following and achievements. We all know her for her humorous and seductive work that questions approaches to femininity, so it will be interesting to see a focus on men. There are two distinct types of male that Julie likes to draw: either an effeminate character of ambiguous gender or an overtly brutish male, full of testosterone and grit. Either way you get the feeling they are both distinctly British and distinctly Julie. Her new installation Whiskers Between My Legs at the ICA is also brilliant and worth going to.
Menswear Illustration by Richard Kilroy is out on 23rd of February 2015 and is published by Thames & Hudson
Illustrations from the book will be on display at Paul Smith, 9 Albemarle Street, London, from 16 February – 6 March