Our Legacy co-founder Jockum Hallin on the brand's first ever collaboration and how it was inspired by his teenage years singing in hardcore punk bands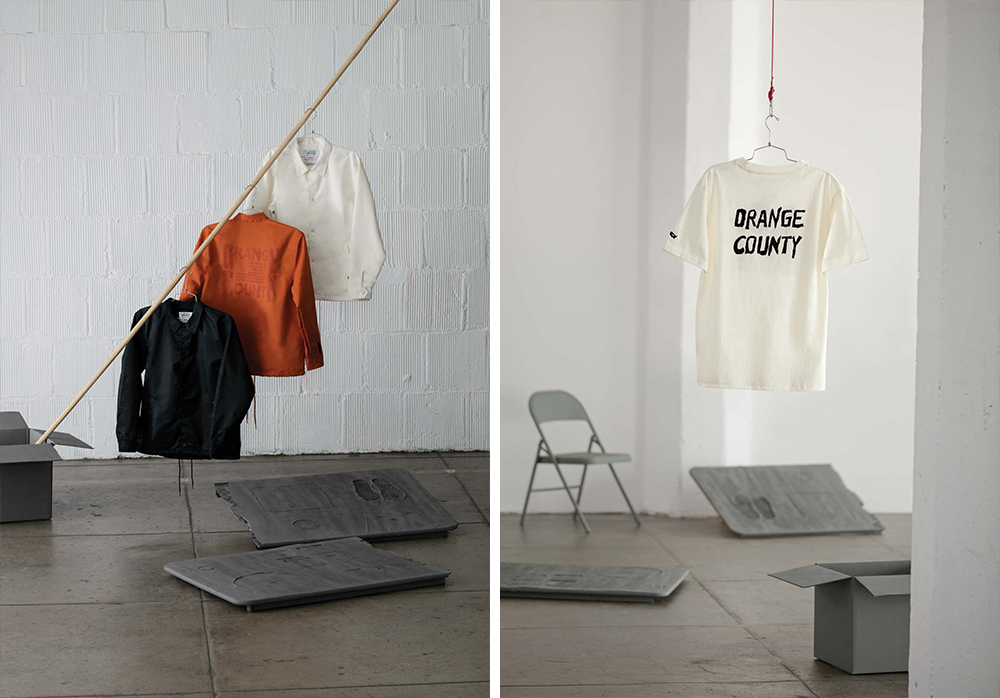 Few brands have resisted the idea of collaborations for as long as Swedish label Our Legacy. Steadily, over the last 10 or so years, the Stockholm-based brand has been built, brick by brick. Today, it's a sober and subtle mainstay in fashion, perfectly bridging directional concepts with wearable clothes. 
We can only guess the number of times big brands have come knocking to get some of that Our Legacy treatment, and it appears that Vans – the major American footwear brand known for its skate and surf legacy – won the fight. Here, Our Legacy co-founder Jockum Hallin explains the reasoning behind the label's first brand partnership and, if he had a choice, who his sartorial dream collaboration would be with.
Why Vans and why now?
I grew up wearing Vans, so there's a personal tie going way back. However, we never do collaborations, so when Vans asked us to do a couple of shoes and a bag for them we said 'thanks, but no thanks'.  I slept badly for a couple of nights, thinking about what one could have done. So we came back to the table, pitching to do the best streetwear possible for them (Vans Vault usually don't do any clothing), it needed to be made in the USA, the way it used to be done.
For the footwear, we used materials like Swedish natural tanned leather, hairy suede and army nylon, but in the exact same shapes – and I mean down to every single detail – as my favourite Vans in the early 90s. We wanted it to feel more like a sub-brand or standalone collection than a couple of collab products.
What was the inspiration? 
I grew up in Sweden in the '90s, skateboarding, playing and touring with hardcore bands, dreaming of what was going on in New York and Los Angeles. The clothes and shoes I saw in US skateboard magazines were not possible to get in my little hometown, and I could hardly ever get my hands on the records talked about in the fanzines I read. The collection is that unreachable dream come true.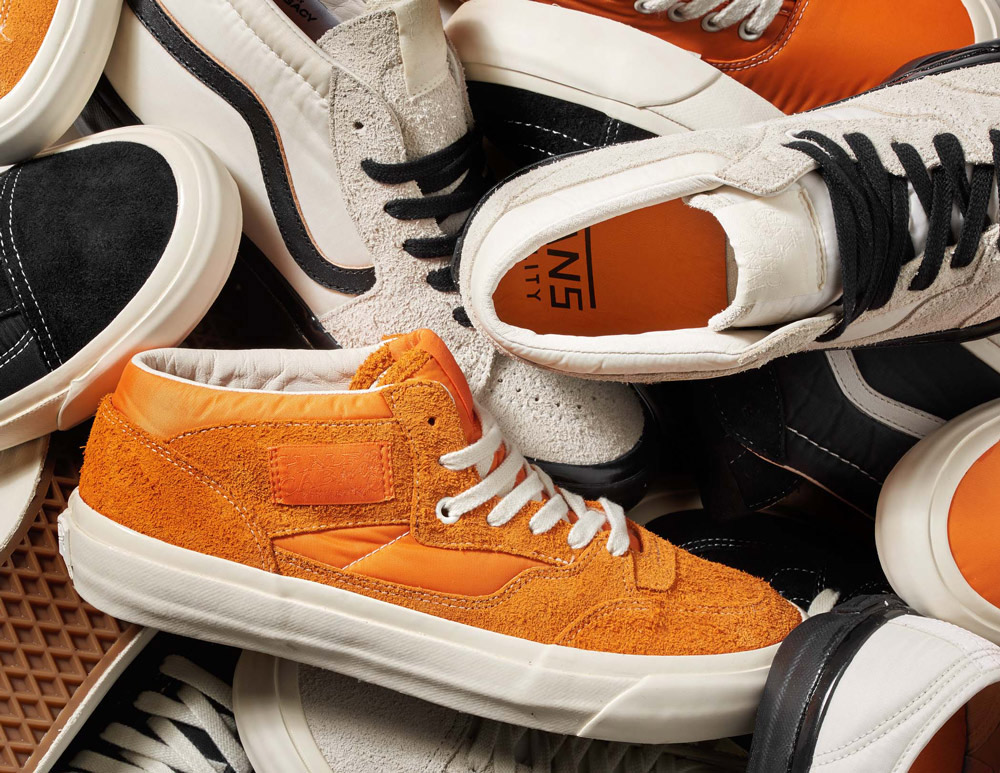 Where did the colour palette come from?
All my favourite West Coast hardcore bands like Uniform Choice, Inside Out, Chain of Strength and the early Ignite, hails out of Orange County, California, plus Vans was originally founded there, hence the Orange County colour tribute. Looking at footage from the end '80s early '90s hardcore-era, you see white hoodies and long sleeves, bleached crew cuts and Vans… That Positive Mental Attitude look really sums up the collection.
What's your favourite Vans trainers style? 
I've worn Authentics and Slip Ons back and forth, ever since my teens. The SK8 Mid is the style I'm most happy that we got to revamp and bring back.
Now that you've opened the door to collaboration, what would be your dream partnership?
I'd like to travel back and do an end-of the-90s Helmut Lang collaboration or one with Maison Margiela around the same time, how about that?
What do you say to the Louis V x Sup collection?
It says something about the times we are in, but Nobel Prize winner or not? Well, something is happening here and Mr Jones seems to know what it is…