James Gurney speaks at this year's Salon QP event about the pull of horology and what the future holds for the British watch industry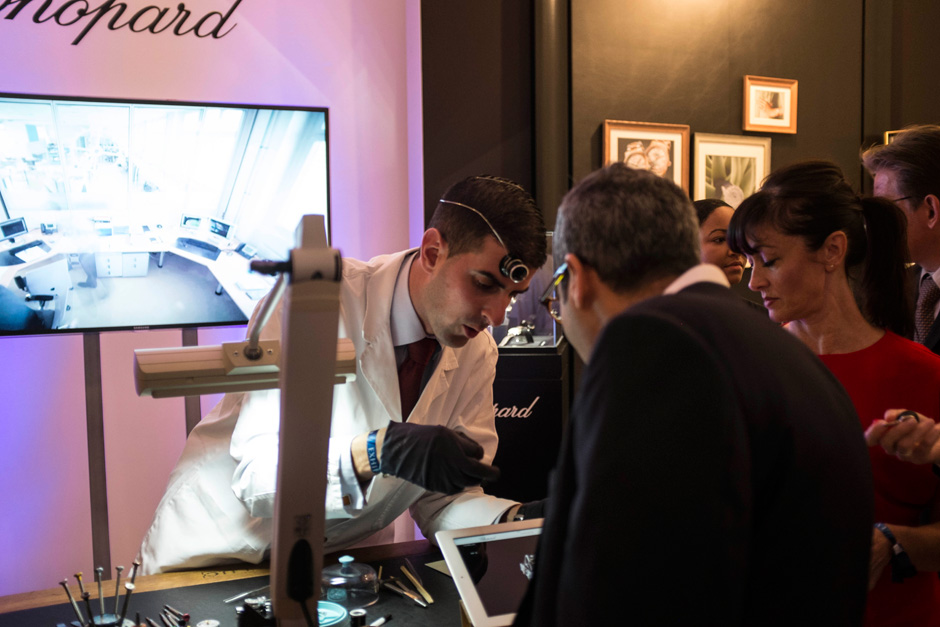 Salon QP, now in its fourth year, has become a bona fide fixture in the horological calendar with record numbers attending this year's exhibition at the Saatchi Gallery. Salon QP grew out of specialist watch bible QP Magazine which was acquired by the Telegraph Group in 2013 and seems to be going from strength to strength with 87 exhibitors at this year's event.
Port caught up with its director James Gurney to discuss watches and publishing.
What drew you to writing about watches?
I'm an escapee lawyer! Just as I was finishing qualifying, I ended up looking after a magazine called International Wristwatch. I was meant to tidy up the business and sell it on or find a new home for it. It turned out to be more complicated than that and I got involved in producing it. The more I looked at it, the more I realised I liked this world and that I knew more about it than I should have done. I ended up taking over the editing, production and the sales.That was 1996 and suddenly desktop publishing was affordable and off I went. I knew at the time that I didn't want to be a lawyer and actually this was more fun. I love the mechanics, the craftsmanship, the history and all the elements that go into making a fine wristwatch fine.
What watch are you wearing today?
An Audemars Piguet that I got during that whole process. It is still one of my favourite watches.
What would you say is the most important thing going on in the watch industry right now?
I'd say the switch in emphasis from the mega watch, the five-axis tourbillon and so on. It's not that they aren't significant, but you need watches that are easier to buy, that are cool and interesting and have a really good story behind them. You need to speak to the masses in order for watch culture to mean something. In other words, the mega watches are for the very few, but if you are going to have people appreciate them, then you also need watches for everyone else.
"I can see the point of fit bands… but they are different things. I wouldn't need my suit to take my pulse;
a suit is meant to look good"
One of the things I love about QP is that we've been able to show some really interesting new brands from all sorts of angles, like for example Orolog (designed by Jaime Hayon) who are a pure design brand that have really got something special. I don't think it really matter these days that it's quartz; it's just a very good product. Lots of people obviously prefer mechanical watches, and I do too, but there are brands that have come in, that are well considered – a good price, good product and are well made. They stack up. And that's been seen by bigger, more established brands like Junghans, who have started to use quartz too and have done it very well.
The other interesting thing is the pre-owned wristwatch market, as opposed to the vintage market. Watches that are 10-15 years old will start to make more and more of a difference. I don't know what, but I have a feeling that it will be important…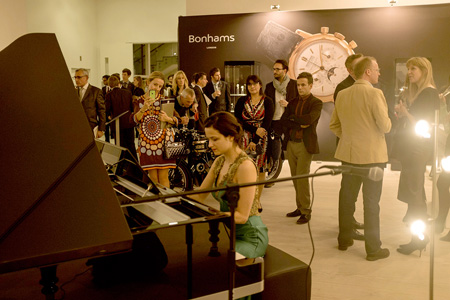 What do you think of new generation watches like the iWatch?
Dull. I can see the point of fit bands – it's funny the amount of watch CEO's that you see wearing fit bands – but they are different things. I wouldn't need my suit to take my pulse; a suit is meant to look good, it doesn't need to take my pulse. I wouldn't want to confuse those two issues, as they are very different things.
If you are going to bike 20k or go rock climbing, you'd probably want to wear the kit that's appropriate to that. That's almost certainly not going to be a 1952 Vacheron Constantin, but it might be an iWatch that can tell you how many metres you've climbed since breakfast. I'd happily wear one while skiing…
Britain is seeing an increasing interest in watch making with new players entering the market at various levels. Can we expect Britain to become the major player that it once was?
Not in the way it was in the past. Britain is great at inventing brands, stories and communicating them. But on the manufacturing side, I would say it's unlikely for it to become the force it once was.
Images courtesy of Brian Sweeney
Salon QP will be back in November 2015 at the Saatchi Gallery. Read about this year's event