The British designer talks about his time as a student at London College of Furniture, and his latest venture in LED lighting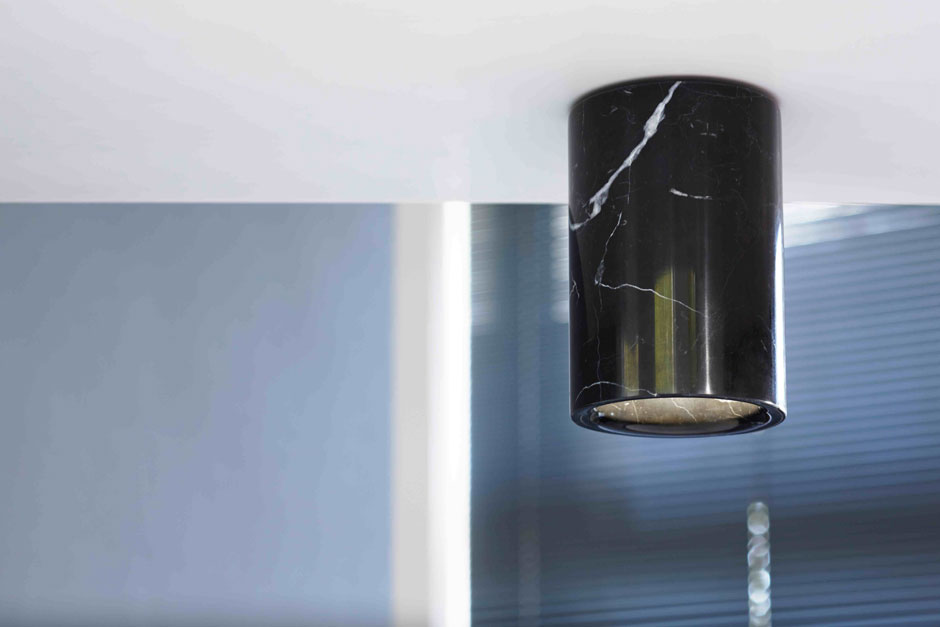 The Cass at London Metropolitan University will be celebrating the 50th anniversary of its predecessor, The London College of Furniture, with an new exhibition Then And Now. LCF's illustrious alumni has gone on to lead the British furniture design scene, with students including Frederick Parker (Parker Knoll), Lucian Ercolani (Ercol), Michael Marriott, Roberto Feo (El Ultimo Grifo) and Terence Woodgate all contributing to the exhibition, which showcases 70 pieces of furniture, machinery and little seen archive photography from the last 50 years. Terence speaks to Betty Wood about his time as a student at LCF and his career since.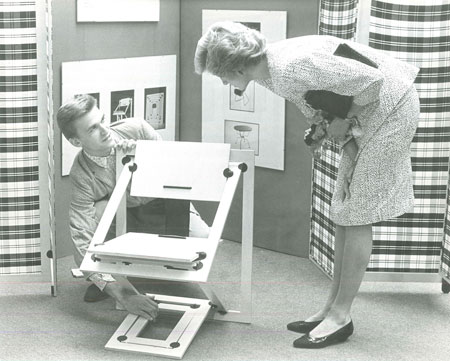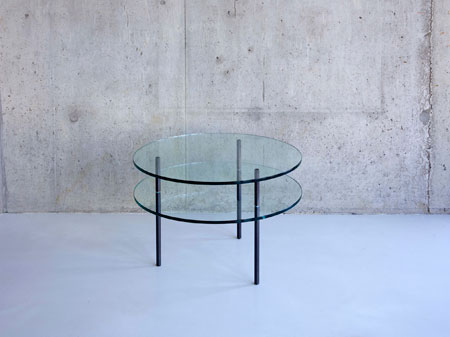 What's your fondest memory from your time at London College of Furniture?
Arguing with the technicians to keep the machines on during their tea break! The freedom of having access to all of those workshops was the best thing. It was a really encouraging environment. The people on the course – the Diploma for Furniture Design and Production, which sadly no longer exists – were very interesting: musicians, engineers, writers and people from different industries who were all thinking, 'I don't want to do this anymore, I need a change – I'd like to design and produce furniture'. We were 'mature' students, in our late 20s/early 30s, and we were a force to be reckoned with. I think the college might have found us a bit challenging at times because we didn't take "no" lying down.
For our final exhibition, we managed to convince the college we could put up a geodesic dome. We went out and got sponsorship and produced our work, but we couldn't get insurance on the dome. We had to sleep in it overnight, which for me was great as I actually designed a bed, but not for the others. I had to make the bed the next morning, iron the sheets and make it look immaculate. But it was great fun. I have very fond memories of that time.
Early in your career, you worked as a design engineer before retraining at LCD in the mid-80s. Looking back over the 25 years, how have you seen those two practices come together in your furniture design?
I became an engineer because I wanted to create things. That probably stems from my childhood, growing up with Airfix kits, Meccano and Lego. I wanted to continue making things as an adult. With engineering and product design, I was frustrated with people making decisions that I felt were the wrong decisions; decisions they were making because they felt they had to make one, a comment, a criticism. I wanted to be master of my own destiny and furniture was something I could have full control over, and that really appealed to me. It would be my creation and I'd be working for myself. Now of course, I've gone one step further with my lighting; I'm designing and producing lighting myself and it's obviously an exciting direction. It's taken me a long time to get here.
What piece of design, furniture or product, has had the most impact on you personally?
There was a particular moment when I visited an exhibition about the Bauhaus in Amsterdam when I was in my mid-20s which blew me away. The LC2 chair by Le Corbusier really was interesting: the skeleton was on the outside rather than the inside and it was made from chromed metal. Now it seems very passé, but when I saw it then, it really excited me.
And it excited me more to know it was actually designed in 1928; to me it still looked incredibly modern and it was a total contrast with the furniture I grew up with in my parents' house, which was typically English. I thought, I'd like to do that. And I thought, I could do that. It was engineered, and the structural side of it inspired me.
It was the same when I designed the carbon-fibre Surface table with John Barnard. It was a really great moment, trying to push the engineering as far as we could to create a minimal aesthetic, so it really was just the surface. If we could have done away with the legs completely then we would have done.
---
"Loosely, I'm a modernist, maybe leaning towards a minimal aesthetic. I'm definitely more interested in subtraction that addition"
---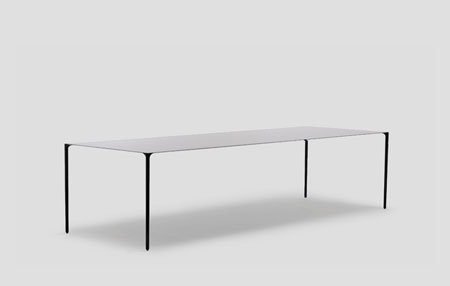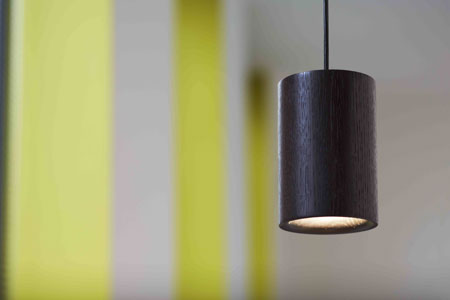 Tell me about your approach to materials.
I always have a full palette of materials at my disposal, I don't have a particular allegiance. Most Italian artists and designers create their manifesto, then they start creating work; I think that's rather restrictive. Loosely, I'm a modernist, maybe leaning towards a minimal aesthetic. I'm definitely more interested in subtraction that addition. You won't see decoration on my work – I like the materials and forms to speak for themselves. They are the decoration, like the way the wood is lit or the grain is shown.
We did the same with the Surface table; it was made from a structural carbon fibre no one'd ever exposed before. It's normally used for the inner parts of the structure of a car body, for example. It's unidirectional carbon, it just goes in one direction, and we thought that looked really attractive and wanted to expose that. There's an honesty coming from that, and I was really excited. The table was made out of fabric. And I didn't realise until I met John that F1 cars are made out of fabrics.
As well as participating in The Cass's exhibition, you're in the middle of equity crowdfunding funding your new lighting range – tell me about that.
I've been designing lighting for 20 odd years, but I've never been as excited about it as I am now.
People don't realise, but for the first time we're moving away from fire: since the very first person managed to get a stick of wood burning, we've lit our homes in the same way since, because an incandescent lamp is a filament which is burning. It's in a gas, which protects it and makes it burn for a longer period of time, but it's still fundamentally fire. And incandescent lights are very efficient as heaters, but they're not very efficient in emitting light.
Now we have LED technology and these are semi-conductors which emit photons; it's quantum physics and they do it for an incredible number of years. It's so exciting and now we can add bluetooth, and use the Internet so we can talk to our lights, group them together and dim them. With Apple's HomeKit on the horizon, we're going to be able to use Siri to say, 'Dim the lights in the kitchen' or 'Turn all the lights off in the house'. We don't know where it's going to take us.
We're equity crowdfunding through CrowdCube. We had a pop-up showroom in London and invited a lot of the design retailers who came and saw the lights and all ordered them. It made me think, we can't just grow this organically, it'll take too long. Someone suggested equity crowdfunding to me, and I really wasn't aware of it before – Kickstarter yes, equity no. It's so different; Kickstarter basically allows for pre-orders so you can generate money beforehand to fulfil those orders, but the people who put that money in really don't gain anything when that company becomes really successful. Equity crowdfunding essentially means those people have a share in your company though. I like the inclusiveness of this system, it's like capitalism 2.0 – anyone can invest, and it's pocket money you can start with. And it's lovely talking to our investors, it's very social, it uses social media to communicate.
Then and Now: Celebrating 50 years since the opening of The London College of Furniture runs from 28 November – 14 January 2015 (except 20 December – 9 January) at The Cass, 42-47 Commercial Road, London E1 1LA. For information on Terence Woodgate's Crowdcube campaign, click here