Lighting designer and architect Carlotta de Bevilacqua explains the philosophy behind her technically innovative designs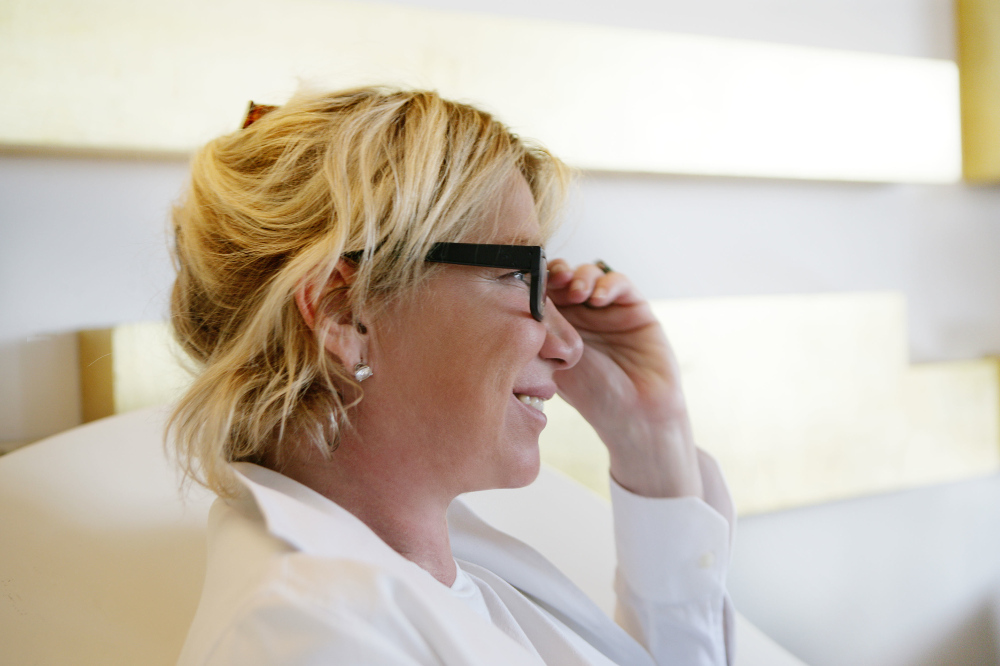 Light can be a resource that, in the 21st century, we take for granted. It gets dark, and we flip a switch. But Carlotta de Bevilacqua thinks about it differently. For her, and the brands she works with in her capacity as a designer, light is a powerful force that can (and should) cause a reaction in those that rely upon it.
De Bevilacqua's chosen subject of expertise is a universal experience. As an entrepreneur, university lecturer and architect, she has used her knowledge to create influential products and spaces, and spread her philosophy on how human beings interact with and experience light.
With a focus on sustainability and technical innovation, de Bevilacqua has taken leading Italian design firms Artemide and Danese to new heights with her ideas. Her latest projects include Incalmo and Incipit; two lighting designs which utilise innovative LED technology while retaining an emphasis on craftsmanship and history. Here, she talks us through her interlinked ideals of light, philosophy, and design.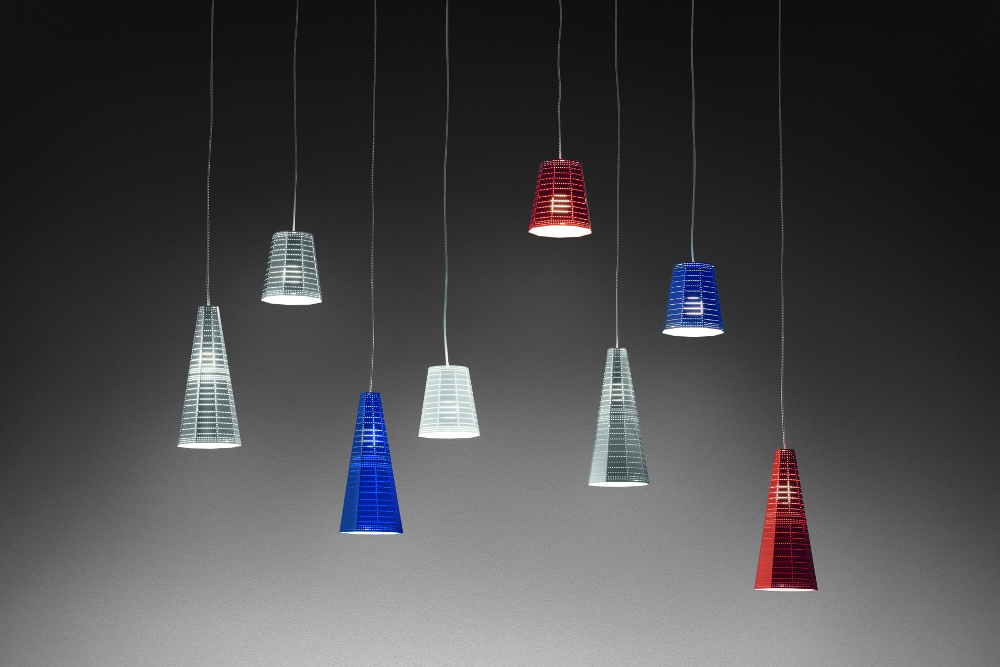 Sustainability is a concept that's present across all channels of your work – why is this so important to you?
We can't live without light. Like air and water, light is a crucial element for the planet. Through innovation in scientific and technological fields, a deeper understanding of light allows us to reconsider the environment, its resources and the use of energy in terms of an ecosystem. Light should be designed to serve the wellbeing of human beings and other living organisms.
When we design a light, we have to take care of the life cycle of the product. It's important to respect the planet's resources, that's why the products I design try to obtain the best performances with minimal material waste and consumption during both production and use.
We are at a wonderful moment of technological transition, and LED has opened new possibilities in this direction: it offers low energy consumption yet high optimisation of materials used. When we think about a project, we look for opportunities to create long-life innovative products – expressions of technology that are not subject to fashion.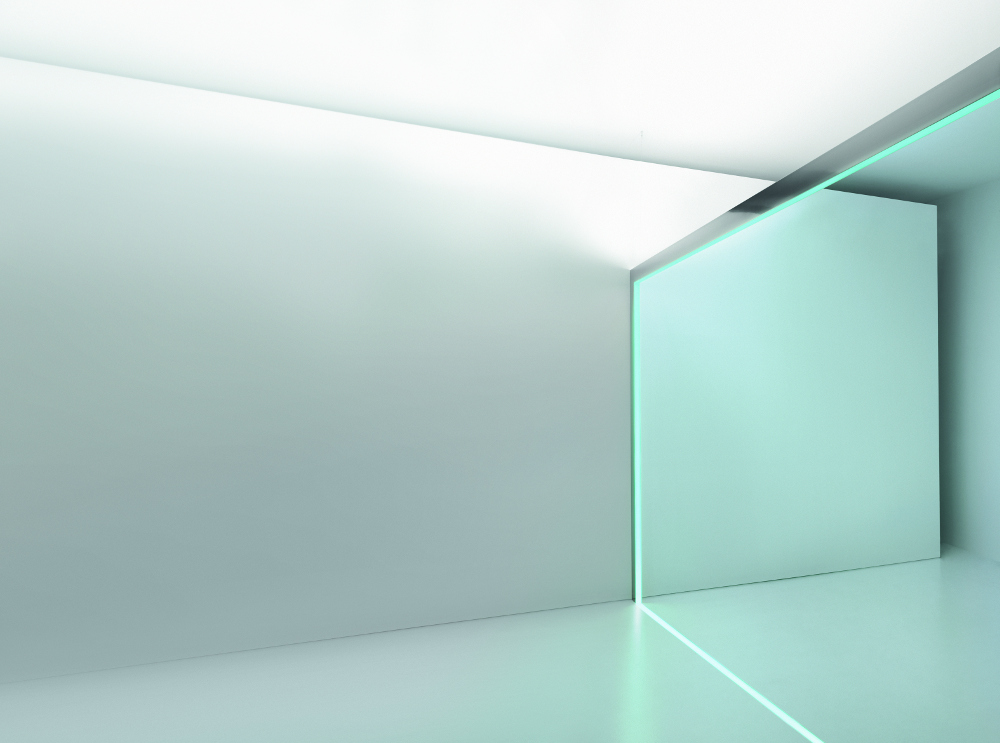 You've spent a lot of time looking at the impact of lighting on mental wellbeing. What responsibility do you think designers and architects have to ensure they get the most out of lighting?
The focus of my work has always been on man and his relationships, his needs and everyday quality of life. I am also interested in an interaction with products that allows man to manage light in an active way; interaction with light is a way to develop a sense of responsibility for the planet.
Starting with design, informed usage and durability, we can implement a responsible vision of earth's future. Thanks to the technological innovation that makes integration of light and data possible, we can now have intelligent sensors and new ways of controlling light. Interactive design is the way forward in order to mediate between the frontiers of technology and contemporary culture. Interactivity creates a response – everyone becomes the author of their own spaces, free to make conscious choices about their environment.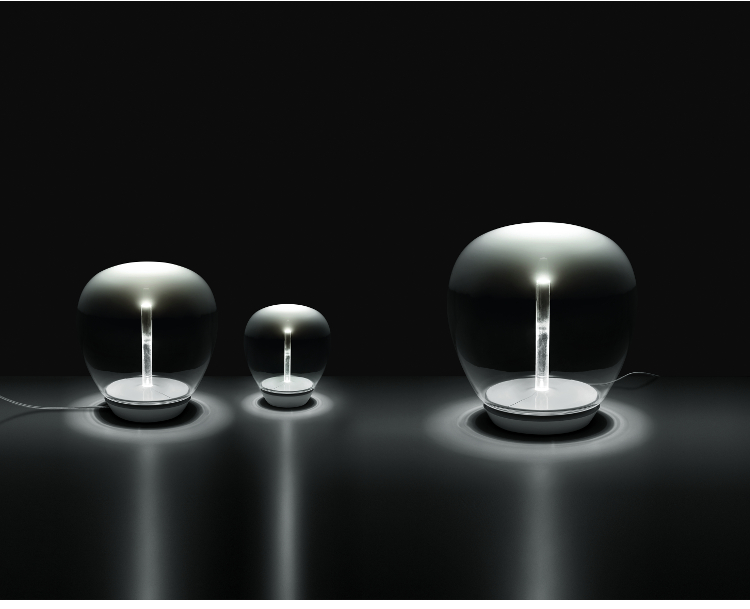 Your product designs for Artemide and Danese often use interchangeable optics such as 'Una Pro' system (Danese collection) and are flexible in terms of movement. Why is this flexibility important to you?
Lots of my projects are an open platform, designed to be flexible… they are able to respond to different needs when installed. With movements and different light performance you can orchestrate light and shadow freely, colour and colour temperatures, follow rhythms of activity and define spaces.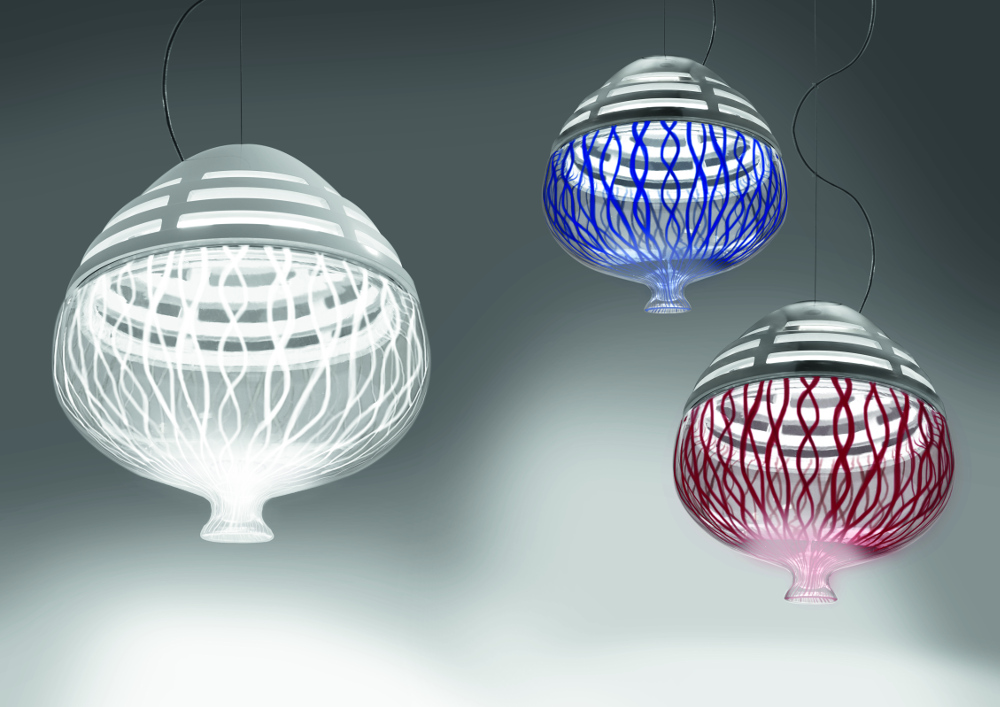 Many of your projects, such as 'Un mondo d'amore' in Milan, have been based in urban spaces with an awareness of public interaction. What kind of response do you hope to elicit from the public in works like this?
Projects such as 'Un mondo d'amore' can bring attention to areas from both a social and environmental point of view. The light helps to restore identity to places, and emphasises their value.
Good lighting can offer new experiences and emotions by improving the quality of our common living spaces. Light can be social – it can be the material we use for shared and interactive innovation.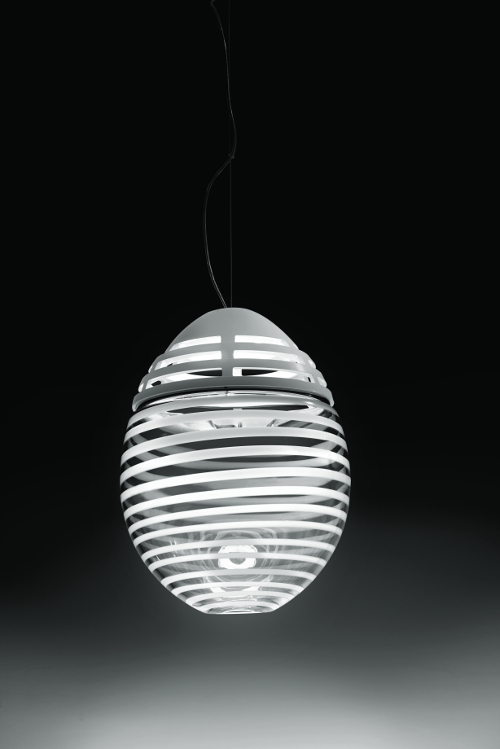 Your recent 'Incalmo' and 'Incipit' projects use LED lights but refer to a 16th-century glass-blowing process. How do you go about combining historical and contemporary ideas like this?
We can learn from the past and its artisanal excellence, like glass blowing, and interpret the quality of these handmade elements in a contemporary way by paying attention to the interaction between light and matter.
The name 'Incalmo' refers to a technique conceived in the 16th century in Murano, the 'glass island', Venice, in which two or more different colours are blown into a single glass. 'Incalmo' is a metaphor of the attempt to combine the evolving technological innovation of LEDs with a craft skill that is rooted in our history, in order to improve optical performance, increase efficiency, and enrich the object through its presence in space.
'Incipit' was derived from the origin of 'Incalmo': from the basic idea of an optical, thermal, technological machine, where everything is part of a system. At the same time, we had a wish to restore a human, craft dimension, while observing the beauty of imperfection through a restyling of blown glass.
Carlotta de Bevilacqua is vice president of Artemide and president of Danese Milano
Words Ray Murphy & Dizz Tate