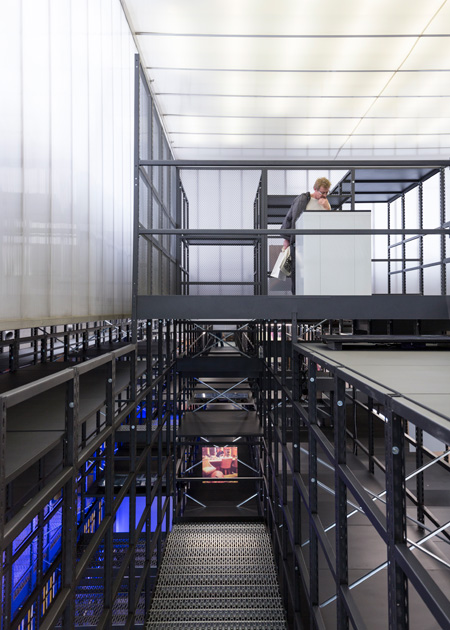 SQM: Theatre of Everyday Life. © Delfino Sisto Legnani
Port's online editor, Betty Wood selects her highlights from this year's fair, which boasted an ambitious research-based cultural programme
The 24th International Biennale Interieur was greeted with great excitement as it got underway on 17 October. The second under the direction of Flemish designer and President of Interieur, Lowie Vermeersch, the fair underwent something of a facelift in 2012 as Vermeersch and his team introduced a new cultural programme that sought to bring Interieur a new relevance within the international design fair circuit. As well as introducing a curated 'Project Rooms'– installations from key international designers, including Muller Van Severen, Troika and Ross Lovegrove – Vermeersch et al expanded Interieur beyond the confines of the Xpo site across Kortrijk onto Buda Island and the nearby Market Square etc.
Fast-forward to 2014, and that expansion continued with an ambitious cultural programme that saw Buda Island gain greater prominence. British architect and former Domus editor, Joseph Grima and his studio Space Caviar unveiled an ambitious and searching curatorial programme that replaced the project rooms this year. Titled SQM: The Home Does Not Exist, this provocative statement was explored through four projects, investigating and researching the way that the home has changed since the festival's inception in 1968, particularly as a consequence of the 2008 financial crisis, so inherently tied to the property market. (Click here to read our interview with curator Joseph Grima).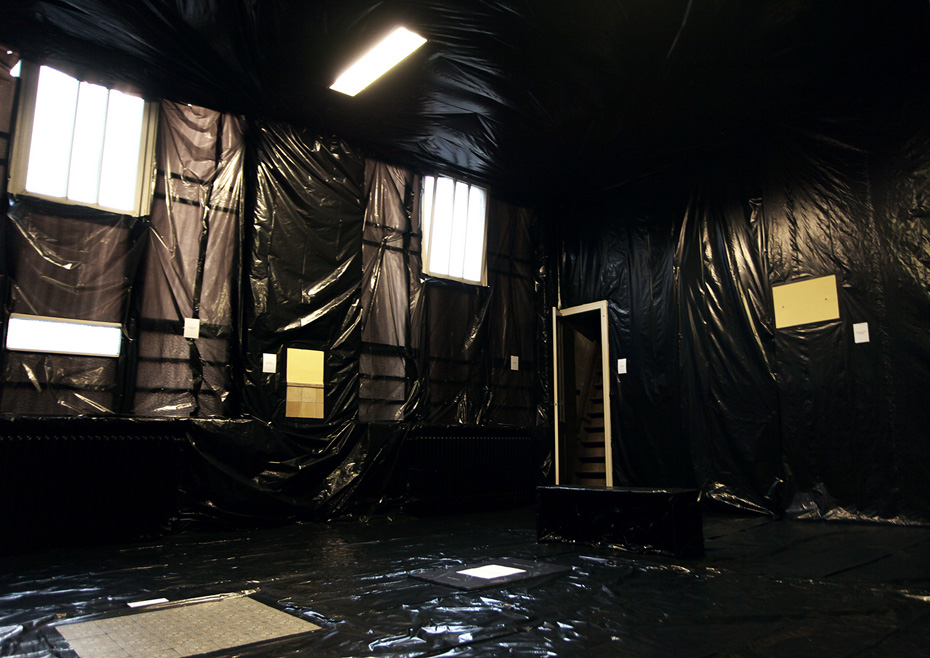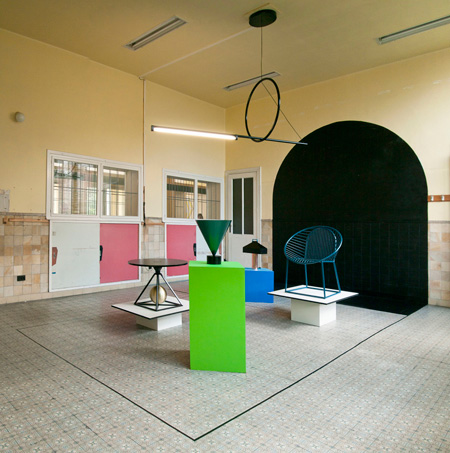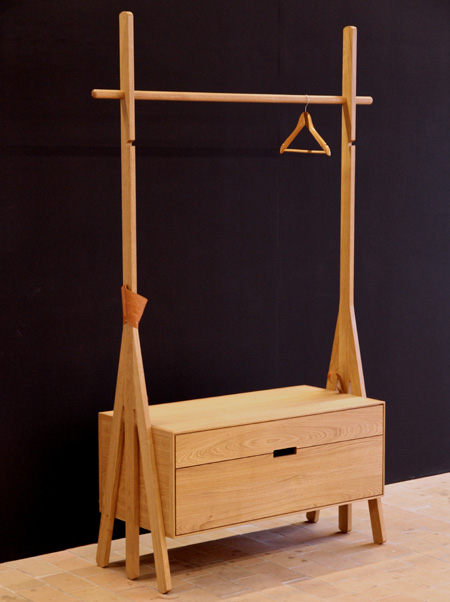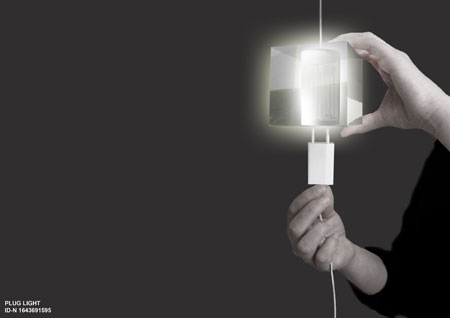 Above: Permanent Collection © Dessuant Bone.
Left: Walk The Line © Pool
In addition to 'The Theatre of Everyday Life' at the Xpo site, the Broel School played host to the SQM installation, 'Roomba Ballet' – a choreographed dance performance by robotic vacuum cleaners, created in collaboration with Space Caviar, and computer programmer Pietro Leoni. It was light-hearted addition to the programme thatpuntutated the heavy-hitting questions posed by the programme as a whole.
Also in the Broel School (due for demolition now the fair has ended) the exhibition Design Duos: 3×2 showcased site-specific installations by three international design pairs. 'Permanent Collection' was the ironically titled offering by Anglo-French Studio Dessuant Bone. Covering all surfaces of the classroom's walls in black construction site plastic sheeting, Permanent Collection inverted the traditional experience of visiting a museum or gallery as attention was drawn not to objects placed in the room, rather to the features of the room itself. Tiling, door-handle detailing, window leading and light switches were all exposed and presented as art in the face of their impending destruction.
Parisian studio Pool's installation, 'Walk the Line', made playful use of the classroom space as they explored scale and colour. Presenting their work with metal, their turquoise Circle armchair and bold Trait & Cercle Suspension Light dominated the space, drawing attention to their thematic use of shadows and planes.
This year's edition of Ventura Interieur had some interesting, and subjective highlights: Anto, a simple, graphic low chair by Paris-based designer label Etat de Grace was a strong addition to the dialogue on seating with its chorded/rope seat, and the psychedelic, non-woven wallpapers of Belgian duo Ms Flash typified this divide between fun and formative. Studio 22 unveiled their beautiful Humphrey Chest, a nomadic wardrobe that can be mounted and broken down without the need for tools. As well as fine craftsmanship, the piece continued the studio's thematic exploration of the intersection between planned and spontaneous design using natural materials.
Back at the main Xpo site, the Interieur Awards continued this fluid mix of playfulness and innovation. Joyce de Grauw and Paul van den Berg's hanging Plug Light, with its inbuilt charging socket, was a simple and very effective idea, responding to the increased usage of the home – in particular the dining table – as a work station. Similarly, the Grand Prize winning 3D printed connector on Holland-based Italian-Japanese studio Minale Maeda's Keystones table showed how technology can be incorporated sympathetically into traditional furniture design.
Wandering the halls of this year's Biennale Interieur, it was clear there was a new sense of maturation and curiosity to the fair. Whilst Milan, Paris and London have become the go to for product launches, Interieur has proven its relevance via its research-led cultural programme, demonstrating how design affects everyone.
Left middle: Humphrey wardrobe © Studio 22
Bottom: Plughlight, Joyce de Grauw & Paul van den Berg
Read more about the fair at Interieur.be and read our interview with curator Joseph Grima here